Mère du Soleil Travel Guide—Lake Michigan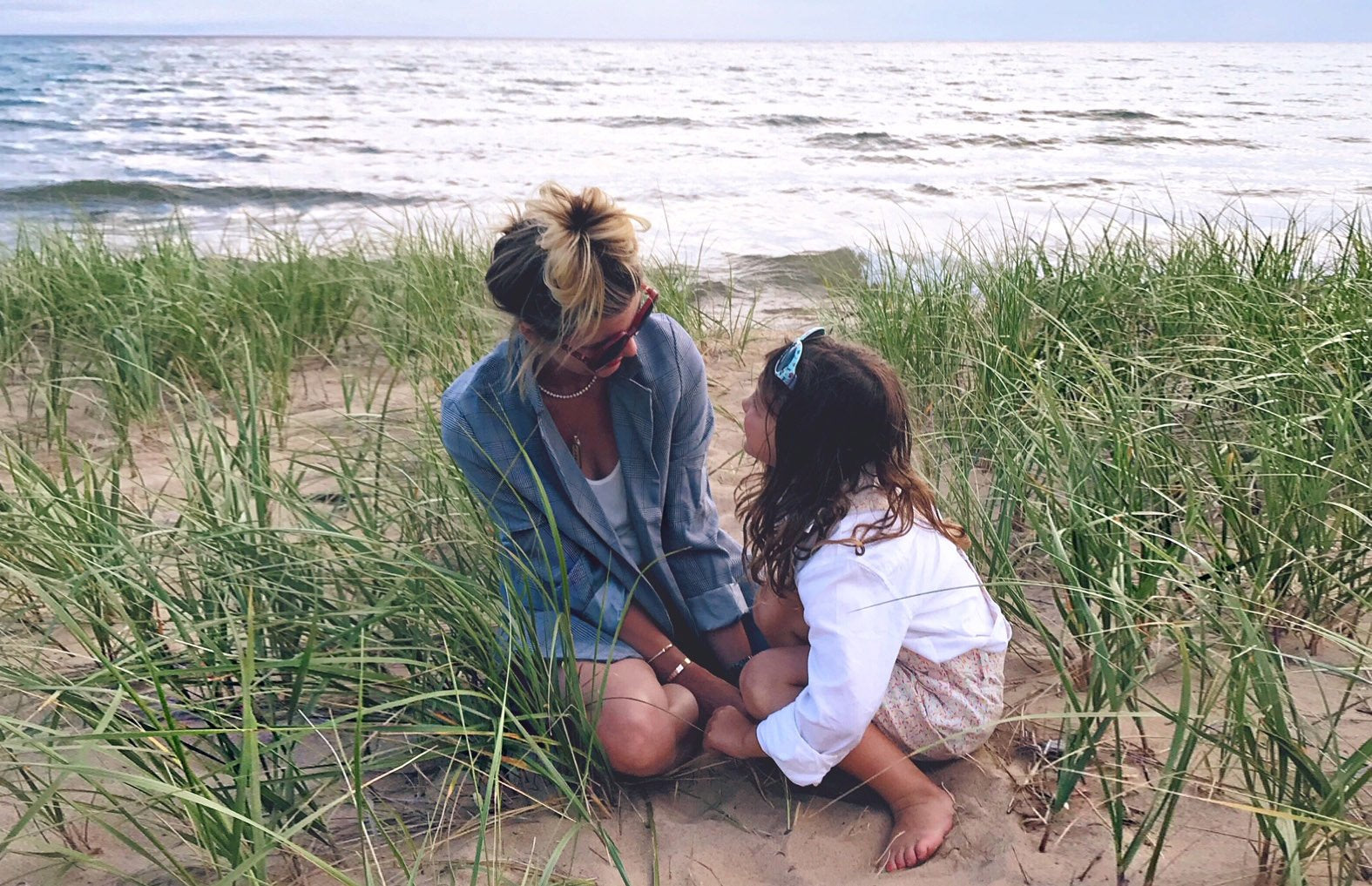 There is something magical about Michigan in the summertime. 
Perhaps it's the clear green water of the lakes—both large and little.
Or maybe, it's the cool nights—sweaters over sundresses required.
It could even be the endless blue skies and all the summer fun that comes with them.
But it's not.  It's the people.
And, it's the darling water holes, surprisingly unique vineyards and charming restaurants.
Here are a few of our favorites:
LELAND, MI
Where to stay: Leland Lodge
Picturesquely located on the Leelanau Peninsula, The Lodge offers a great variety of rooms from double queens to 3 bedroom cottages. For the last two years we've booked the larger cottage which is ideal for families as they have plenty of space and full kitchens. While a bit "campy", as most things are "up north", the Lodge is everything you need it to be—great service, great location, and great onsite restaurant for the whole family!
Where to eat: Riverside Inn
Located just a block from "downtown Leland" and perfectly situated on the Leland River, the Riverside Inn offers delicious fare in a beautiful, historic setting. Better yet, you can actually boat to the restaurant and "park" waterside. With romantic inside dining or more casual patio seating, this is your best bet for a date night spot.
Where to shop: Leland Gal
Tucked inside the darling (and super authentic) Old Fishtown, Leland Gal is a stunning and colorful collection of home decor and personal accessories designed by Maggie Revel Mielczarek. We are so excited to pop-in for our 3rd season on July 1st! Come see us!
HARBOR SPRINGS/BAY HARBOR, MI
Where to stay: Stafford's Perry Hotel
A historic hotel located in the gas light district of Petoskey—this charming inn is in walking distance to pretty much everything. Elegant rooms and impeccable service, this is our favorite place to stay in the area.
Where to eat: Willow Harbor Springs
They say Willow brings a bit of the "big city" to small town Northern Michigan, and it's true. The farm to table dishes are creative and refined, served in a elegant, yet rustic setting. It's date night appropriate for sure, but if you catch the early bird reservation, it works for kiddos too!
Where to shop: Tulips Bay Harbor
Conveniently located in the heart of Bay Harbor, Tulips is a women's clothing store offering colorful and seasonal styles perfect for Northern Michigan. Pop-in for anything that you may have forgotten to pack or for some patriotic red, white and blue for July 4th!