Meet the Mama Behind Aristot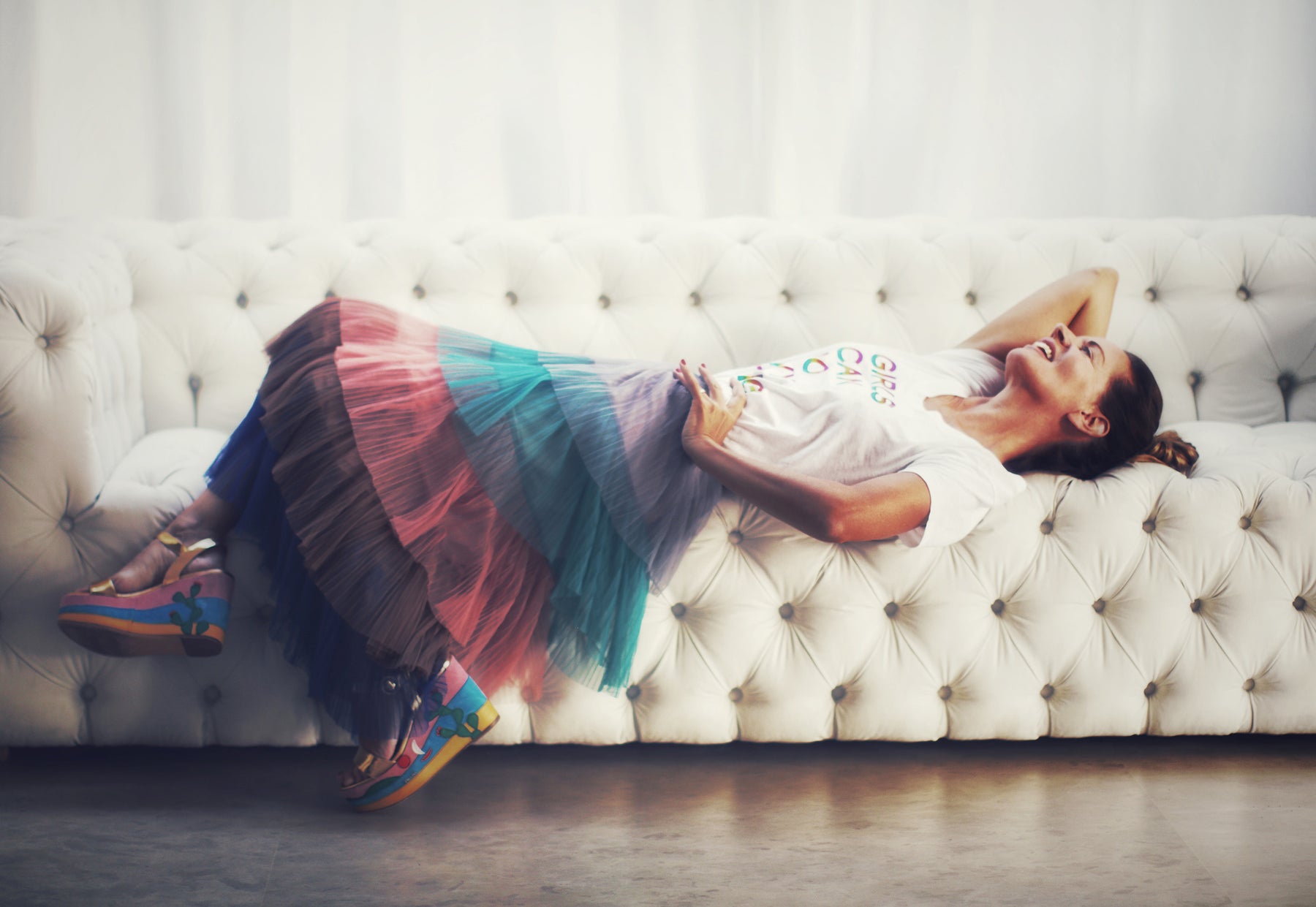 Lisa Furuland is the founder and visionary behind DockATot® and the soon-to-be-released Aristot Collection. Lisa has always had an eye for beauty and design. She studied art history at Stockholm University and professional photography studies and architectural education at the Royal Institute of Technology in Stockholm. Lisa lives with her husband and two sons in Athens, Greece.
Lisa, your aesthetic is stunning at every turn, and it just got even better with the Aristot. Can you please share with us your inspiration and how these beautiful bassinets came to be? 
When I first conceived DockATot, I designed it out of necessity and love for my children. With Aristot, the collection has become more of an extension of my need to create beautiful products that elevate the family home in terms of style and function. Over the years, I have heard from many parents who wanted baby furniture and gear that reflected a more sophisticated point of view, but the juvenile market was just not supporting them in terms of designs and aesthetics.
Of course, I had to create something that would. It was truly a labor of love. Living in Athens, Greece with so many talented artisans, I took it upon myself to design a collection that would reflect these parents' needs and desires with a ground-breaking range of luxe bassinets. With Aristot, something brand new is seeing the light of day; modular, handmade bassinets crafted by European artisans.
Much like when I designed the very first Dock, my goal when designing Aristot was to set a new standard in luxury design for the juvenile product industry. I firmly believe that parents should not have to compromise on design and aesthetics when bringing baby home. All pieces should seamlessly coordinate with and enhance the family home.
Unlike many baby products, they really are long-lasting pieces of furniture that transition with parenthood. Can you please share with us all the amazing ways to use them?
One of the most frustrating aspects of buying baby gear and furniture is how disposable all the items are. I wanted to create something that would extend beyond the 6 or 12 month mark; that would grow with the family. The Aristot collection will offer conversion kits in order to transform the bassinets into stunning pieces of adult furniture once baby has grown, whether it's a gorgeous marble coffee table, a plush armchair or a beautiful bench. Families will be able to use and cherish these items long after baby has grown. This modularity is one of my favorite aspects of the new collection. High quality products should maintain their place in the family home as  heirlooms to be enjoyed for many generations.
Beyond baby things, your own look is spot on. Can you share with us your 5 must-haves for fall and how you style them in your busy life as a working mom. 
Bright, colorful, and whimsical, this piece is a must-have. I love pairing this with a tee or platform sneakers or dressing up with a blazer for night. There is nothing that says confidence like a woman who can rock a tutu with style.
This dress is just pure comfort with an elegant silhouette and bold pattern. I love the high neckline and the fact that I can throw this on anytime or cinch with the self-tie belt for a more formal event. Perfect for a spontaneous get together with friends or dinner out with my husband.
I am mad about men's inspired tailoring so it goes without saying that I am always on the search for the perfect white button down shirt. I would probably pair with a tie when I'm feeling especially cheeky.
Ahh! This coat dress is just everything. Mothers need this kind of versatility as we go from being a mom, running the office, and taking time out for ourselves.
I love the sporty meets glam vibe of this coat. And with Winter fast approaching, this coat can't arrive fast enough. I would style with a long dress for nights out or jeans for everyday outings with the kids.
How do you decompress? Any tricks you've learned over the years?
Like most moms, I am very busy, but as much as I can, I try to prioritize family time before work. I know that these days when they are so young won't last forever. I think it's important to take a long-view of our lives even when the days seem long and to try to stay in the moment and be present with the children as much as possible. That said, I am a big believer in self-care for mothers, and I believe getting enough sleep in the early days is so essential for both mother and baby to bond. 
I always try to fit in some time for working out or practicing my headstand to achieve balance, and I always make time for a good blow out at the hair salon! I also look forward to our long summers in the Greek isles. Every time I need to recharge, I just imagine being there at our house across the bay from the island of Spetses. We get to swim in the most amazing secluded coves all around the island and the beaches are so amazing. This is my favorite place where we can enjoy being together as a family and is truly the time I am at my happiest.
What is next for Aristot? Can you give us any hints?
We are just thrilled to be launching in the Spring of 2019 and bringing Aristot to the world. We have received such great feedback for our US and Canada launch, and can't wait to see what the future holds. 
Aristot.com