Americana Mama Road Trip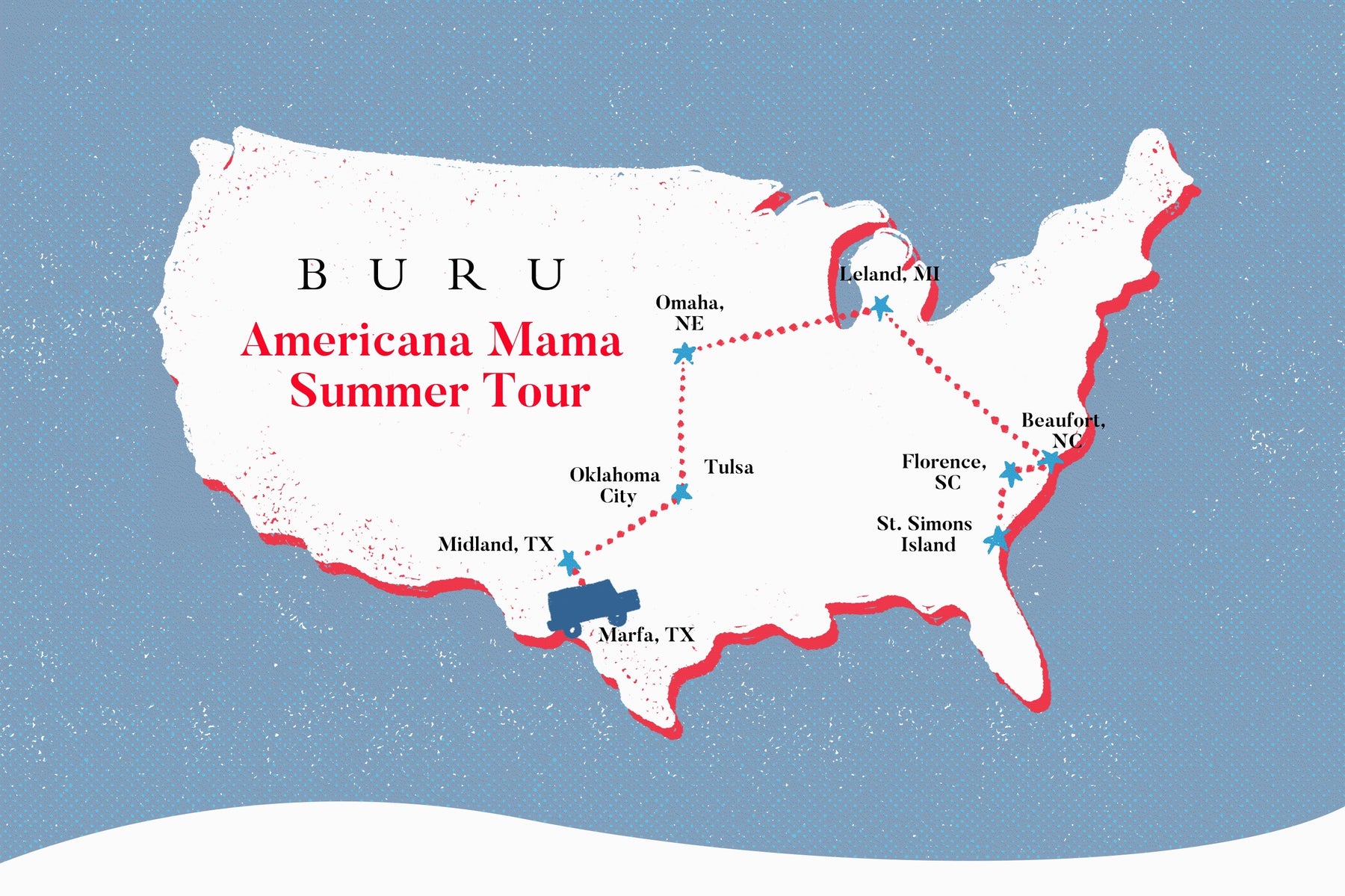 For the 4th summer in a row, the Hutchinson fam is hittin' the road in one of our BURU buses to bring BURU to YOU! 
Though our pop-up events may look a little differently this year (thank goodness for chic BURU masks!), we couldn't be more excited to see some of our favorite mamas in real life.
From Midland, Texas to Leland, Michigan, over to Beaufort, North Carolina and down to St. Simons Island—with several stops in between, Morgan and her fam bam are hitting as many stops as possible! 
Check out the Events Page to see if the BURU Bus is coming to a city near you! Click HERE.
Additionally, be sure to follow the journey on instagram—starting June 15th @shopburu.  There will be surprise launches and special treats for everyone along the way (even if you can't swing an event IRL!)
We would also like to share the how-tos and all the sanitized steps we will take to make this happen:
While each destination is slightly different, the collective goal is to SAFELY bring BURU to you. Should you prefer a private shopping session over group shopping in your city, we are more than happy to accommodate.  In fact, some of our events are by appointment only completely. Just click the RSVP button next to each stop and let us know what you need! We will take it from there.
During the events, Morgan will wear a mask and style you at a safe distance

 (See the full list of sanitized details below)
Additional Sanitizing and Safety Measures:
* Every tried-on garment will be steamed
* All accessories will be sanitized after try-ons
* All customers will be offered a mask if they do not already have one available
* The bus will be cleaned after each Social Distancing Shopping experience