12 Days of Quarantine: Day Eight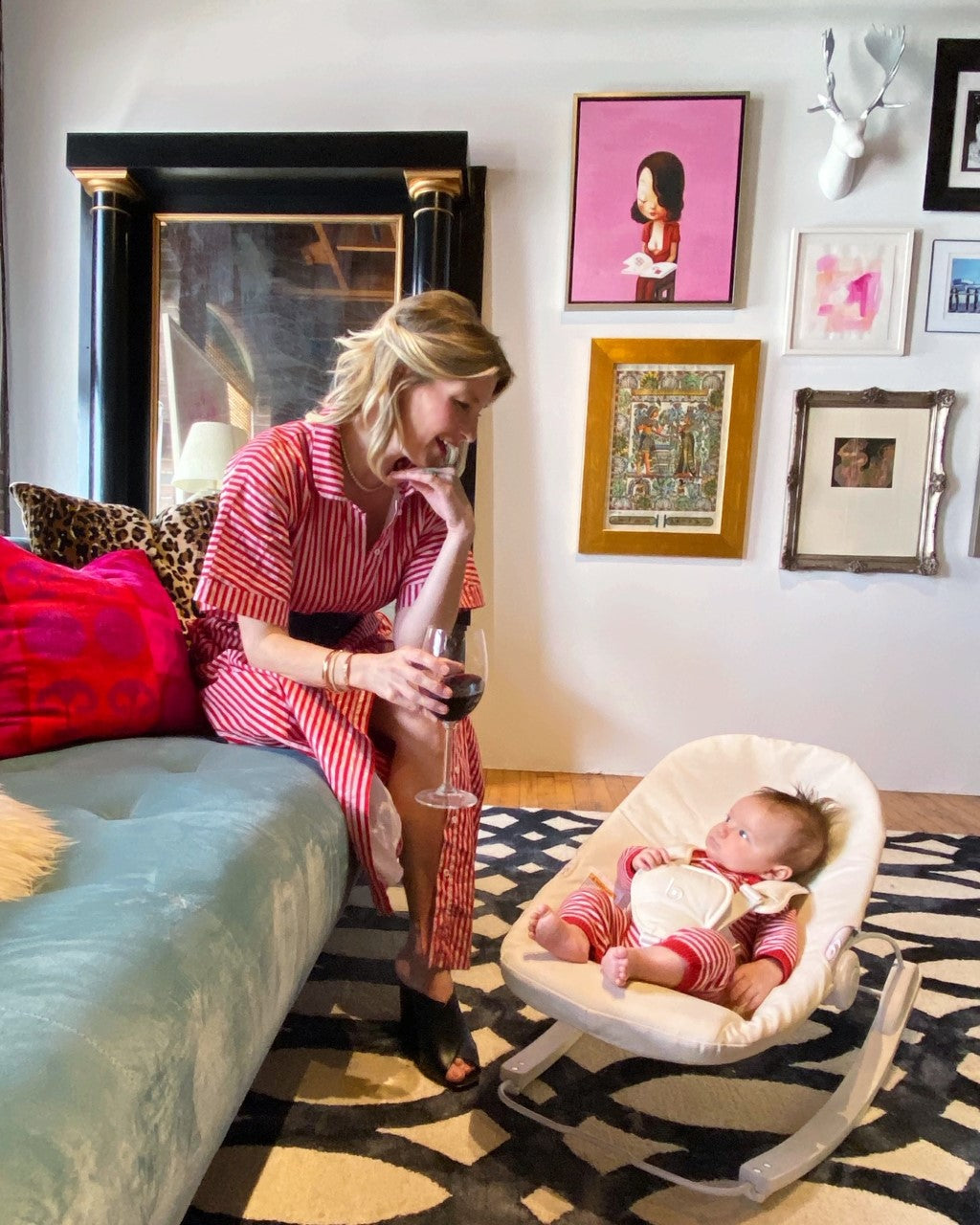 Happy Wednesday! How's it going? Ready to call your kid's teacher a superhero yet? If not, you're probably already a teacher. In which I say to you: you deserve a hefty raise. 
Welcome to day eight!
A Lesson for the Kids:
 Let's face it: fighting with the kids to sit and do math is the last thing any of us want to do right now. At this point, we realize that a page of addition problems is not important. What is? Keeping the kids (relatively) happy. Keep their creativity flowing. Let them be kids. So today we're crafting! 
What you need:
Glue
Paper 
Old magazines (that you're willing to let the kids cut apart)
What we're doing: Have your kids' names out in marker (or write it for them if they're really little). I'd recommend one letter per page and you'll see why in just a second. Let the kids go wild in your stack of old magazines. Have them find things that start with each letter in their name (or just pictures of things they like!). Cut them out.  Next, have them trace the letters in glue. Now get to sticking! Do this for every letter. When they're done, BAM! A collage of their own name. 
Here's an example of Olive's collage: 
 Looks for Mom:
ON SALE FOR 48 HOURS!
Peter Pan Collar Day Gown - Red Stripe
Want to know the real reason we're loving this dress for all your quarantine activities? Spilling wine on it isn't the end of the world. Just wipe it right off and BOOM––good to go. 
When it's time to brave the grocery store, slide on your new favorite pair of jeans and prepare for battle. Things could get interesting in there. 
The Everyday Turtleneck - Olive
Soft. Stretchy. Goes with everything, including your pajama pants. Checks every box on the list, Mama! 
When is the last time you washed your hair? Don't know? Neither do I! Pop a headband on and just "let it go!" 
These boots were made for... well, I guess not quarantine, but that doesn't mean you can't rock them anyway! 

Feeling like you need eight hands? Well, adding a stretchy belt might be your newest "mom trick." Tuck extra pencils, some wipes, and a small bottle of Purell right into that belt. Mamas, I'm only half kidding. 
Don't want to change out of pajamas? I know I've been preaching about getting dressed, but there are days when it just isn't going to happen. It's fine! Turn the day into a family PJ party. Schools have spirit week, why can't you?
Trade the slippers for these slides so you're ready when a kid blasts outside in a carefully planned, but poorly executed, escape attempt. You can never be too prepared.
Throw it on over pajamas and call it your look of the day. Take it to the next level by adding a messy top knot, extra large mug of coffee, and cake for breakfast. Quarantine done right. 
When this quarantine is over, this will be your go-to bag. Lightweight, easy to carry, goes with everything. But right now? It's for hiding the best snacks.