Q&A with Monica Banks of Gugu Guru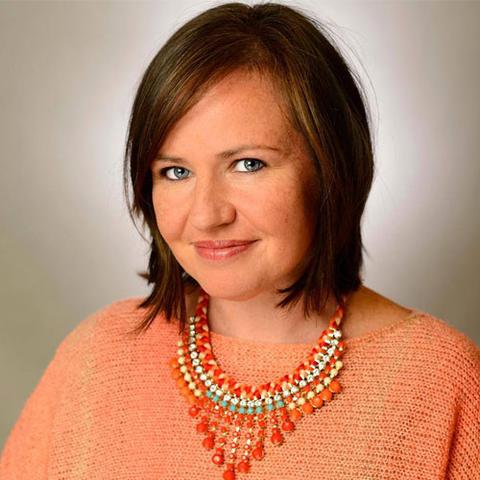 Monica Banks is the founder of Gugu Guru - the first and only baby registry to deliver highly personalized product recommendations based on a mom's lifestyle and personal style. Prior to launching Gugu Guru, Monica was a branding and marketing consultant in the Mom & Baby industry. She currently lives with her husband and two children in Long Island, New York.
We are so thrilled to have this expert join our BURU Tastemaker Tribe!
Read our exclusive Q&A with her below + shop her #momstyle!
I think it's the heart-swelling moments that I love the most. Moments like when my daughter goes into a full on sprint to me when I pick her up from nursery school and gives me the biggest bear hug. The moment when my son told me that spending time with me is what his "life is about."
It's teaching me to slow down a bit and to appreciate moments. It's definitely teaching me to be more patient. I use "teaching" in the present tense because I am still changing and still learning every day.
Rory, 5 years old, my super social, fun and friendly boy. It seems like from school to camp, people describe him as the mayor of the place. He just loves connecting with people.
Fiona, 3 years old, my sweet and increasingly sassy girl. Fiona gives the best hugs – hands down. I say sassy because she's becoming more independent and making a lot of fashion demands lately.
I did breastfeed and I felt like I always had to wear button downs or nursing tanks with cardigans. I really never felt fashionable when I was nursing. Part of this is my own fault because I didn't put the effort in to find the best fit nursing wardrobe for myself.
I have always been into big jewelry and when my kids were younger, especially when they were nursing, I kind of put those baubles on the shelf. Now that my kids are older, I am back to the baubles but my personal style is more about finding comfortable but chic clothing that I can wear to a business meeting or to the playground.
Frankie shirt dress in cobalt blue
Long sleeve tee black white stripe
Double knit coatigan charcoal black
Shop Monica's Tastemaker Sale >
Pregnant and new moms have always been overwhelmed with the baby registry process and each year, with thousands of products being added to the category - many catering to different lifestyle and design preferences - the selection continues to get more overwhelming. I saw this challenge and felt there should be an easier way for parents to get highly personalized and pared down product recommendations. I am very visual and have always loved quizzes so a quiz with style boards seemed to be the perfect format – and thus Gugu Guru was launched in April 2015.
Most of all it makes registering fun! Moms come to Gugu Guru and respond to style boards and questions about their personal style (for themselves, their babies and their nurseries) lifestyle and product preferences. Our recommendation engine then delivers best match expert-approved product recommendations based on the answers. It's a great way to just get ideas of what you should register for and what's out there. Even though Gugu Guru was designed for first time parents, we have a lot of second, third, etc., time parents coming to the site because they just want to see what's new out there.
After years of living in the city, I moved to my husband's hometown: Northport, NY. Truth be told, I was not excited to move to the 'burbs but now I wouldn't have it any other way. Our favorite family place to eat is Zinburger in Huntington. We spend a lot of time at the local parks (Mr. P's is a favorite) and during the summer Crab Meadow beach, which has a boardwalk, pizza, ice cream etc. We also love a good movie day at Elwood Cinemas.
It depends on if it's a work from my home office day or work in the city day. A work from home day usually starts around 5am so I can get a few hours of work in before the kids get up to go to school. Once they're at school, I hop on my treadmill desk and answer emails, have a call with my Product Director to talk about the future of the Gugu Guru website and just generally work on getting the word out there about the site.
Oh, the evasive "balance"… Some days I am good at it and some days I'm not. I think my special tip is to really try to walk away completely from your work and unplug for the day to enjoy your family. I find it very difficult to do this because Gugu Guru is also like a baby in terms of the constant care it requires as a business, but any time I manage to unplug, I am always happy I did. Also – give yourself a break. I don't know any mom who has found the perfect balance.
You don't have to be a mother to be motherly. Being motherly is being unselfish. It's about caring about other people's feelings before your own.
mother: Fun
wife: Partner
business owner: Successful
friend: Listener
Bedtime Story: Roadwork
Lullaby: For some reason "It's Beginning to Look A Lot Like Christmas" always took my babies to dreamland.
Vacation spot: Florida
Restaurant: Zinburger
Children's Brands: Old Navy, Zara, Appaman
I actually wish I had read up more on nursing and just being a new mom. As the daughter of an amazing mother who exclusively nursed her children, for some reason I thought breastfeeding would be super easy. During my pregnancy, I read every single book on being pregnant but nothing on nursing. When my son was born, I realized I had absolutely no idea what I was doing and with a newborn, I was too exhausted to read or watch a DVD. I felt like the biggest failure with breastfeeding. With my daughter, I was exponentially more confident.
"If it scares you, it might be a good thing to try." – Seth Godin