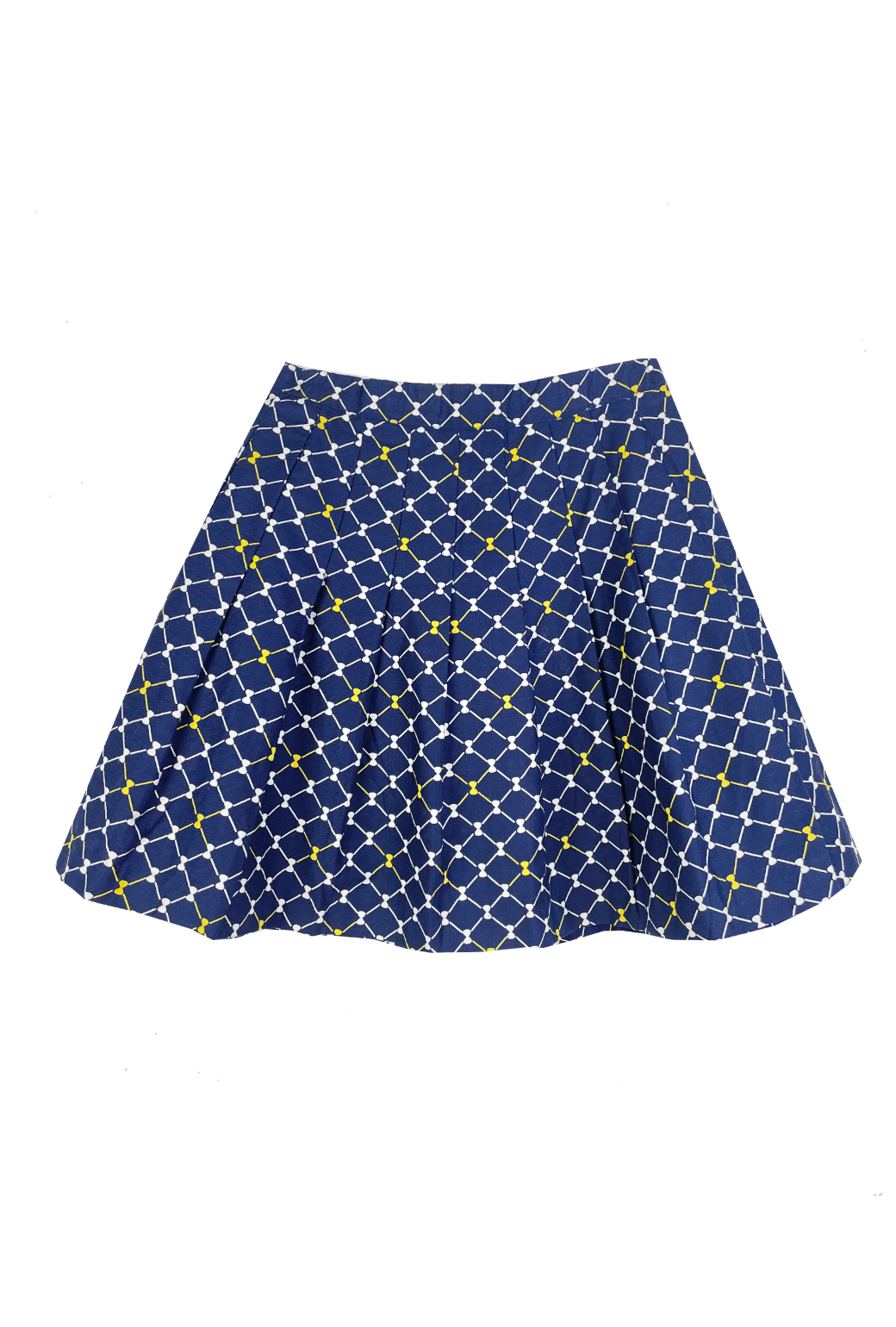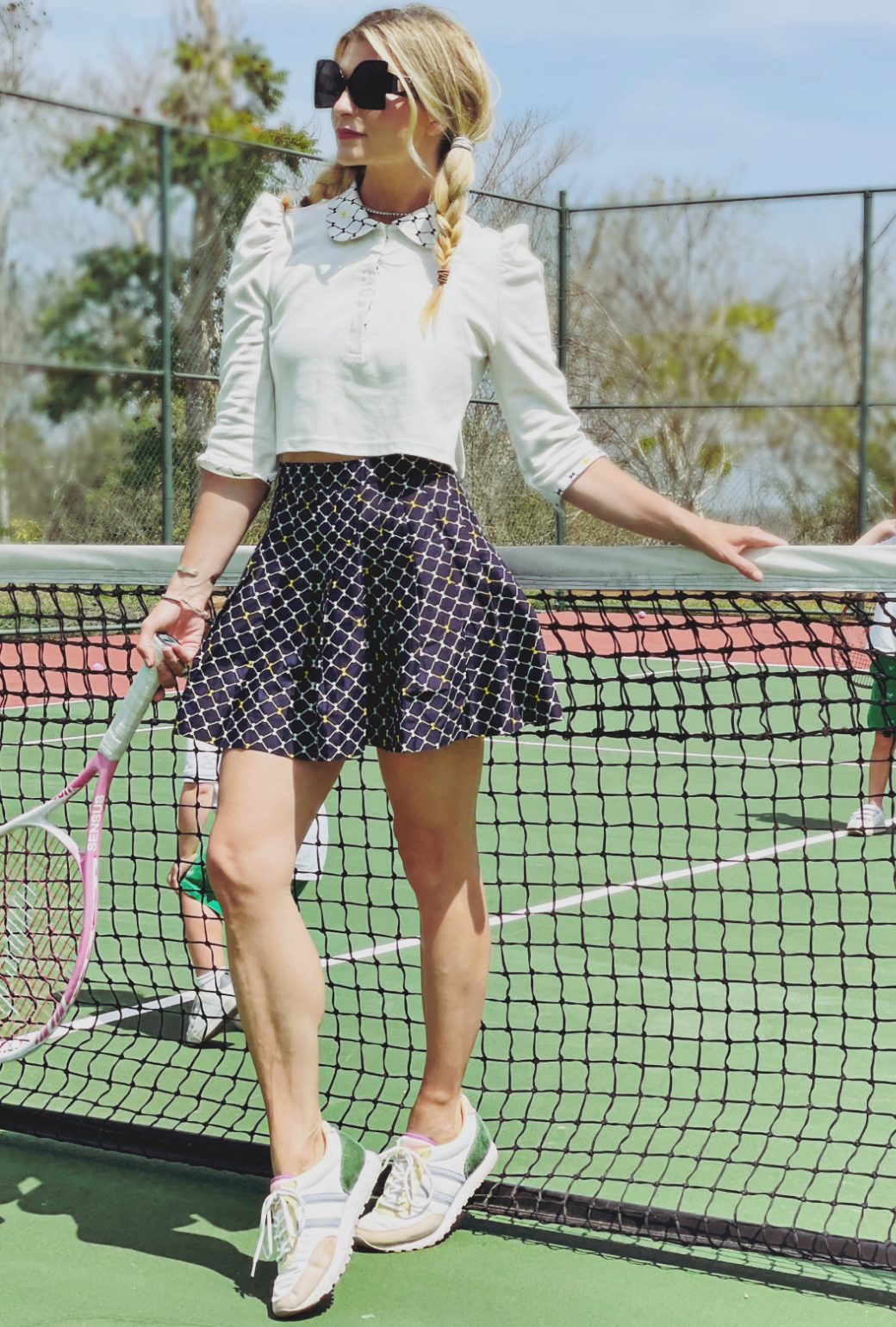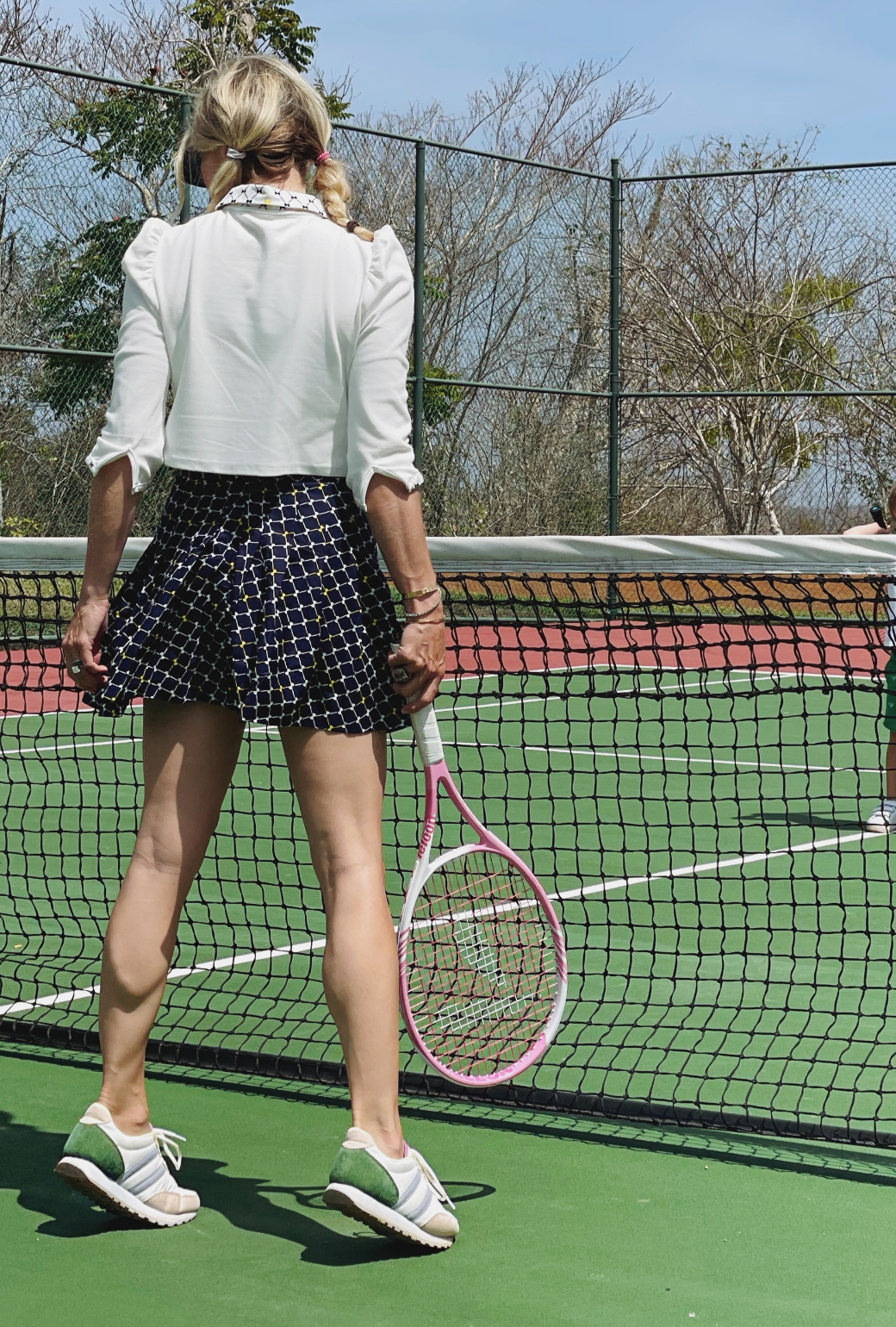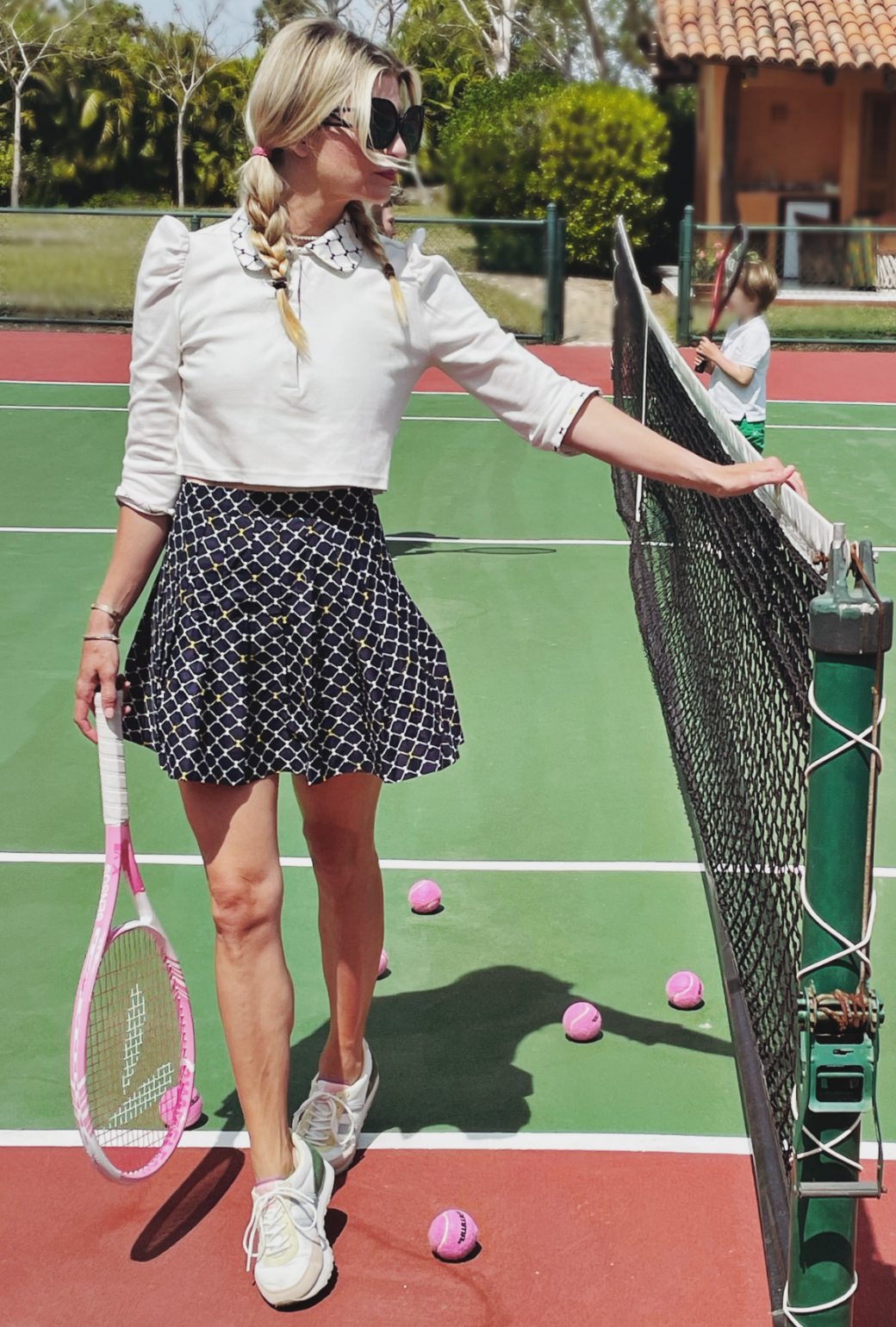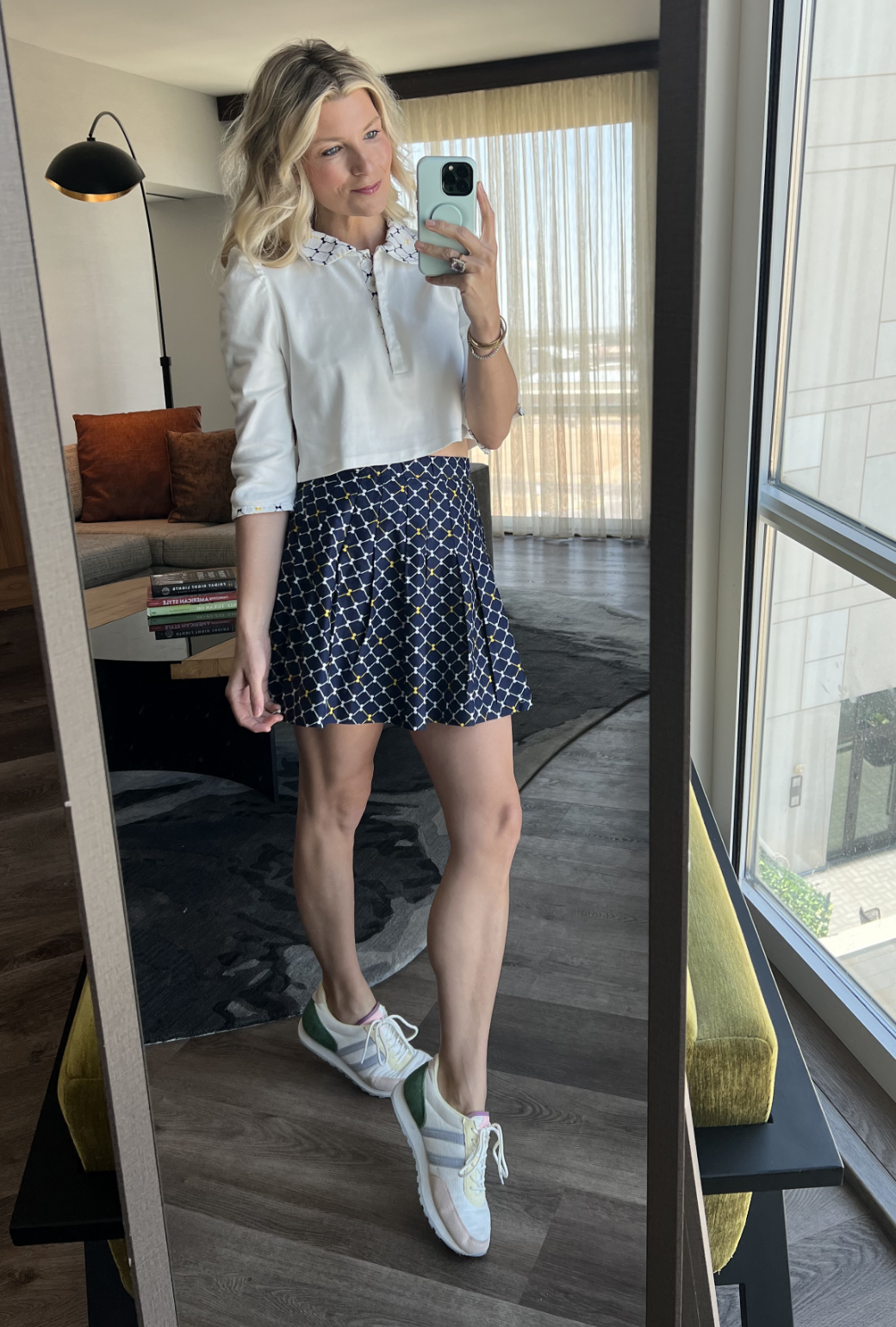 The Classic Pleated Tennis Skirt - Navy Bows
$98
Take your tennis look to the next level with our little bow print in navy, yellow and white. Classic pleats and a high rise fit pair perfectly with our white tennis tank for the courts or layer up with the coordinating Cropped Peter Pan Tee with coordinating collar. Please note that this skirt runs slightly more fitted that our Reversible Tennis Skirt and sits higher on the waist.

Morgan wears size XS in the Instagram Try-on. Saved in our Story Highlights. 
Size S Waist Measures 15" in length from waist to hem. Waist measures 27" before addition 1-2" stretch. 
100% Cotton. Unlined.
The Classic Pleated Tennis Skirt - Navy Bows
$98
The Classic Pleated Tennis Skirt - Navy Bows