Inspiration Behind the Constantinople Collection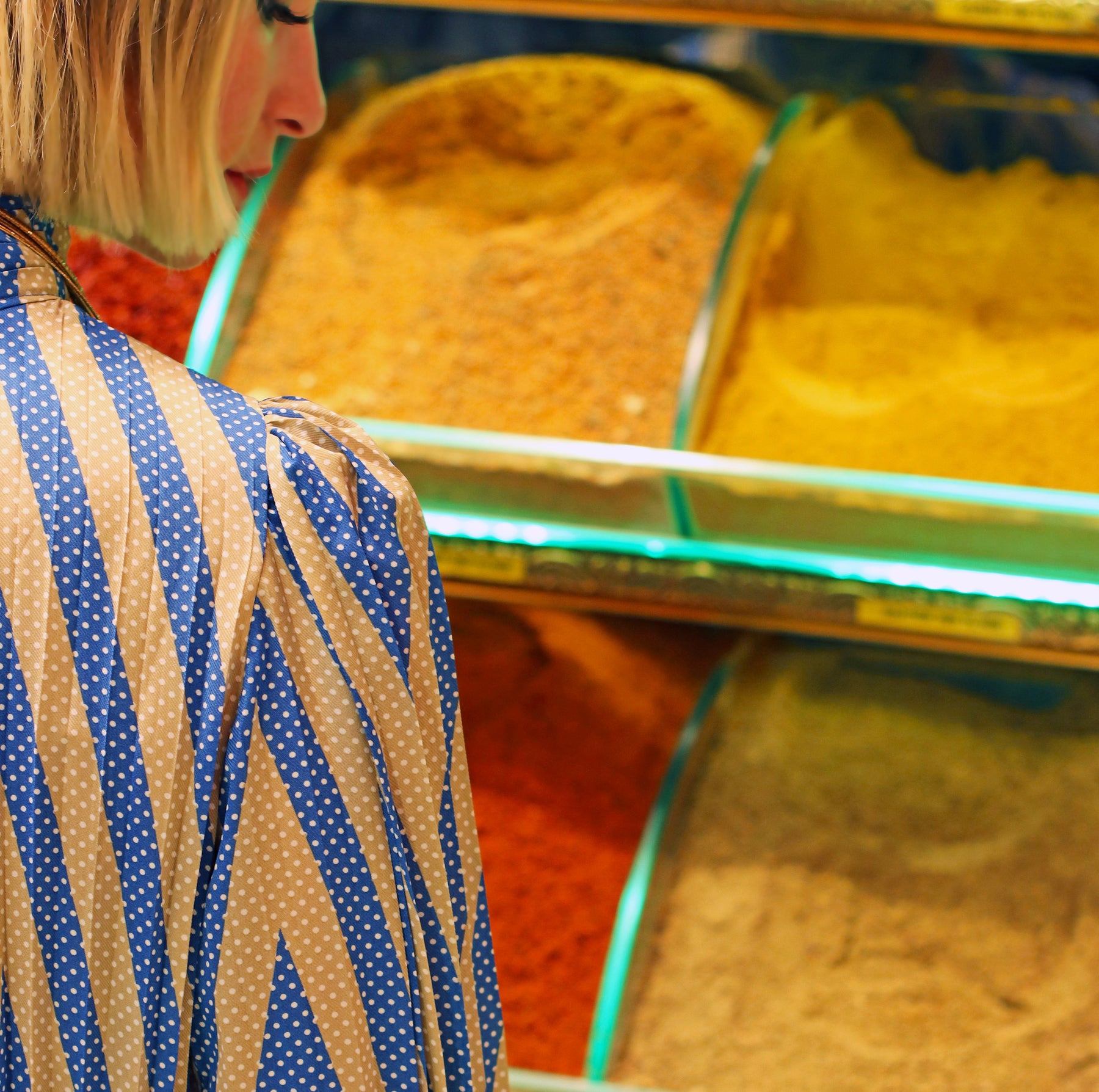 When strolling through the Grand Spice Market of Istanbul, once Constantinople, the history of the city, so rich in culture, permeates the air—carried by the tiniest particles of saffron, curry and cumin.
The vibe is lively, vibrant, textured, and at times—quite loud.
Each shop within the massive bazaar is overflowing with colorful spices, flavorful teas, enchanting perfumed oils and sweet Turkish Delights. And although you quickly discover that most merchants are selling the exact same range of merchandise, there is an evident sense of pride among the owners. They believe their spices are the best and their teas are the most healing—but yet at the very same time, they also embrace the community of their trade.
Much like motherhood, no?
As mothers, we instinctively believe that our child is the smartest, most talented, and loveliest in all the land, but simultaneously—we also make room in our hearts to love and support children who belong to other members of our Mom Tribe.
On the surface, our Constantinople Collection is inspired by the splendors of Turkey—a country draped in jewel tones with carpets of bold patterns at every turn, paired with interesting shapes and color play. But underneath it all is the idea that if we support each other as mothers, we will become our best selves.
Our latest BWL styles, launching tomorrow at 9 AM, are meant to inspire you to be as daring as you would like to be. Bursting with bold pieces like a saffron colored moto jacket, a jewel-toned ombré tutu (with an elastic waist of course) and a dramatic long sleeve, pleated caftan—this collection also presents many elevated (less bold) basics to round out your wardrobe.
The "Grand Bazaar" idea here, Mama, is for you to add your own "spice" to the carpool line while also keeping space in your mind to find joy in another mother adding her own unique "spice blend"—even if it is a totally different flavor from your own!