Hostess with the Mostess: Jackie Thomson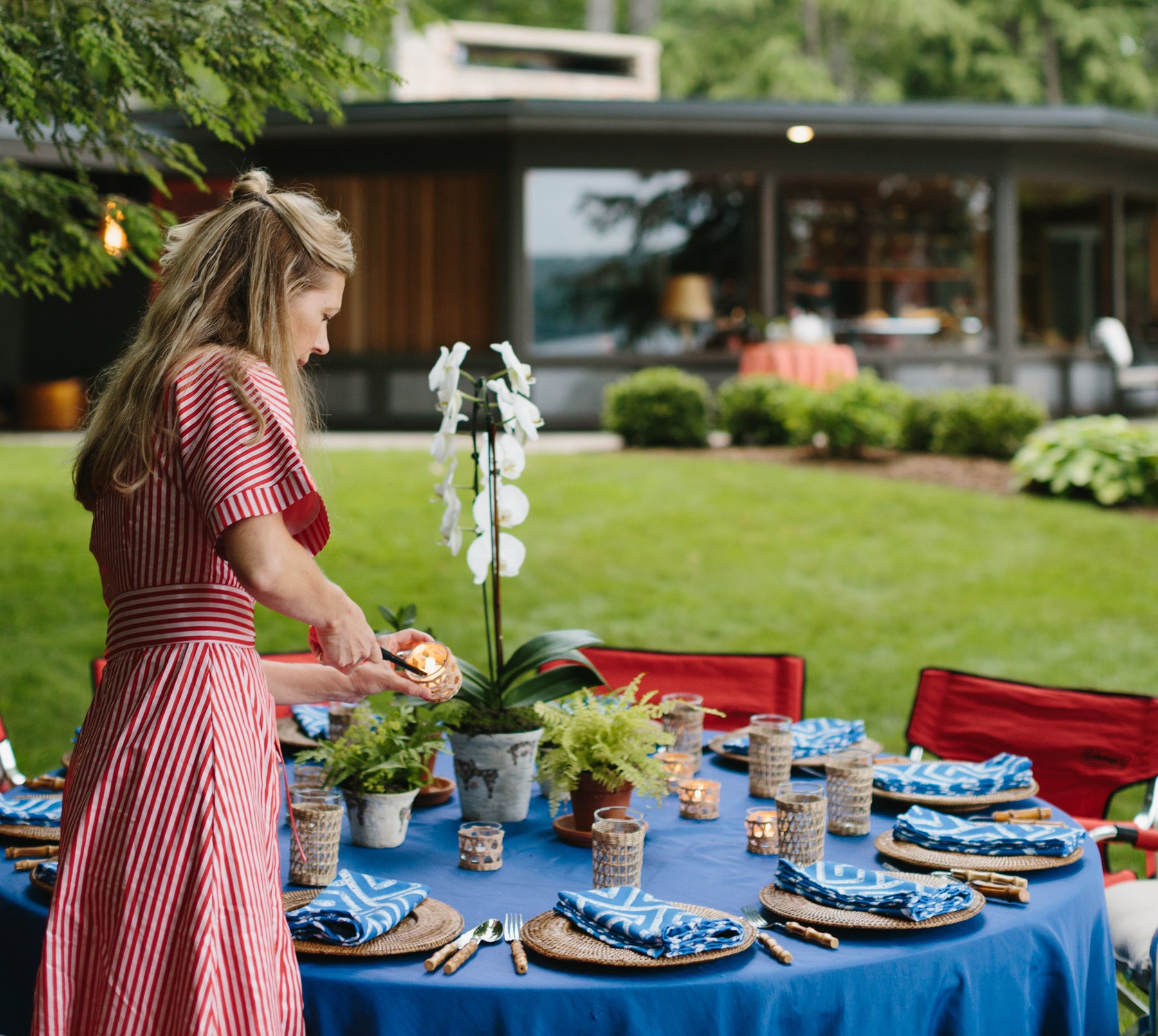 There is nothing quite like an intimate group of women coming together—to connect, to share, and to inspire. It's amazing what happens when you put us in the same space (perhaps with a glass of wine in hand) with a bit of time to dream.
Our BURU x UPPAbaby dinner series, sprinkled across 6 cities, was nothing short of pure magic. We are so grateful to our hostesses and of course, none of these dreamy evenings would have been possible without our amazing partner, UPPAbaby. 
Each hostess brought a unique sparkle and magic to her dinner, and what better way to celebrate that than sharing it with all of you? Let's meet our hostesses!
Meet Jackie Thomson: Following her undergraduate education at the College of Charleston, Jackie Thomson parlayed her innate sense of style into positions in New York with international fashion powerhouse, GUCCI, and celebrity bridal and evening wear designer, Reem Acra. The Annapolis, MD native returned to Charleston and joined Leapfrog, overseeing design-related projects. Her wide-ranging interest in lifestyle brands drives Leapfrog's expertise in the fields of fashion, interiors, retail and wellness. Jackie promotes both established brands and new talent, and through her wide network, adeptly organizes events that connect entrepreneurs, influencers and designers around the U.S. Beyond the realm of traditional PR, Jackie enjoys honing brand strategy, creating content for owned media and directing market positioning with long-term clients.
In 2009, Jackie earned her MBA and became an owner of Leapfrog. She and her husband, Neil, reside in Charleston with their young son and daughter.
BURU: What was your favorite moment from the dinner?
Jackie: I grew up spending my summers in Northern Michigan and this dinner was on the first night that I arrived from Charleston. It was the perfect mix of old friends, new connections and a little work sprinkled in. My favorite moment was sitting next to Morgan and catching up and laughing nonstop with her.
B: Do you have a favorite UPPAbaby product? 
J: I had the G-Luxe stroller and couldn't have survived without it. It's lightweight, easy to break down and super comfortable for the kiddos.
B: What did you love most about being a hostess for our dinner series?
J: Just like fashion is a way of expressing your creativity, mood and style, I think of hosting guests in your home as the same. Inviting people into your personal space, setting up little moments within your house where you can entertain, and following a theme (from special drinks, a killer playlist and thoughtful menu) is such a fun way to flex those creative muscles and to share your personal style.
B: What's your go-to hostess trick? 
J: Help on the back end is key––whether that's a caterer to drop off a delicious cheese plate, a bartender to freshen up drinks or a helper to clean up in the kitchen, it takes the weight off and allows me to relax so much more.
B: And finally, what are your top 5 BURU picks right now? 
J: I love the Rosie Puff Sleeve Sweater, Military Jacket, Girly Pearl Clip, Jackie Jersey Dress in black, and the Turtleneck Sweater Set in grey.