BURU Year Two—Life of a 24-Month Old Business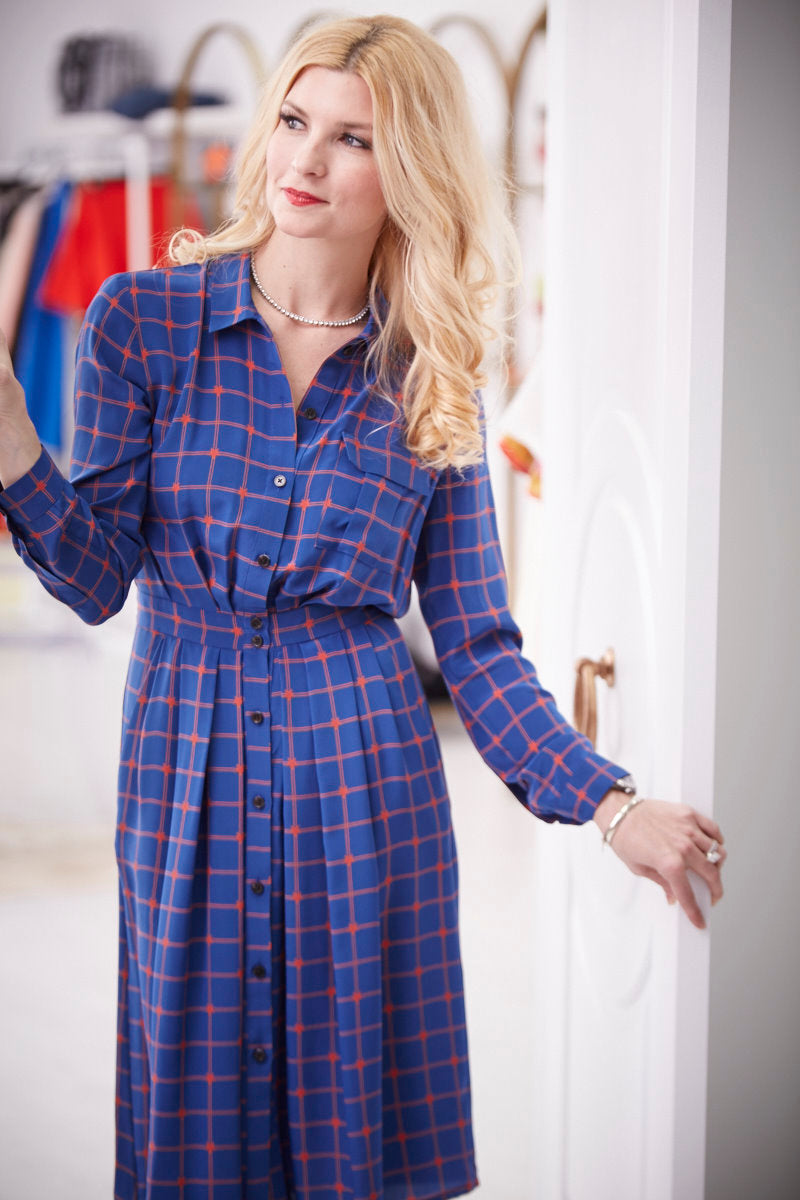 Year TWO actually equalled a lot of FIRSTS.
We opened our first BURU showroom!
We took private appointments in the front space and we shipped online orders from the back (not pictured here)!
I'm pretty sad that I don't have a "before" pic of the space for you to truly appreciate its transformation. 
Let's just say it took oodles of elbow grease to tear up layers of old carpet, tile and linoleum. Countless gallons of white paint were hand-rolled to cover primary colored walls and trims. Doors, windows, and ceiling tiles were all replaced. It was a total dump, and we gave it life...well—as much life as $2k can give a 1200 square foot space!
Next first—our first BURU Bus!
We realized very early on the importance of seeing our customers face to face. But, after one trip down south in a Uhaul full of our wares, we vowed to never do it that way again! We knew there had to be a better way.
Lucky for me—my partner in life and in business had a much better way.
I remember talking about the idea of a store on wheels with Brett—in one of those dreamy, "wouldn't that be nice" kind of chats. Honestly, I wasn't sure how serious we were, but I'll be damned if a Sprinter Van didn't show up 3 months later!
We were totally clueless on how to outfit the thing—but we made it work with what we had and created our first mobile showroom! 
Next in the line-up of firsts—our first off-site (aka out of Murray, KY) lookbook shoot. We really went for it.
In fact—we went AROUND THE WORLD.
Actually, we went around Vegas, but I'm not convinced it was any easier. 
In 100 degree heat, with bags of clothes and accessories in hand, we tromped down The Strip from the Venentian to the Luxor with stops in Paris and New York. I changed clothes in every casino lobby bathroom along the way—touching up my lipstick and wiping off the sweat from my face.
I couldn't do it again, but looking through these old pictures makes me really happy we did it once!

The second year of BURU was a busy one. We were constantly trying to find our footing—our place in the fashion world. A lot of spaghetti was thrown, trying to see which noodles might stick. 
Per usual, we got some things right, and many things wrong. We did the best we could to parlay the good and rid ourselves of the mistakes as fast as possible.  Our 24-month old business mode focused on survival and attempted to take our revenue and create gross profit from it. No easy feat.
Especially when only selling other people's products, but let's chat about this problem and its solution in our Year Three recap...
In the meantime—have you used your $50 off code yet?
Take $50 off $150 with code 24MONTHS. (offer ends 10.24)
Added bonus—all orders over $100 placed before October 1 will receive a FREE Vive la Mere t-shirt as a gift with purchase!