BURU Mother's Day Series: Anna Liesemeyer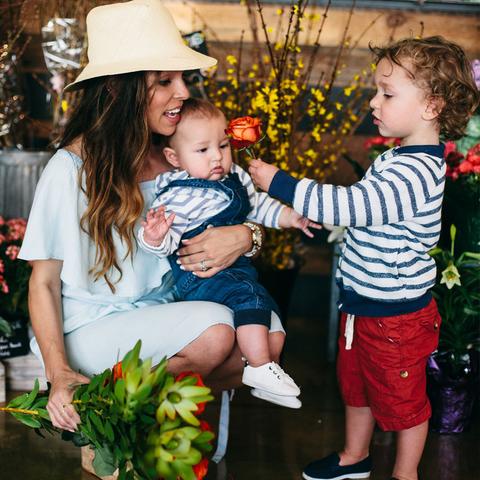 To celebrate Mother's Day, we are highlighting some of the incredible mamas that inspire us everyday.
Founder of

In Honor of Design

, Anna Liesemeyer shares her dreamy life as a wife and mother of 4 (plus one on the way) in a creative, inspiring and real way. Be sure to follow along for style, design and tips for making daily life more beautiful.
To not let it define you, but compliment the best parts of your inner and outer beauty!
An outfit that is comfortable and carefree, but feminine and flattering. For instance, an off the shoulder dress with gladiator tie up sandals and a straw fedora. We are planning on being outdoors most of our mother's day!