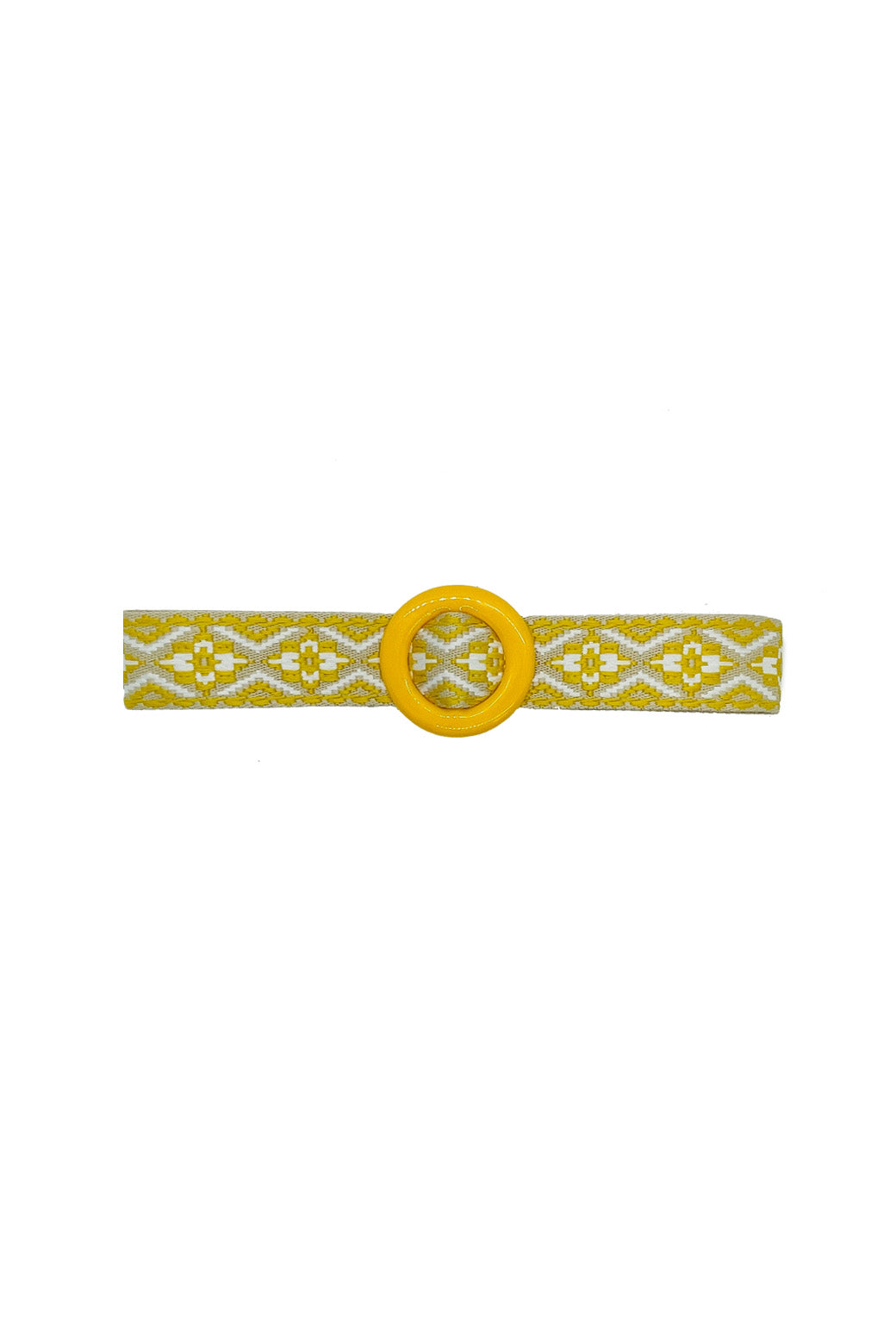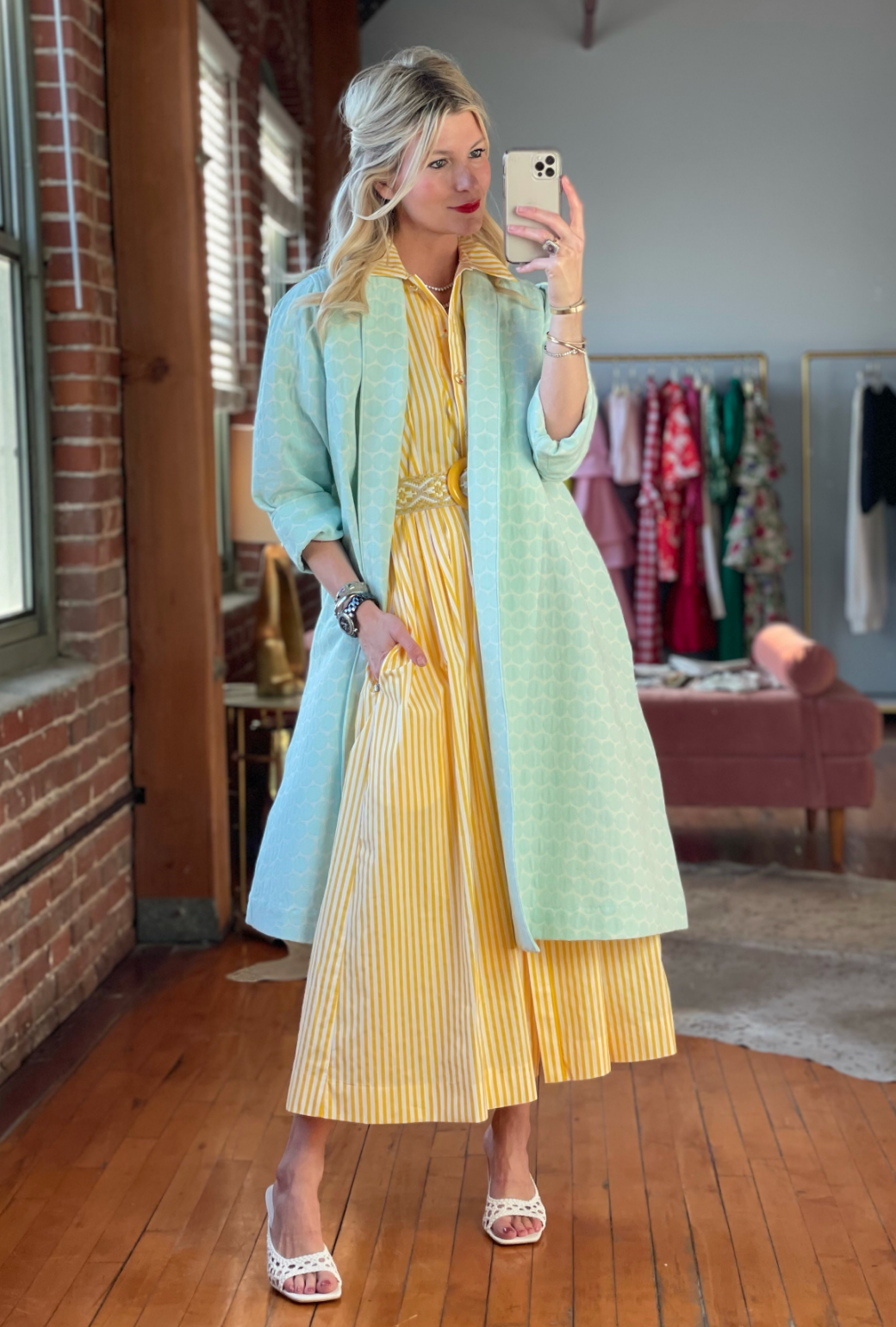 Woven Belt - Yellow
$38
Conveniently crafted without holes—one size truly fits most! Beautiful ivory and white woven pattern paired with a bright yellow acrylic buckle.
Length: 44", Width 2"
Please note - Belts are FINAL SALE. Should you have any questions before ordering, we are happy to help!  Please call us at 424.316.BURU (2878).