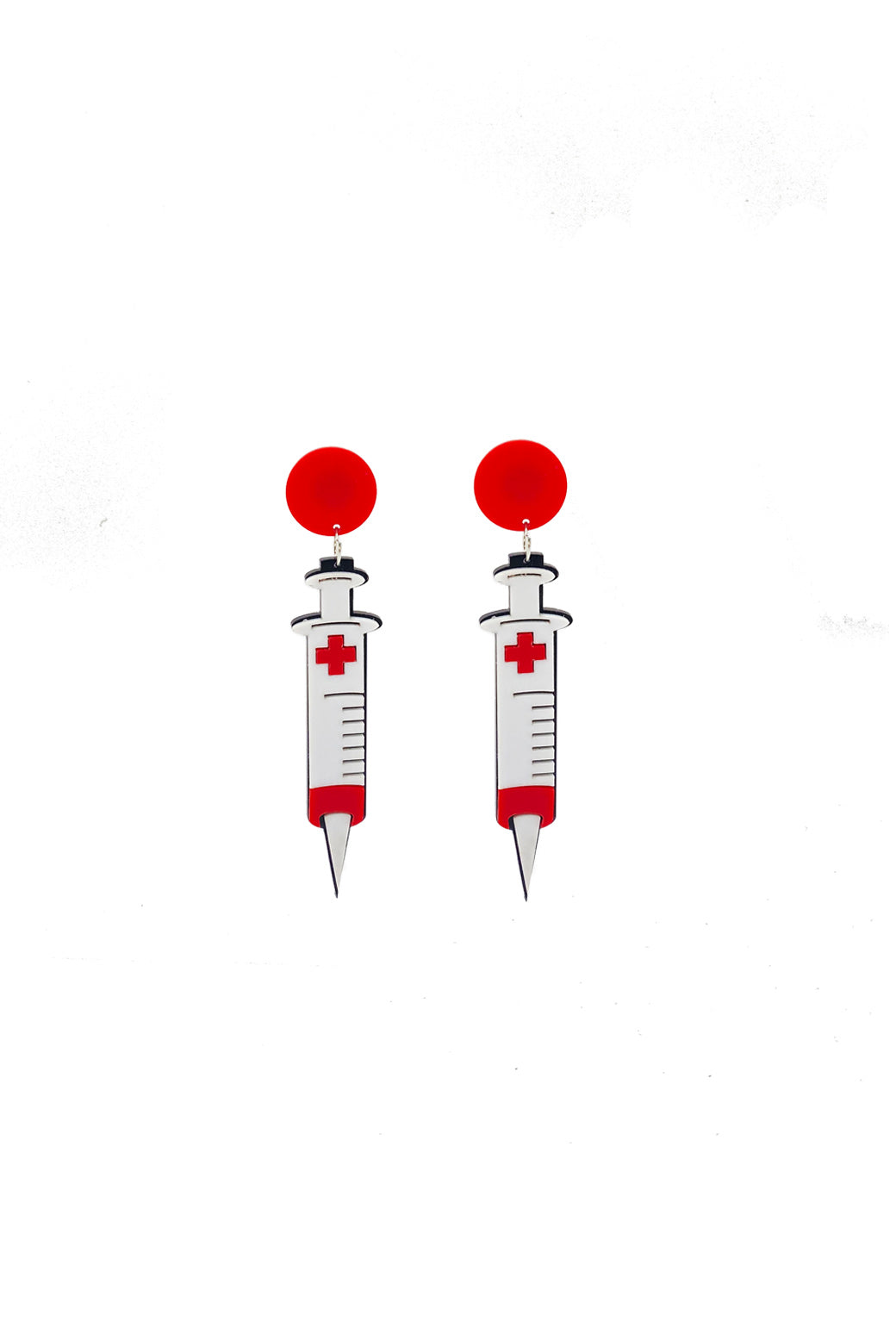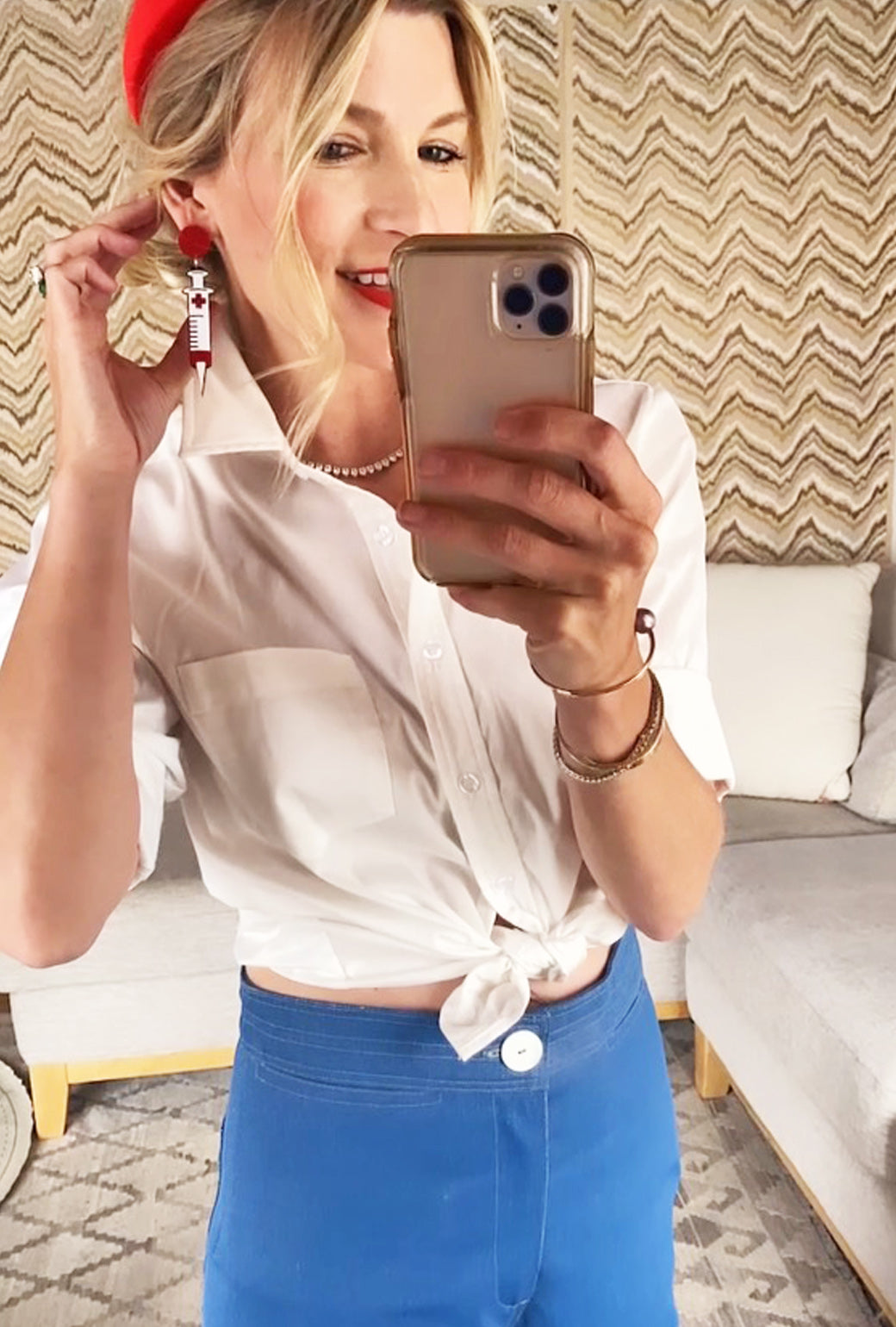 Mama Nurse Earrings
$28.50
As mamas, we are always nursing something back to help.  Little kids.  Little bird that fell out of the tree. Big husbands with a cold. These whimsy earrings are a funny way to celebrate the nurse in all of us.

Earrings measure 3.5" in length.
Please note - Jewelry is Final Sale. Should you have any questions before ordering, we are happy to help!  Please call us at 424.316.BURU (2878).
Mama Nurse Earrings
$28.50