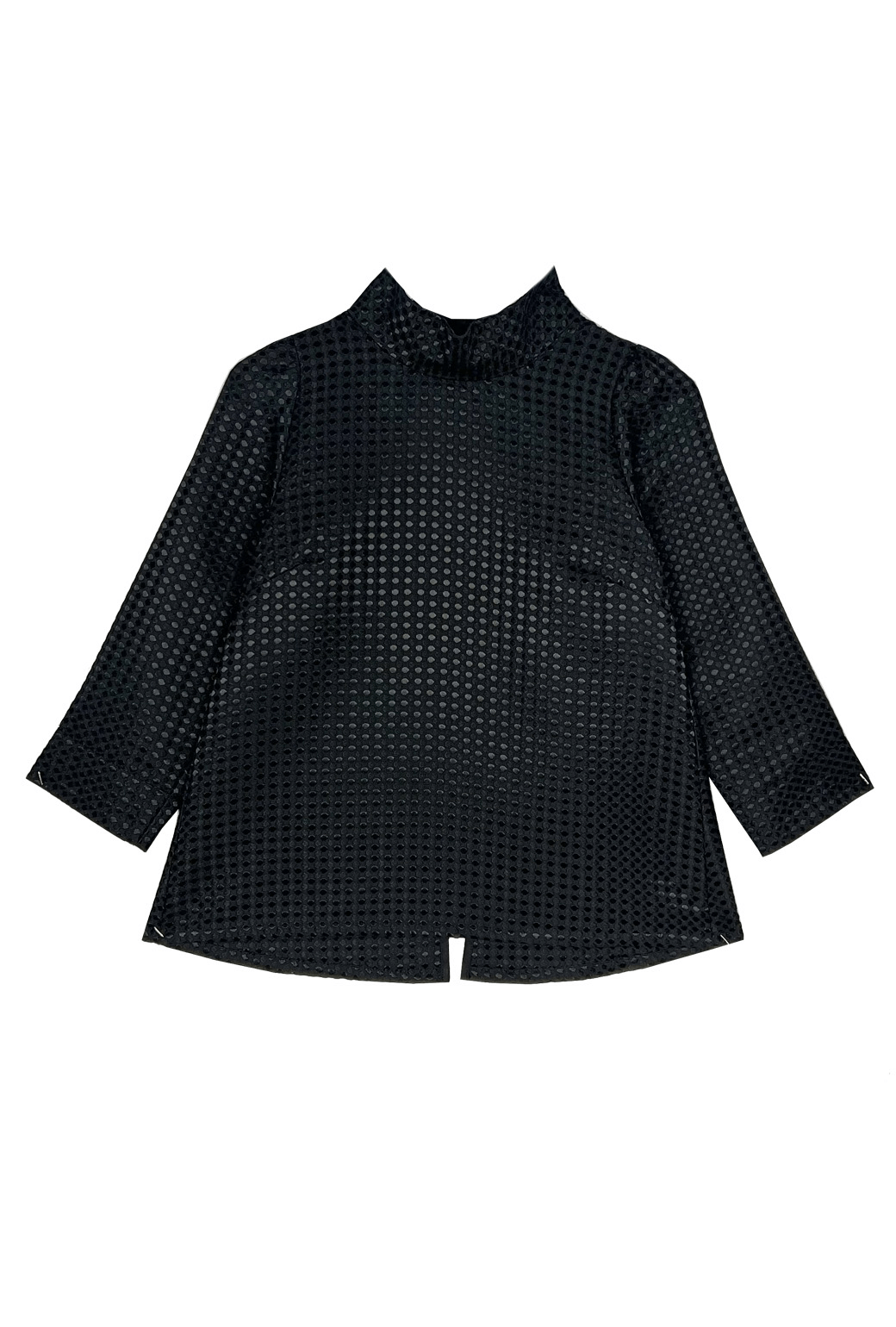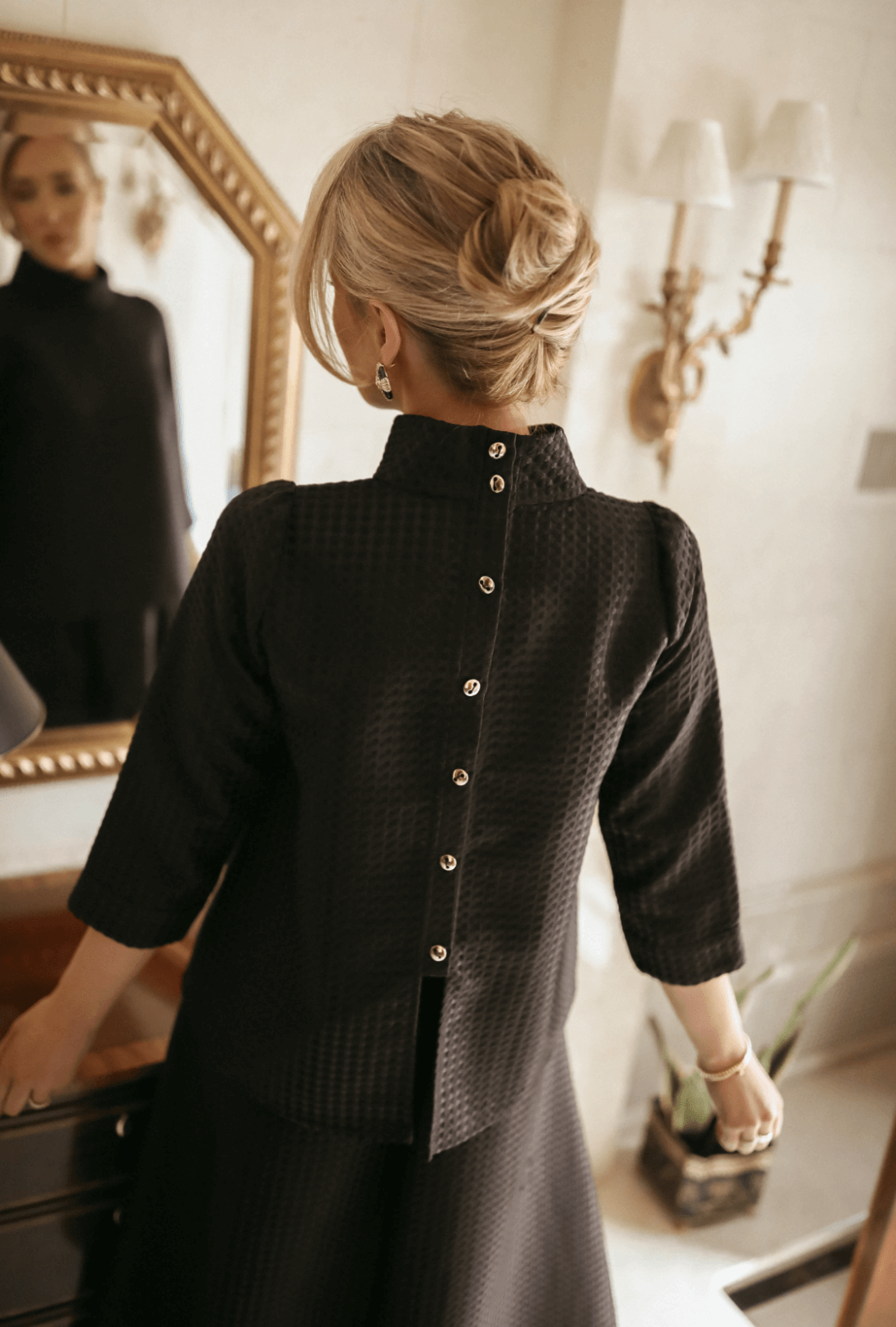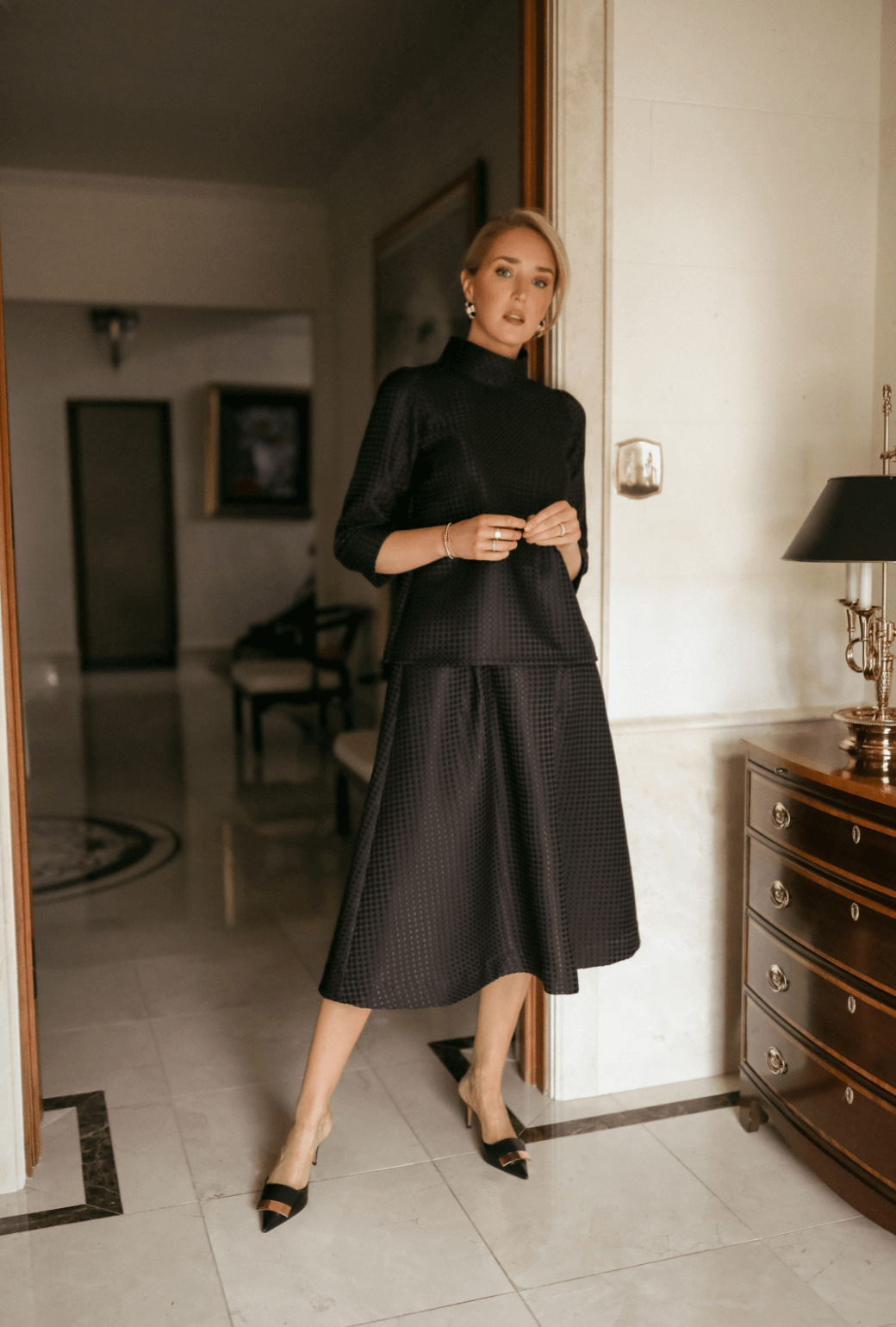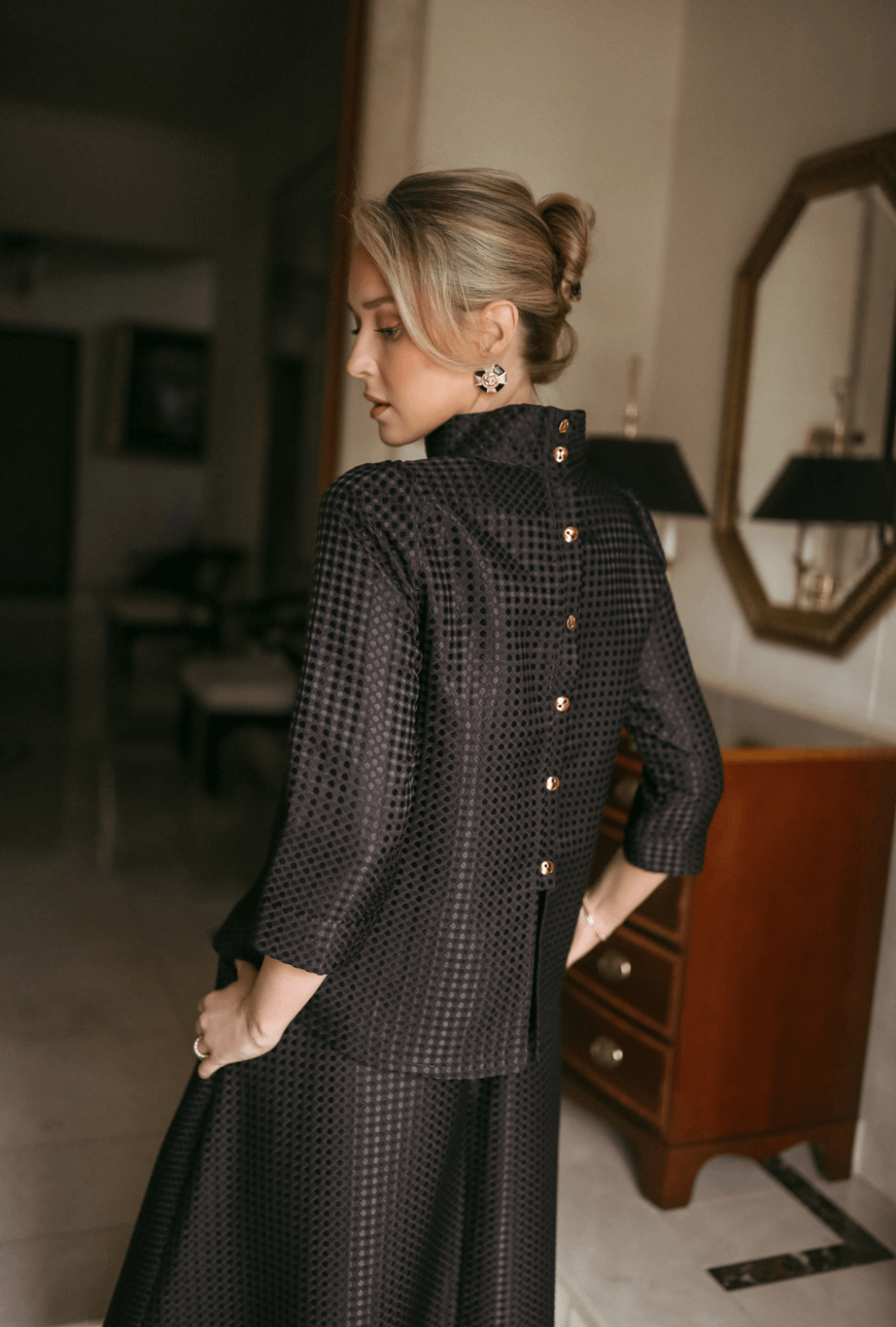 BURU x Mary Orton Mod Top
$228
A simple black top is a perfect addition to any wardrobe, and we particularly love when it is versatile enough to be dressed up and down. The Buru x Mary Orton Mod Top is just that. With a flattering 3/4 length sleeve, elegant mock turtleneck and flowy fit, this top, in a stunning embroidered black textile is an effortless way to quickly pull an ensemble together. She's elegant when paired with her matching skirt but she is just as sophisticated when styled atop your favorite denim.
BURU x Mary Orton Mod Top
$228
BURU x Mary Orton Mod Top
Hi there!
This item will begin shipping the week of:
If you need it to arrive by a certain date, please choose expedited shipping at checkout. You can also leave us an order note from the cart screen.
xx, Birdie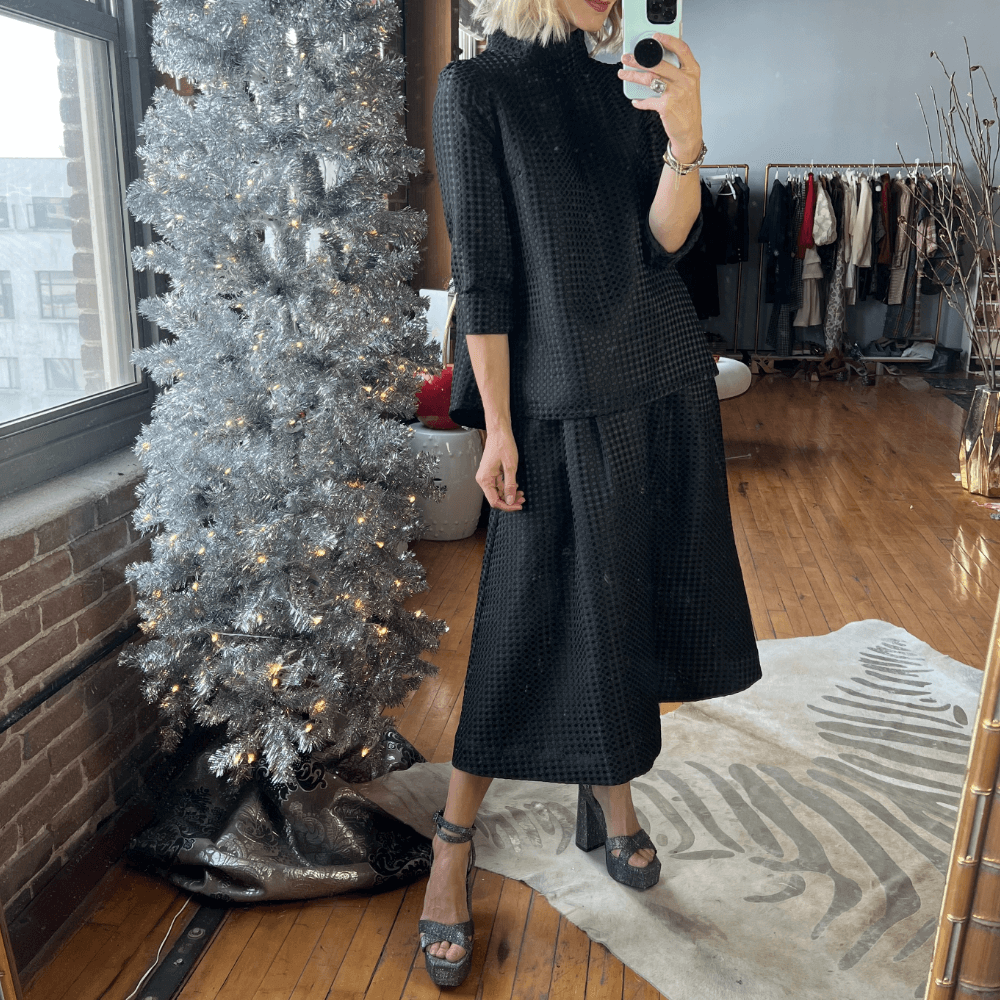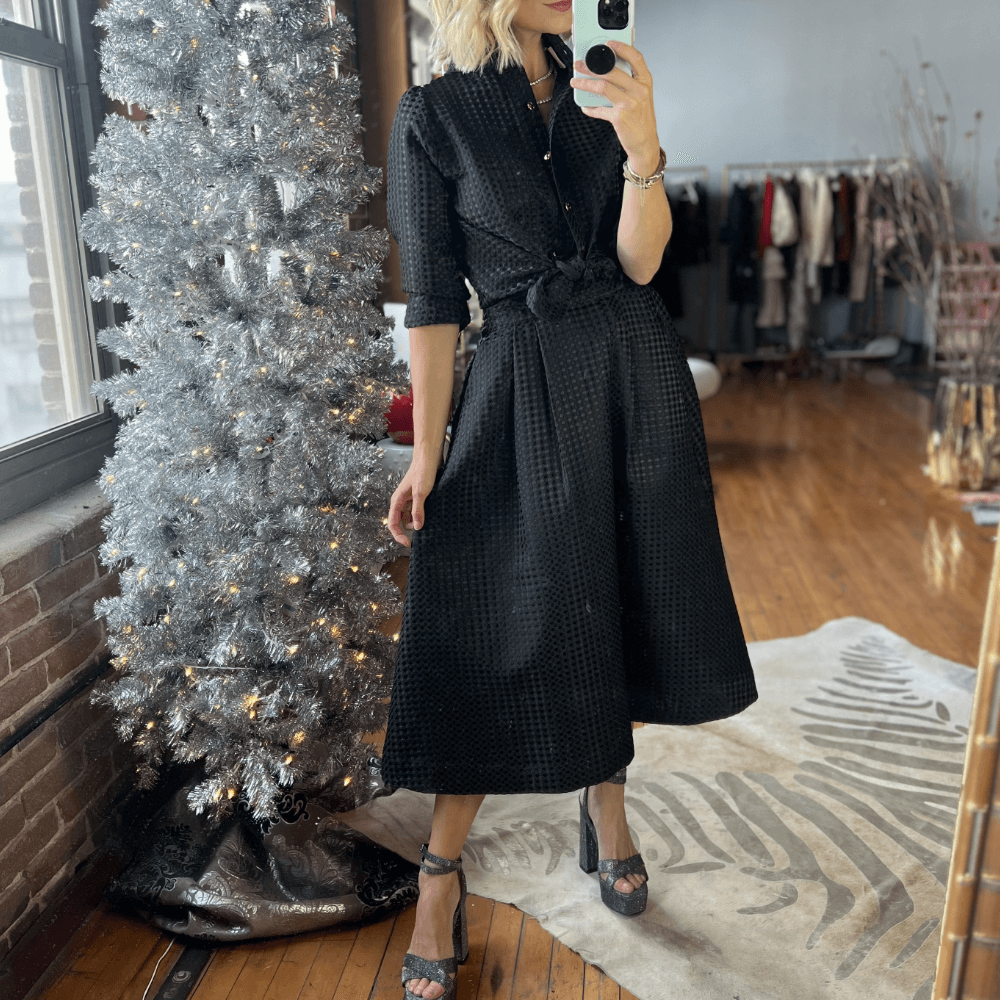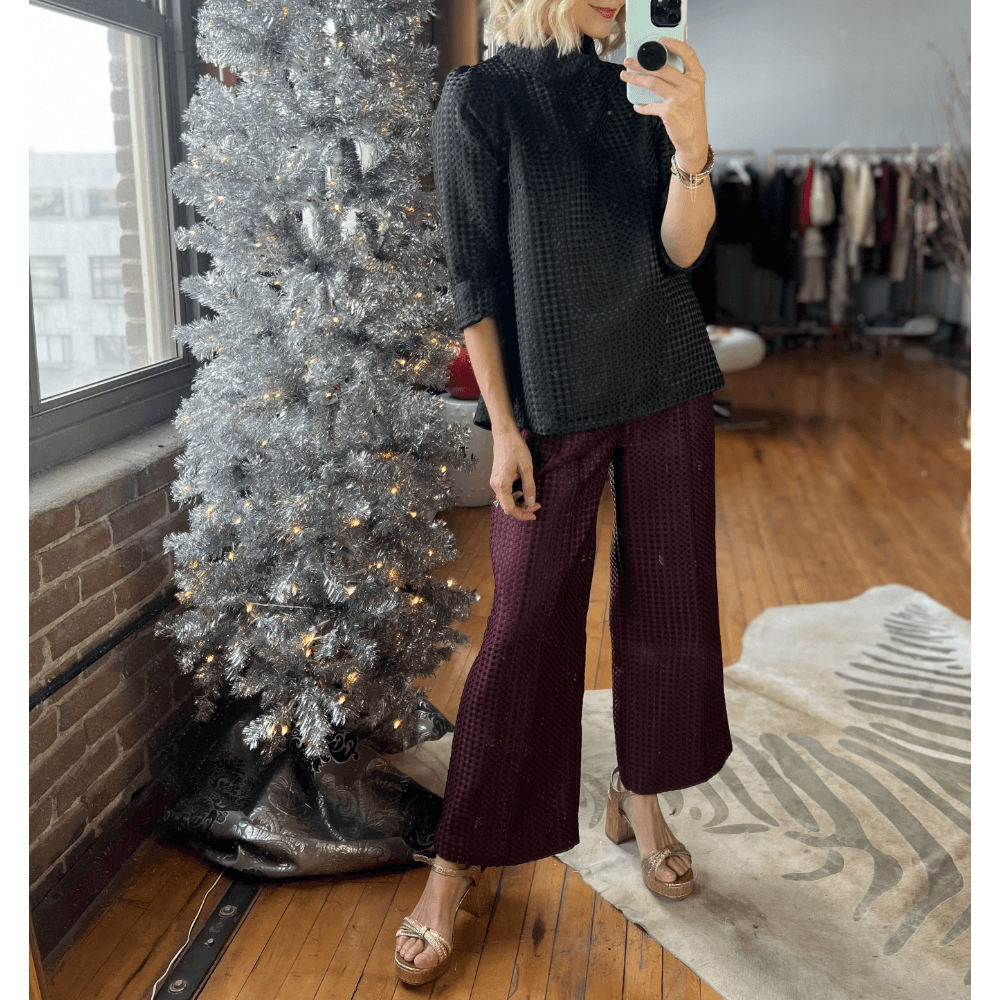 Styles for Days
The Long Sleeve Mod Top paired with our matching Party Skirt and Lurex Platform Heel makes a sleek, classic party-ready look.
Flip the Mod Top around and treat it as a button up for a completely different silhouette paired with its matching Party Skirt.
Mix and match the embroidered dot textile to create a myriad of looks. When your occasion calls for a trouser, pair the Mod Top back to this burgundy option.