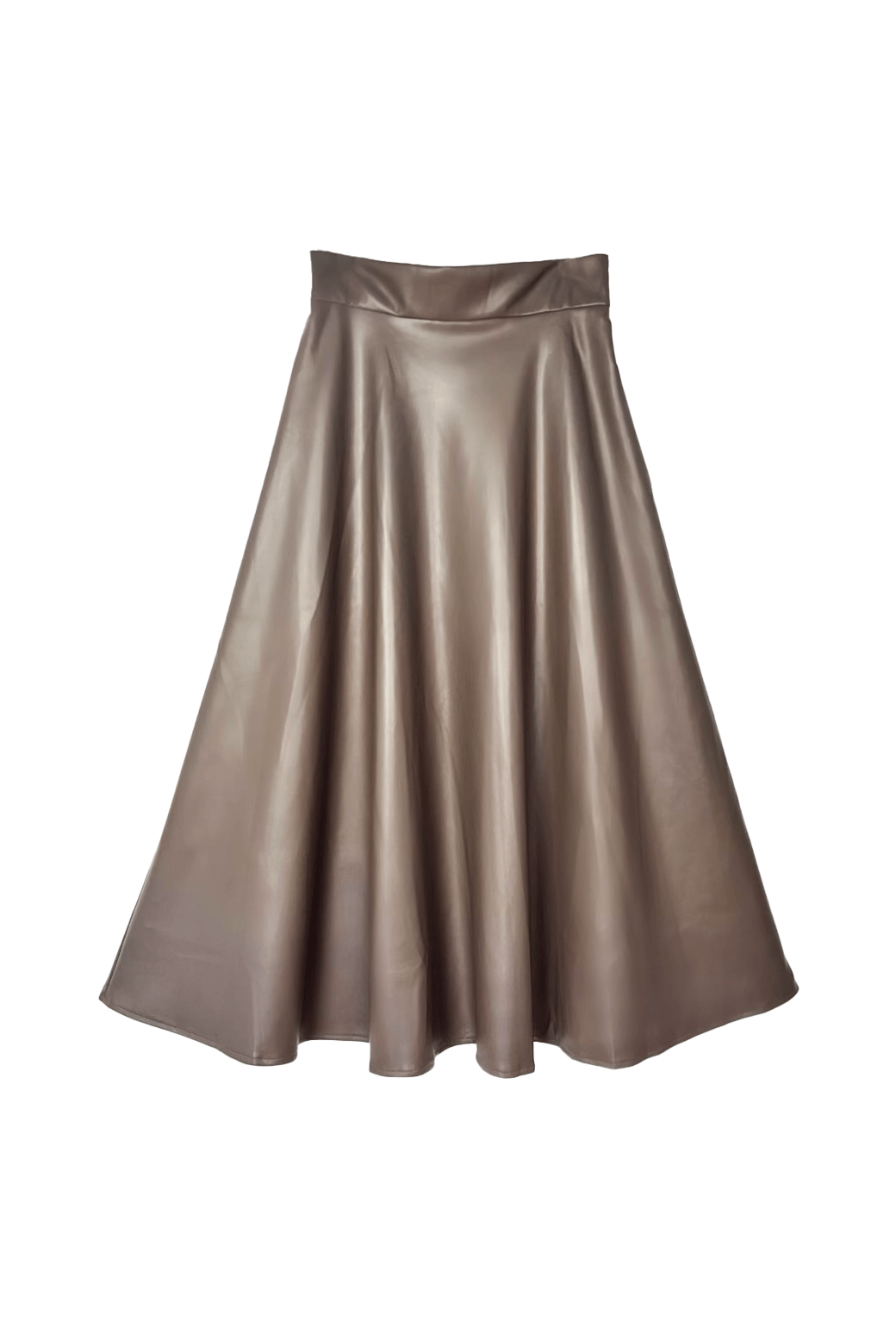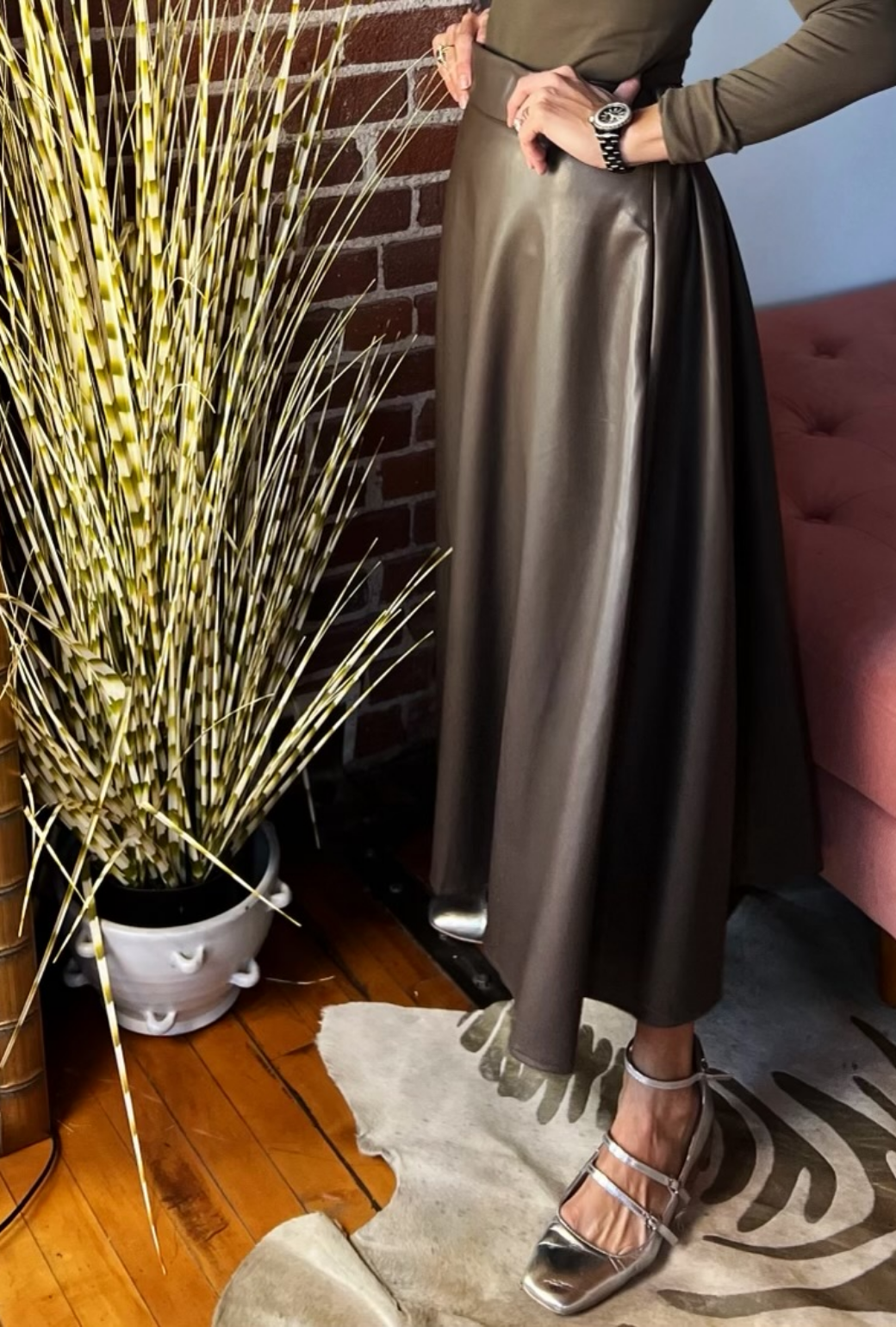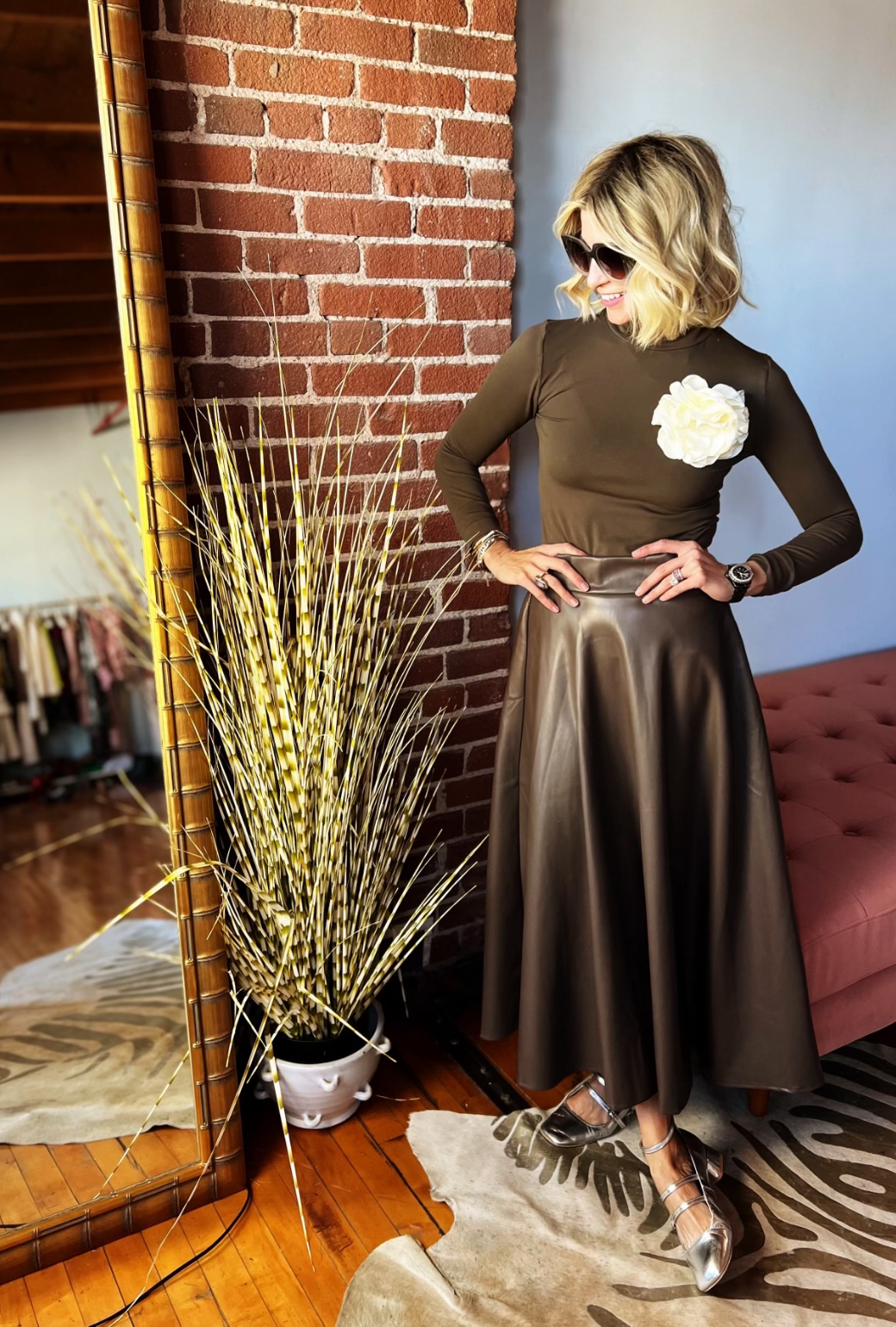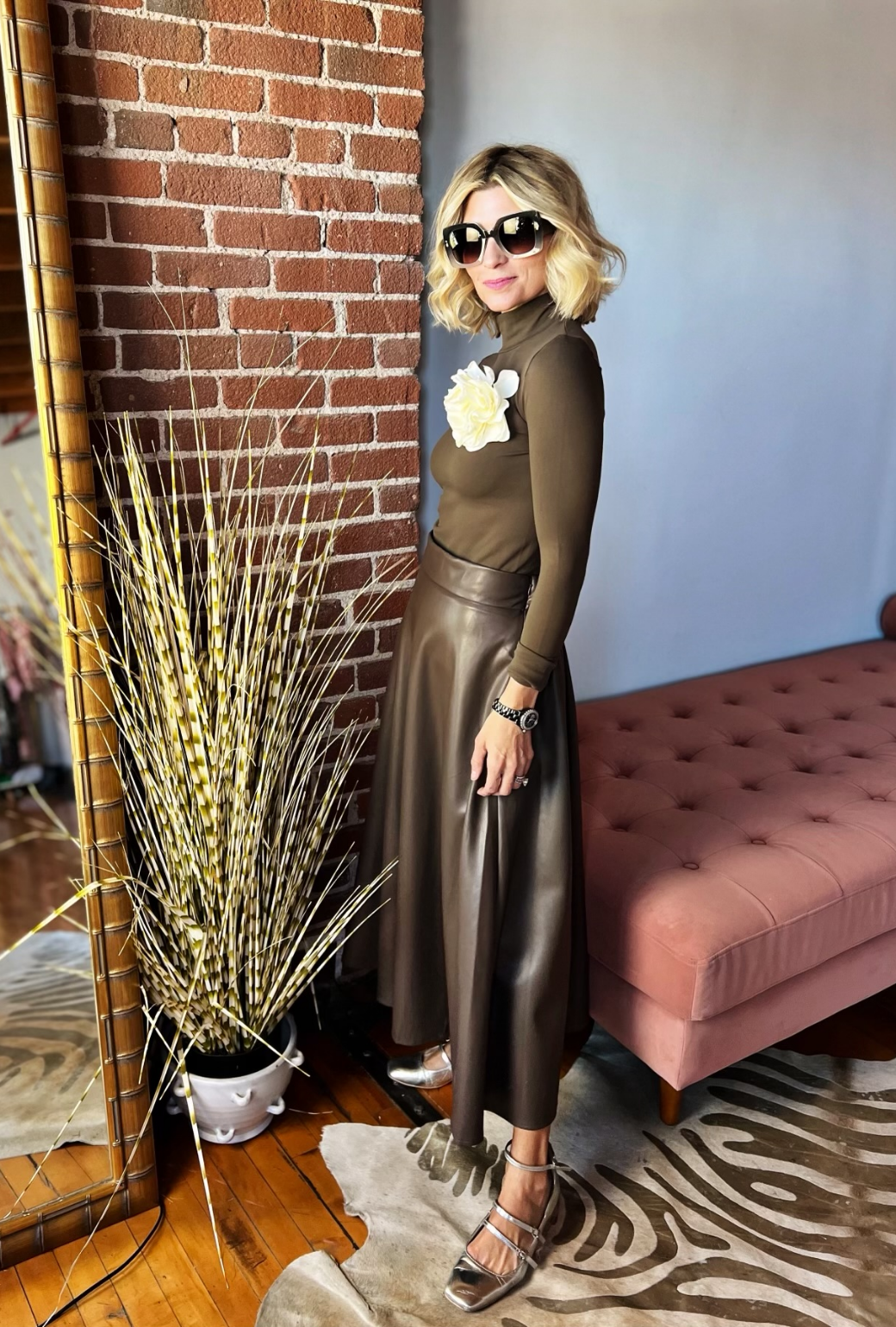 Vegan Leather Circle Skirt
$158
A leather skirt is a chic addition to any wardrobe and this maxi length, vegan option in a rich mocha hue is no exception. We especially love the flowy silhouette of her circle skirt design and with an elastic waist in the back, she offers a forgiving fit. Pair her with the similarly colored turtleneck for an elegant monochromatic look or add a cozy sweater and booties for a casual, but polished ensemble.
Note: No pockets, lined to the knee.
Vegan Leather Circle Skirt
$158
Vegan Leather Circle Skirt
Why We Love It
Elastic Waist
Fully Lined
Washable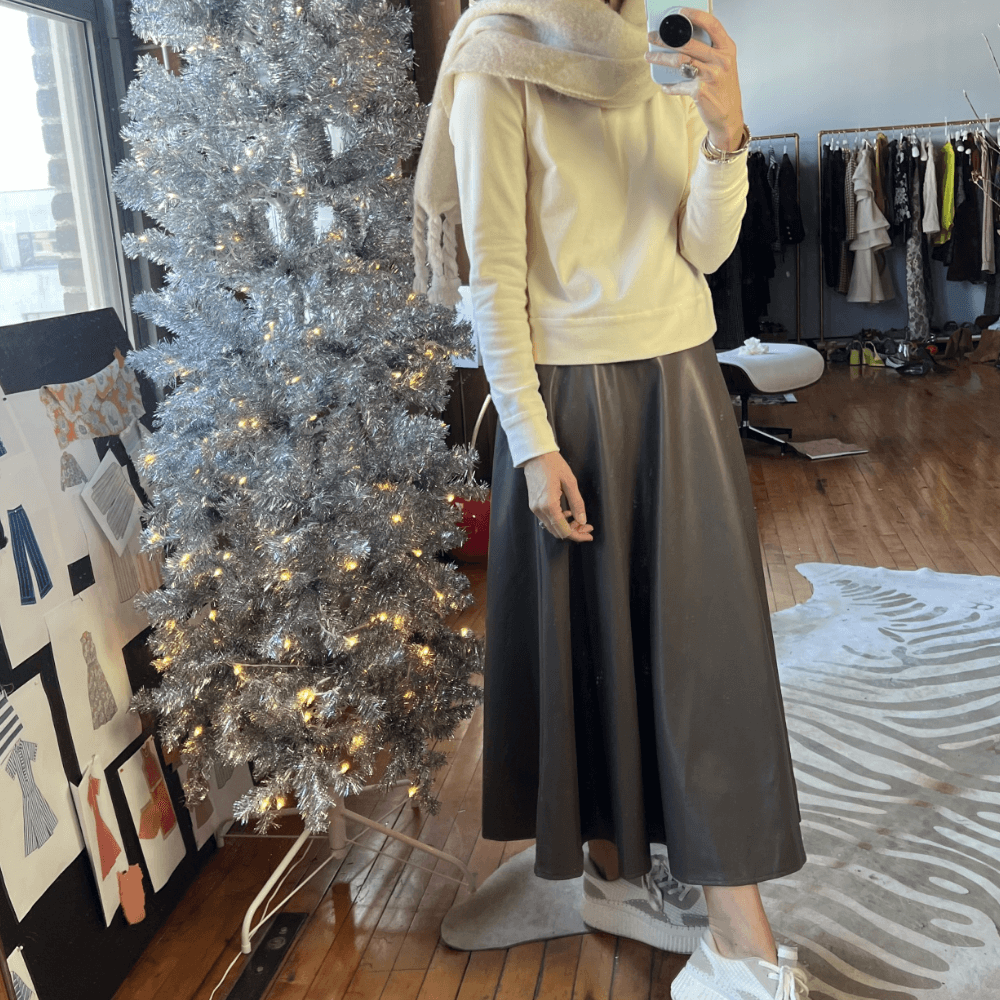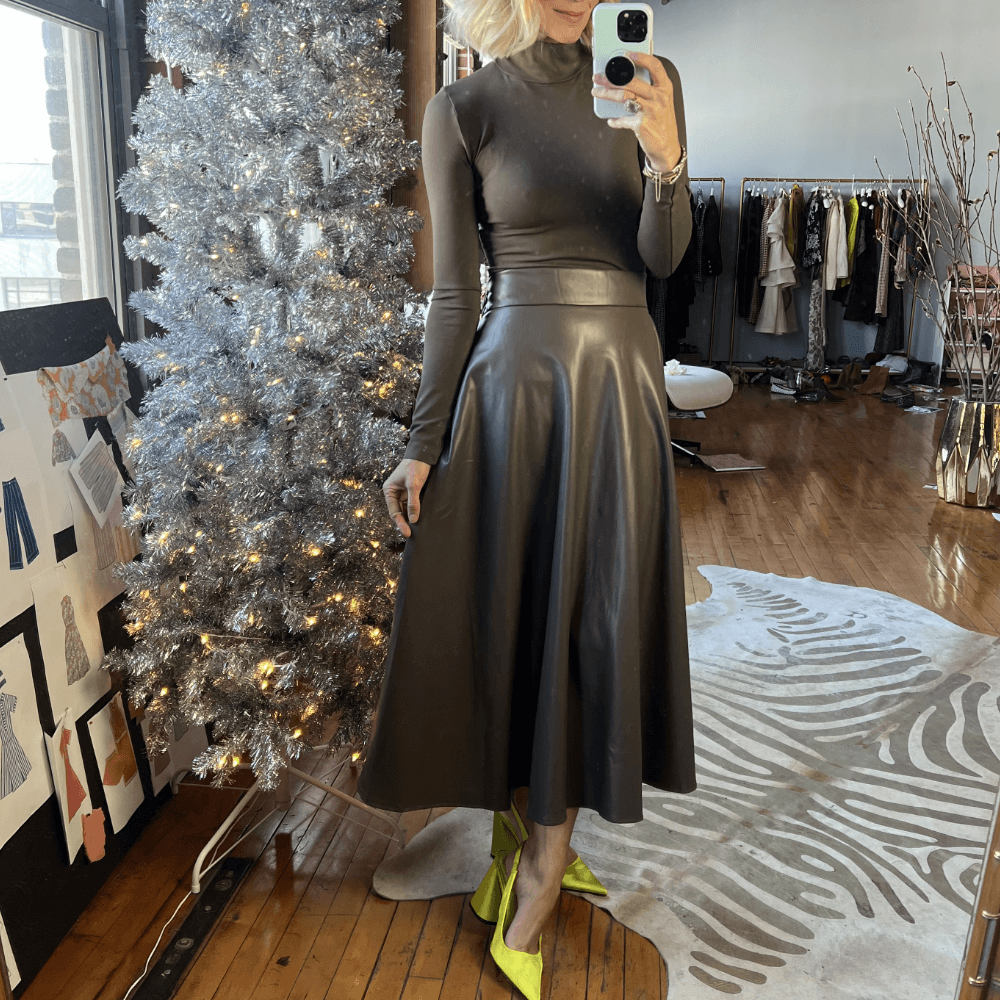 Styles for Days
The Vegan Leather Skirt can easily be dressed down for a daytime look by adding sneakers and a casual turtleneck.
Pair the Circle Skirt with our Ivory Fringe top and boots for a neutral color palette. This look is perfect when topped with a statement belt.
The Vegan Leather Skirt paired back to our chocolate turtleneck is monochromatic perfection. Sleek and chic - and a perfect look to add on a a statement shoe.