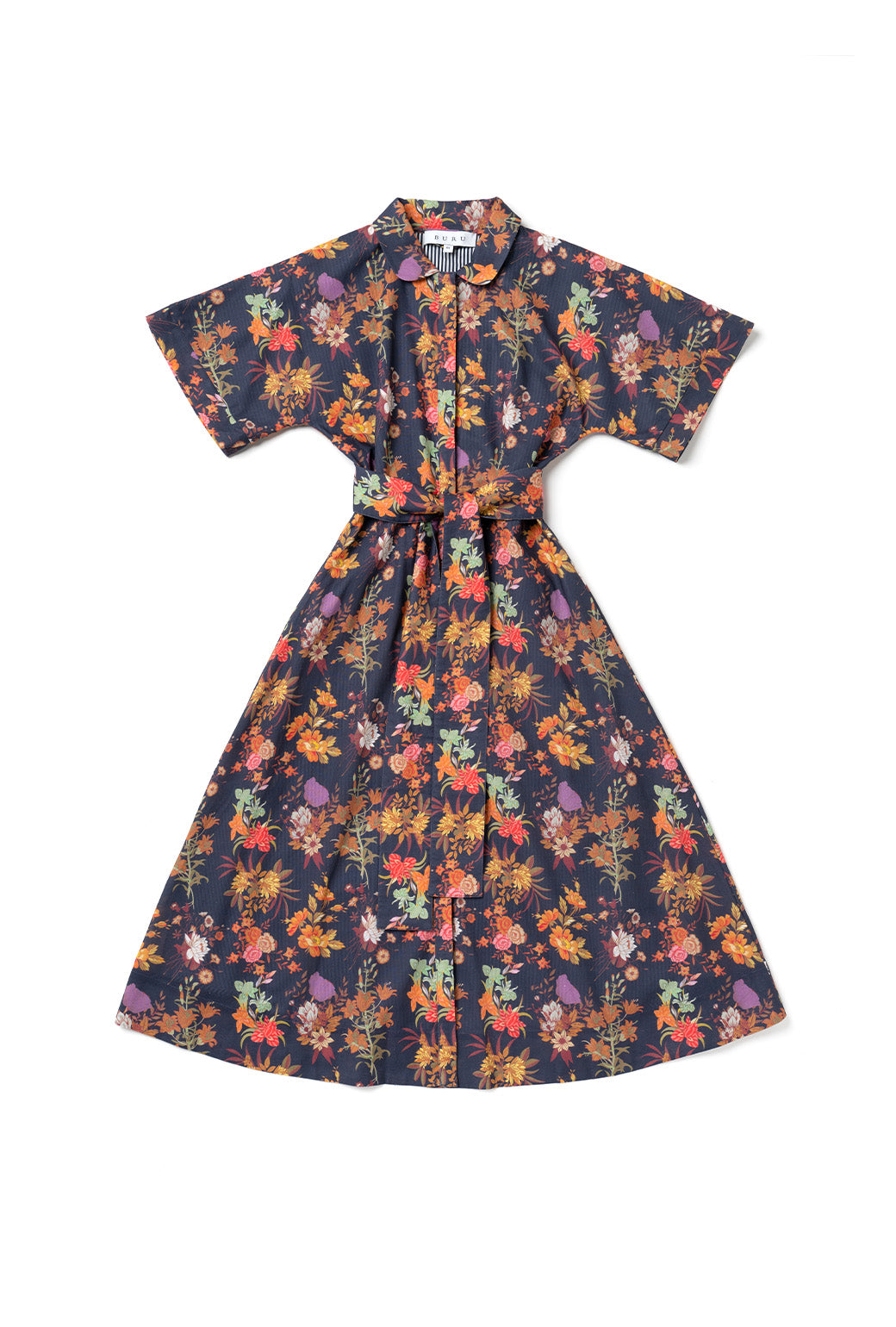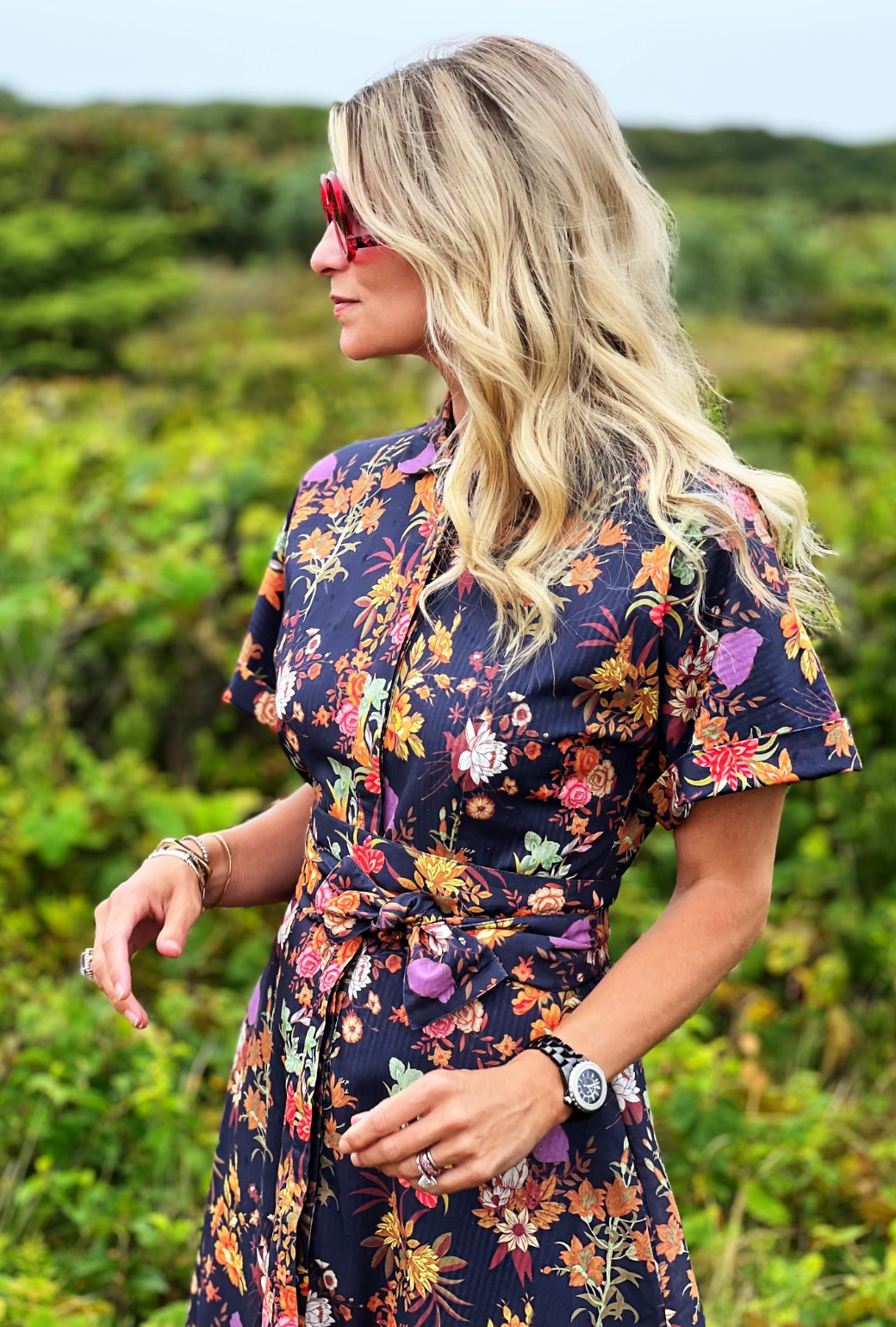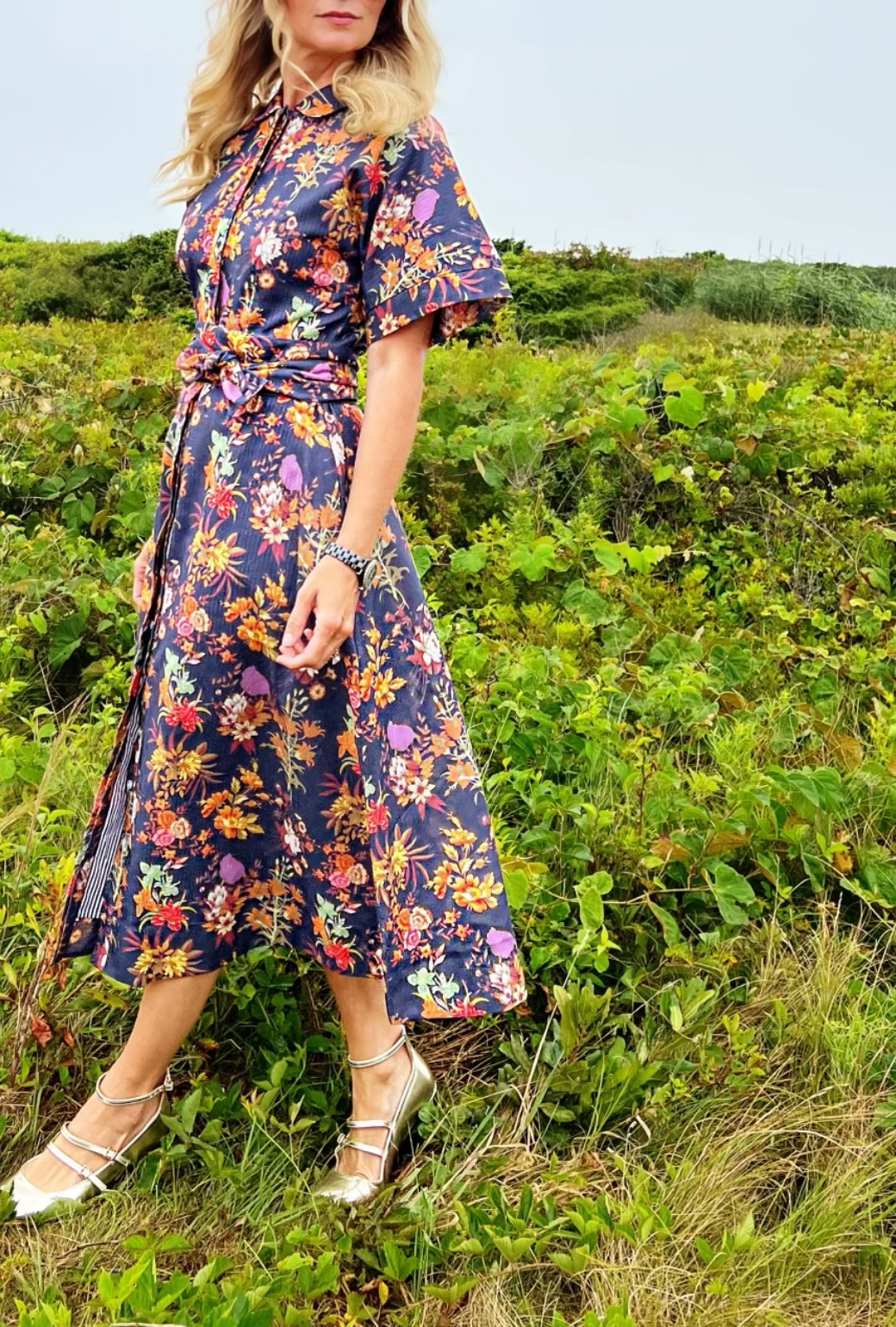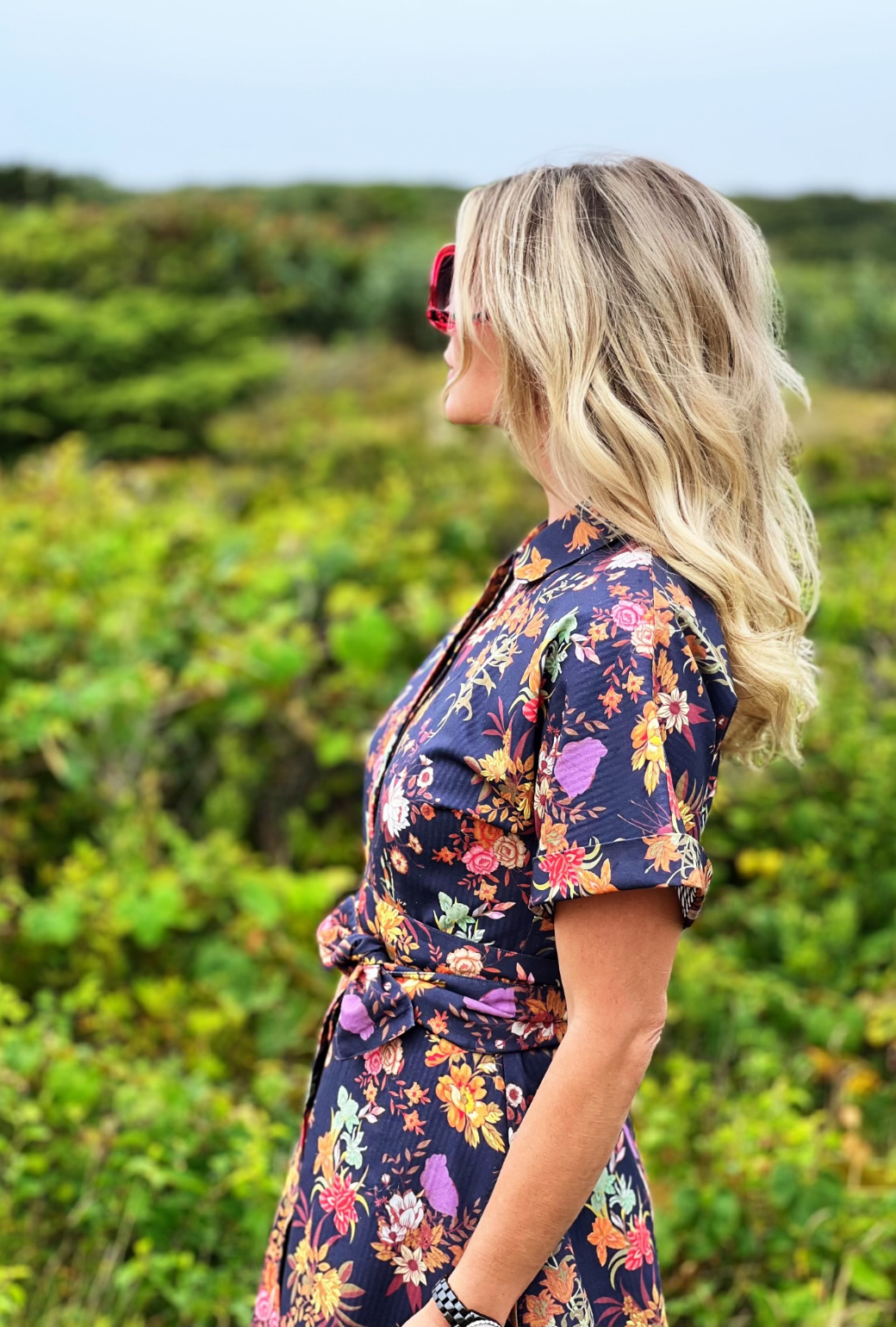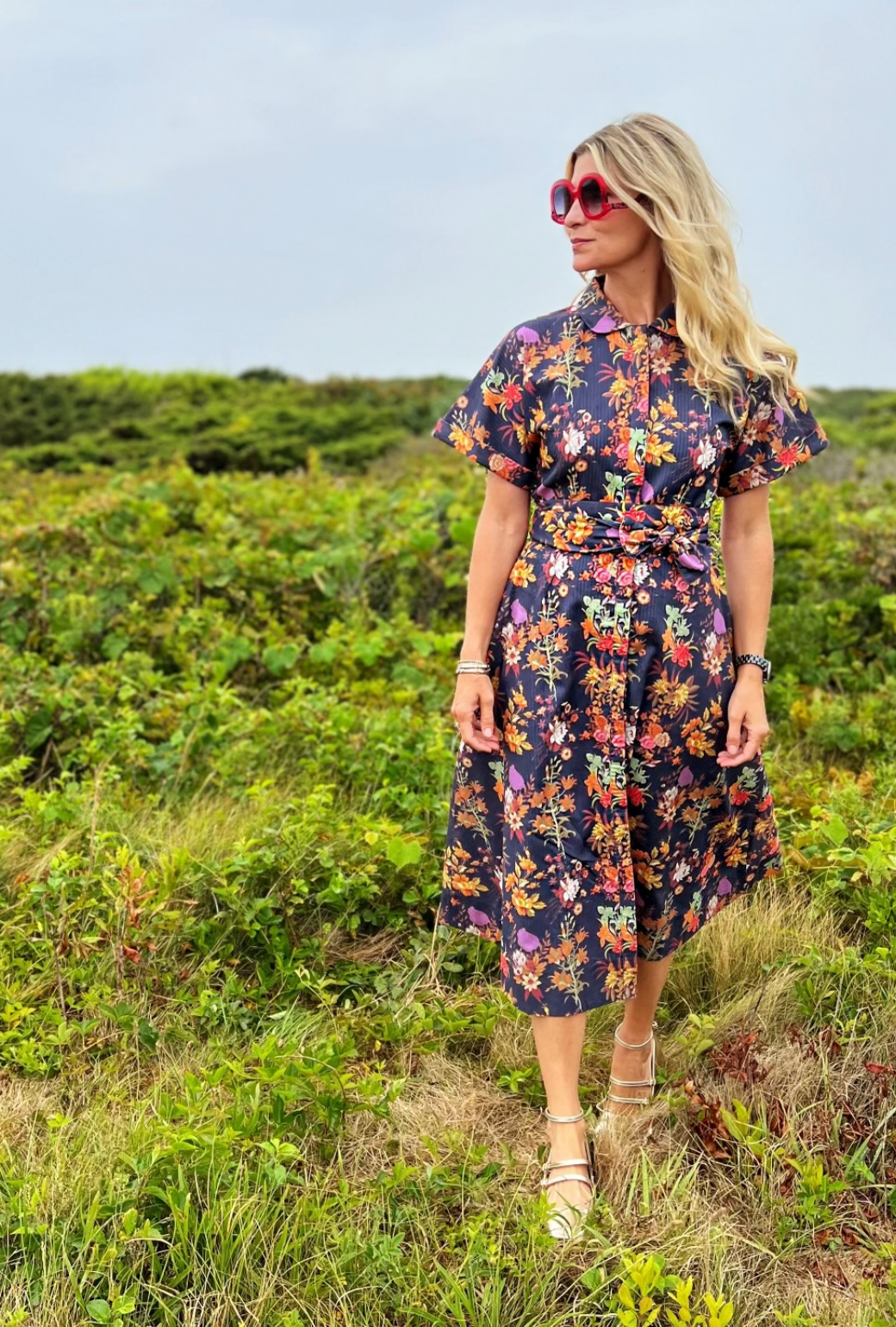 Donna Day Gown
$218
A truly timeless silhouette, our navy floral Donna Day Gown is also completely seasonless. This flattering shape with dropped shoulders for an easy fit is a dress that can take you from a PTO meeting to date night. Basically, she's a multi-tasker... just like you! Fully lined with pockets. 
This style uses the Day Gown silhouette.
Learn more in our Fit Library.
Why We Love It
Pockets!
Includes Self Belt
Washable
Functional Buttons
Fully Lined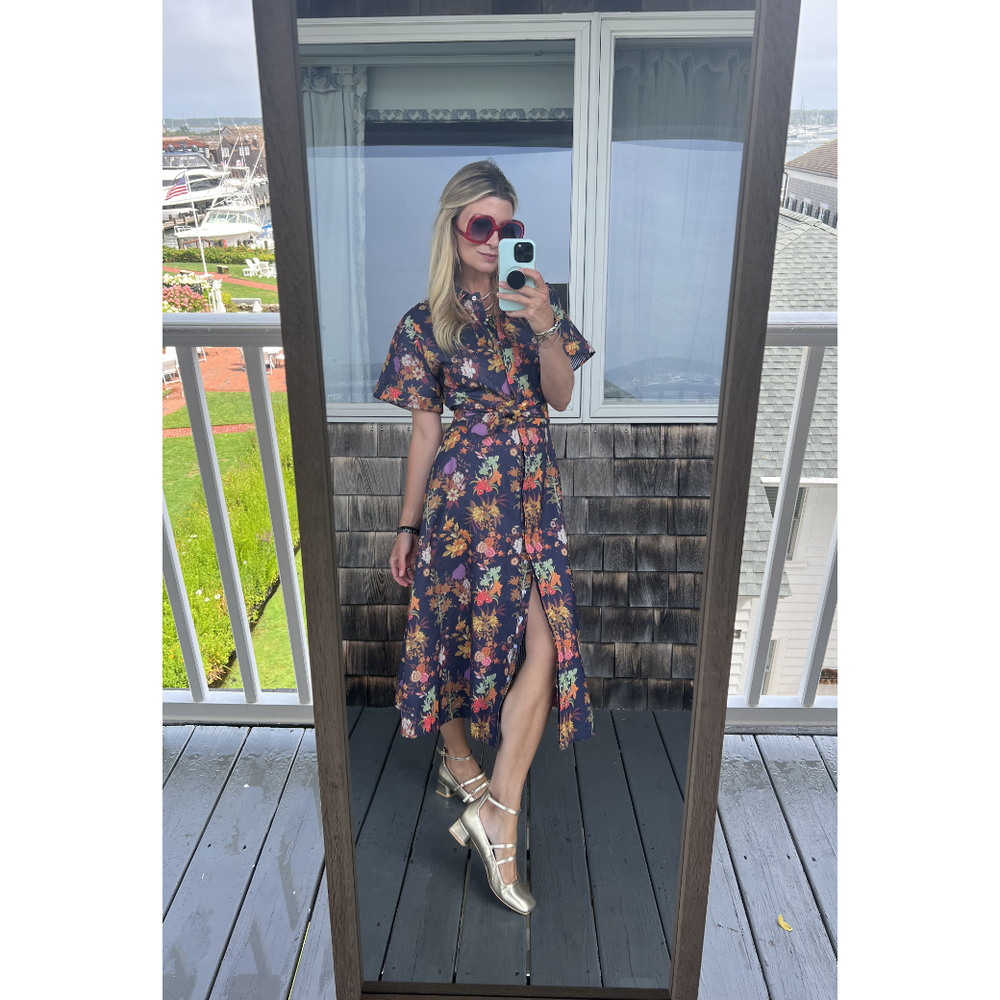 Styles for Days
Sneakers with a day gown? 100% yes. Toss on your favorite kicks, add a fun neutral belt and hit the streets.
Unbutton the last several buttons to show a little bit of leg on date night.