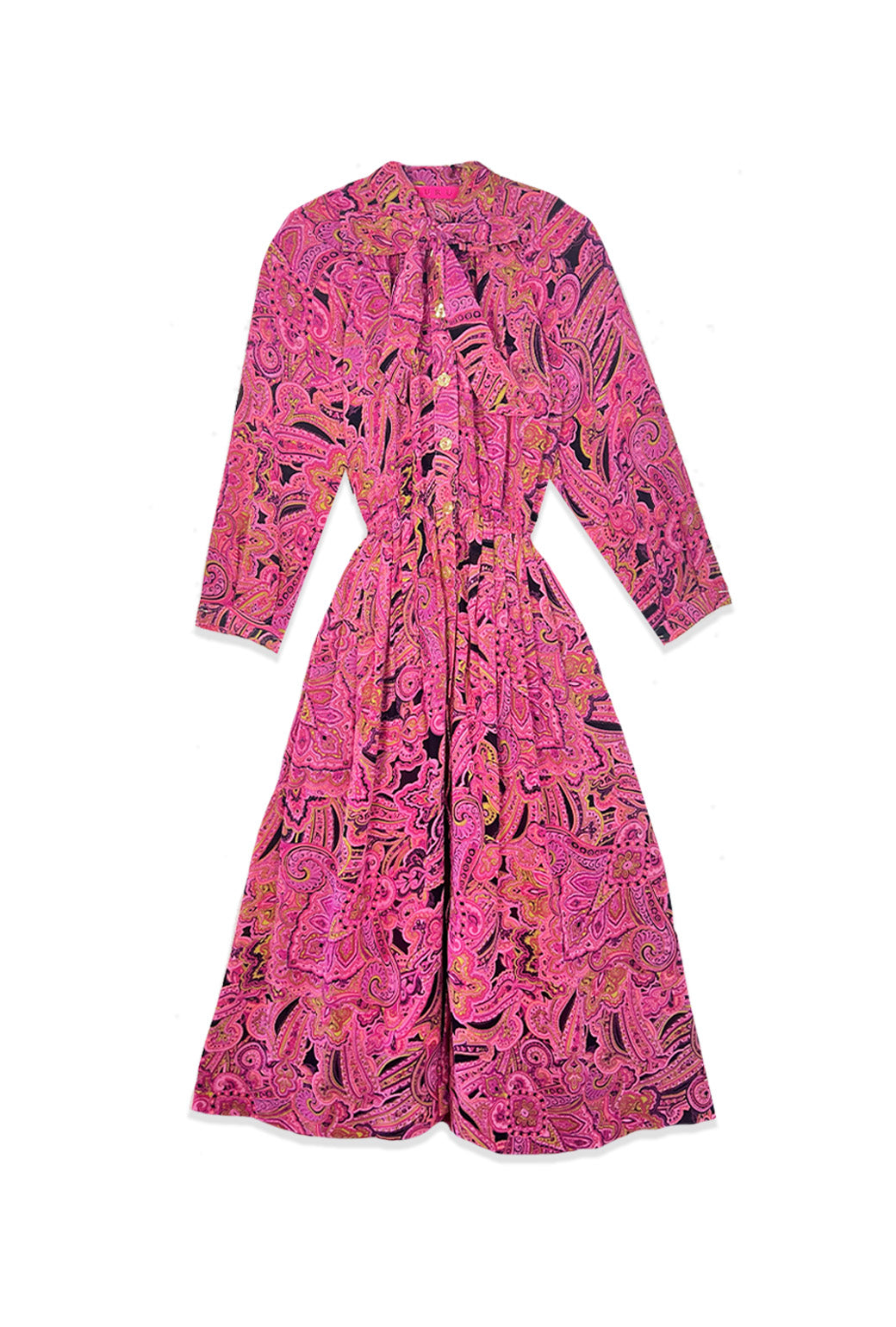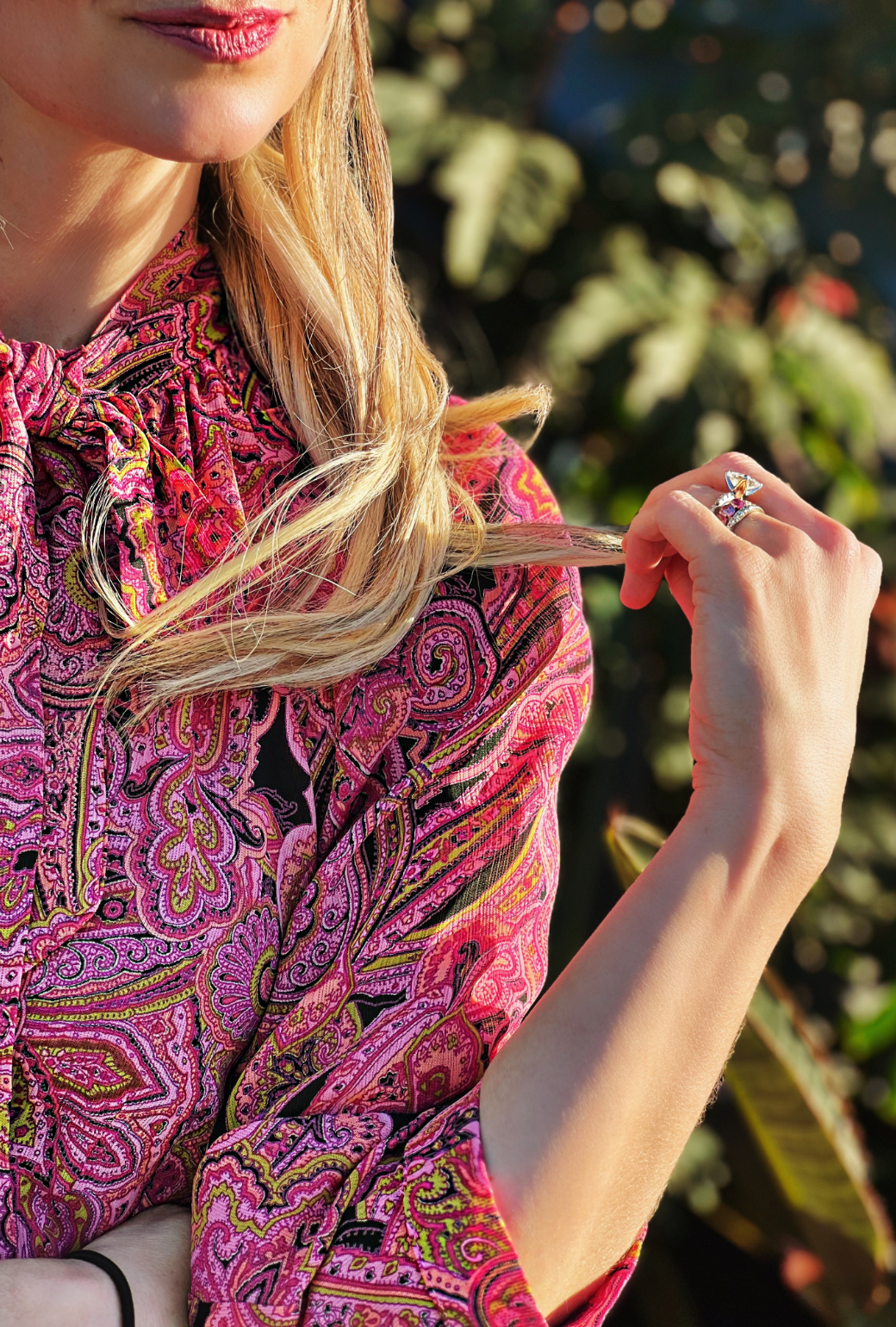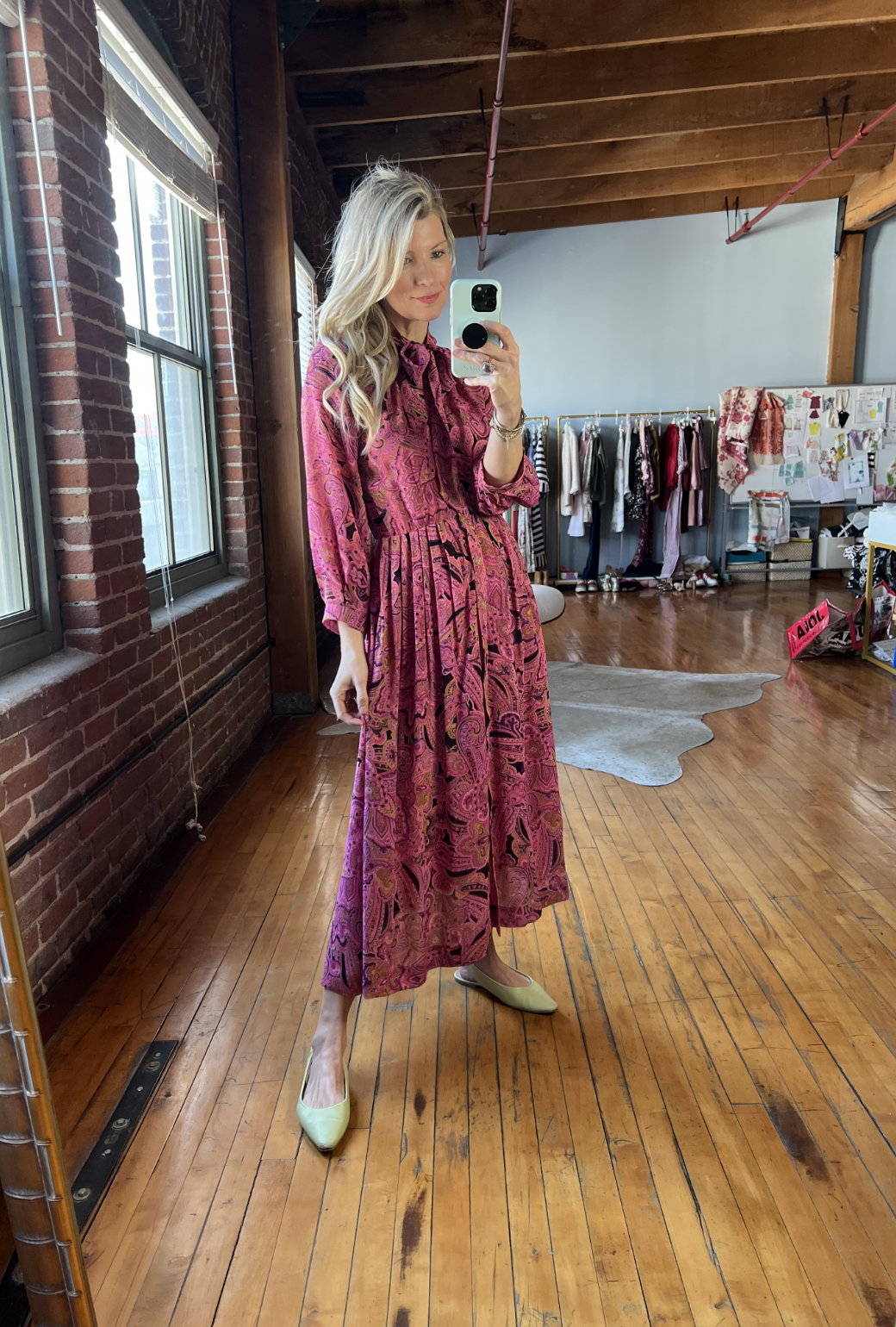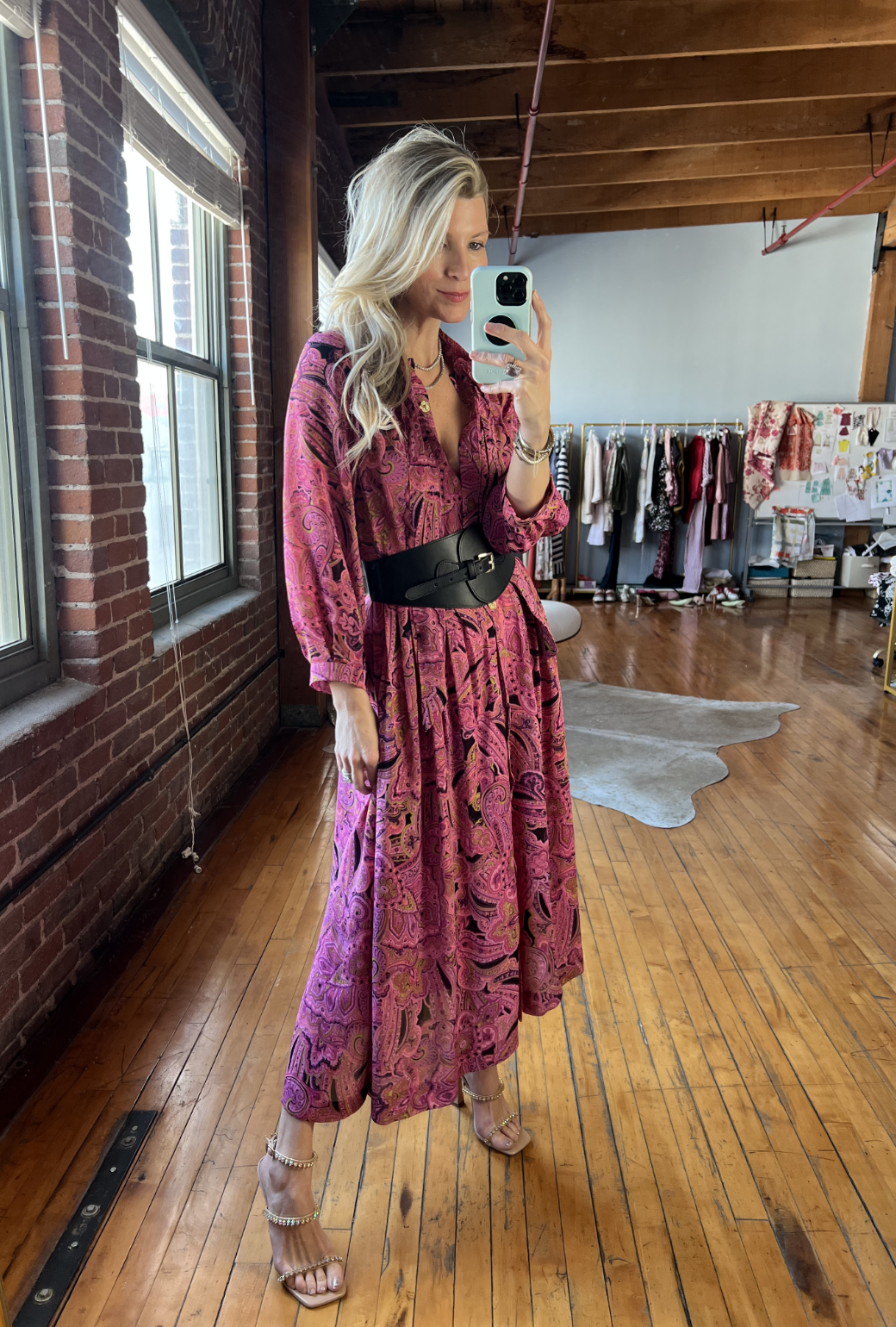 9 to 5 Shirdress
$298
A fresh take on our classic, placket front shirtdress—this "feel good" silhouette mixes things up with a ladylike necktie (that can be worn loose and free or all tied up in a beautiful bow). It's billowy sleeves and elastic waist offer an easy fit. You'll love the drape of this pink paisley chiffon. And if you've been on the hunt for a 9 to 5 dress—congrats! You found her.
Responsibly made in our own Los Angeles Arts District Factory. Ready to ship.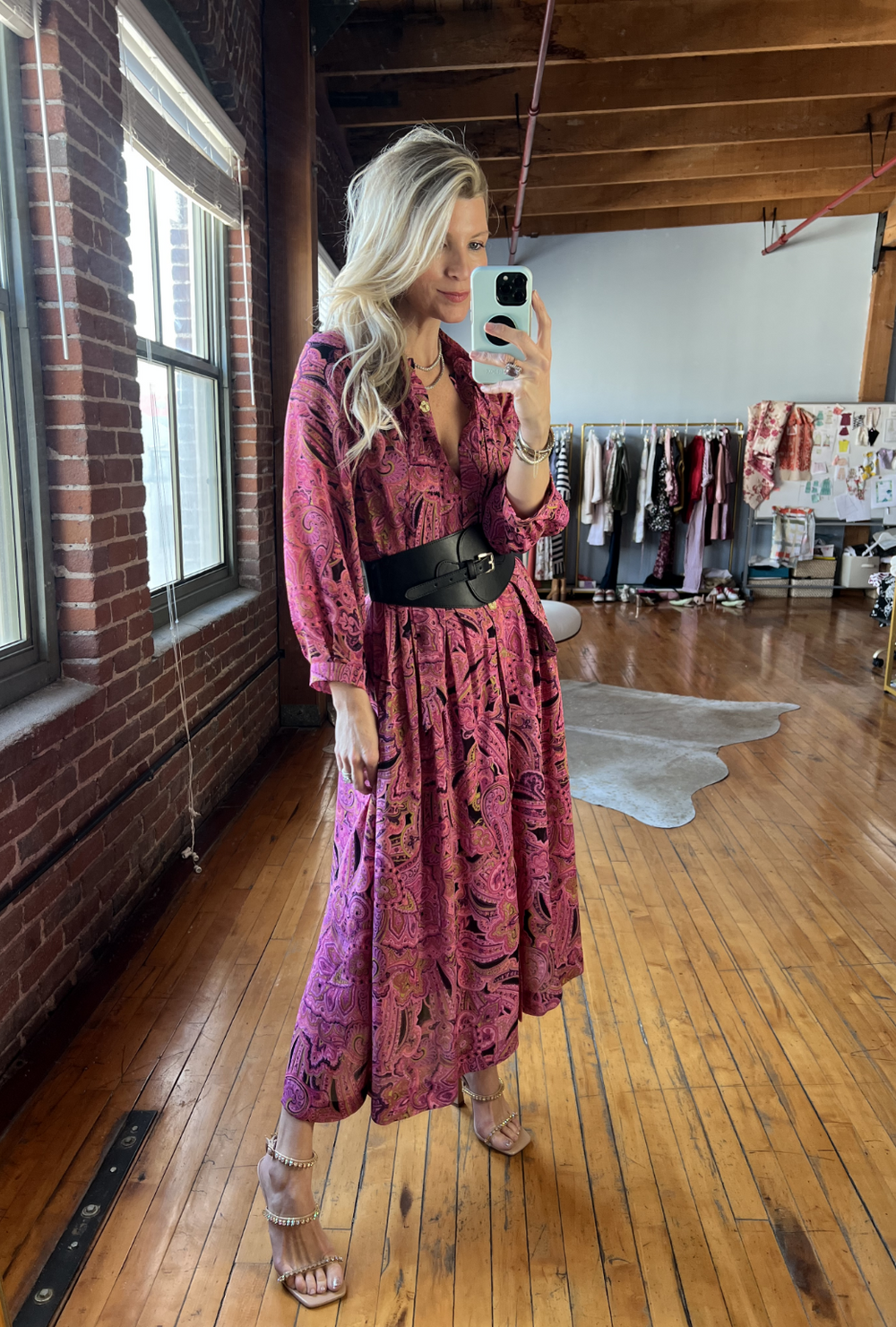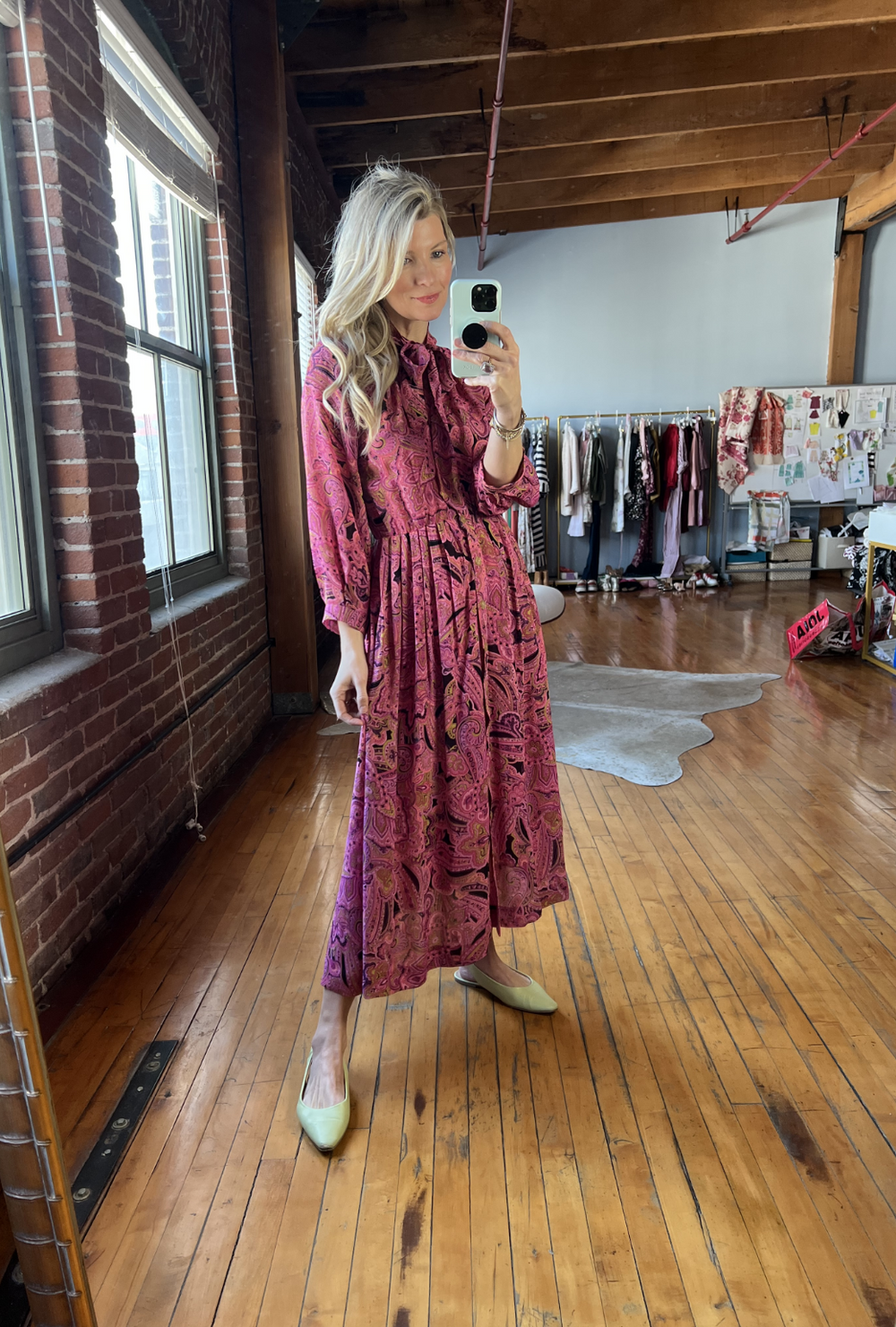 Styles for Days
Define your waist with a wide, statement making saddle belt and keep the tie loose for a more bohemian feel.
Or tie her up into a ladylike bow with ballet flats for a feminine touch.