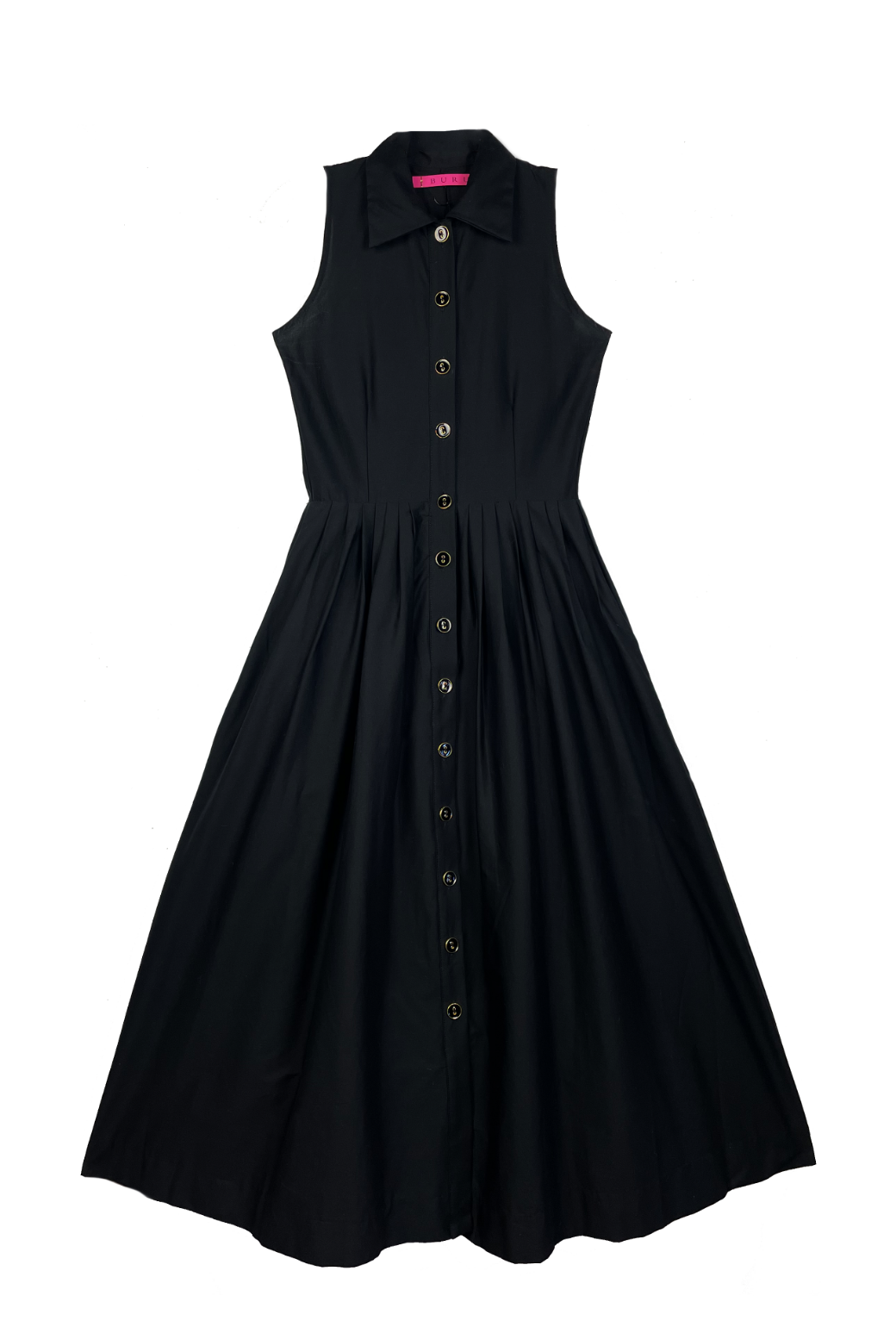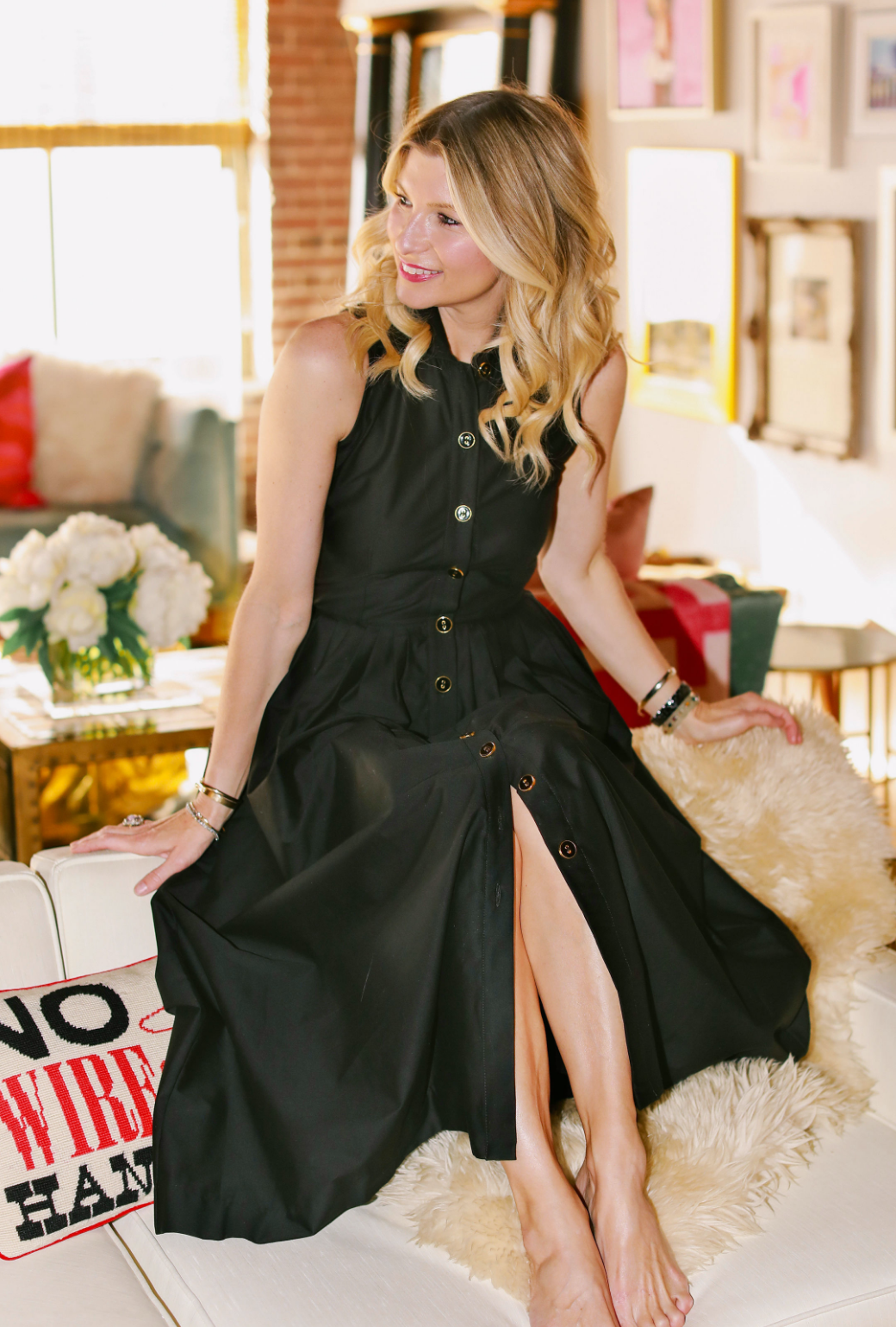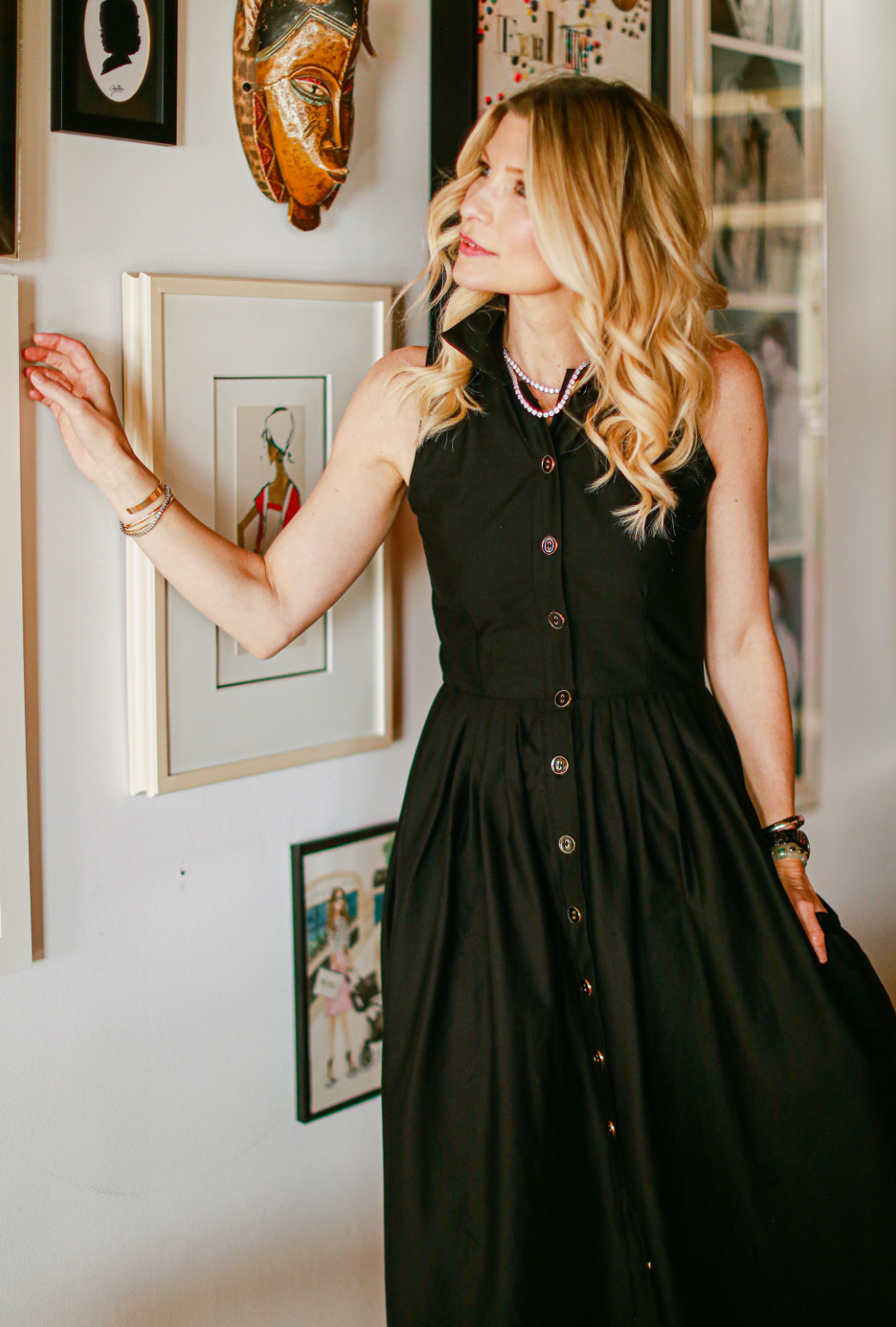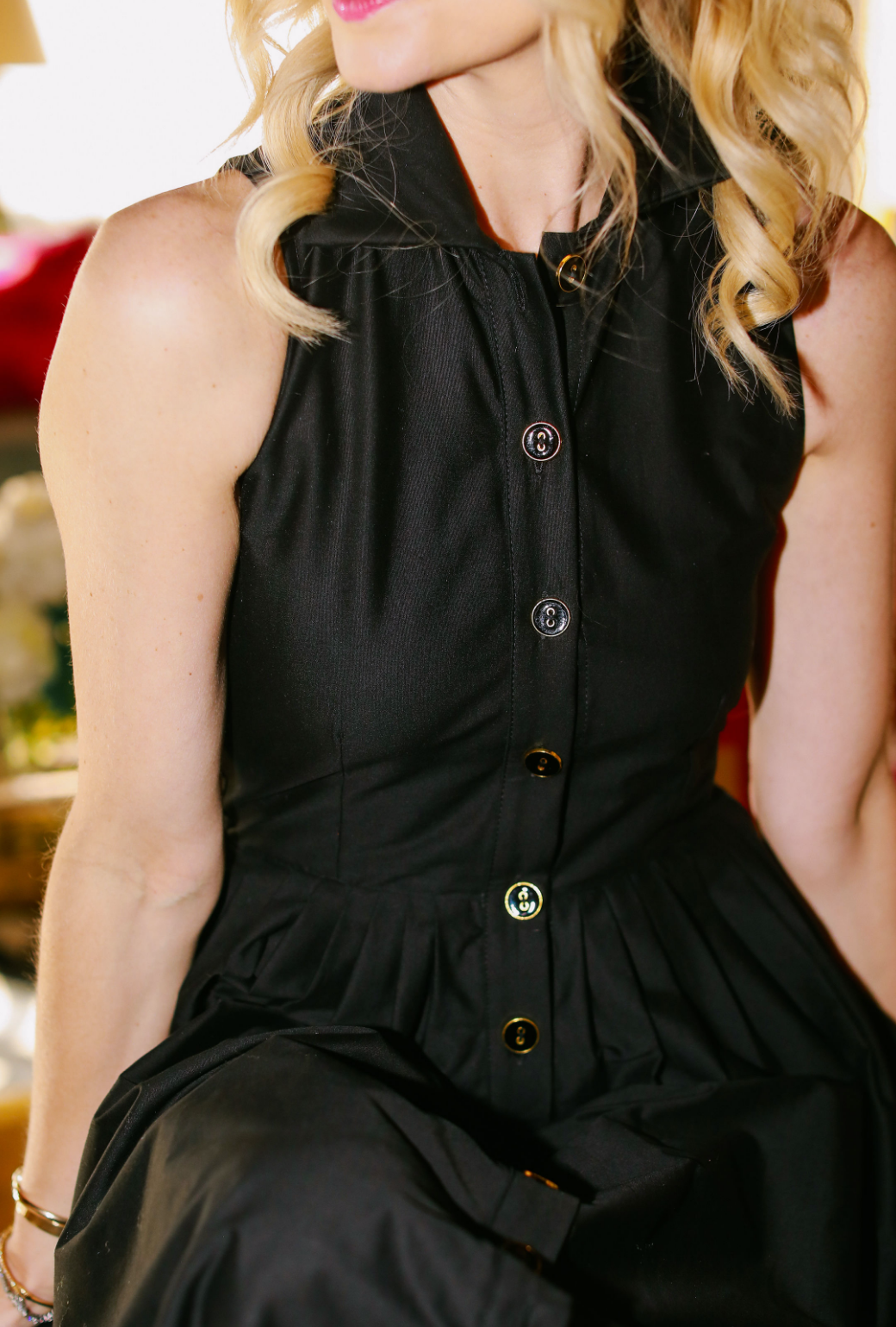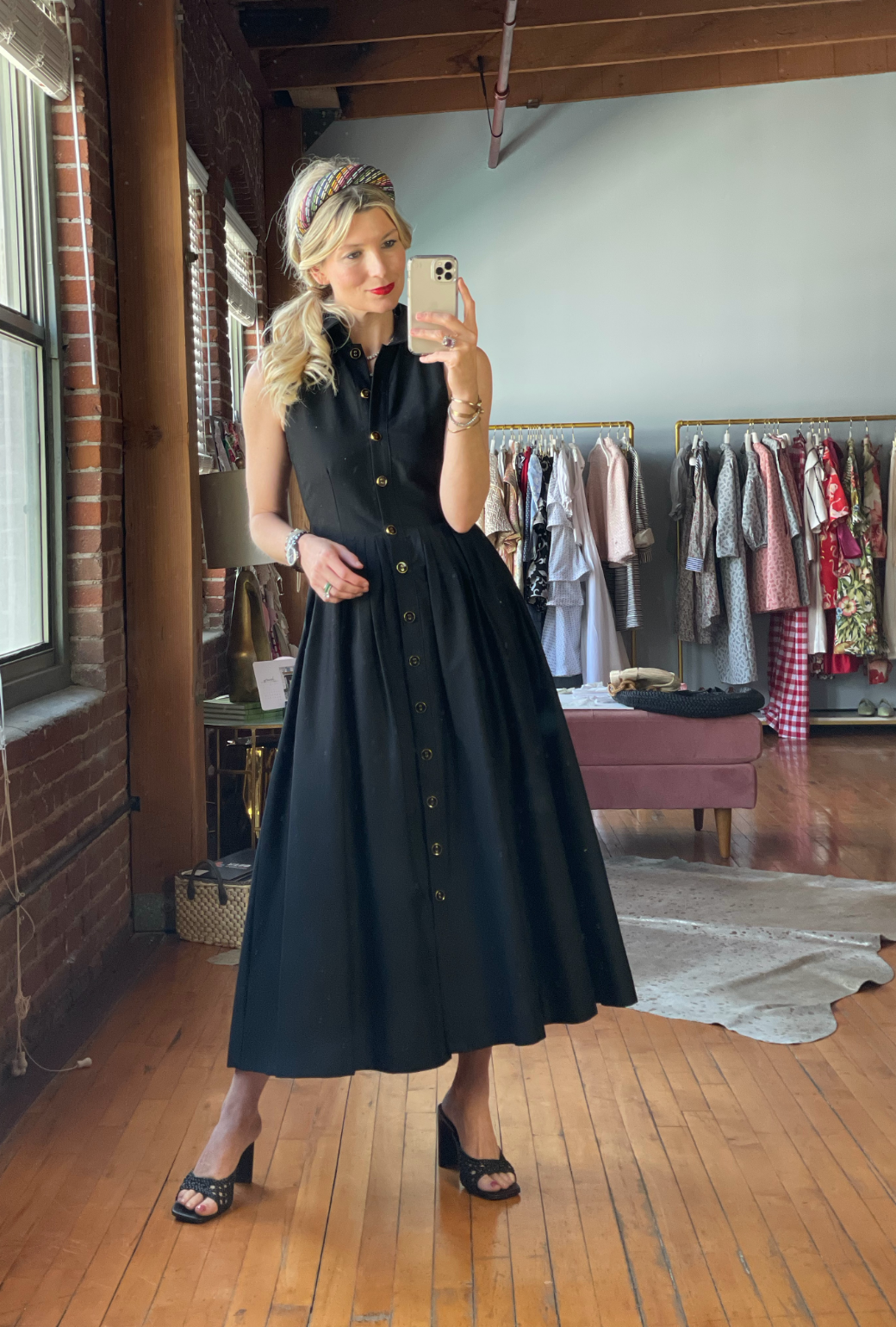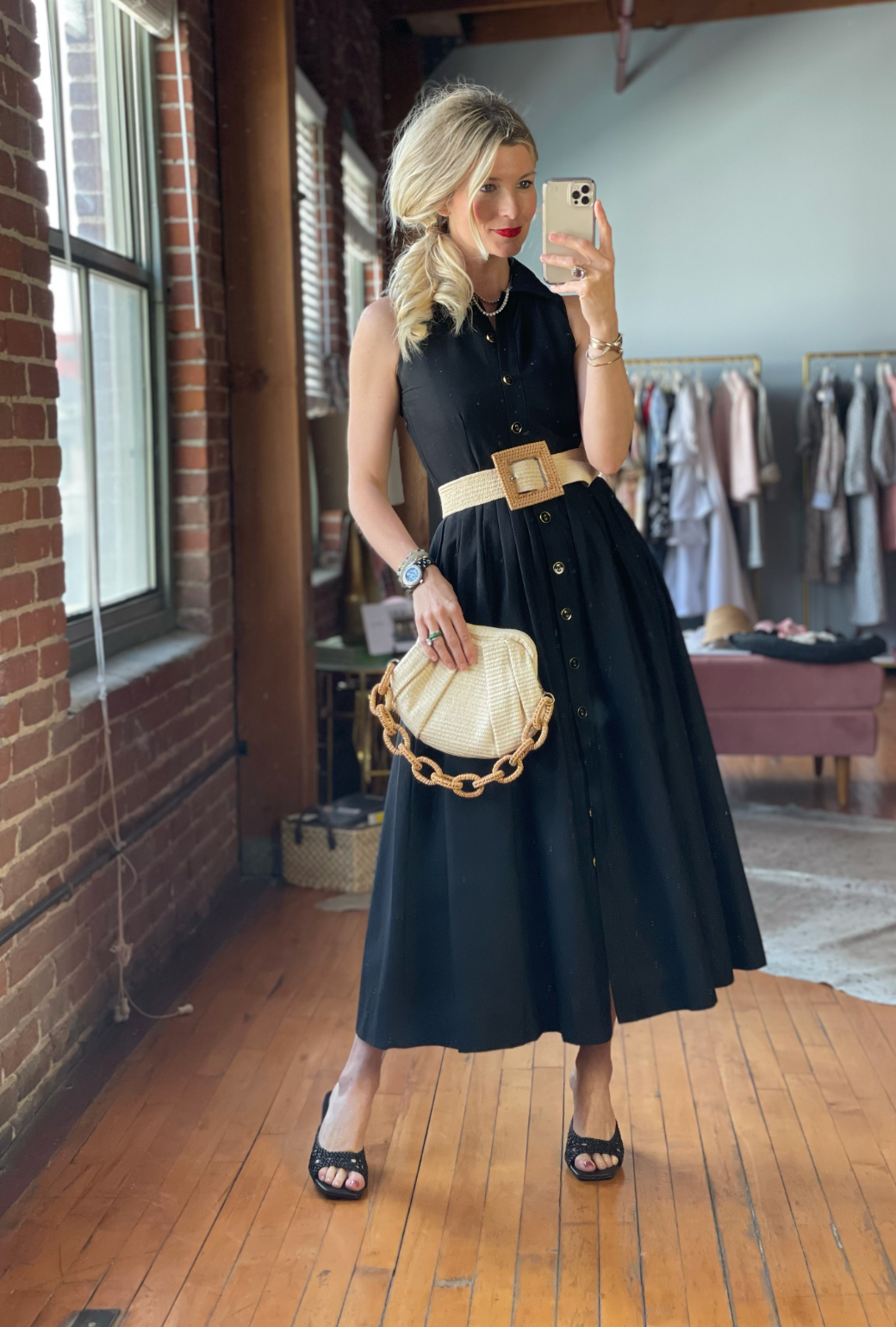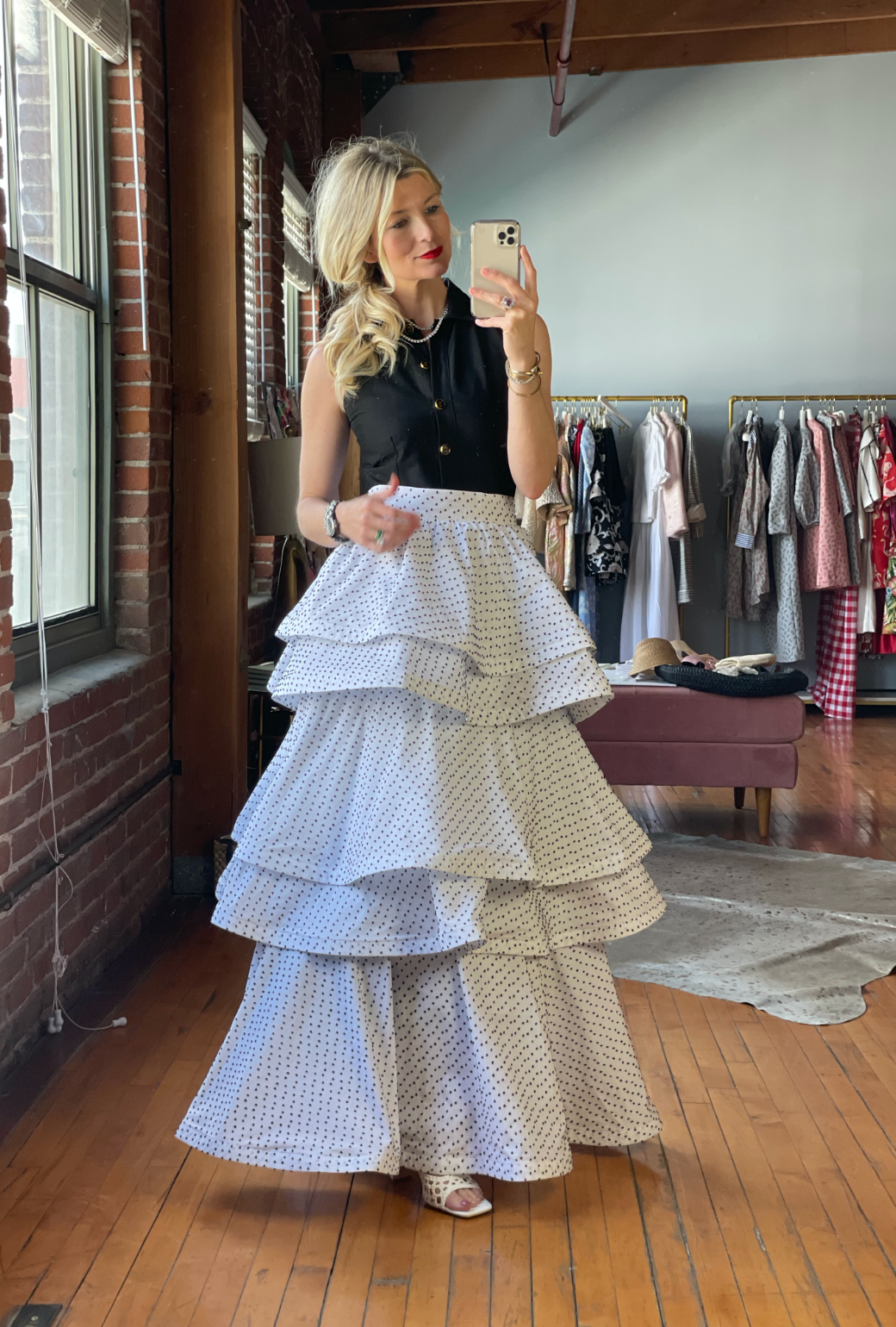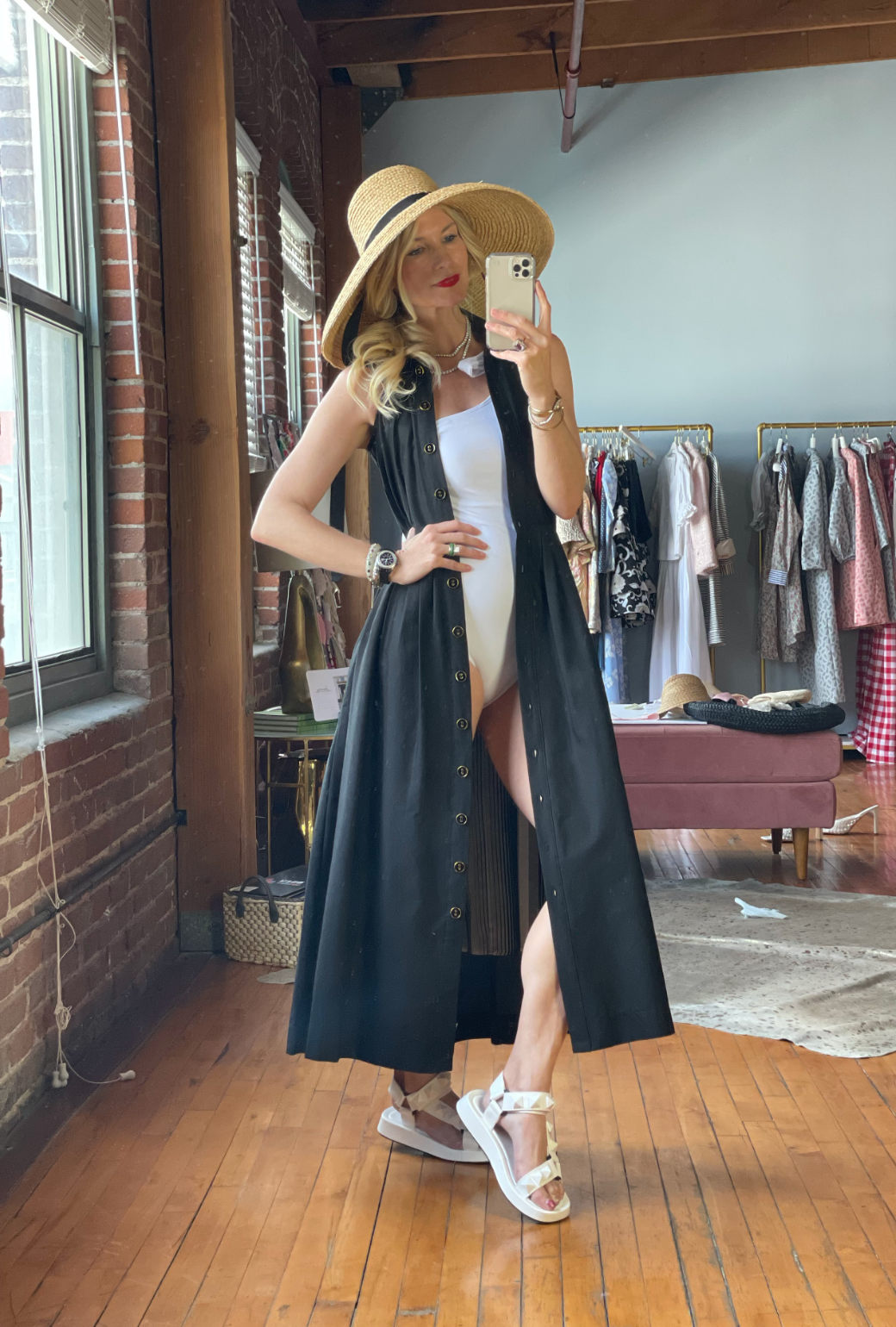 Sleeveless Shirtdress Midi
$328
A timeless wardrobe staple, our black poplin Sleeveless Shirtdress is a dress you can own forever.  Designed with a classic, tailored fit through the bust, with a pleated waistline and a beautiful box pleat in the back, our Shirtdresses offer oversized, deep pockets and elegant lined skirt.
Responsibly made in our Downtown Los Angeles factory using up cycled textiles.
Sleeveless Shirtdress Midi
$328
Sleeveless Shirtdress Midi
Why We Love It
Pockets!
Washable
Functional Buttons
Fully Lined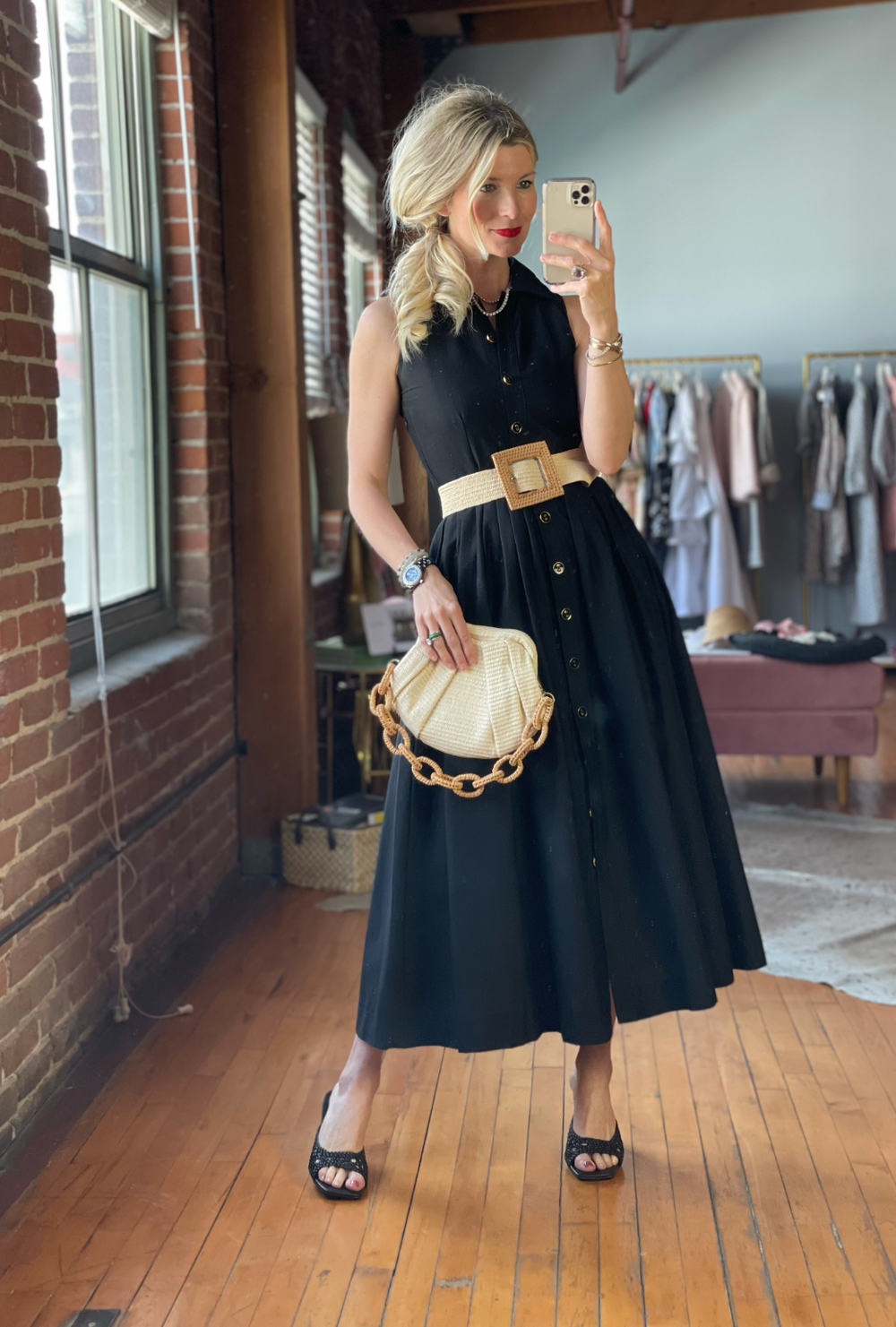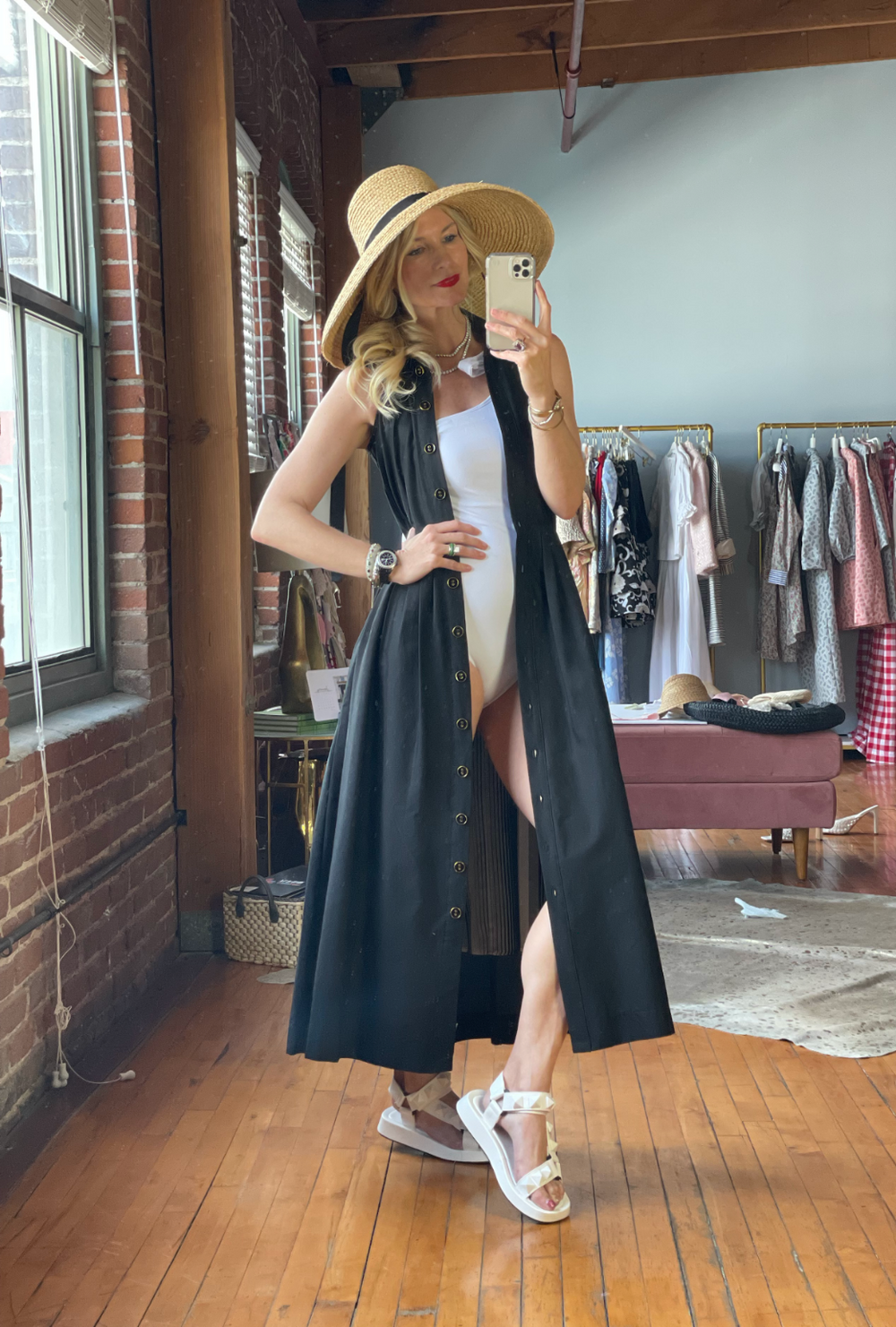 Styles for Days
Pop on a Teagan Skirt over this dress to create a timeless look that also completely revamps the style.
Unbutton the entire front and use this 100% cotton dress as a cover-up over your favorite maillot de bain. Sun hat optional.
She's truly timeless with a rattan belt, neutral shoes and a ladylike clutch.