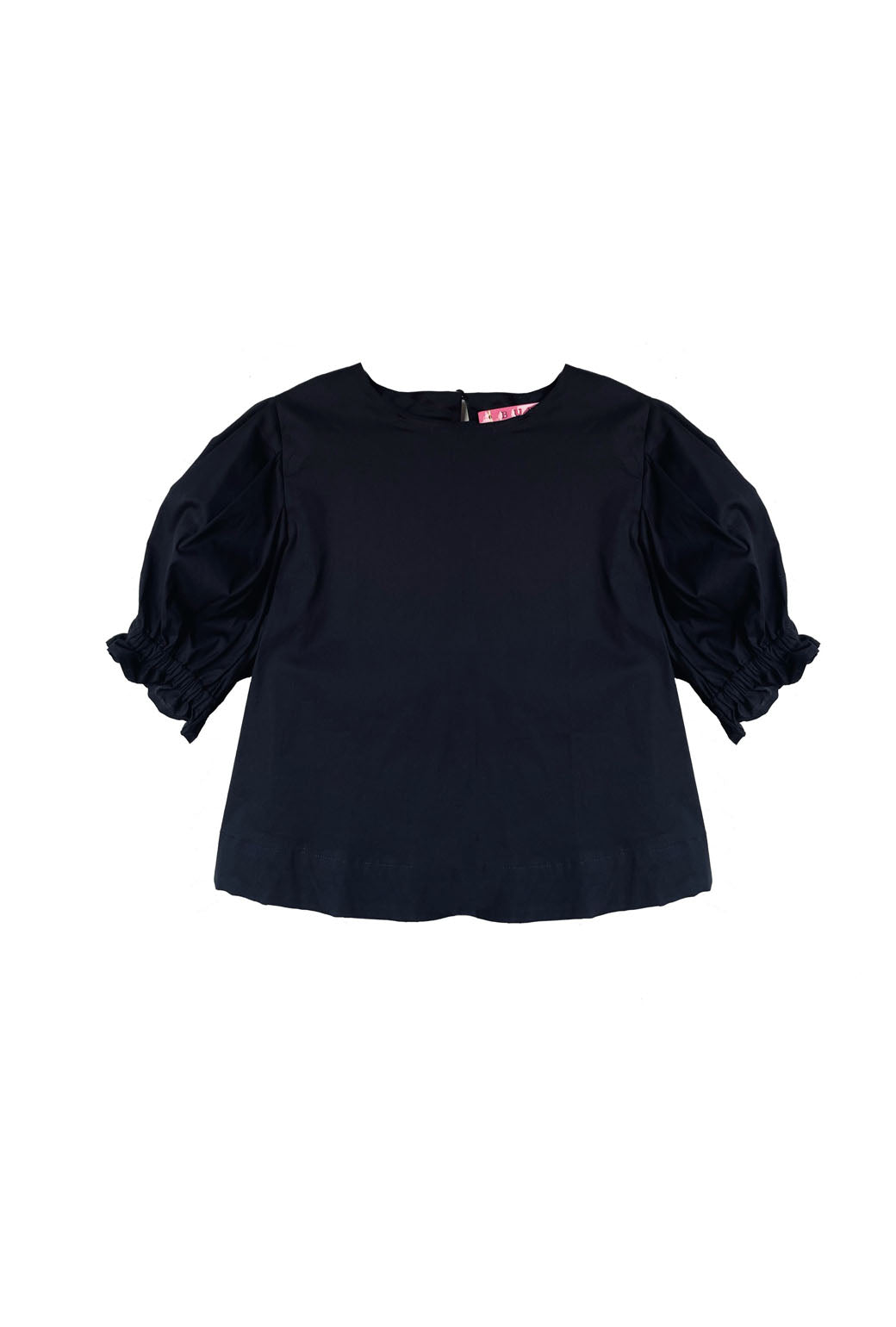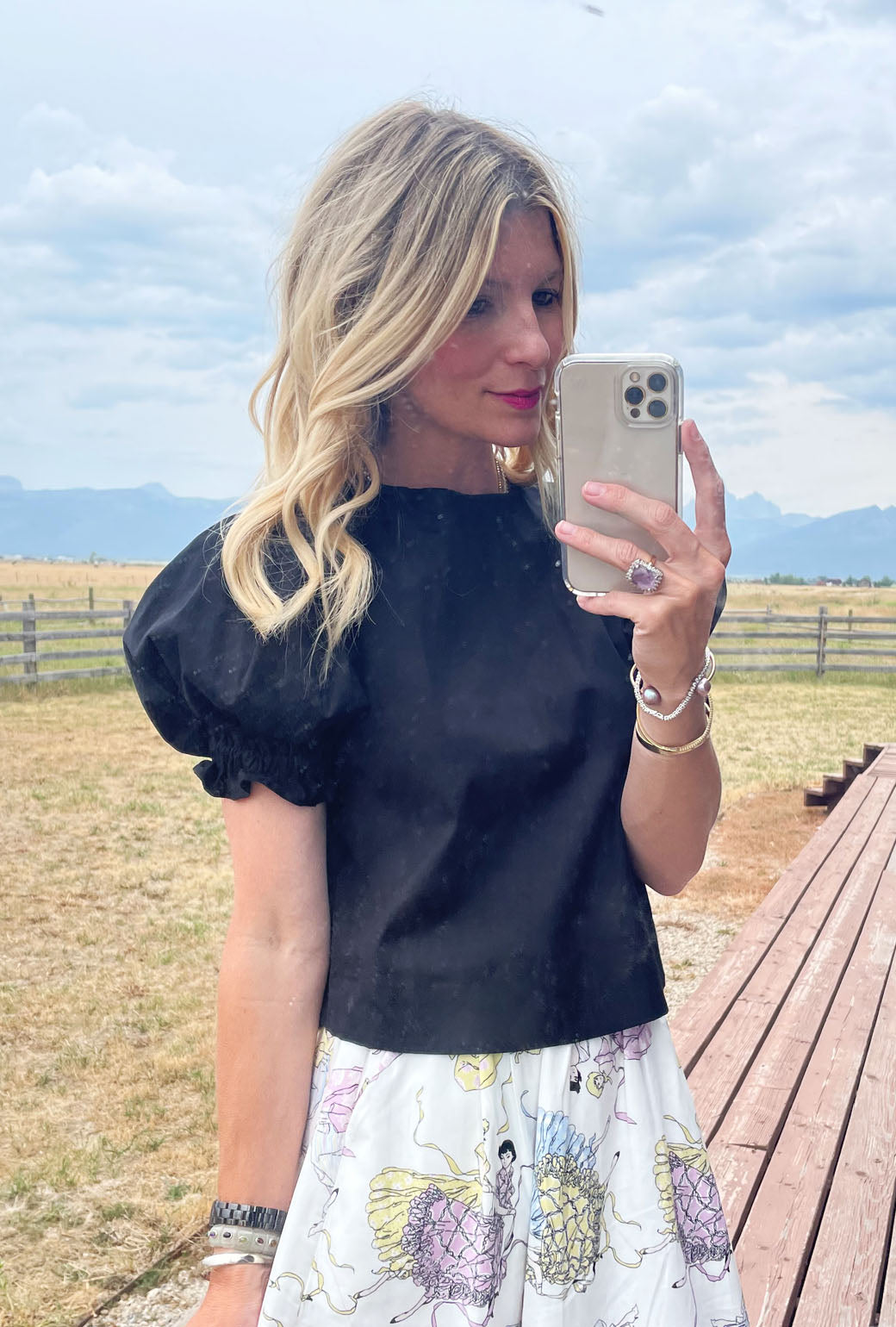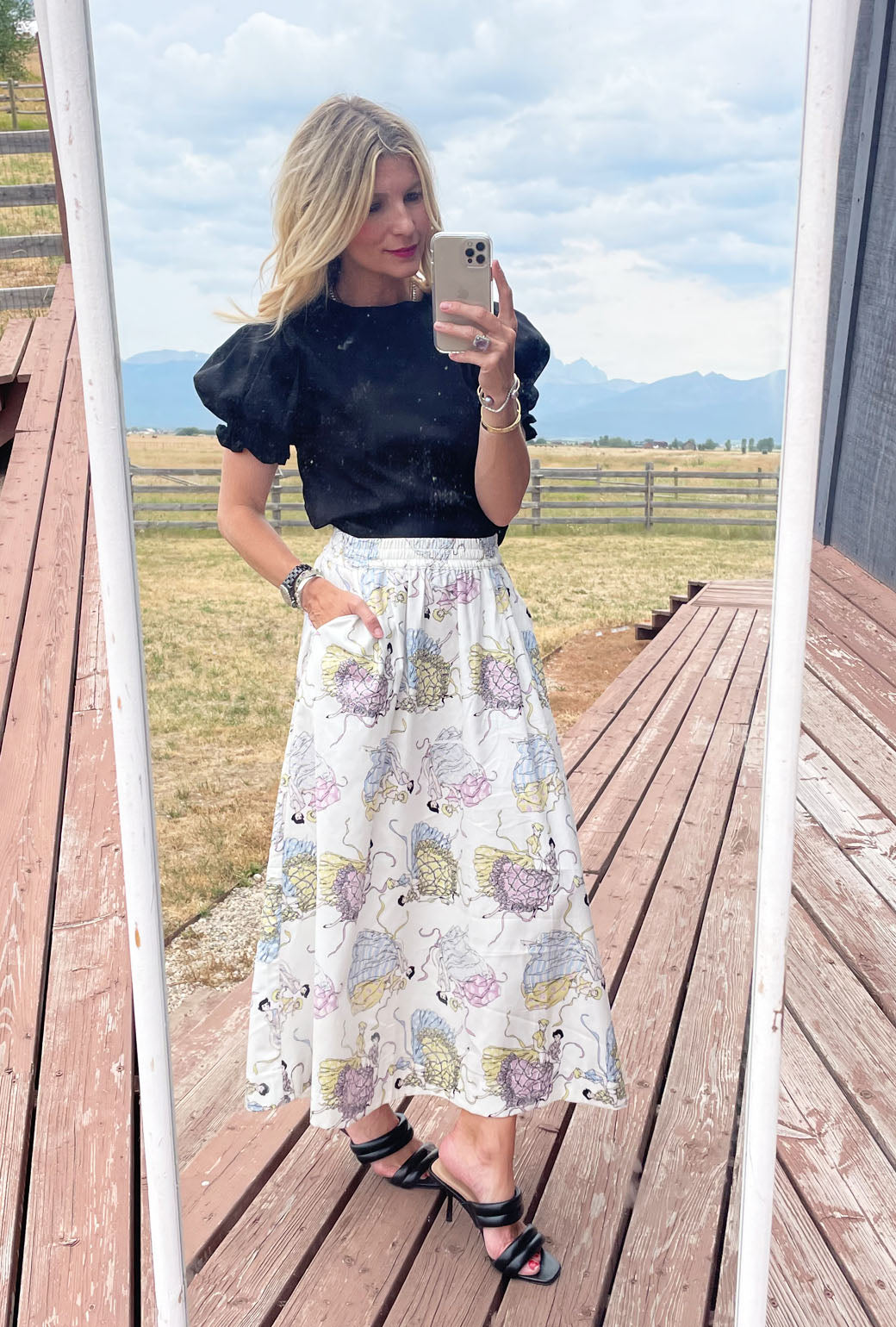 Puff Sleeve Top - Black Poplin
$188
Can you really ever have enough black tops? We don't think so. But if you're being selective, then select this one. Made of soft, yet crisp poplin, the Puff Sleeve offers an easy to wear, boxy fit with the perfect touch of femininity in the sleeves. Keep it casual with jeans or dress it up with an elegant ruffled party skirt.
Size XS measures 19" from shoulder to hem and 36" through the bust. Size Small measures 20" from shoulder to hem and 37.5" through the bust.
Responsibly made in our Downtown Los Angeles factory using up cycled textiles. 
CUT TO ORDER POLICY: All orders including pre-sale items will ship together when the last item is complete--unless you note that you need to split the order and ship whatever is ready immediately. If you would like to receive priority production and shipping, please select $15 two-day shipping for orders over $201
Limited quantities in stock and ready to ship.
Puff Sleeve Top - Black Poplin
$188
Puff Sleeve Top - Black Poplin