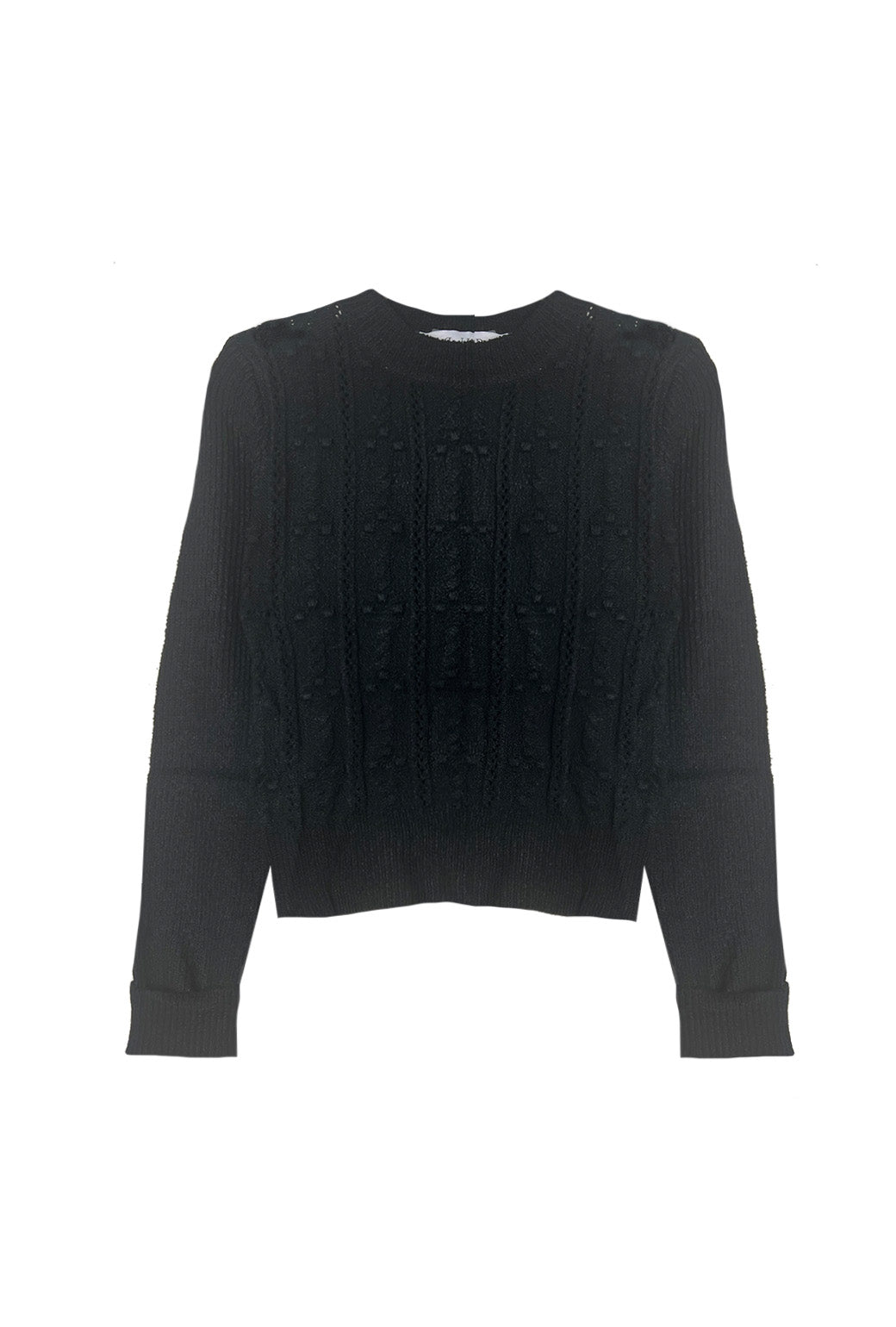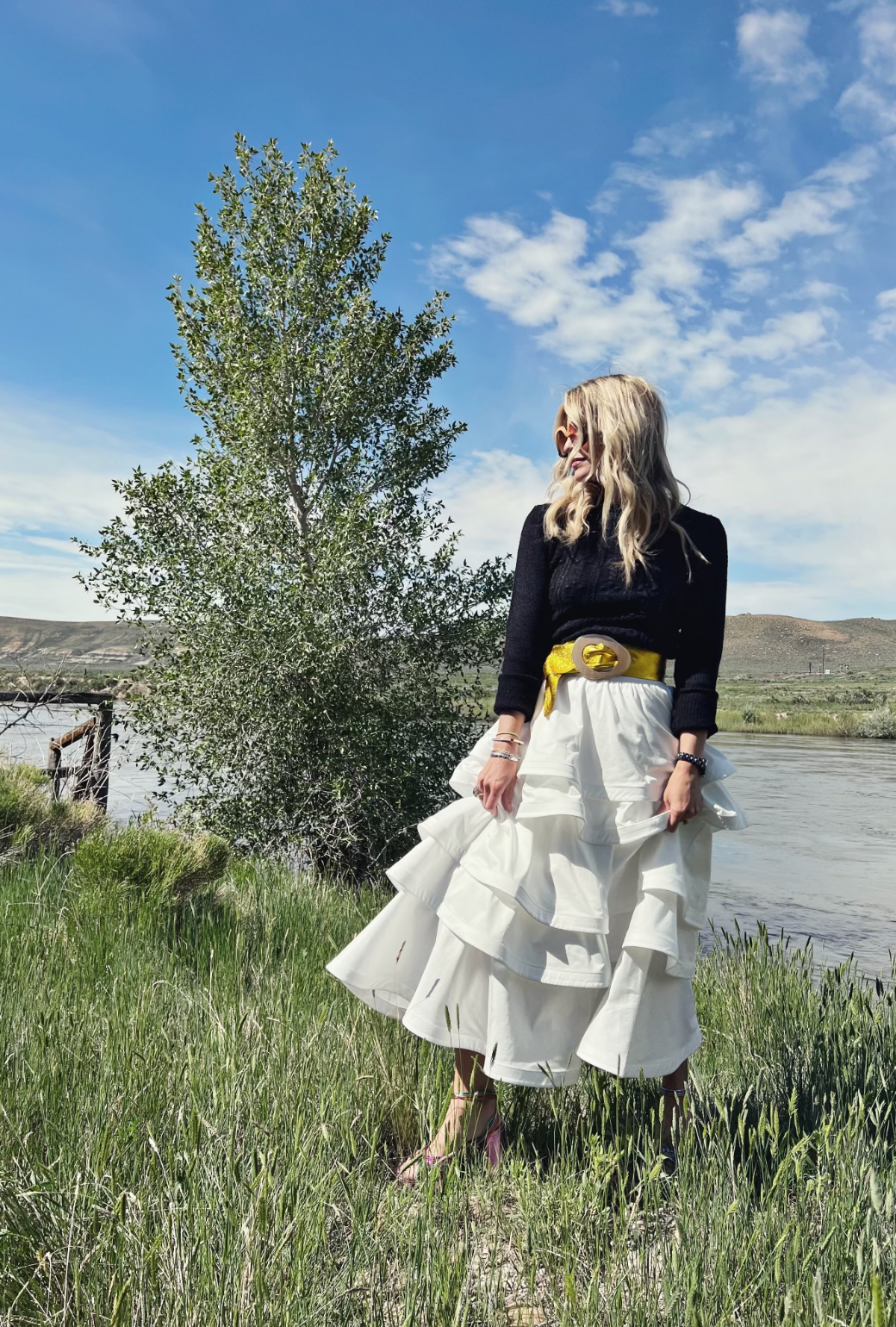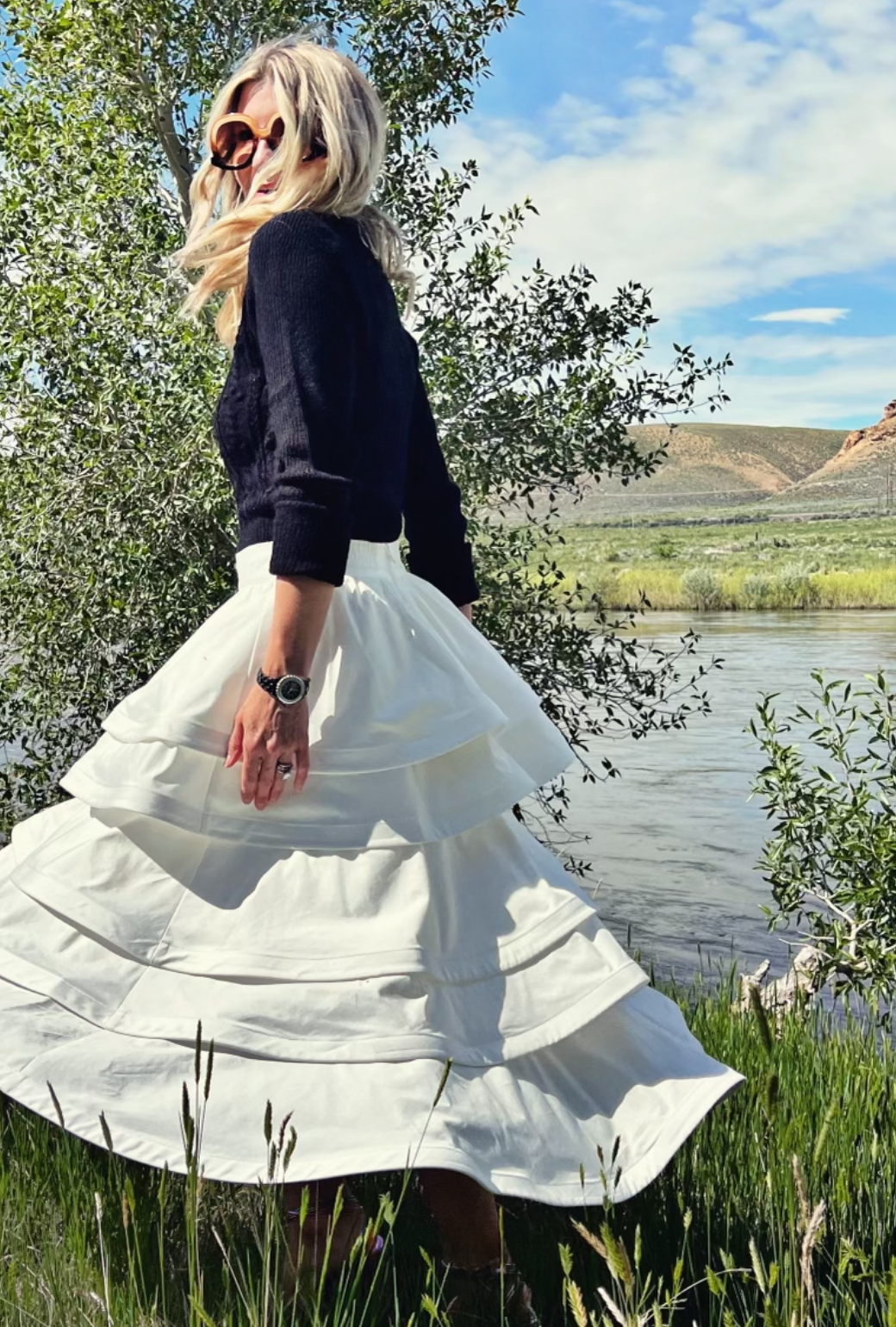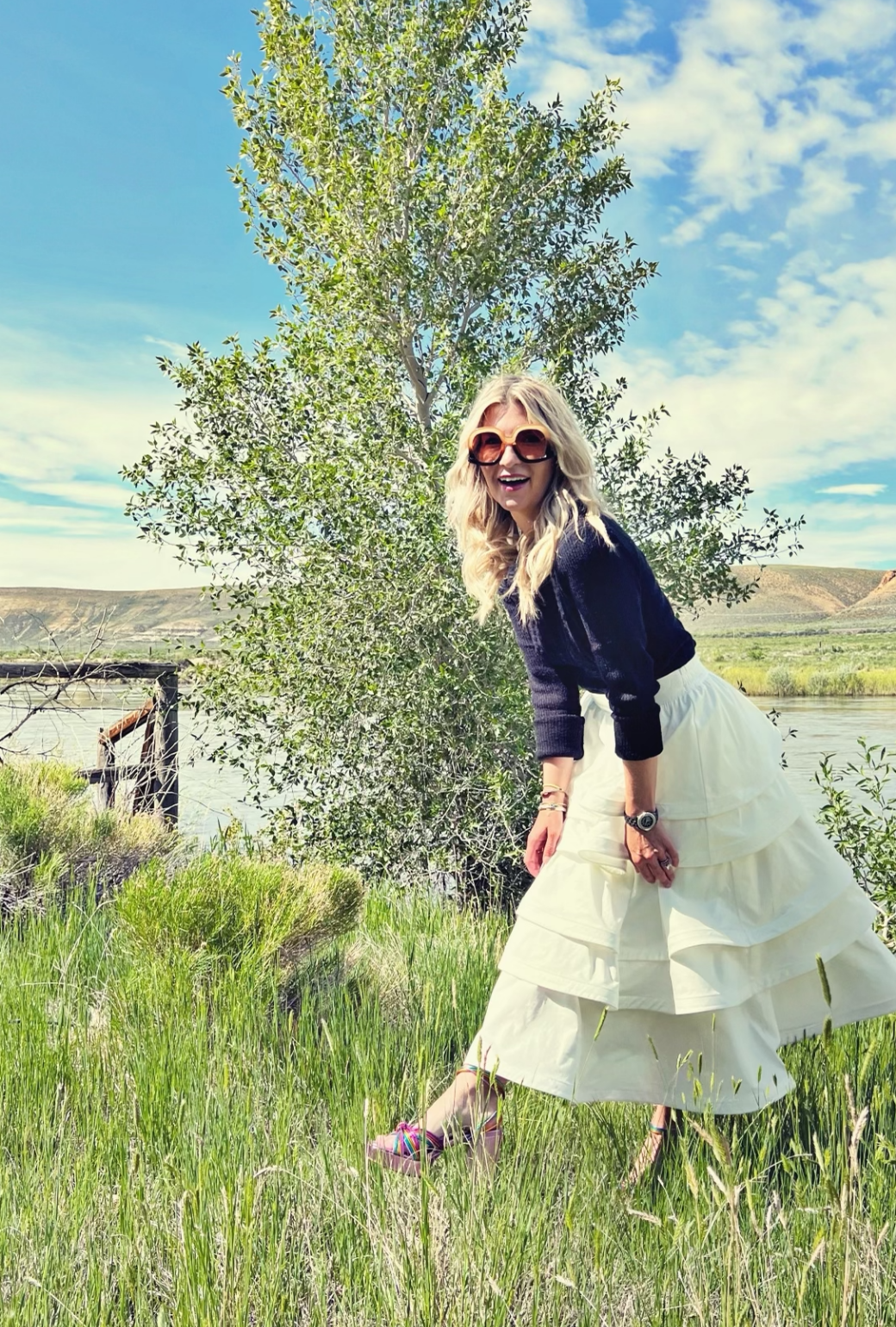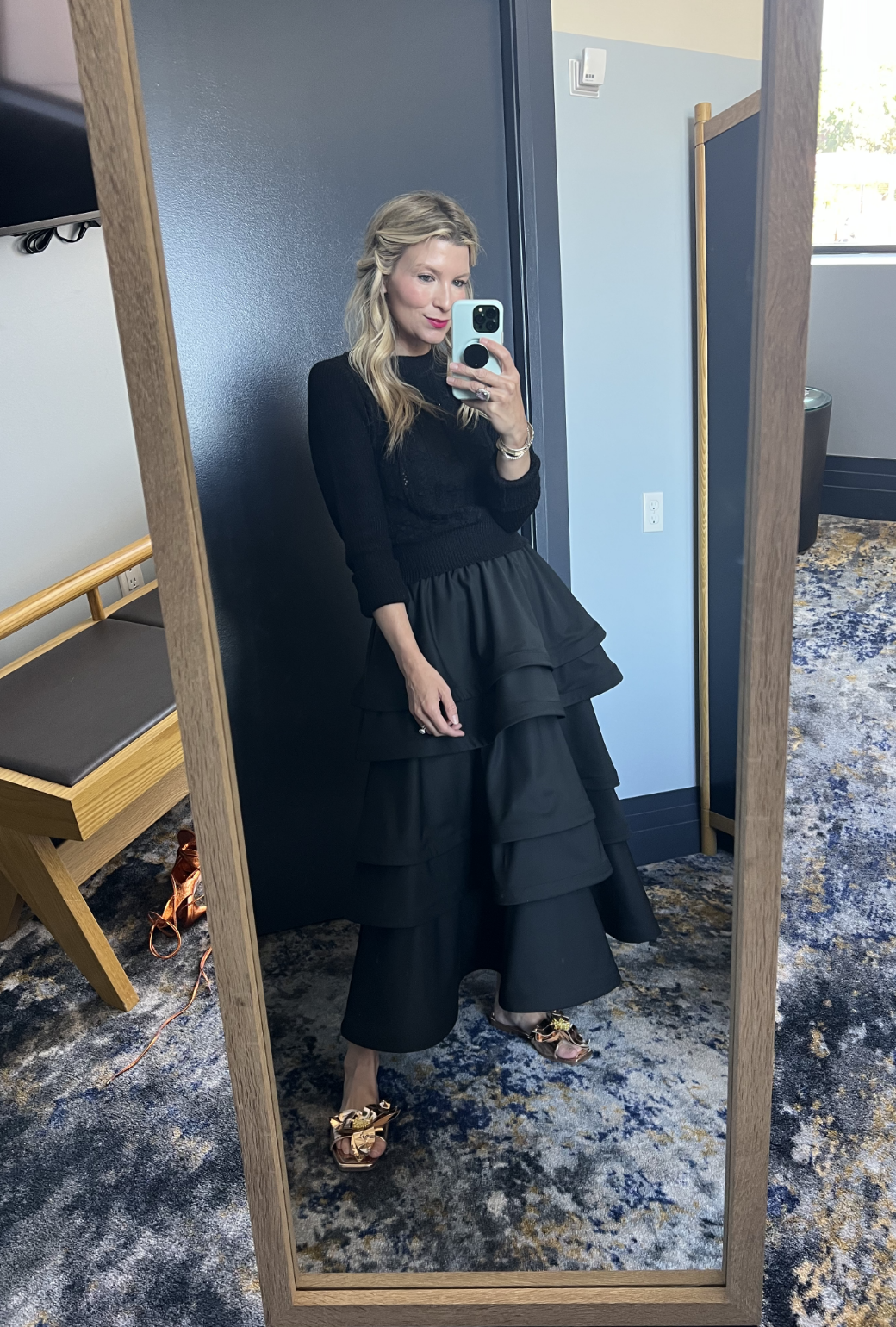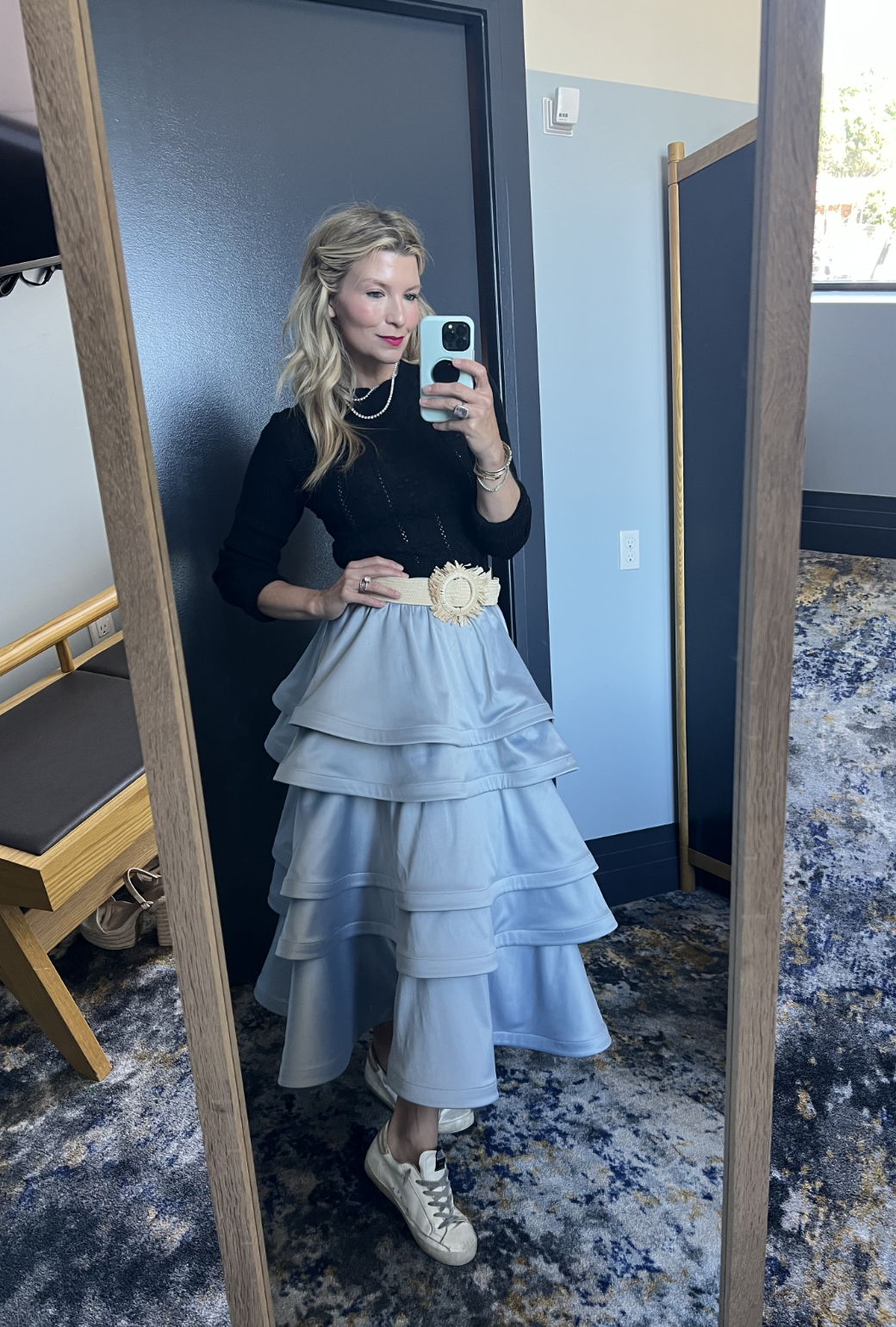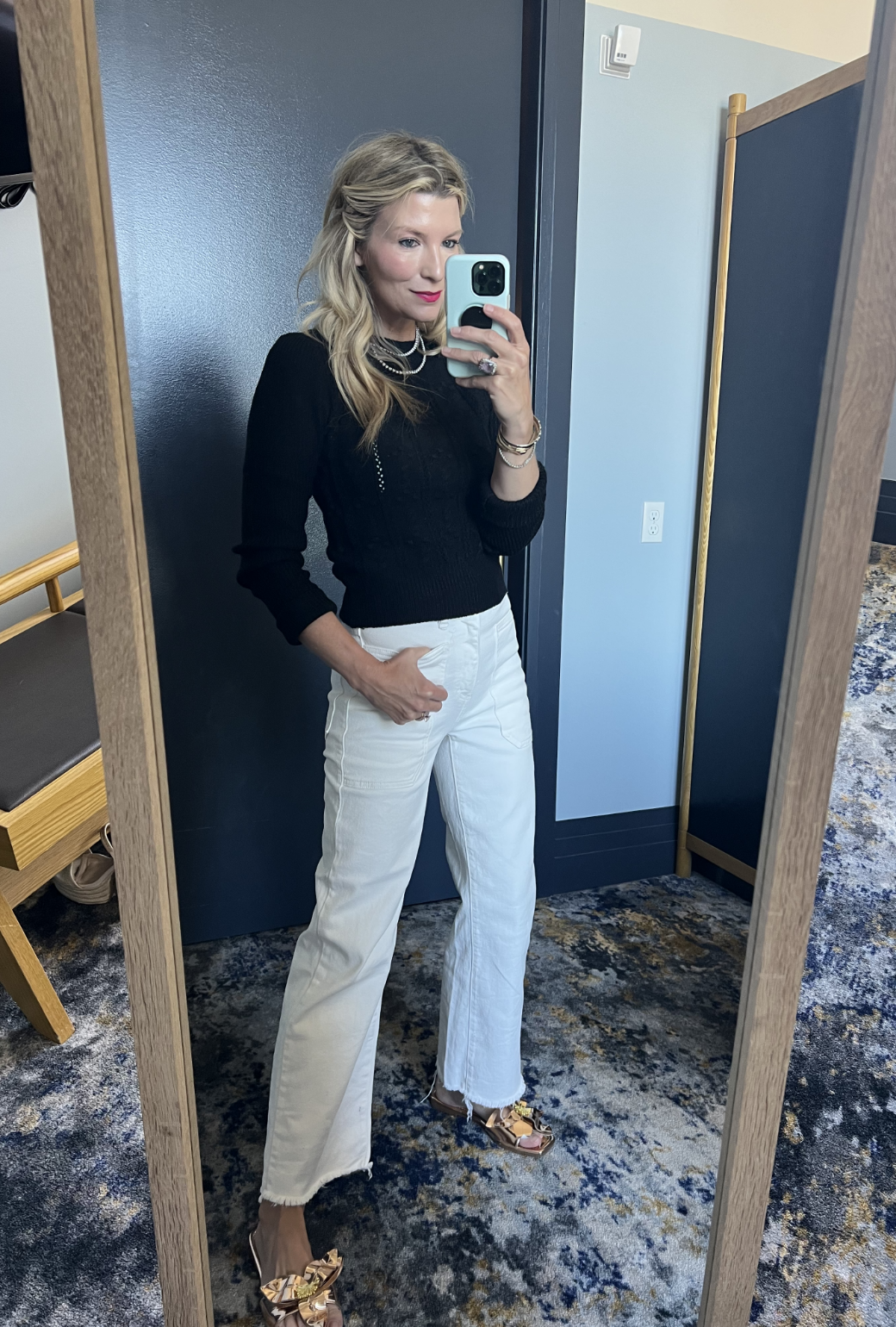 Pom Pom Crew Neck Sweater
$138
A classic summer sweater and a year round staple. This lightweight black sweater (with the perfect amount of stretch) features a pom pom detail for a fun flare. Whether you're pairing it with jeans or a Teagan Skirt, you can never go wrong with a good black sweater. 
Pom Pom Crew Neck Sweater
$138
Pom Pom Crew Neck Sweater
Why We Love It
Washable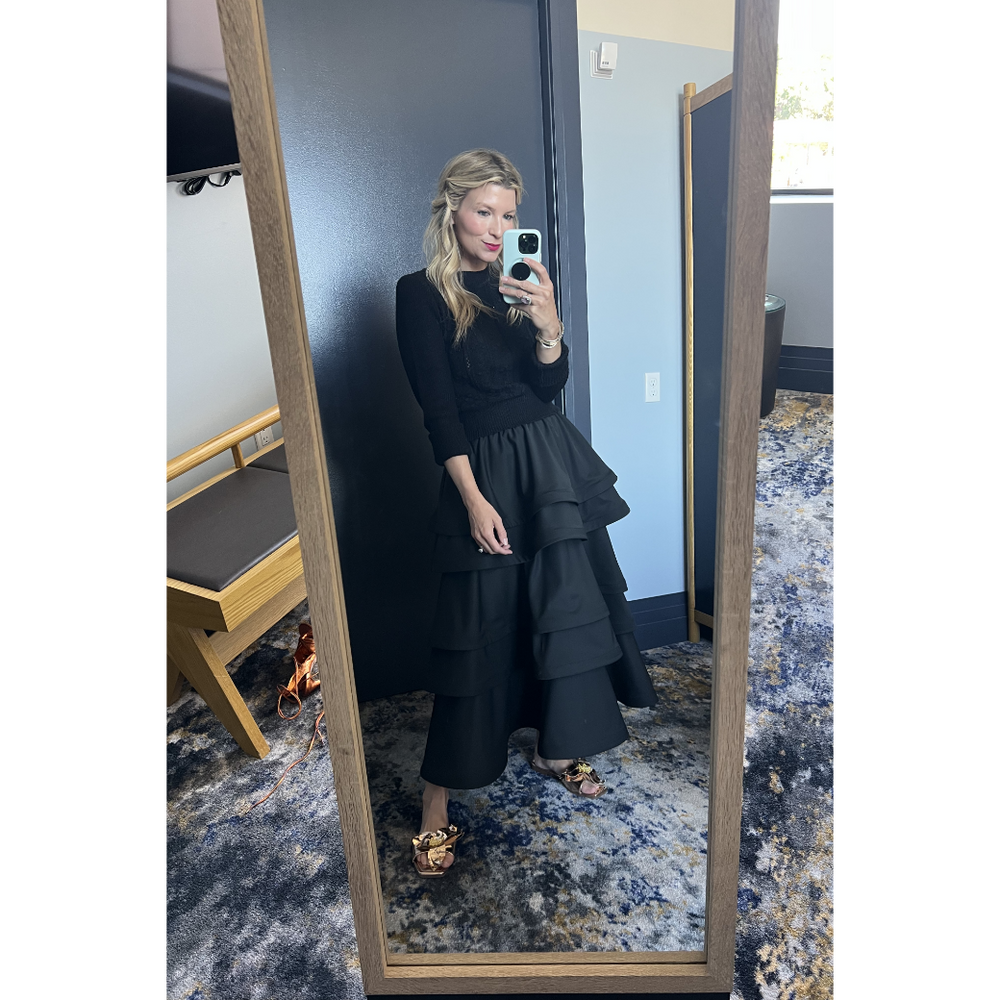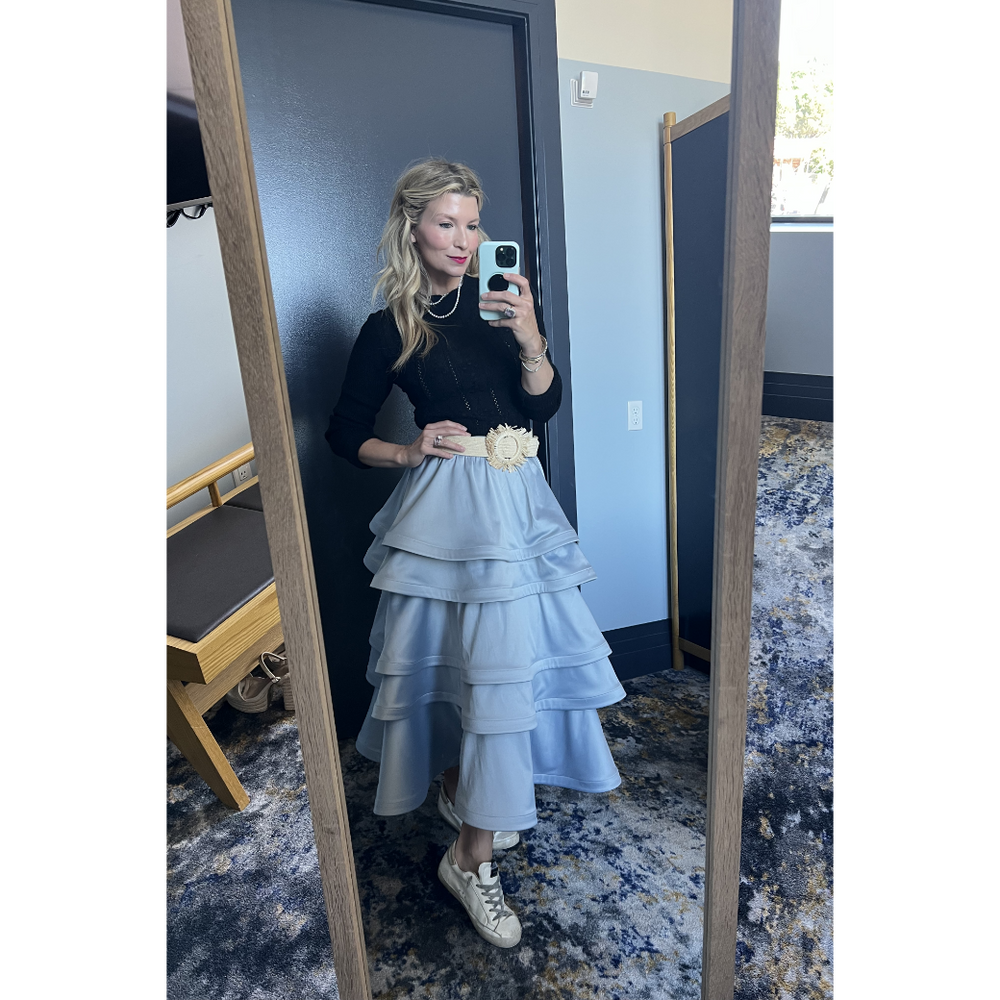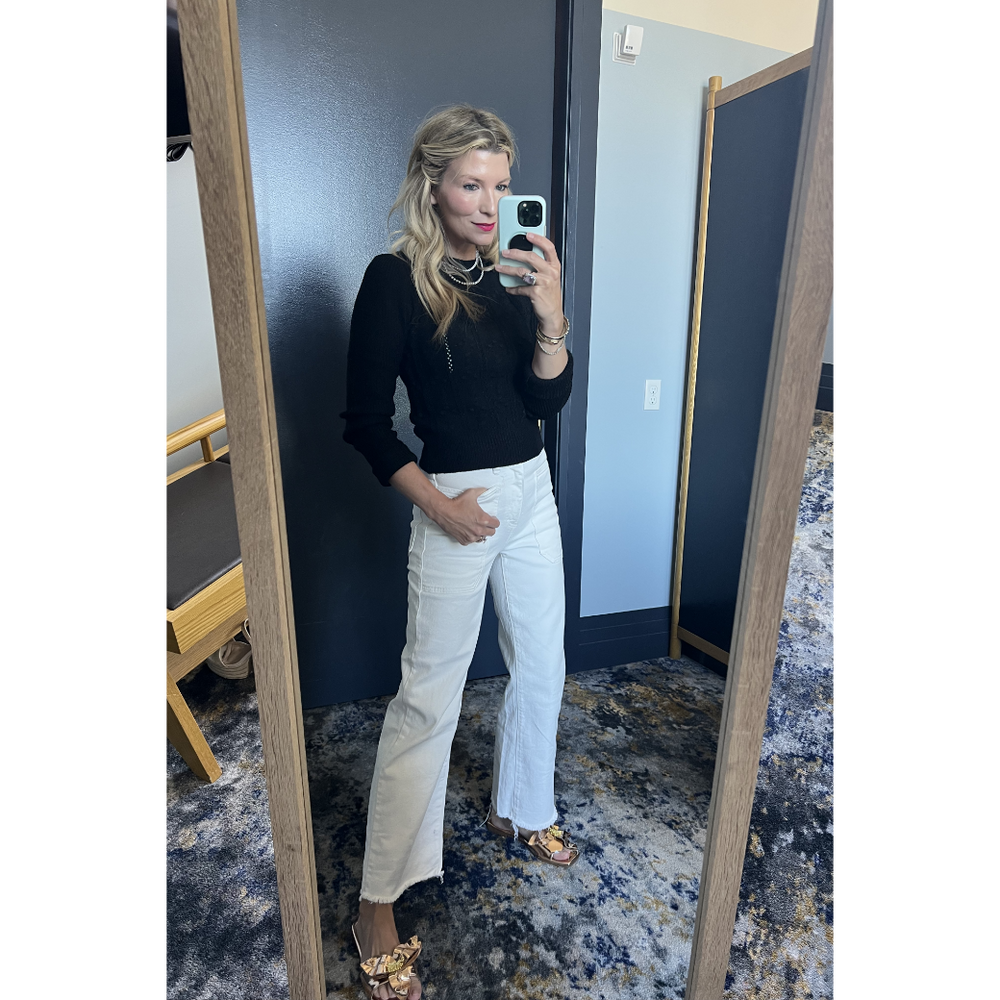 Styles for Days
Throw on this sweater, tucked into our black Teagan helps dress down this look.
Styled with our silver Teagan and belted helps break it up.
An easy styled look with these high rise sailor jeans. This is such a versatile closet staple.