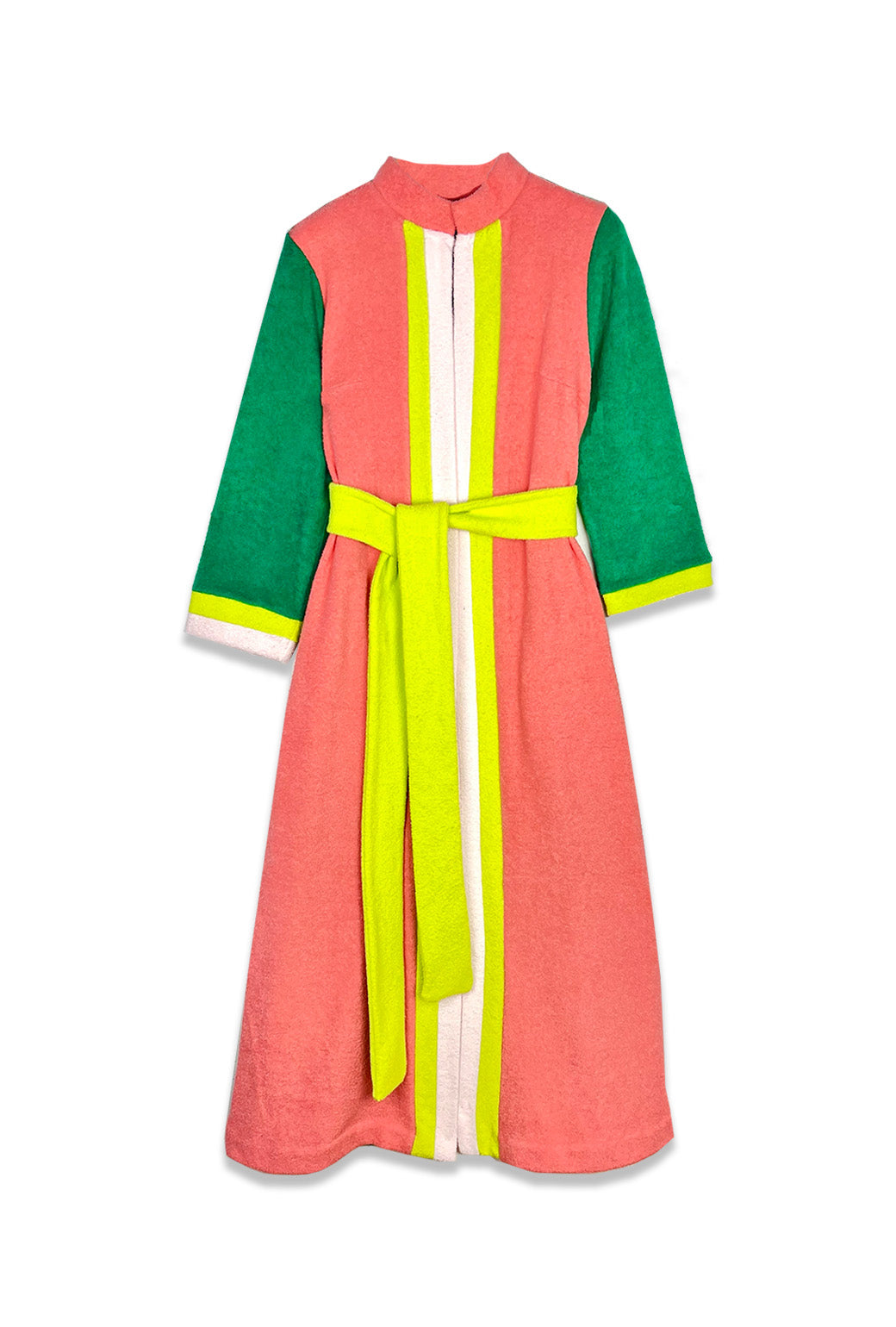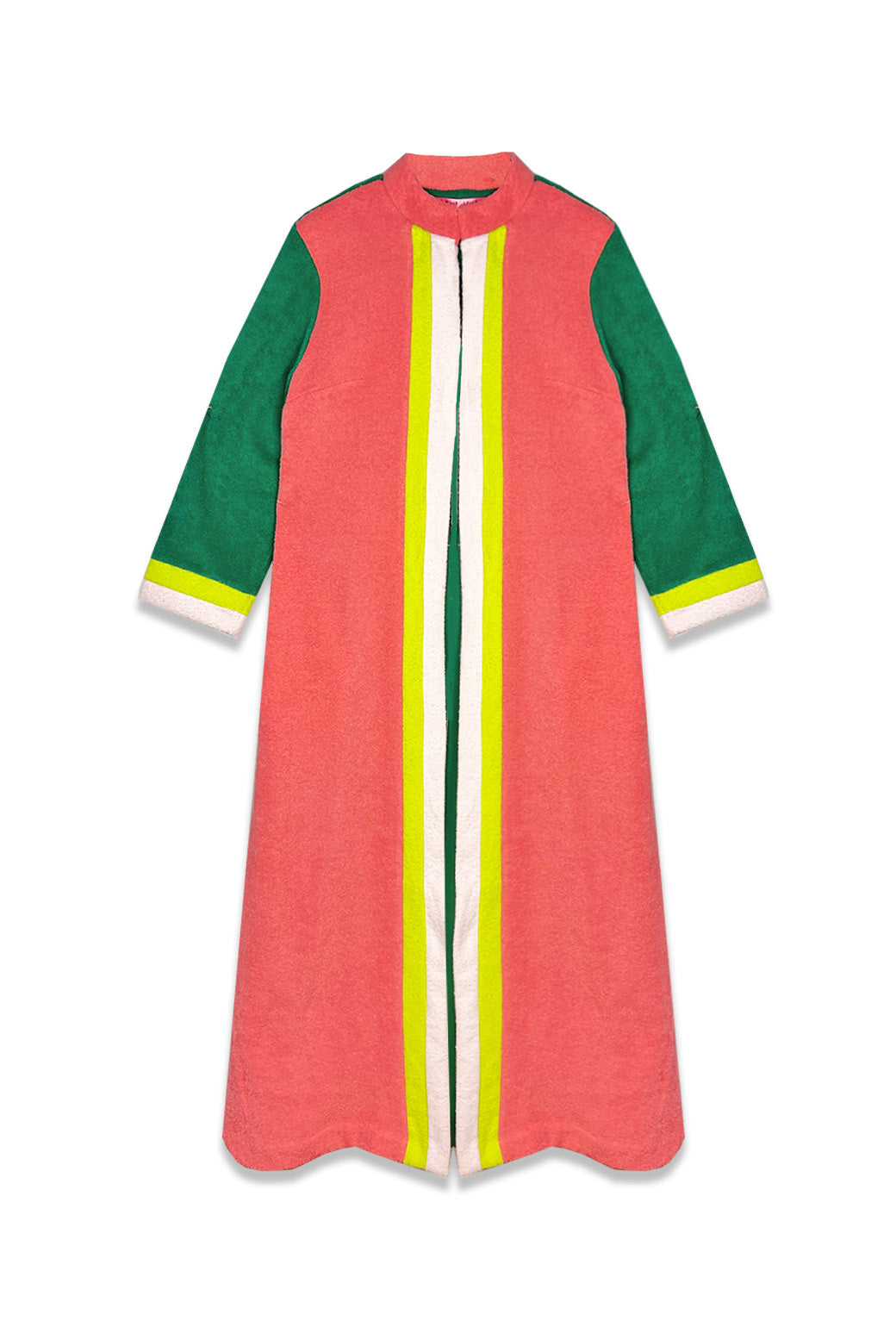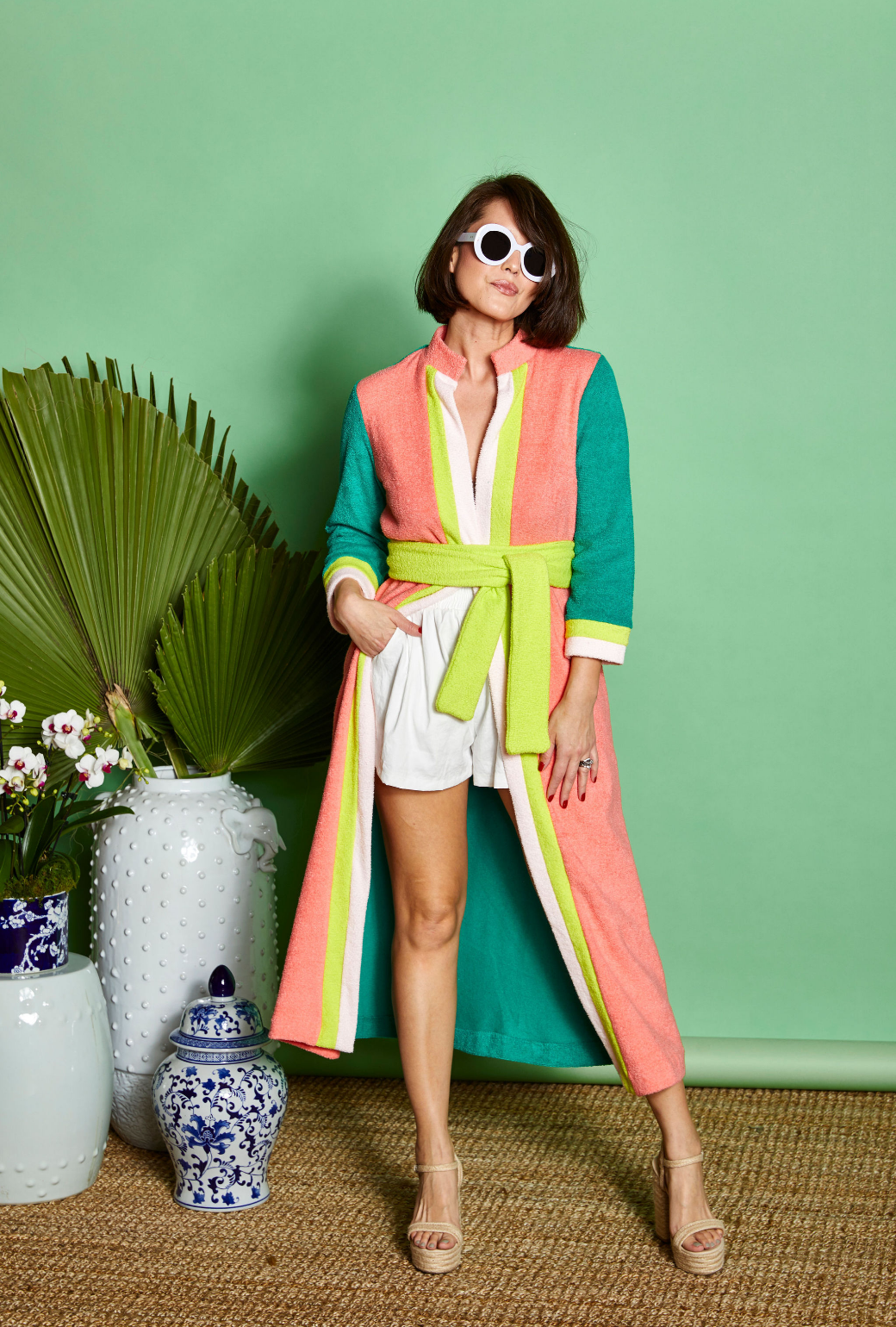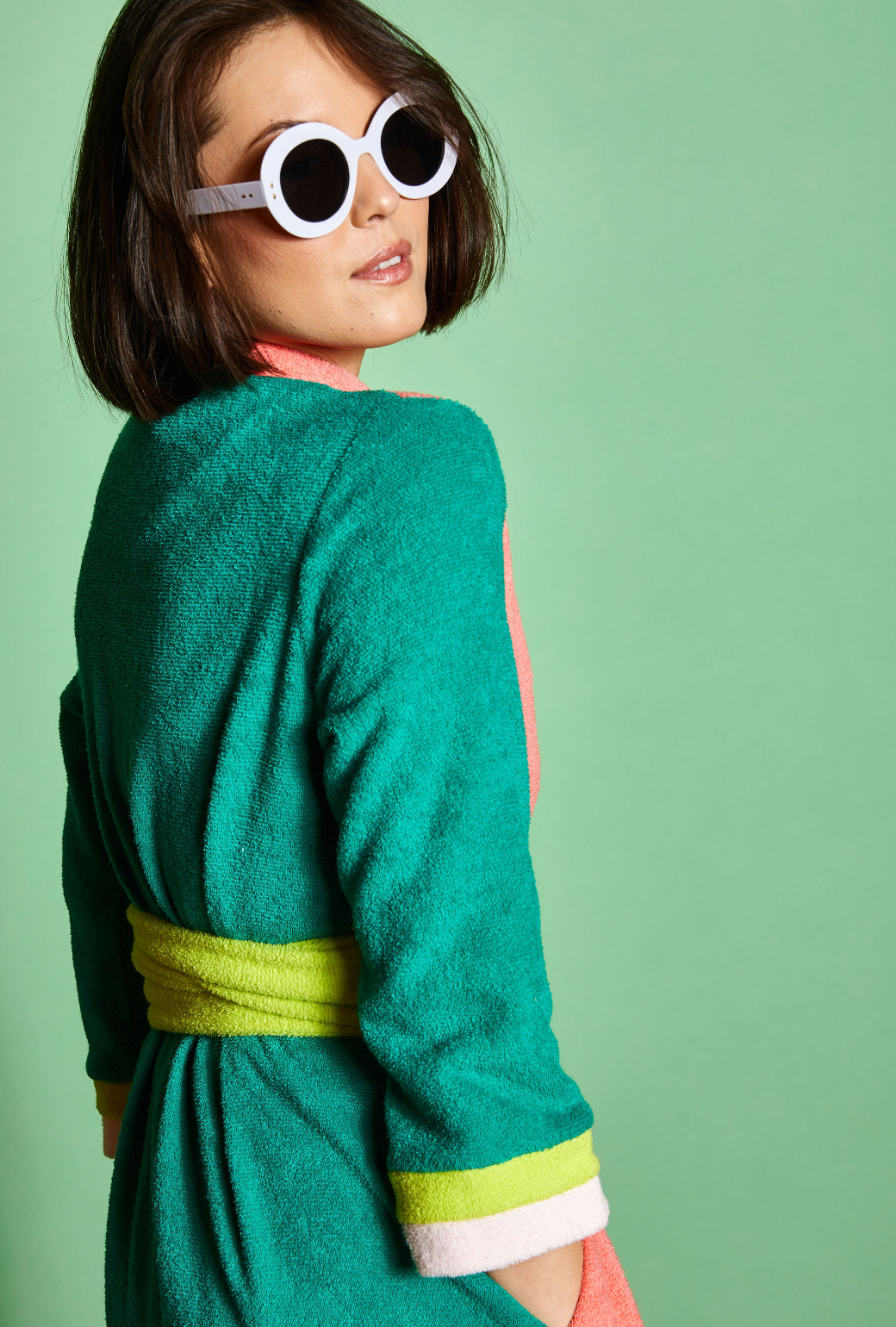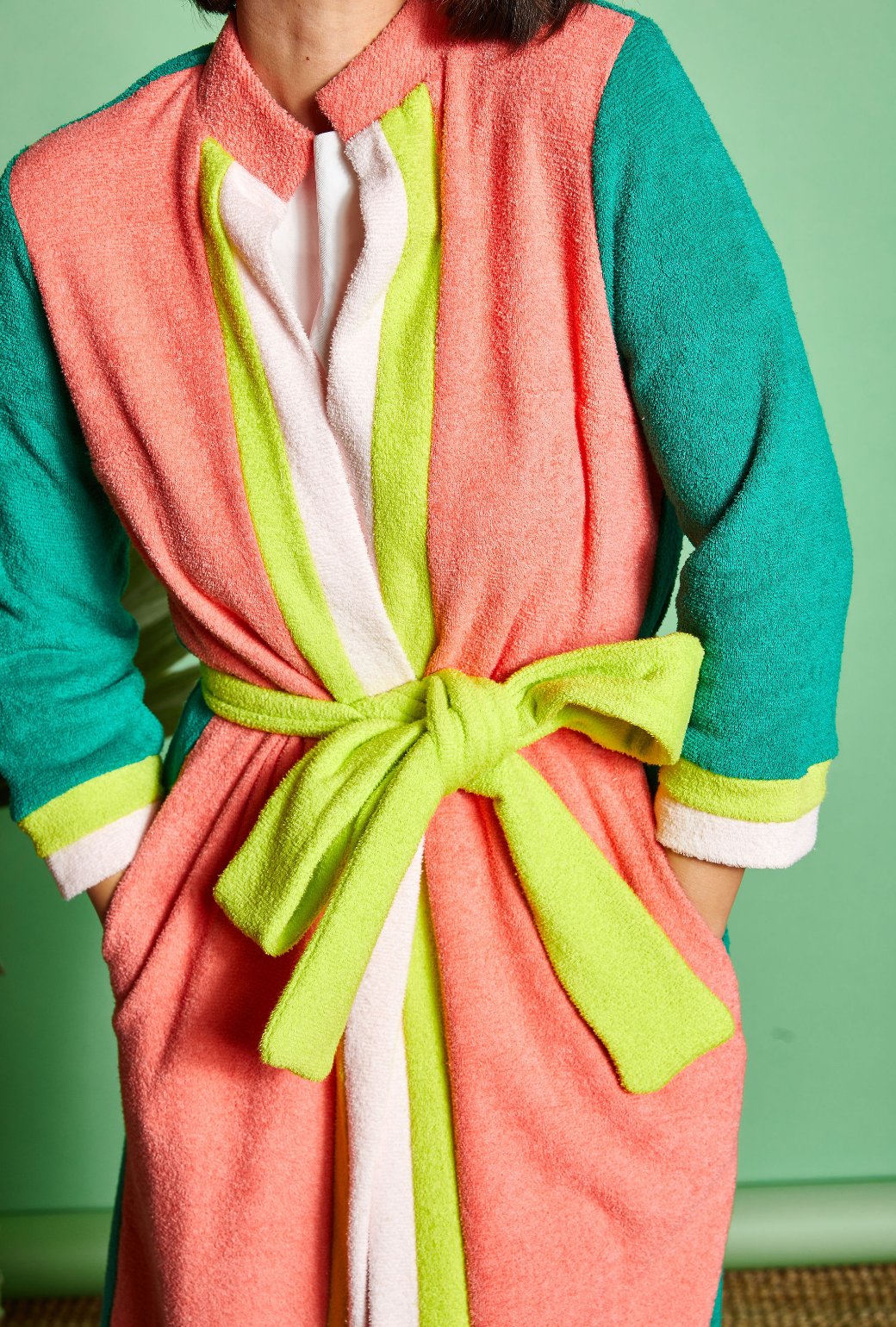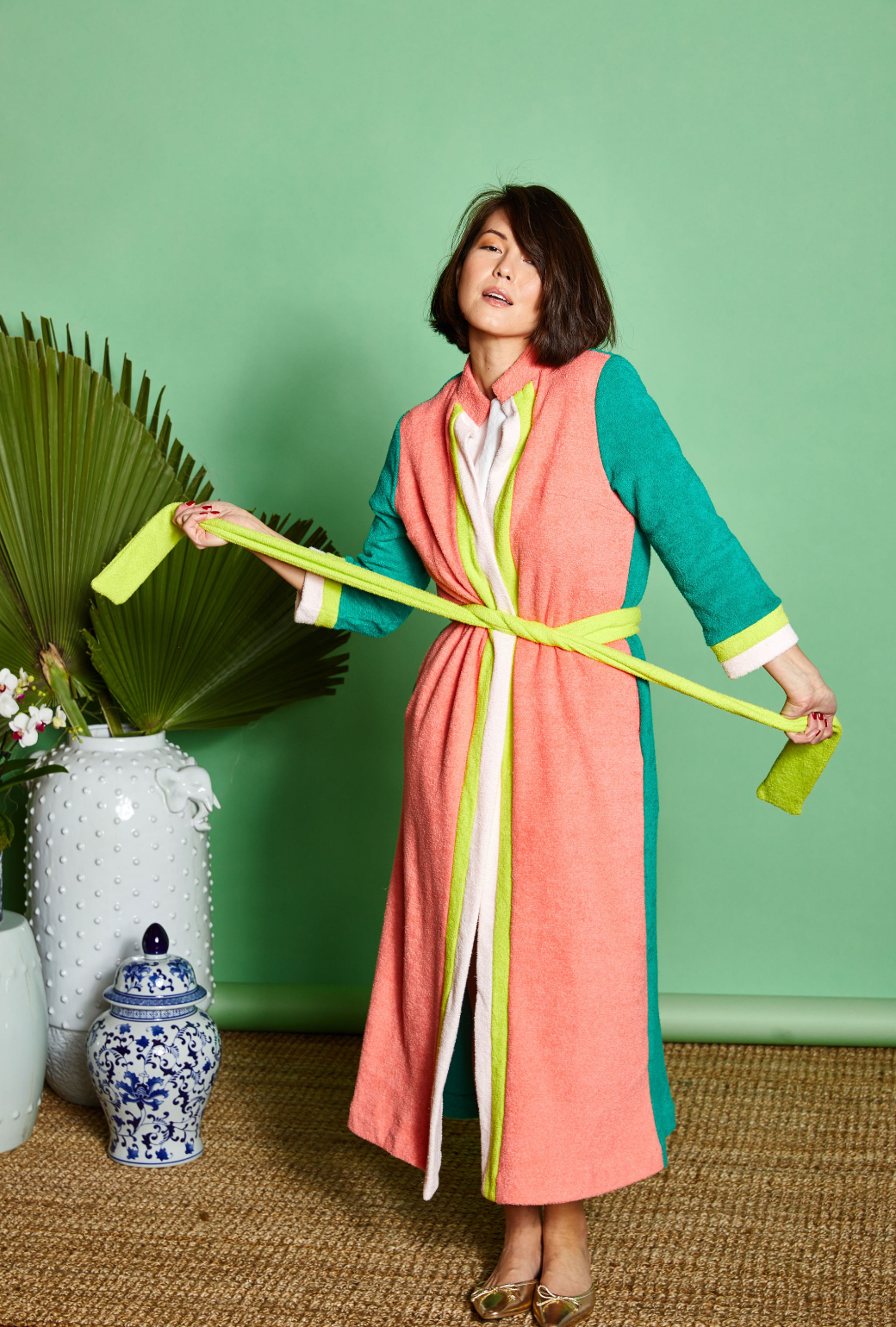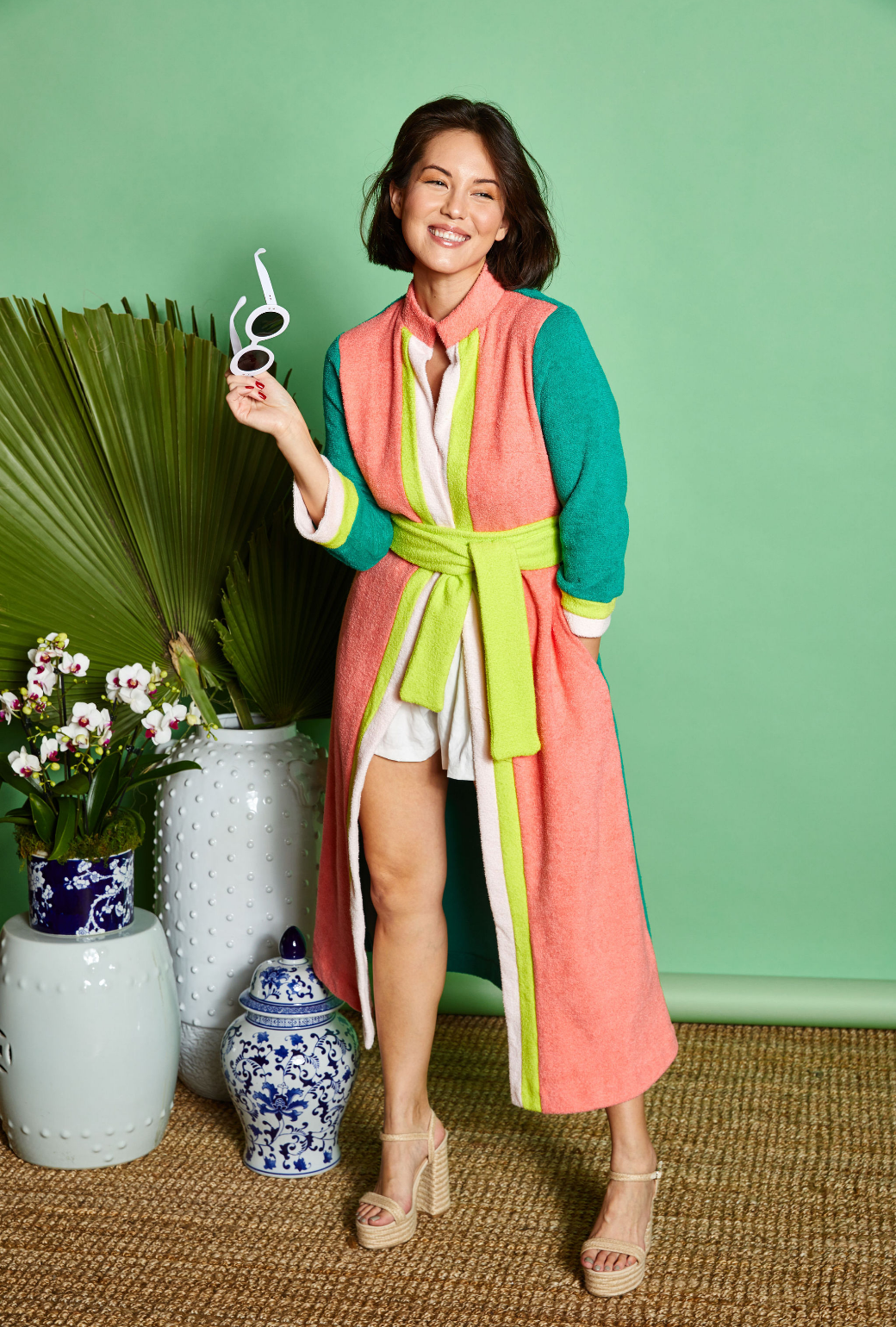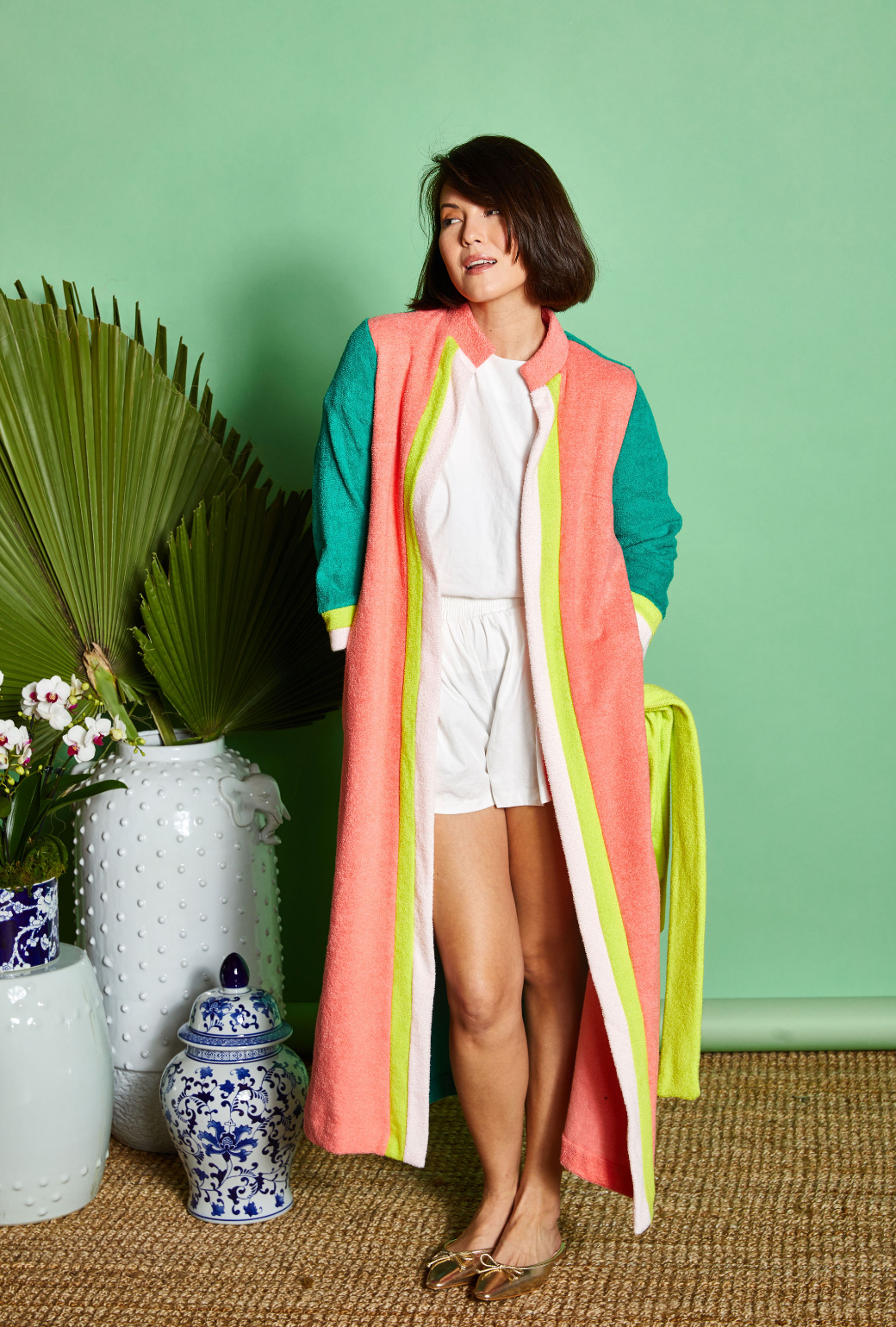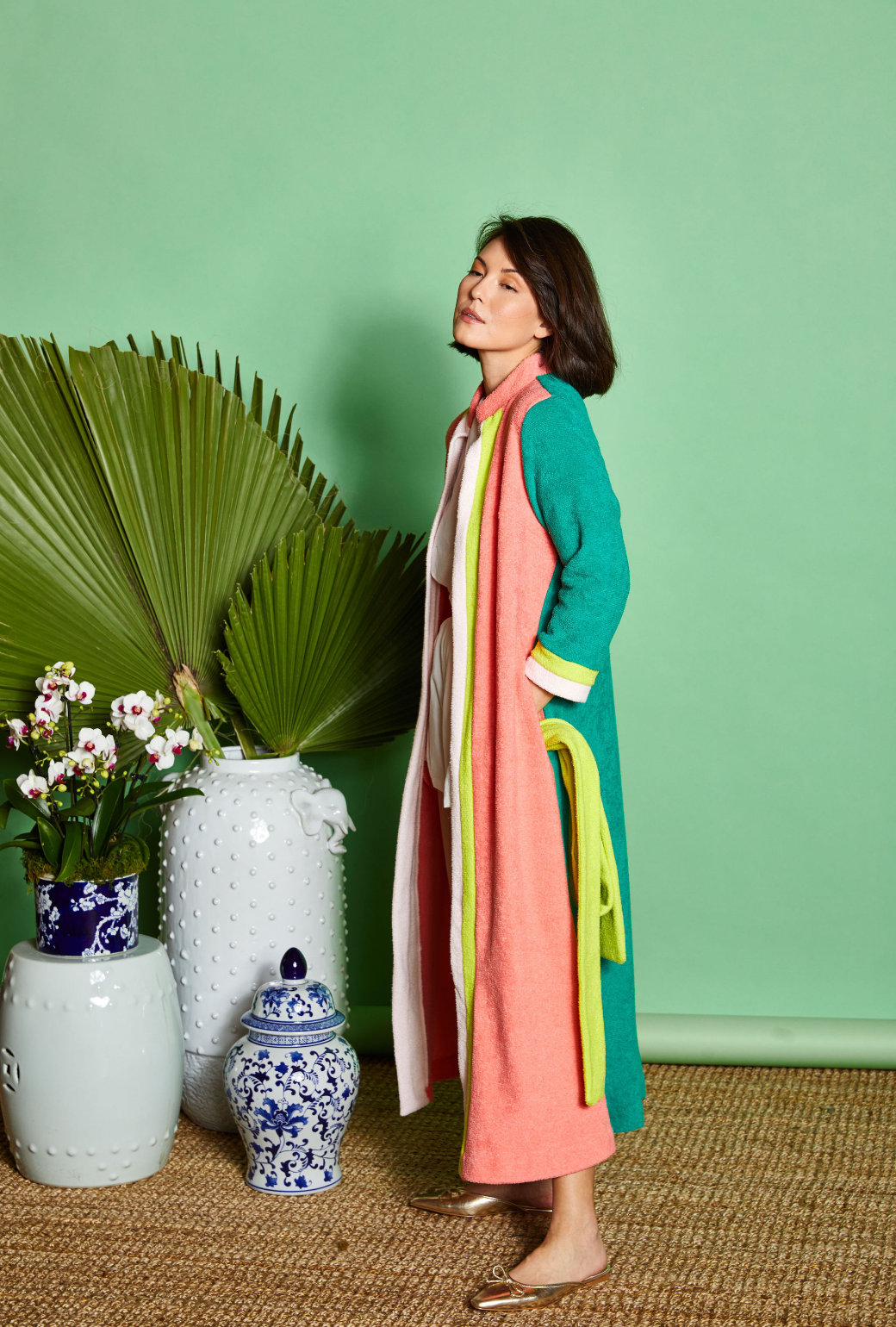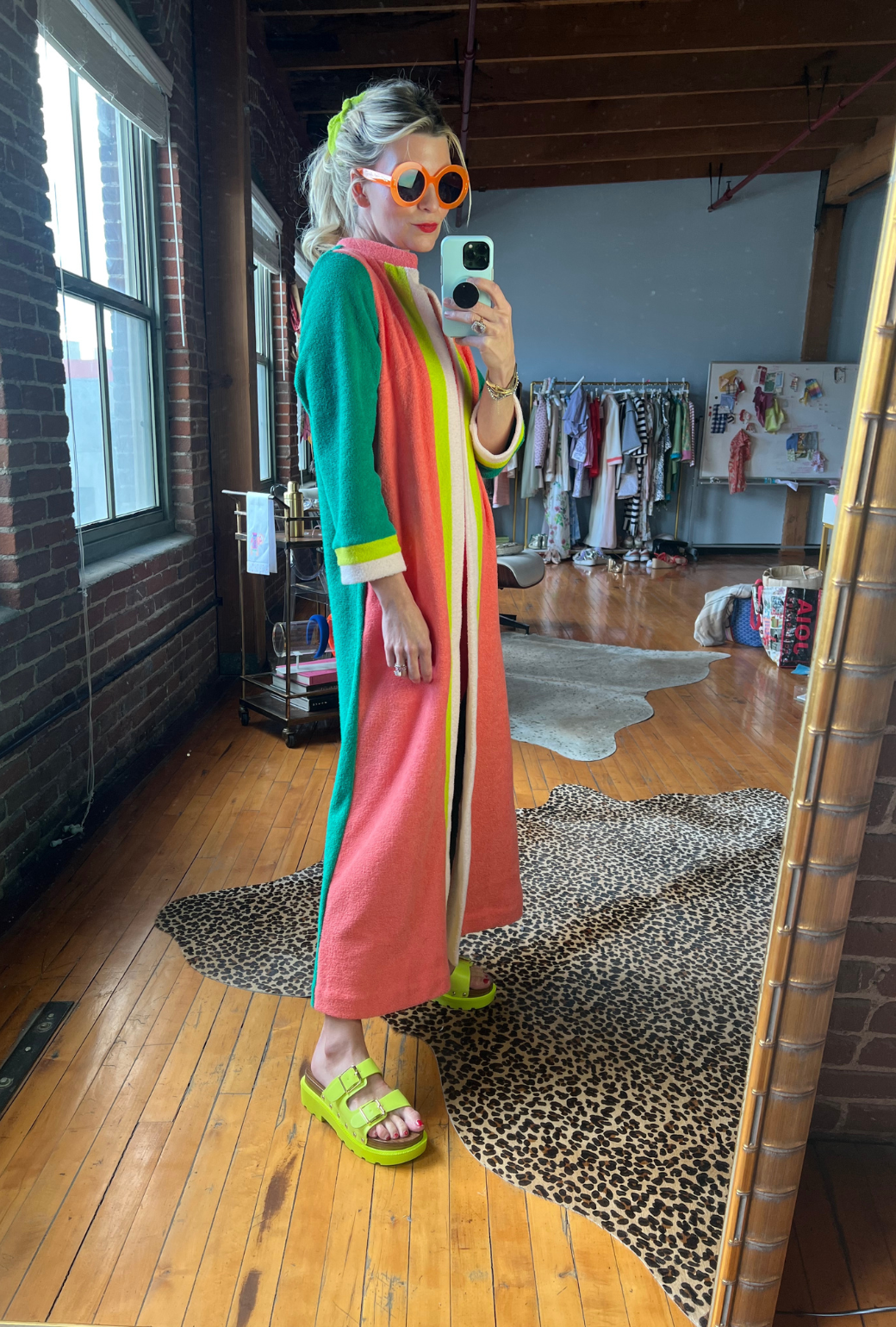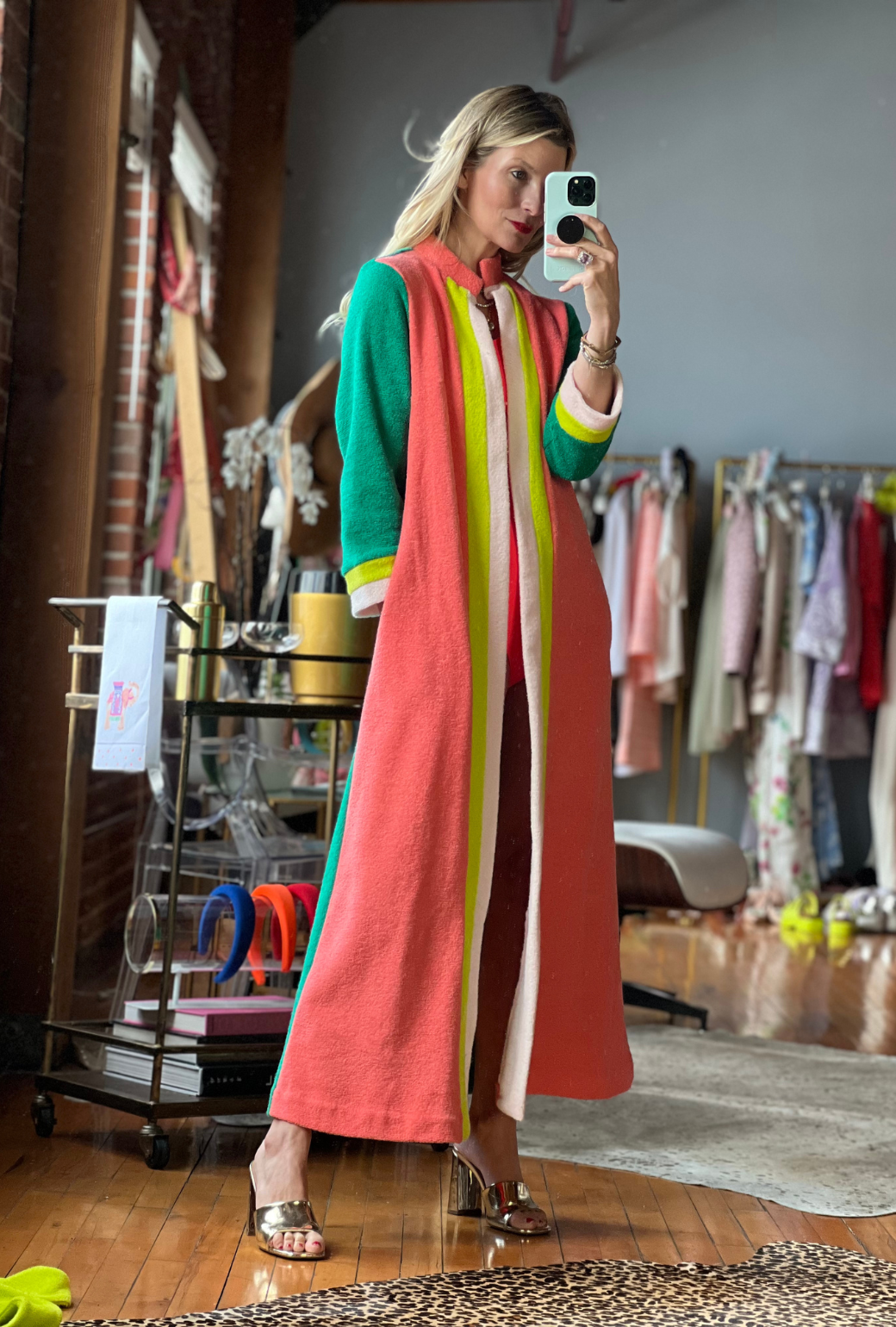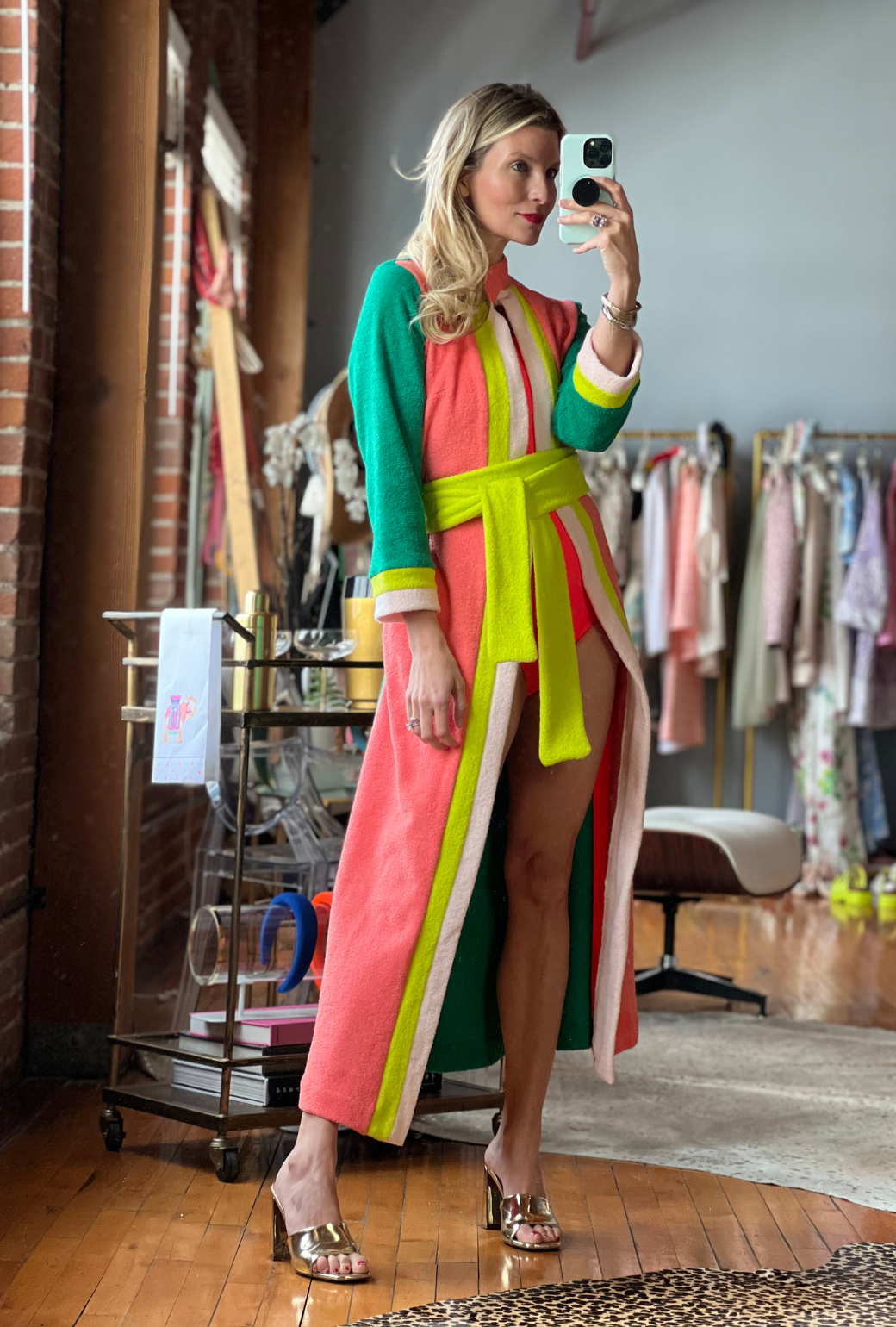 Mod Colorblock Duster - Watermelon
$268
Made of ultra-luxe terry cloth, this colorblock masterpiece is the duster of your dreams. This fun MOD silhouette in watermelon hues is a piece you'll be reaching for all day (and night!) Without sacrificing style or comfort, we love this duster tossed over a swimsuit just as much as we love it paired with your favorite t-shirt and denim shorts. 
*Please note the intricate detail of the colorblocking. Each color is a separate piece of fabric sewn together to make our "Duster of Many Colors".
Morgan and Julia both wear an XS/S. 
Size XS/S measures 43" in the bust and 52" in length. 
Size M/L measures 46" in the bust and 52.75" in length. 
Responsibly made in our Downtown Los Angeles factory using up-cycled textiles. In stock and ready to ship.
Mod Colorblock Duster - Watermelon
$268
Mod Colorblock Duster - Watermelon