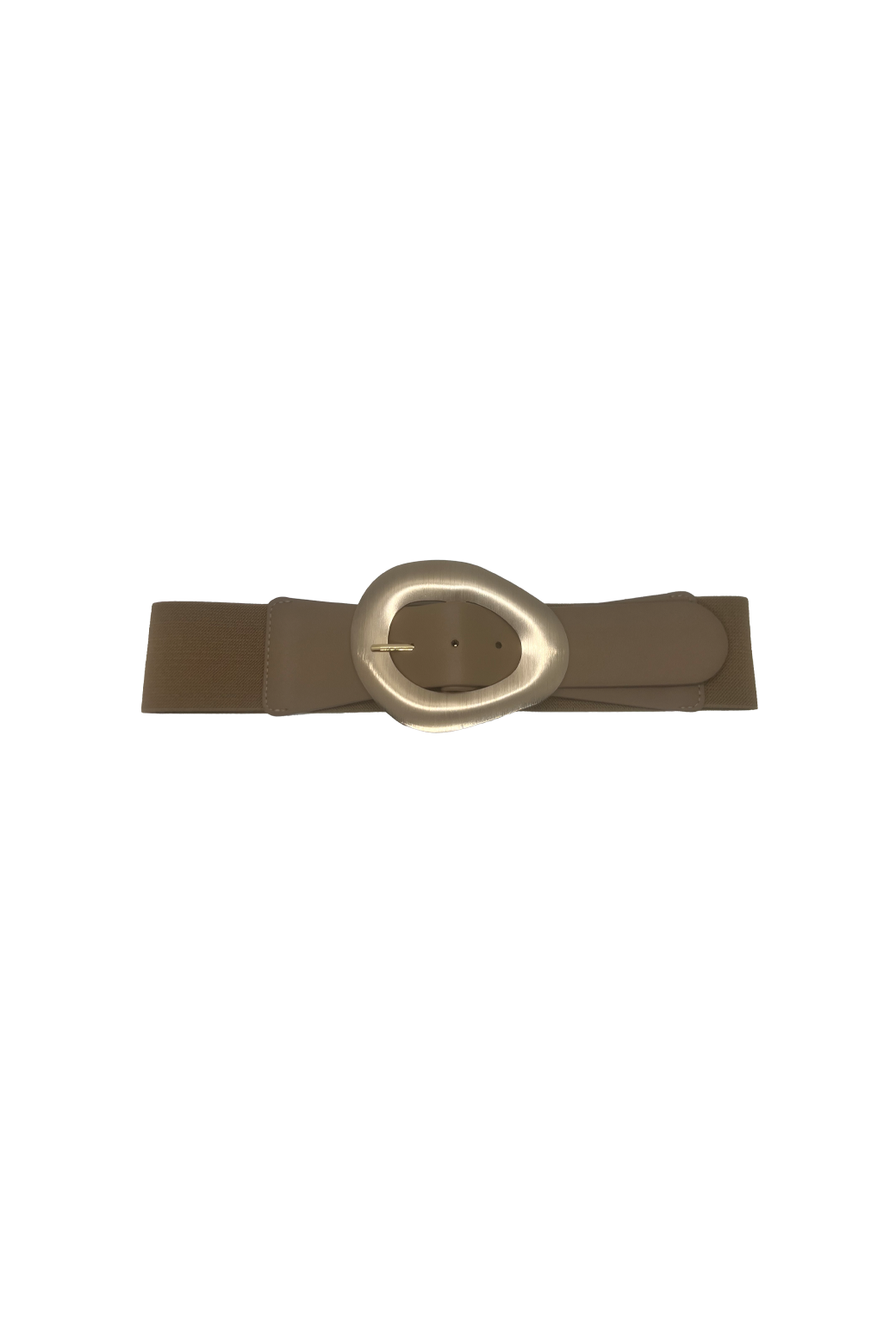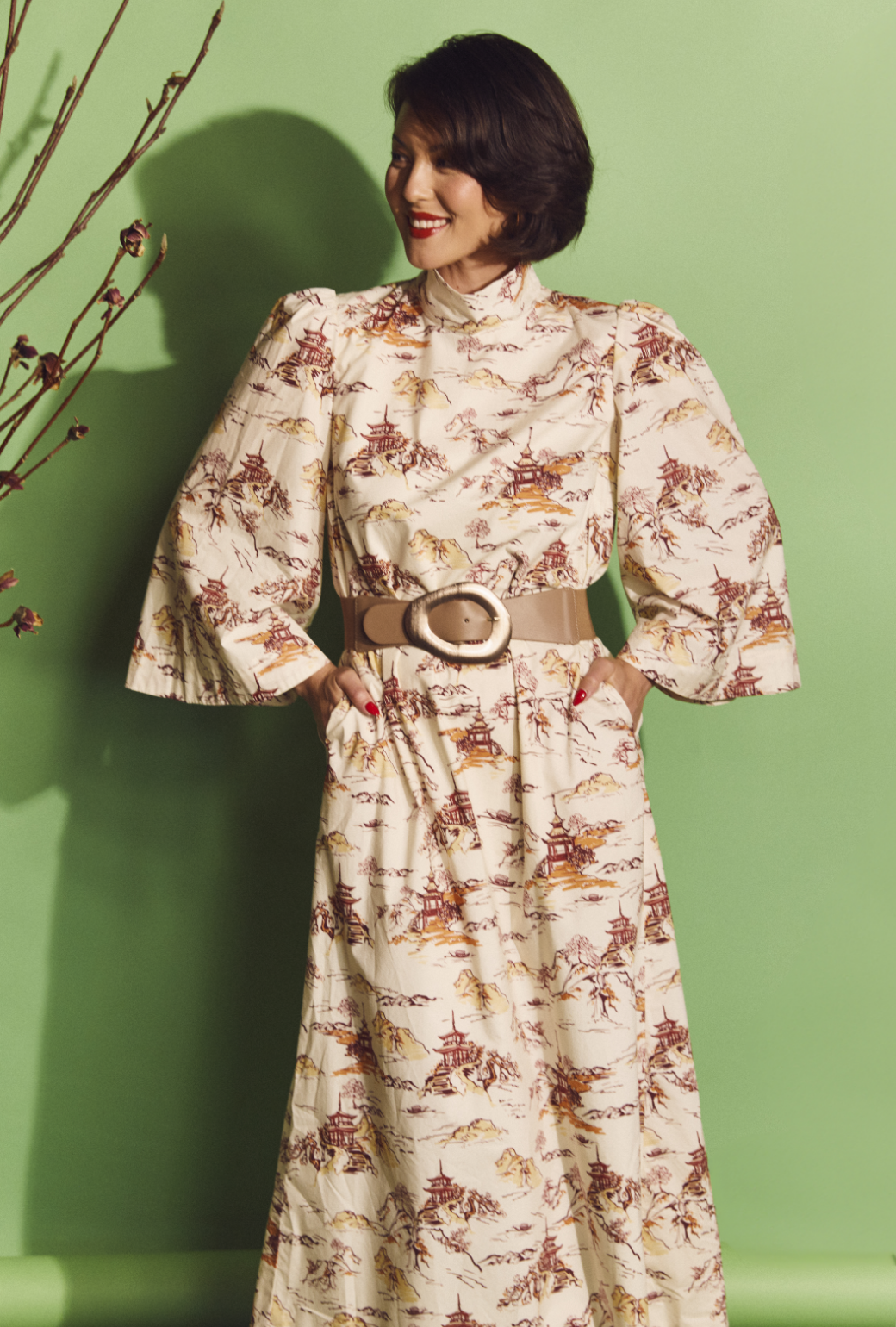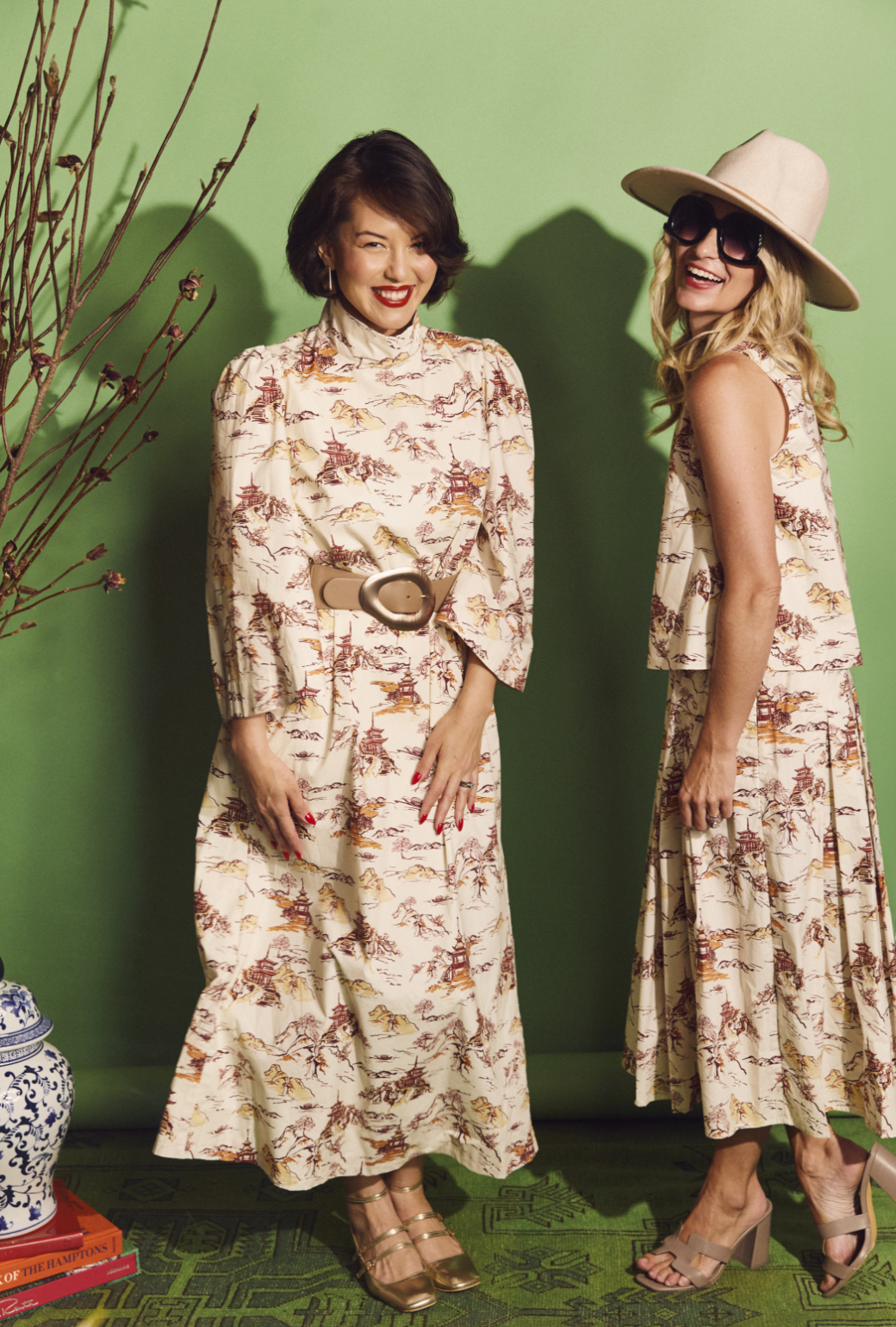 Metallic Buckle Stretch Belt
$42
She is a bit more understated than her black and scarlet counterparts, but this stretchy belt in a soothing light mocha hue makes no less of a statement - she is the perfect neutral accent. The metallic buckle adds a bit of sophistication making it an ideal choice to cinch the waist of your favorite dress or elevate your everyday jeans. 
Please note - Belts are FINAL SALE. Should you have any questions before ordering, we are happy to help!  Please call us at 424.316.BURU (2878).

Metallic Buckle Stretch Belt
$42
Metallic Buckle Stretch Belt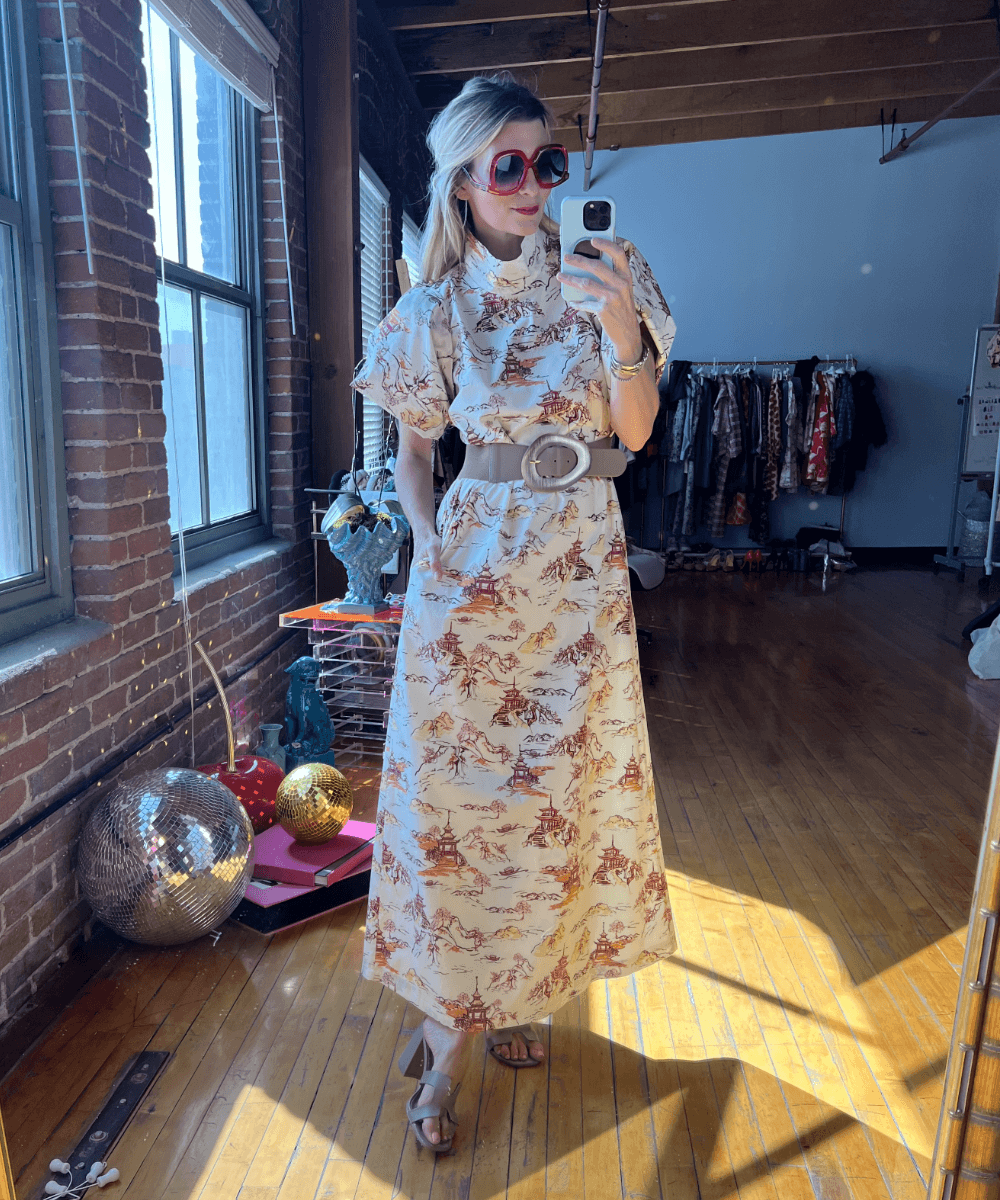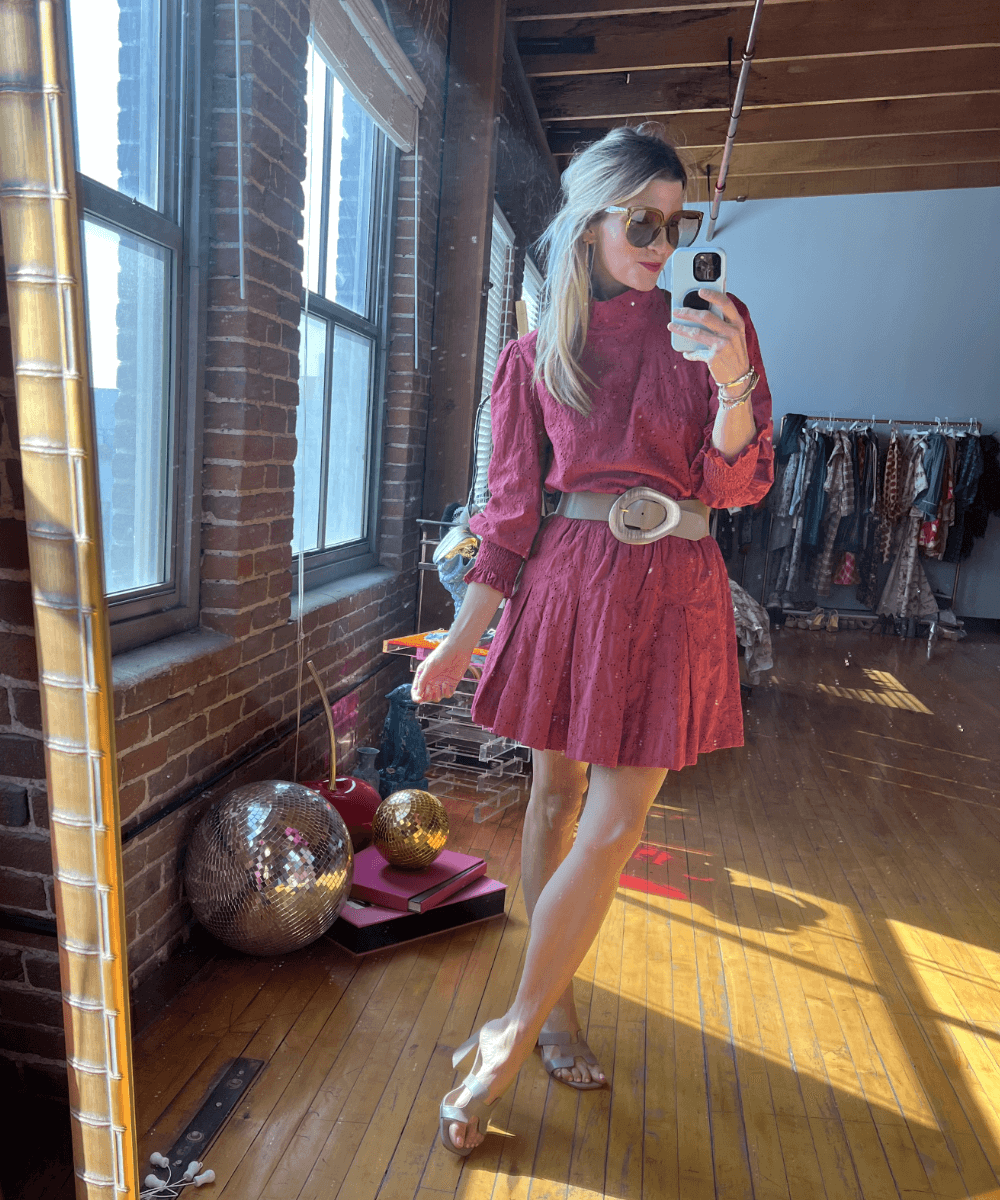 Styles for Days
The mocha hue of this belt is the perfect, muted accent to this fall-inspired chinoiserie print.
A neutral contrast to luscious fall colors, this mocha stretch belt can cinch your favorite dress or create a dress look from a two piece set