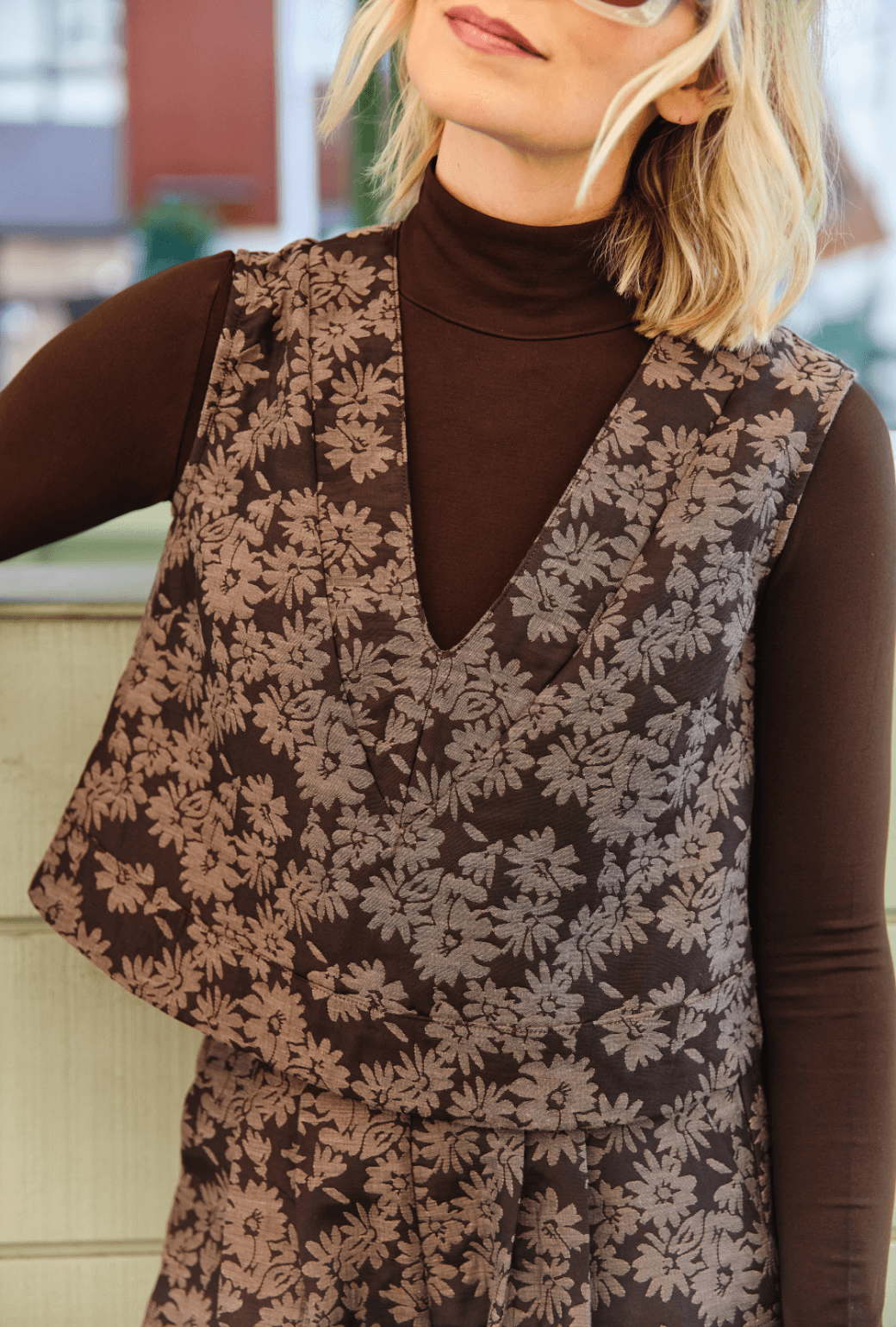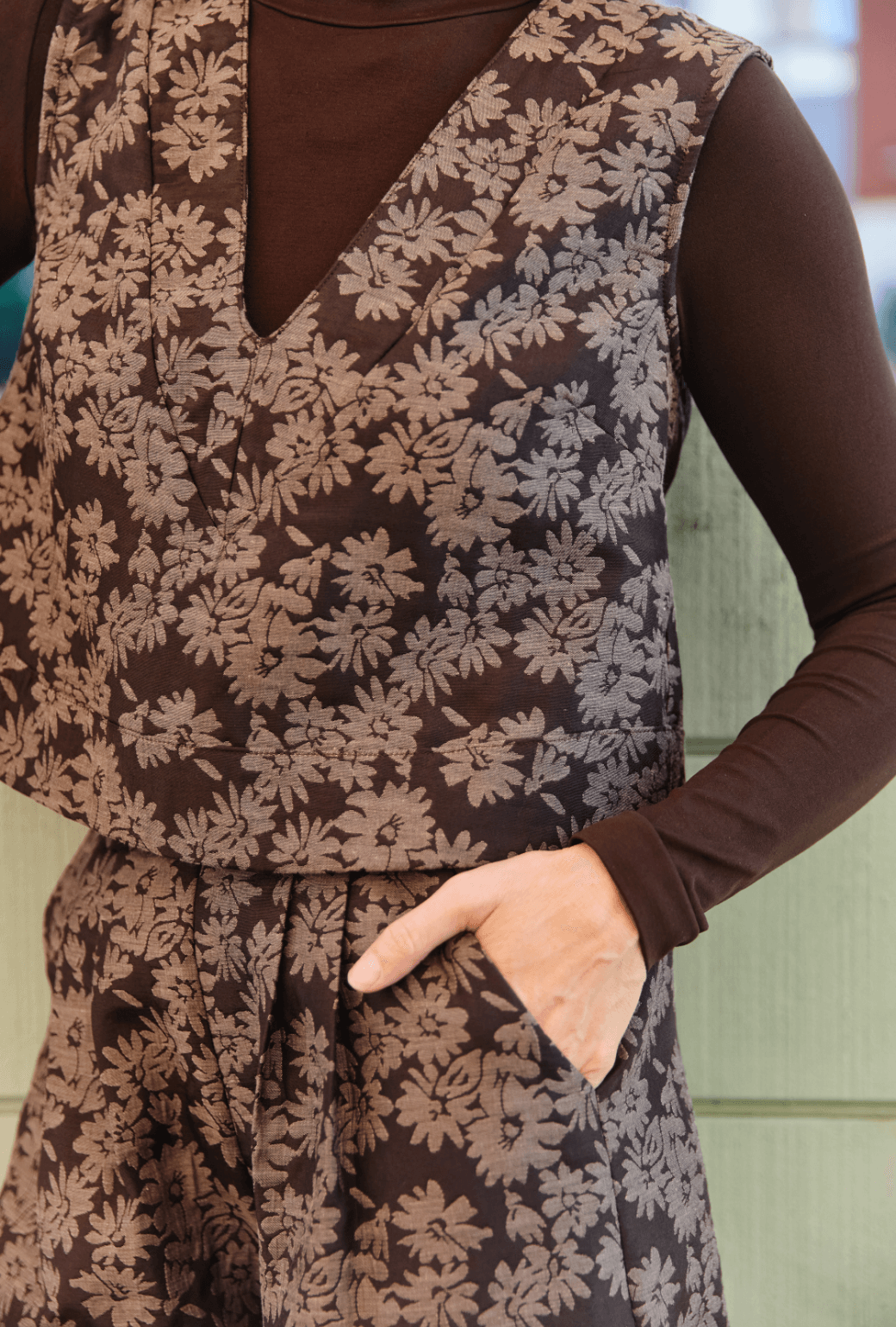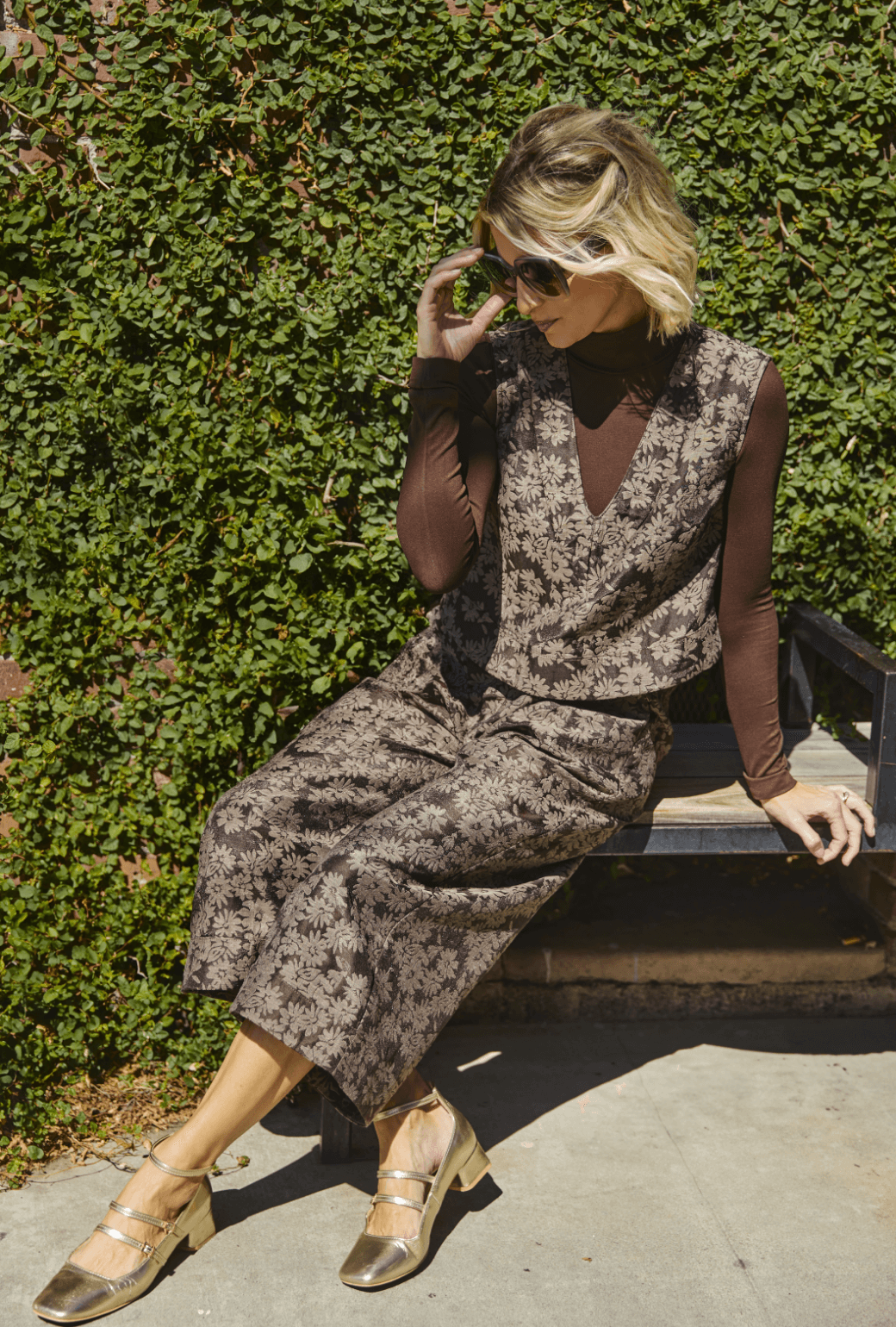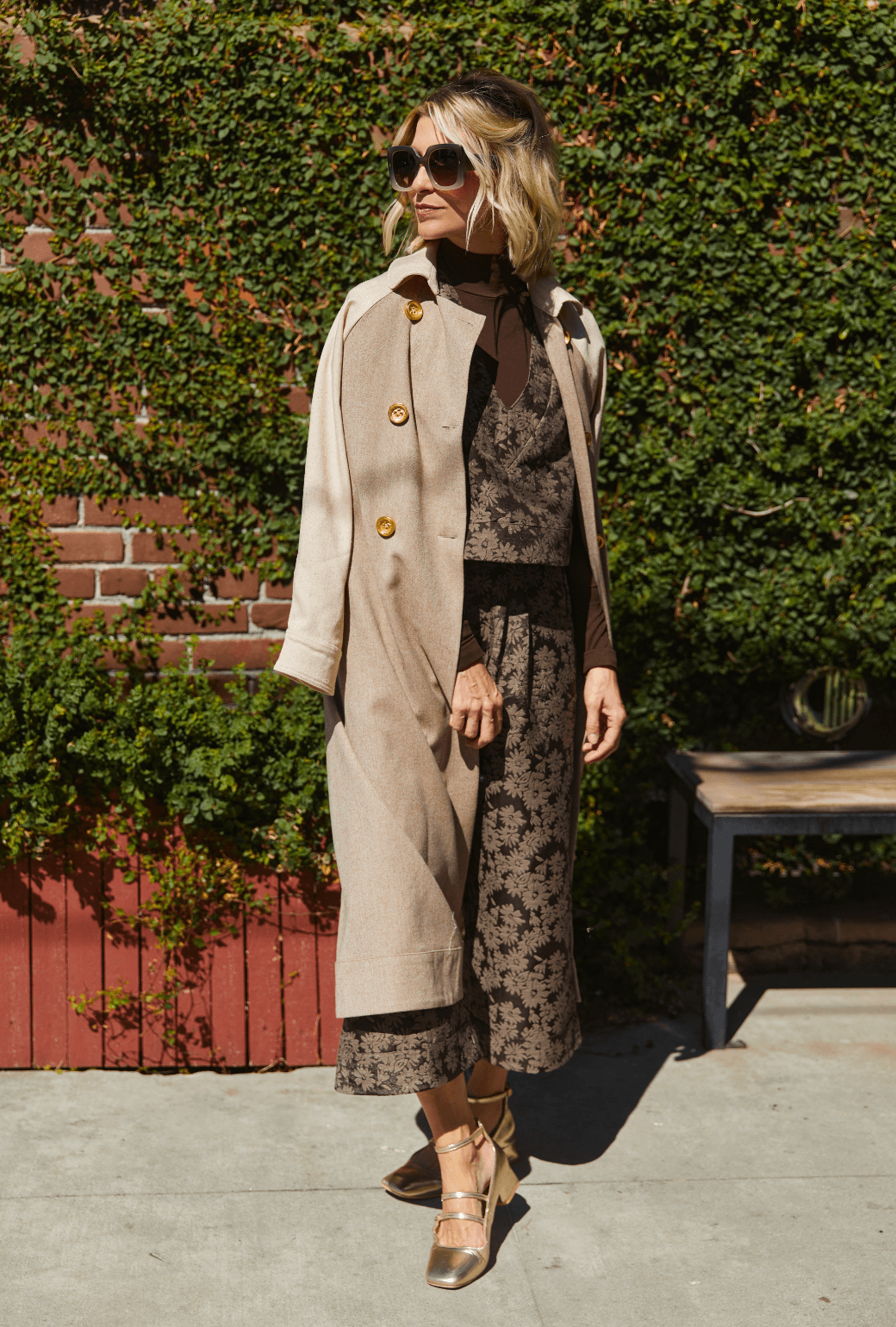 Long Sleeve Turtleneck Top
$58
This buttery soft turtleneck is the perfect layering piece.  It stretches for days and feels like a hug.  It also gives you the ability to winterize any short sleeve or tank dress by wearing this underneath. We particularly love this neutral, chocolate color paired back to the Chocolate Jacquard Deep V Mod Top.

Long Sleeve Turtleneck Top
$58
Long Sleeve Turtleneck Top
Why We Love It
Washable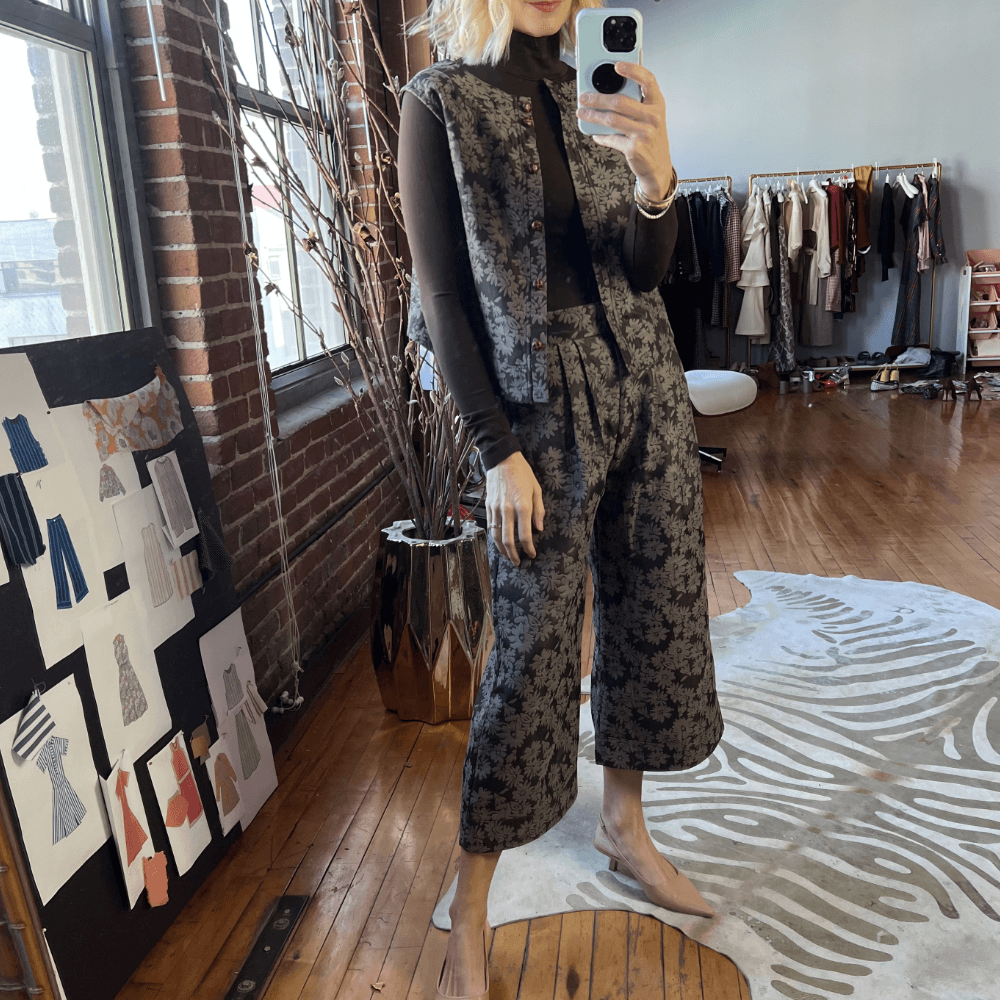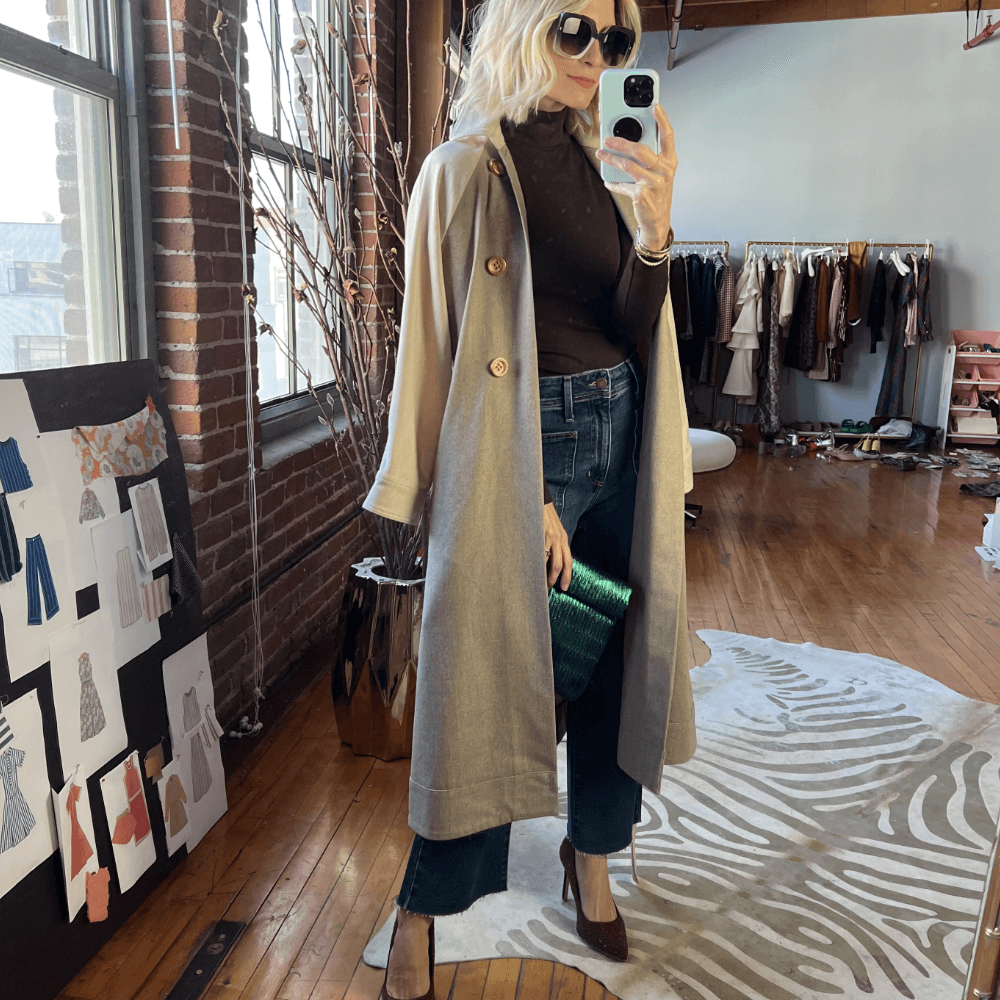 Styles for Days
The deep chocolate color and fitted silhouette of this turtleneck make it the perfect layering piece to "warm up" an ensemble. We love it layered under the Chocolate Jacquard set.
For an effortlessly chic ensemble, pair the turtleneck with our new Dark Denim Sailor Jeans and our Le Contrast Trench.
Switching out the Deep V Mod Top for the Le Contrast Trench is an easy way to transform these pieces into a different look.