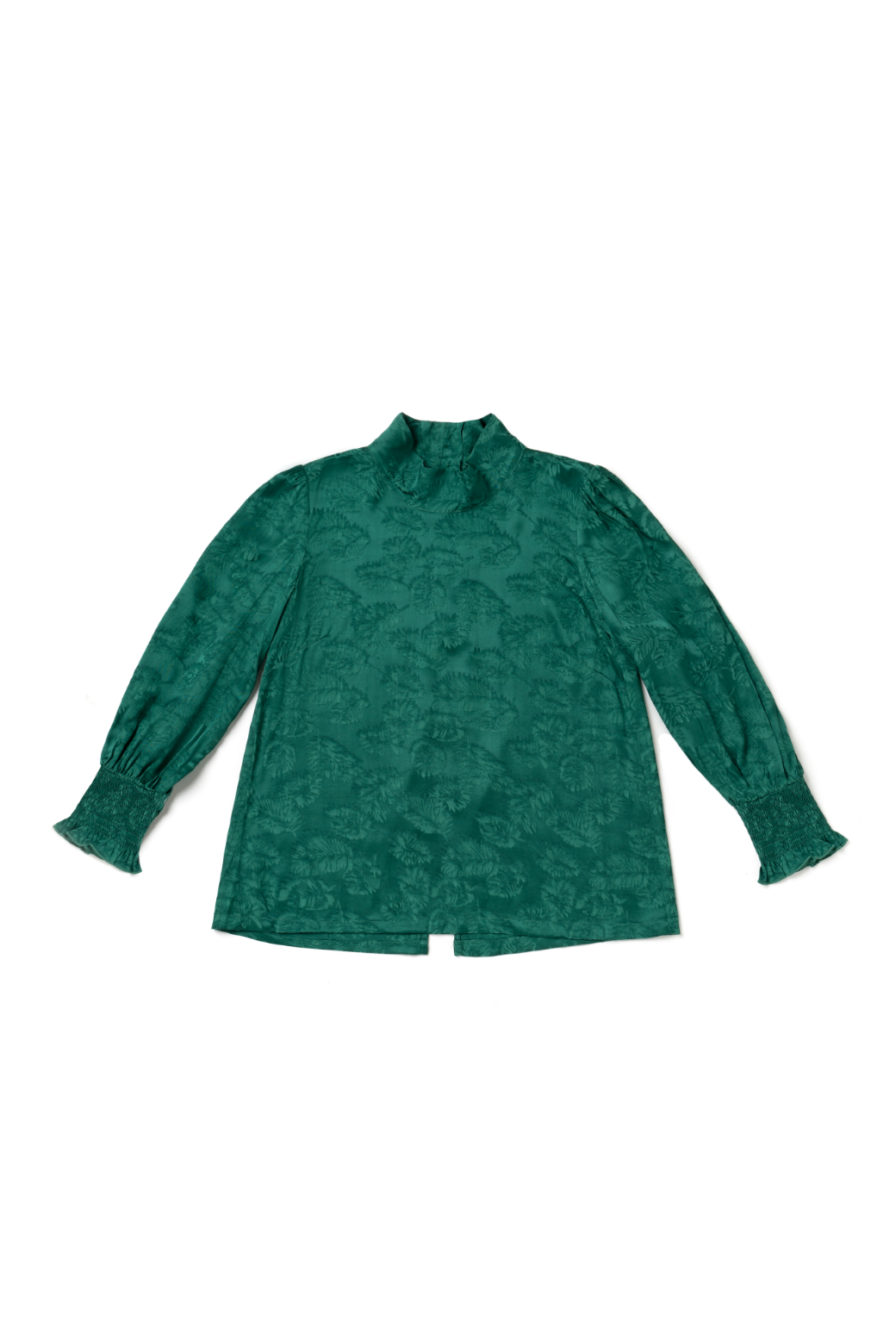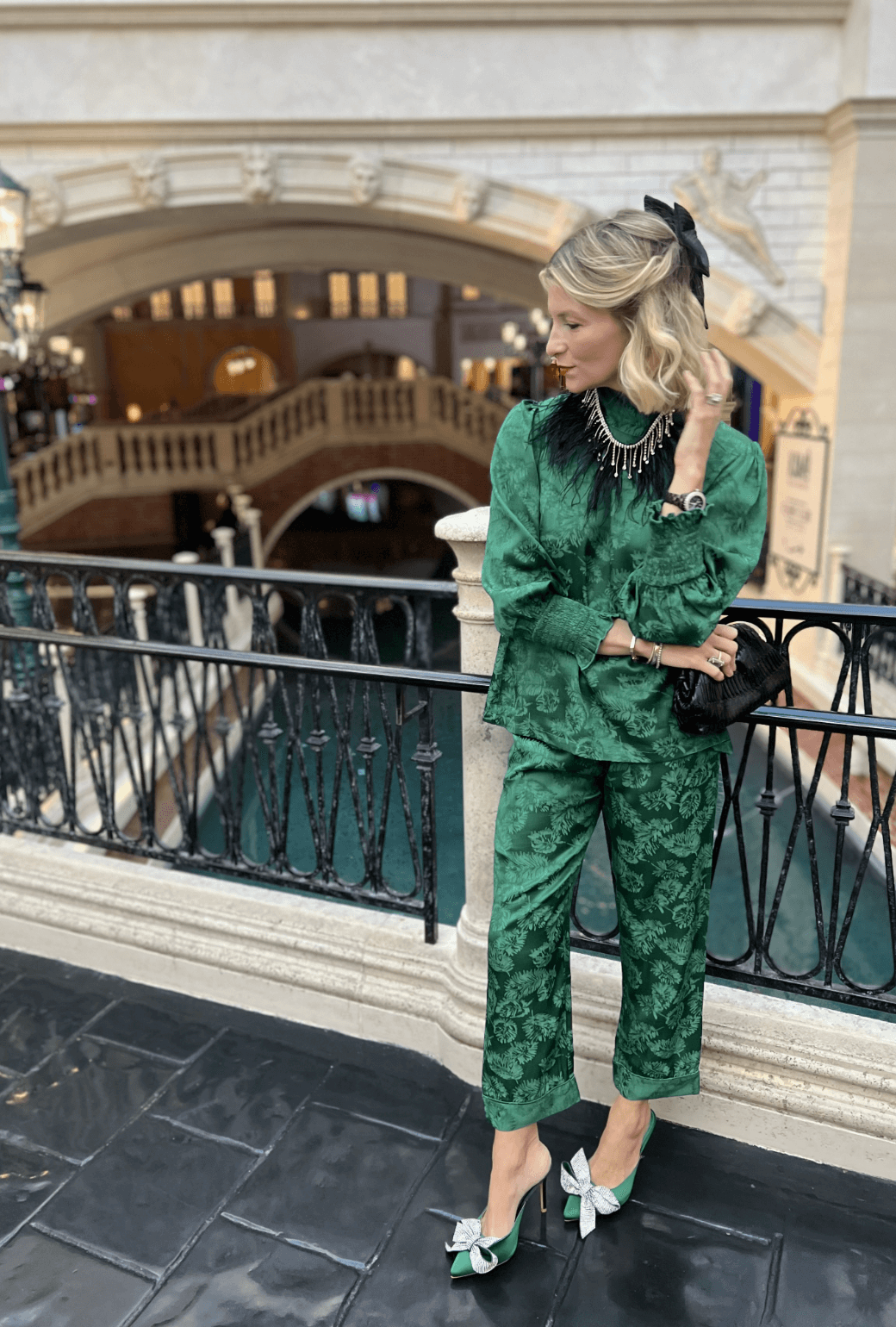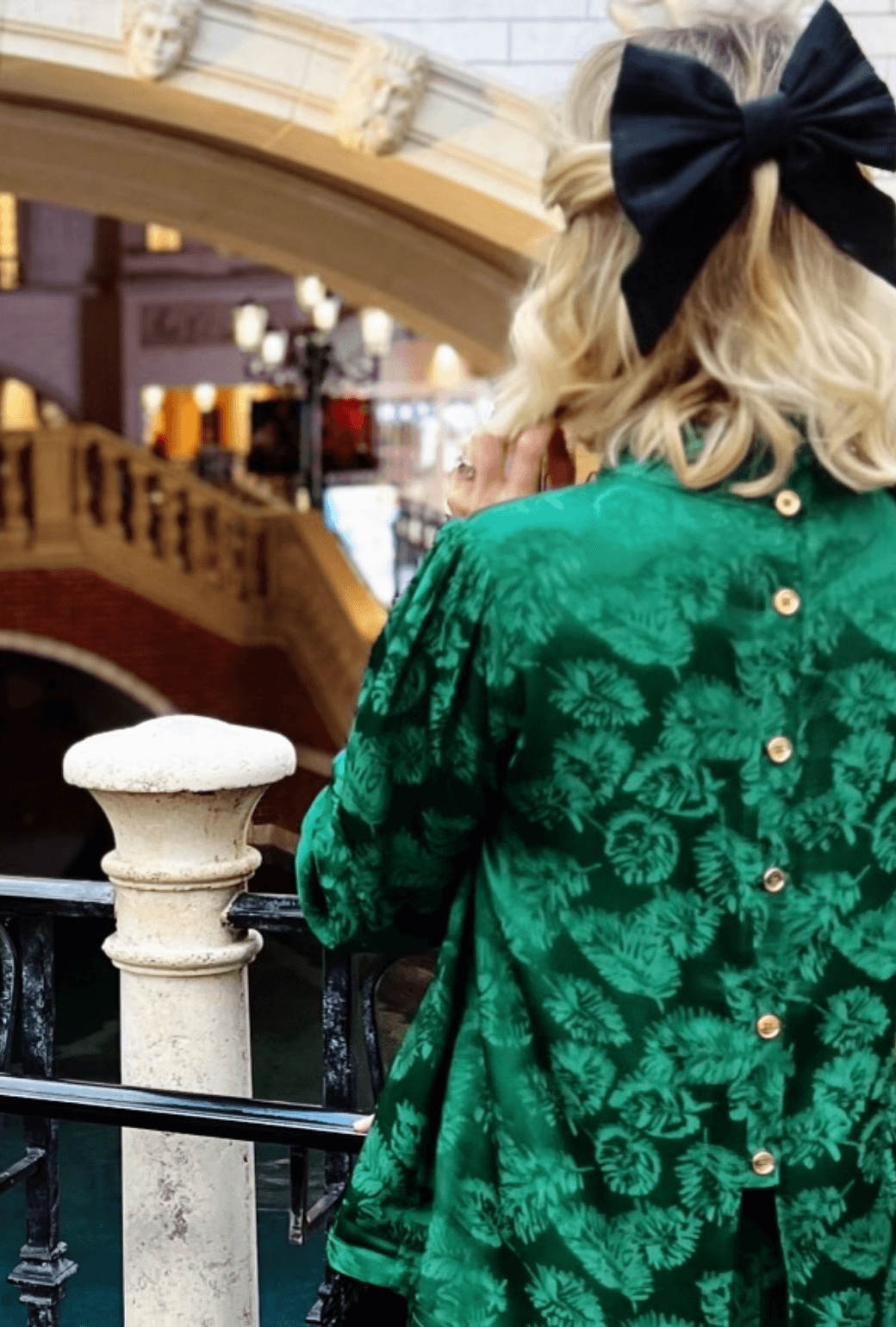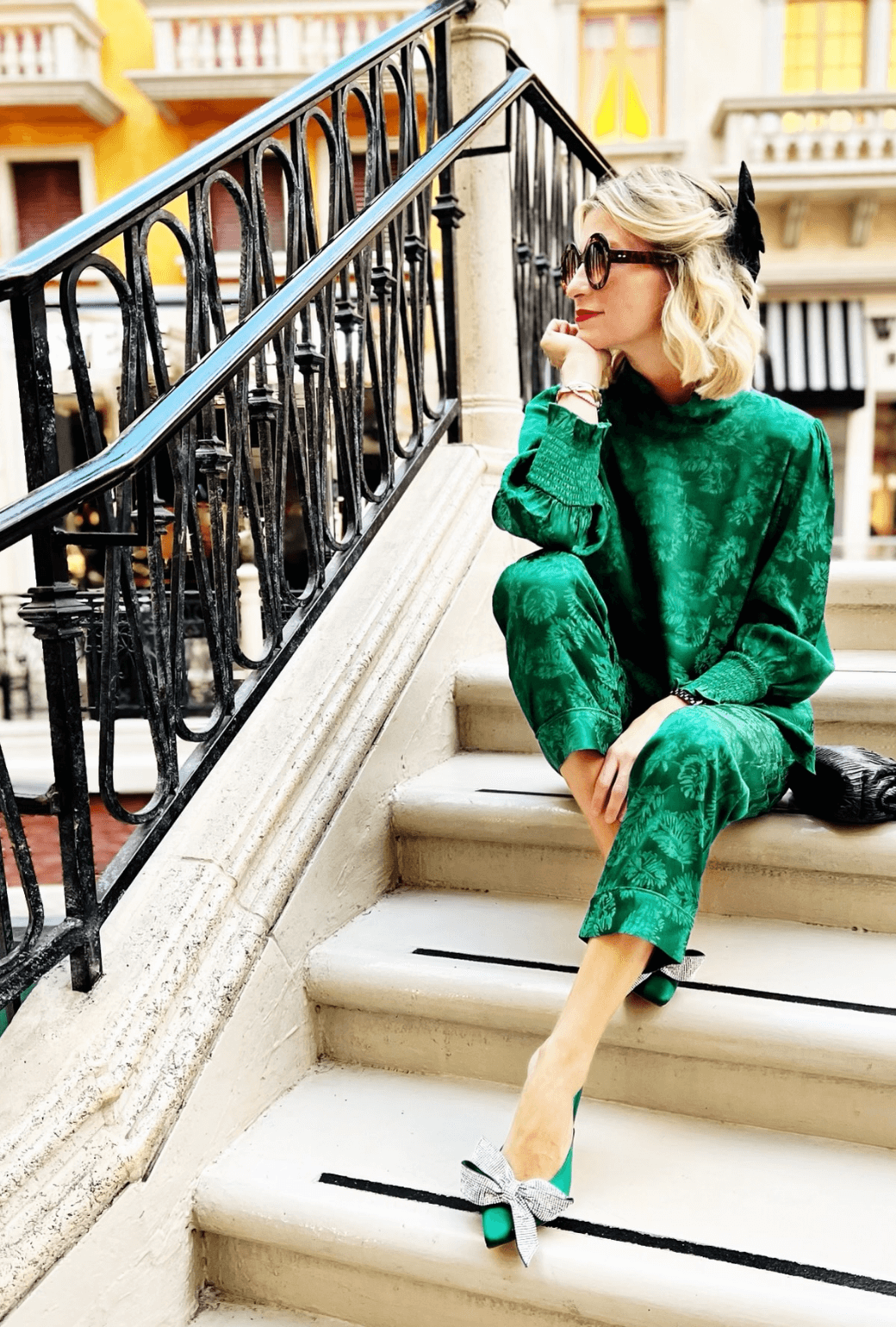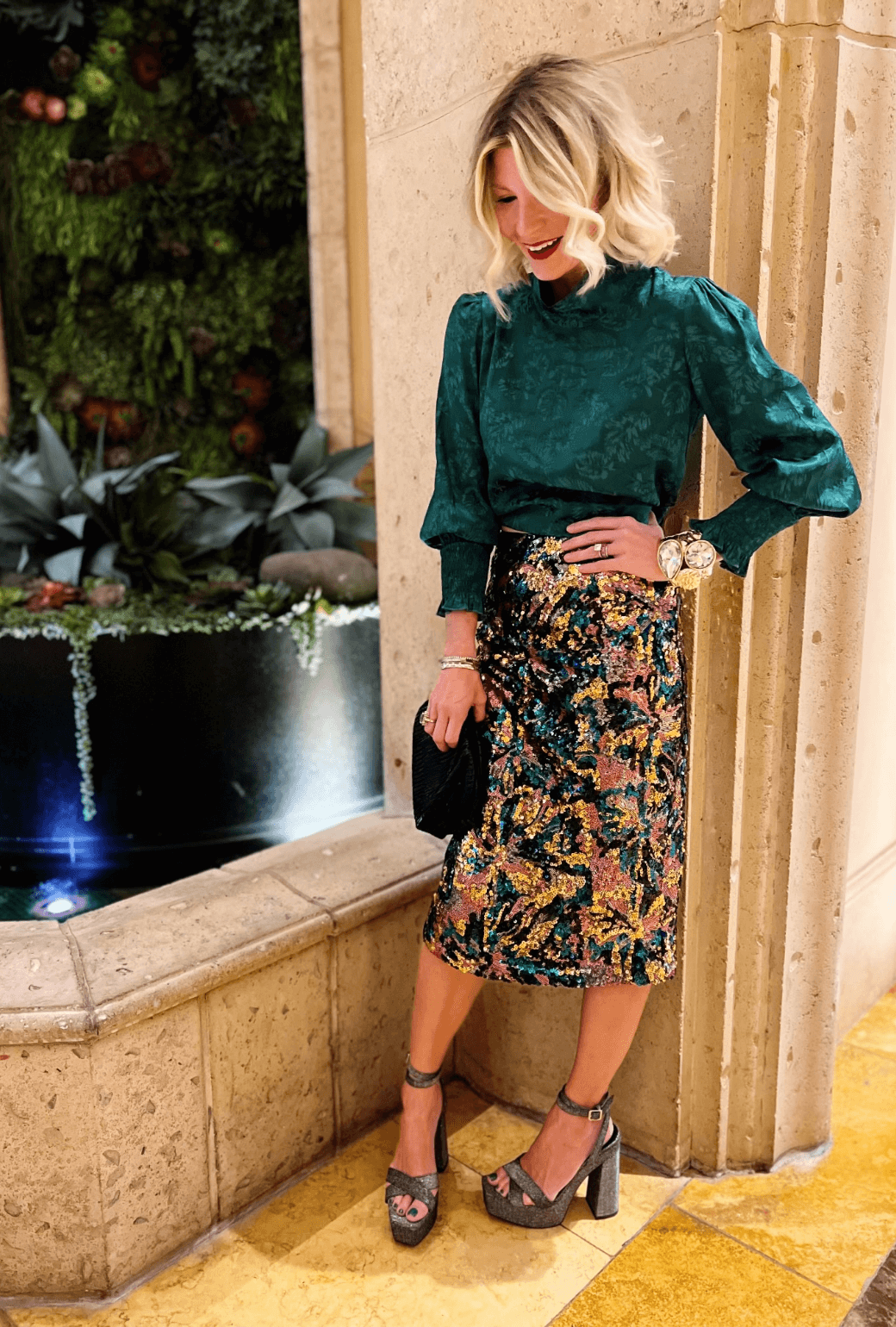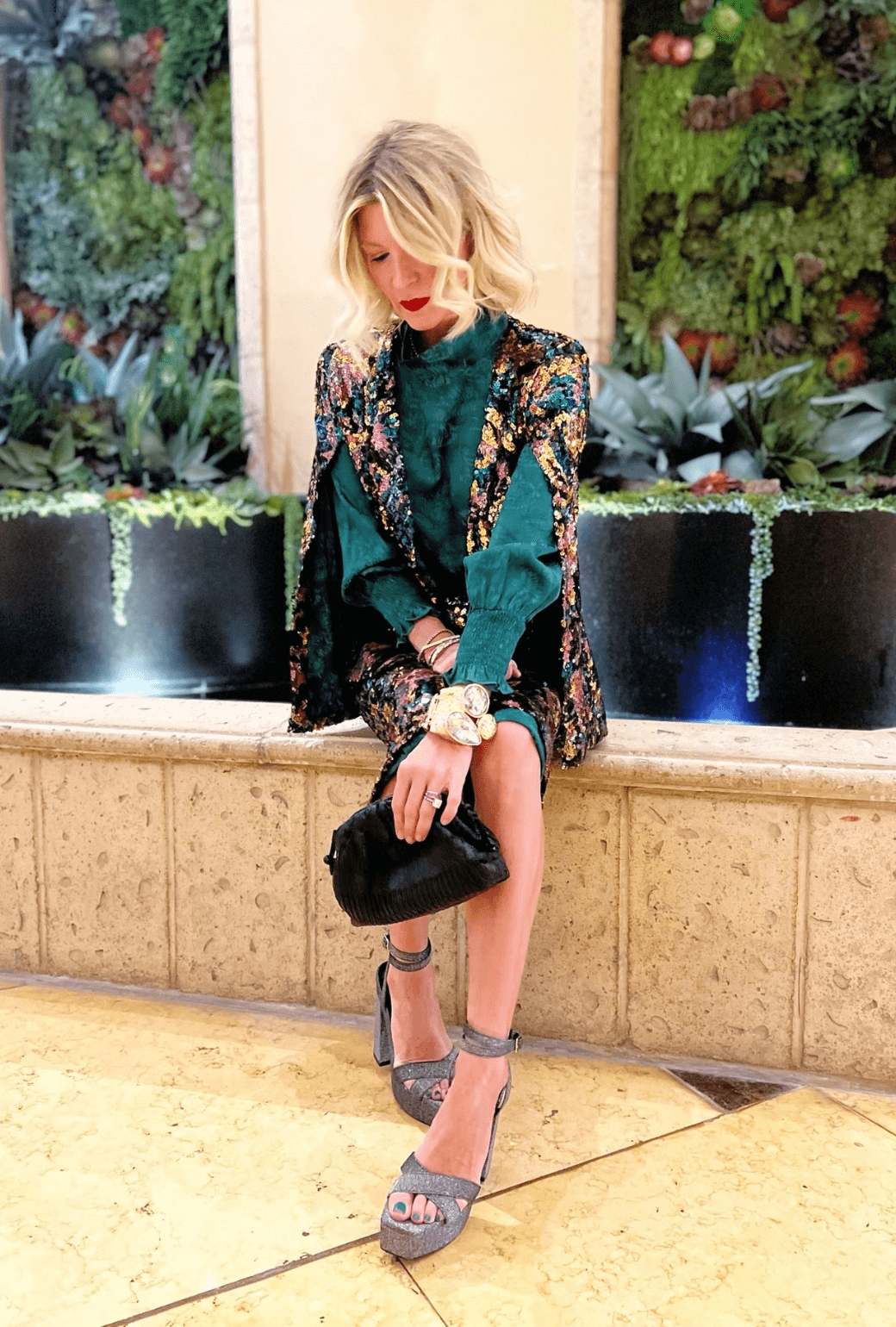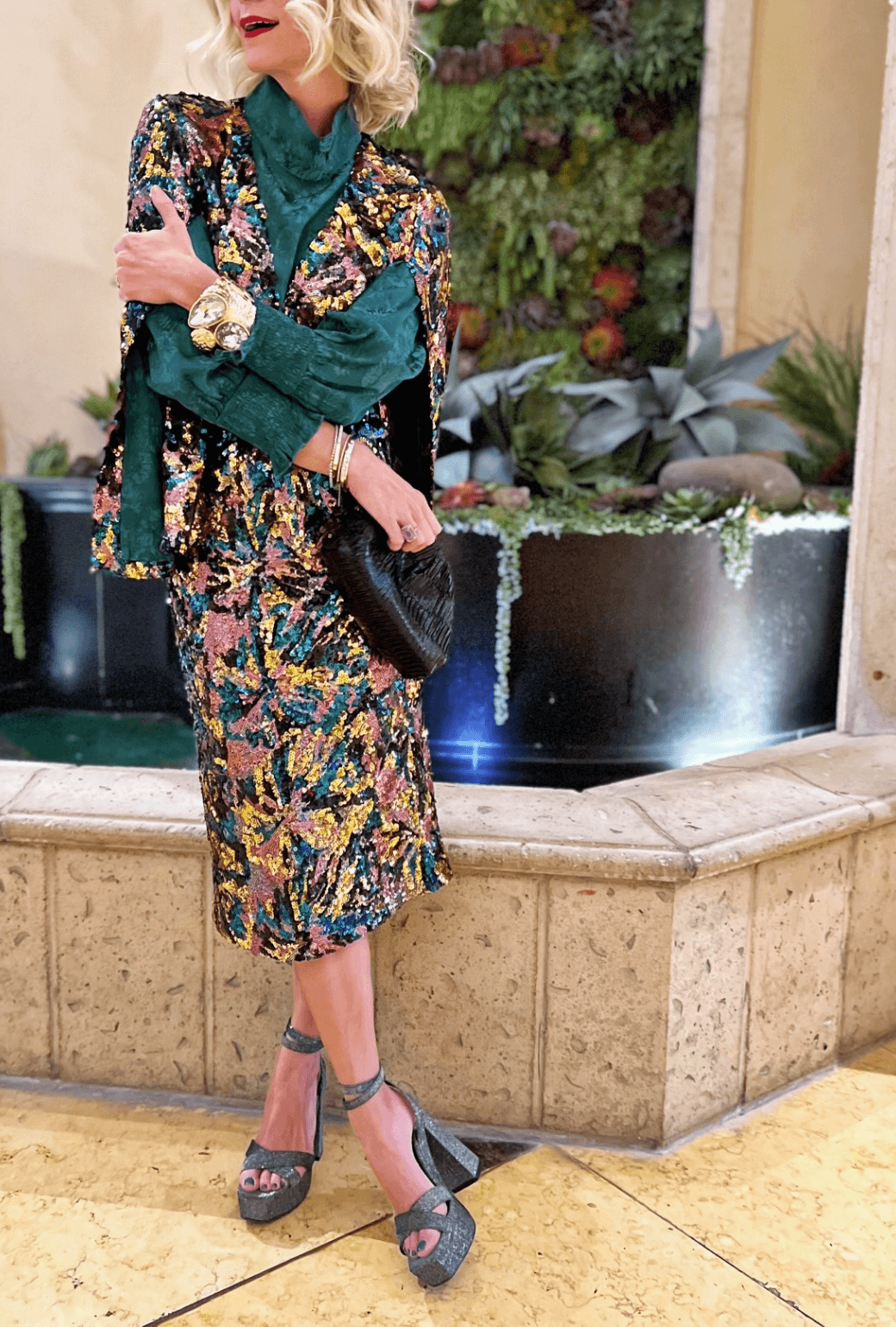 Long Sleeve Mod Top
$148
Covered in beautiful leaves, our Emerald Mod Top is as comfortable as she is practical and pretty. In a feminine floral textile with smocked cuffs and a built-up collar, she blends elegance with functionality. Looking to mix it up? Flip her around to pop the buttons in the front for a fresh take. 
Why We Love It
Washable
Functional Buttons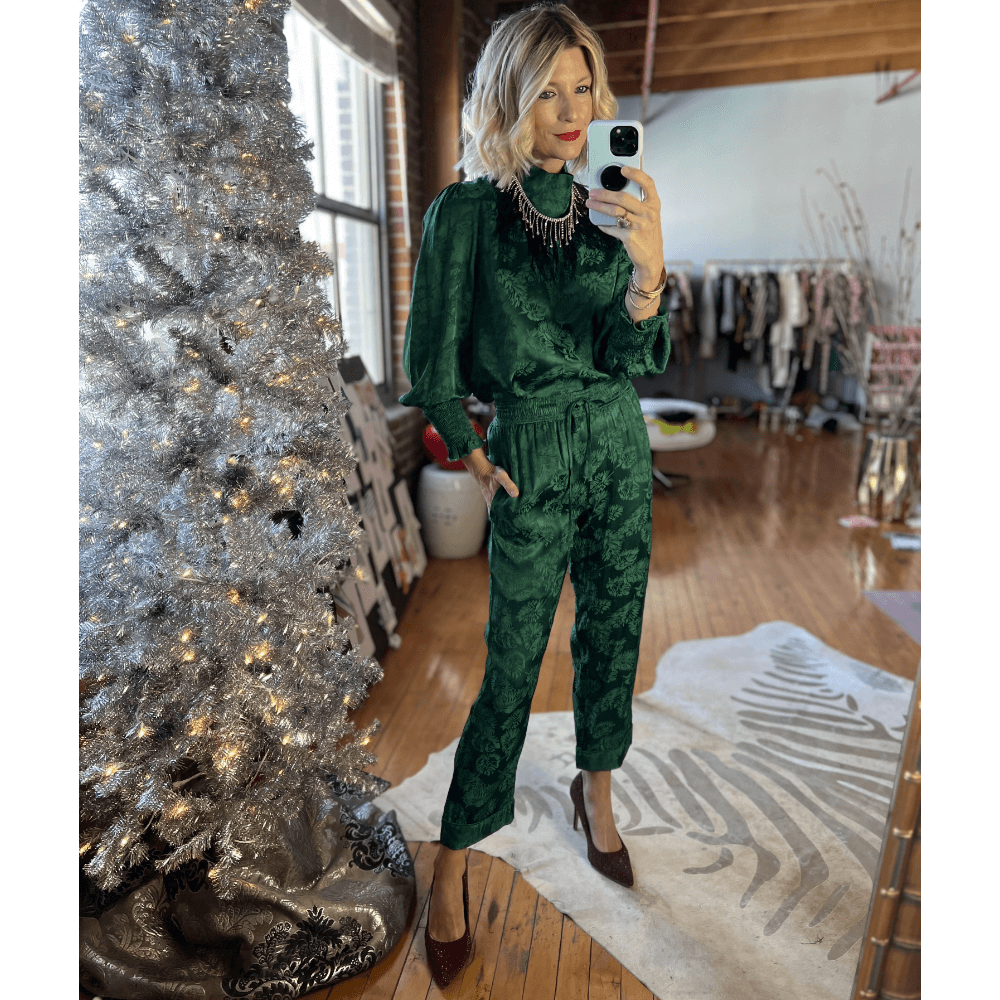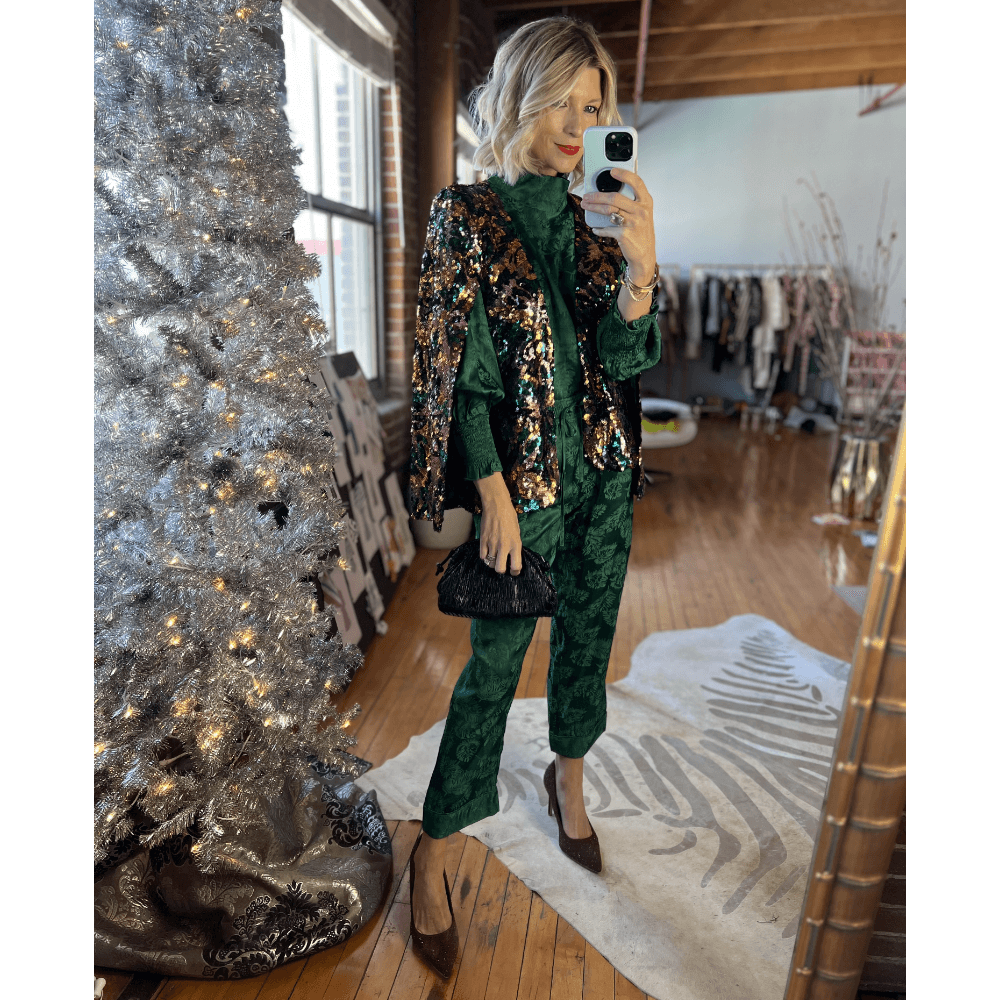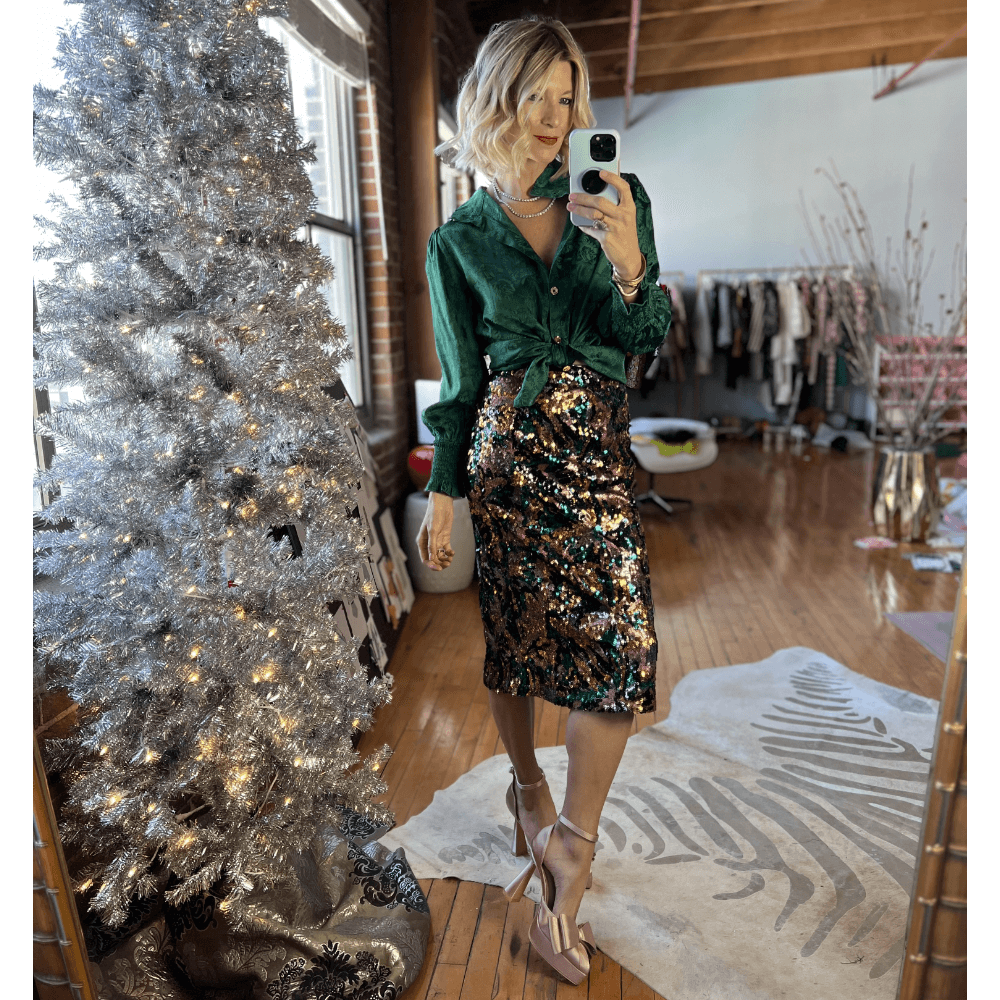 Styles for Days
For a sophisticated evening ensemble, pair the Mod Top with her matching Everyday Pants. A quick pairing of our Crystal Pump in Burgundy with the Feather and Rhinestone Necklace elegantly finishes this look.
The multi-color sequins in the Sparkle Cape make a perfect blend with the Emerald Mod Top and Everyday Pants. This look is perfect for a Holiday Cocktail Party and the black Pleated Poof stylishly holds all of your essentials.
Flipping the mod top with buttons in front gives it a completely different look. Styled as a button up with the Green and Gold Sequin Pencil Skirt creates a slightly sultry, but chic look. The blush Bow Platforms make an easy pairing for this dressier ensemble.