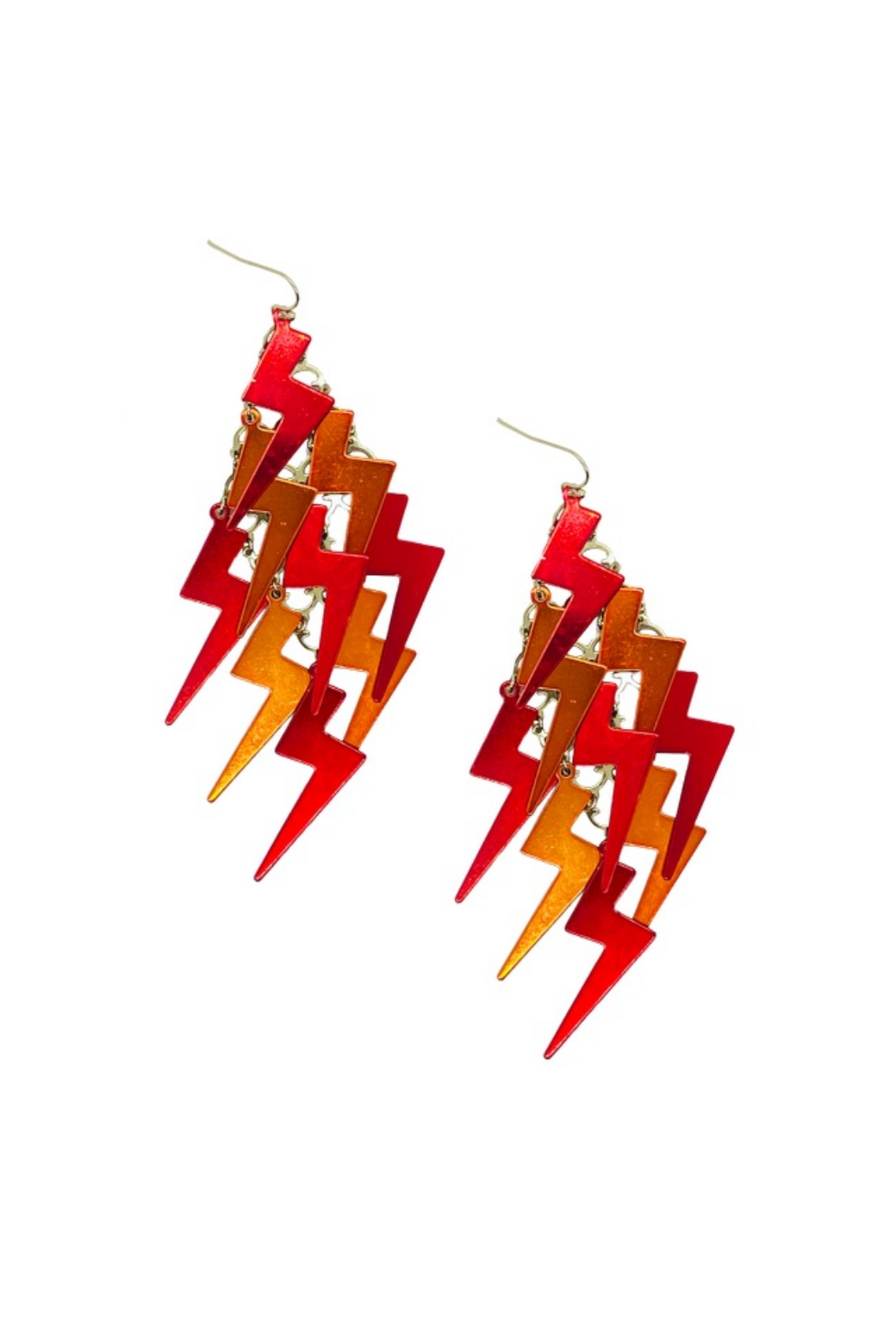 Lightening Bolts - Metallic Red
$28.50
These bold baubles in metallic red lightning bolts are sure to add a little flash to your everyday style.  Made of lightweight, blazer cut metal—these statement makers STRIKE!
Earrings measure 3" long
Please note - Jewelry is Final Sale. Should you have any questions before ordering, we are happy to help!  Please call us at 424.316.BURU (2878).
Lightening Bolts - Metallic Red
$28.50
Lightening Bolts - Metallic Red