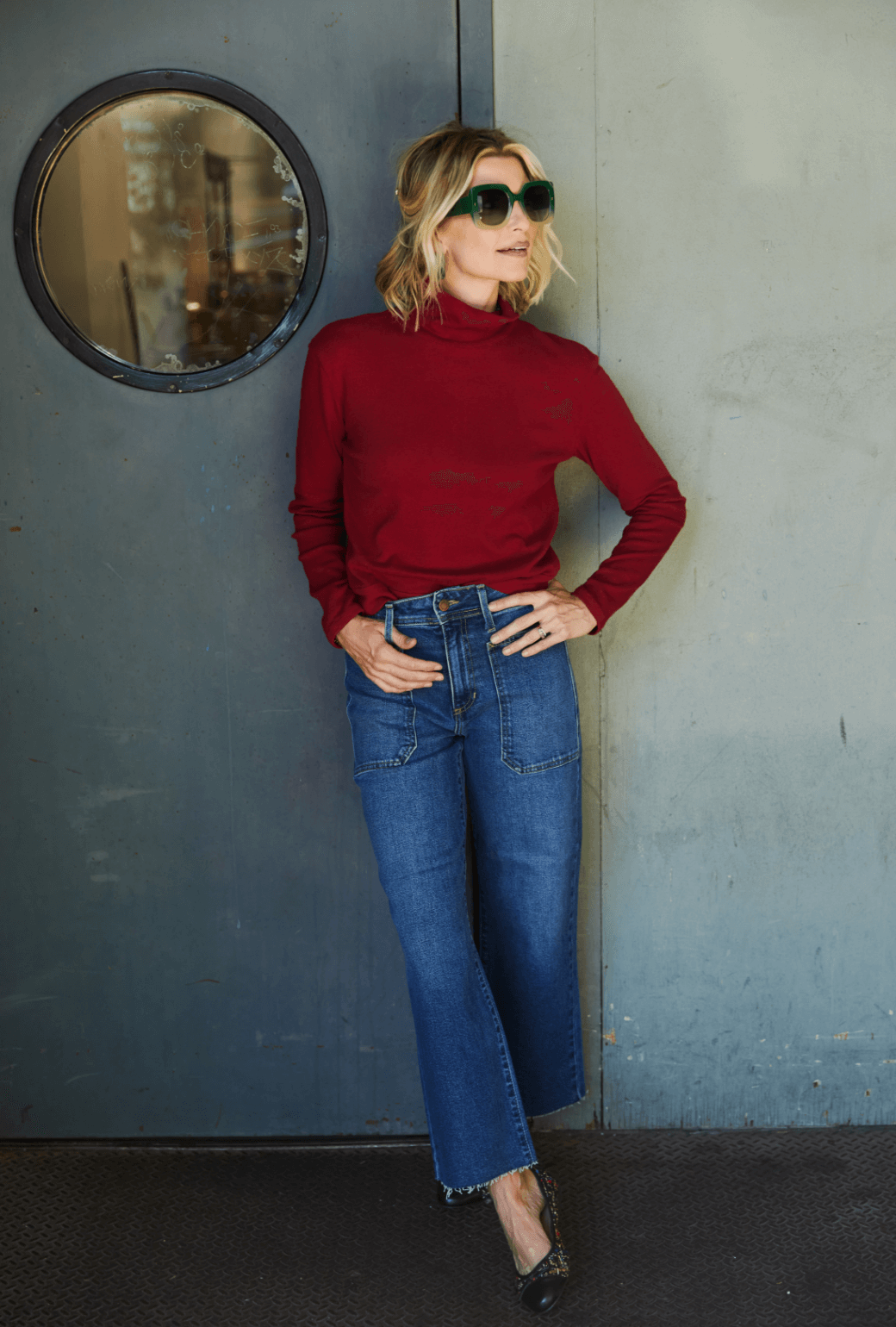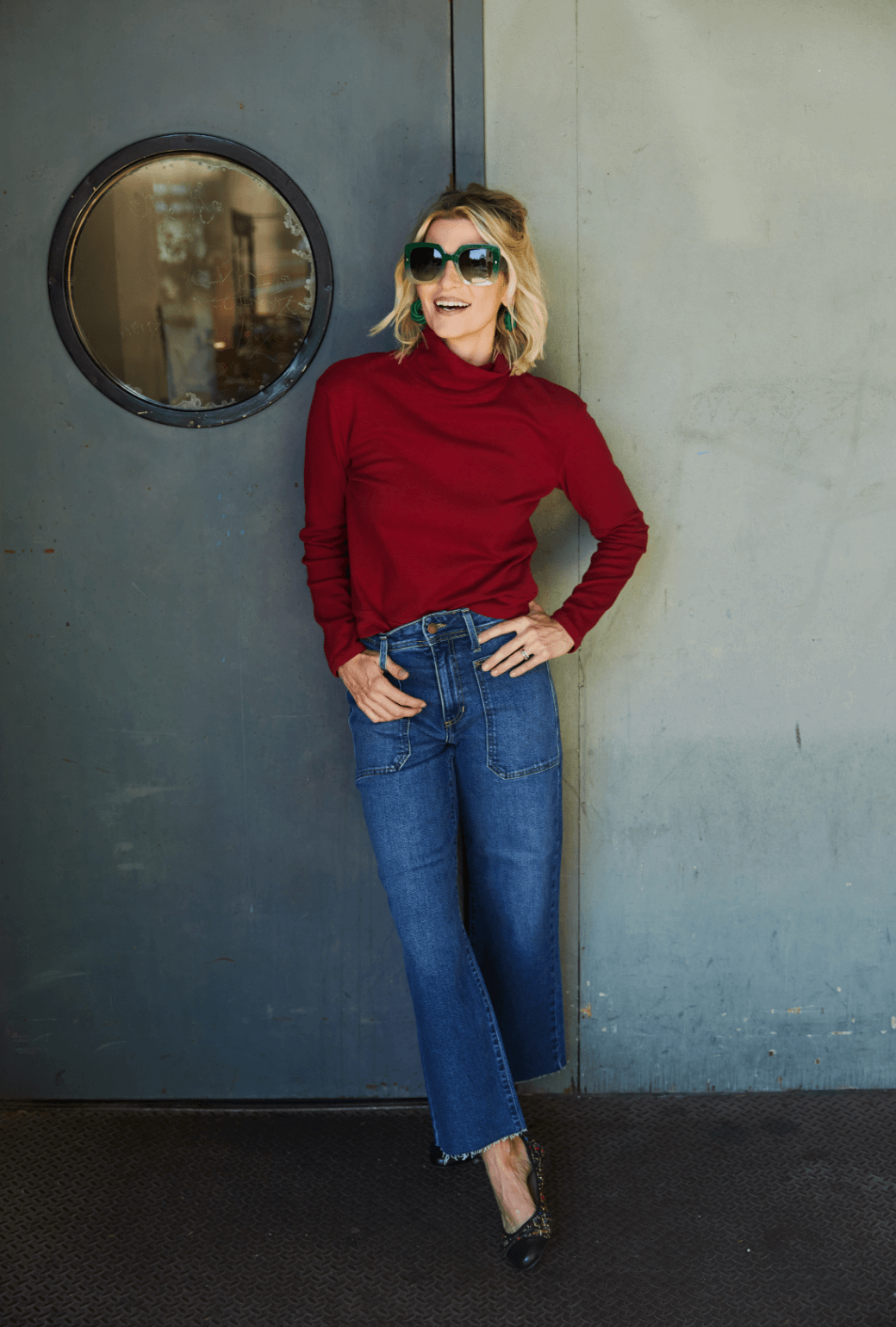 High Rise Sailor Jeans
$158
Our best selling Sailor Jeans now in a classic, dark denim wash! The high waist and slight wide leg combine for one of our most favorite fits. These might become your new go-to denim for getting out the door quickly. Lunch meeting in 10 minutes? Dress them up with a swing coat and heels and get out the door! Sitting on the bleachers during little league? Pop on your favorite tee and sneakers and cheer your littles on while looking fab. Fit like our other Sailor Jeans in White, Terracota, Dark Olive and Walnut.
High Rise Sailor Jeans
$158
Why We Love It
Pockets!
Washable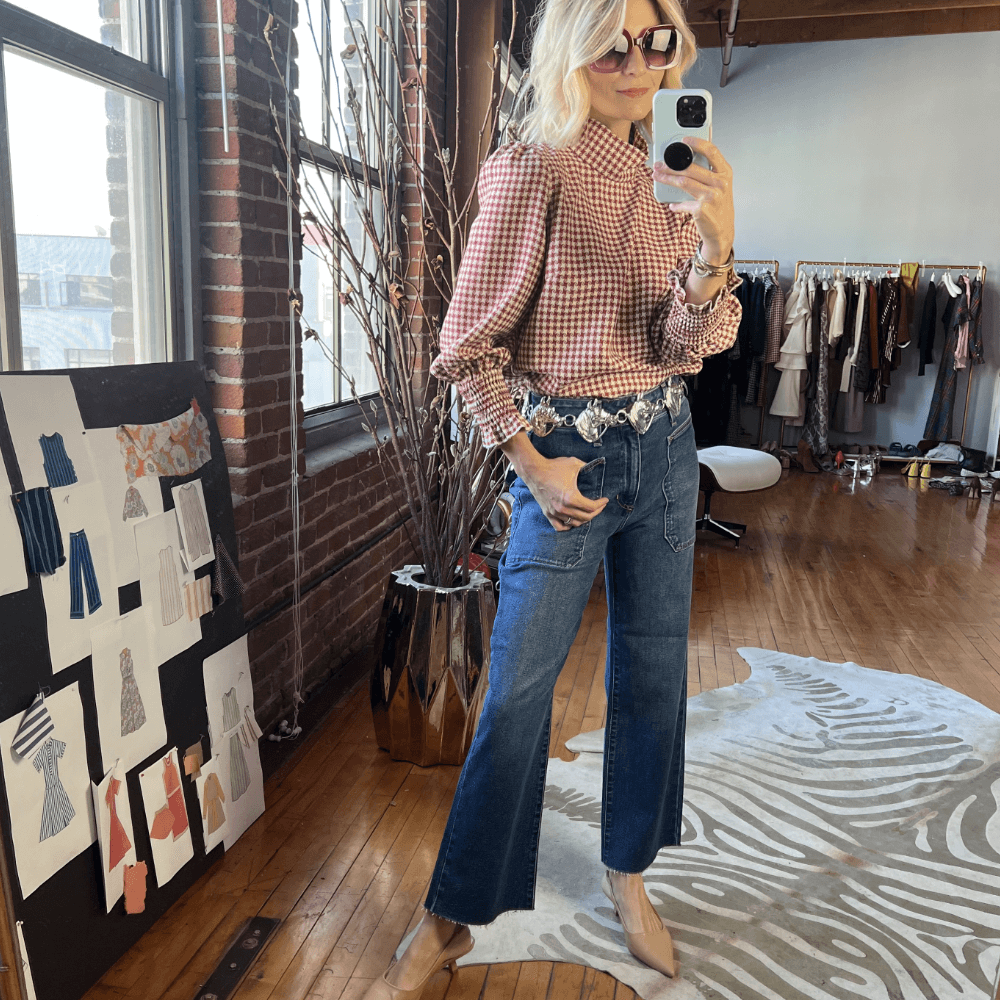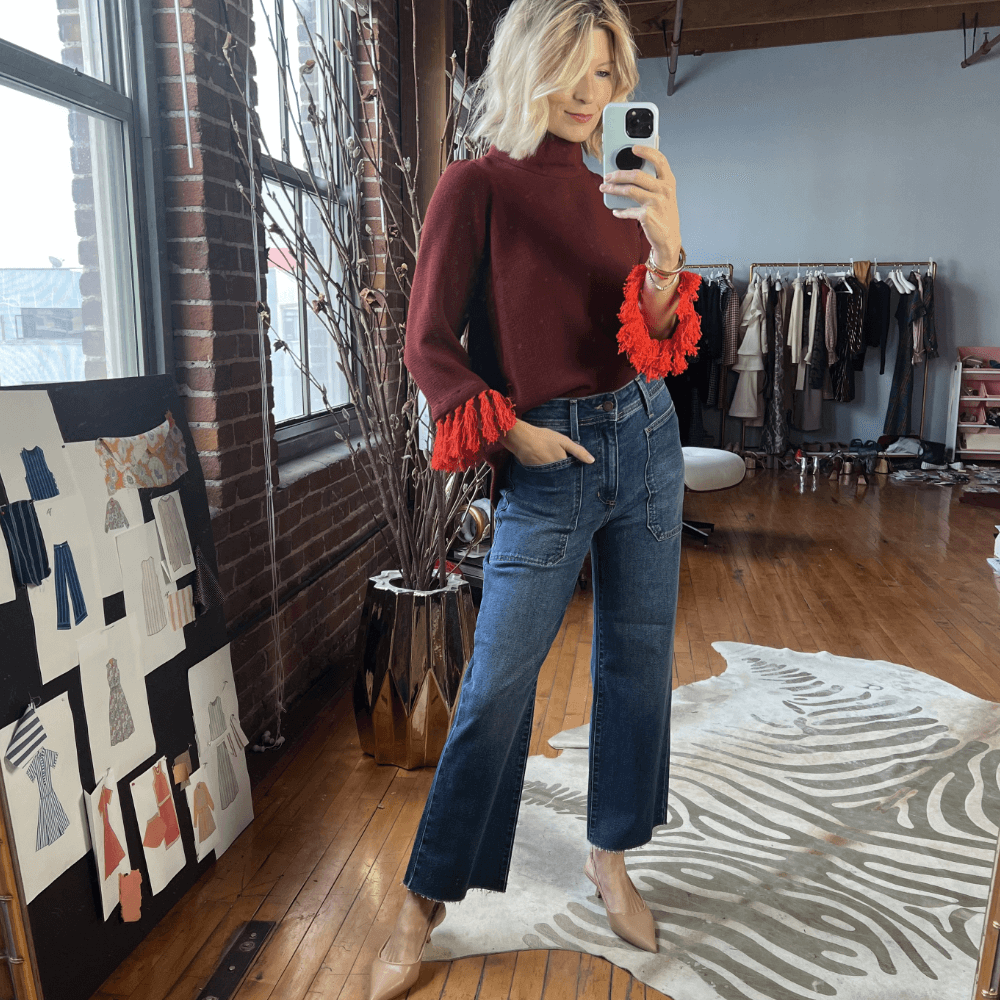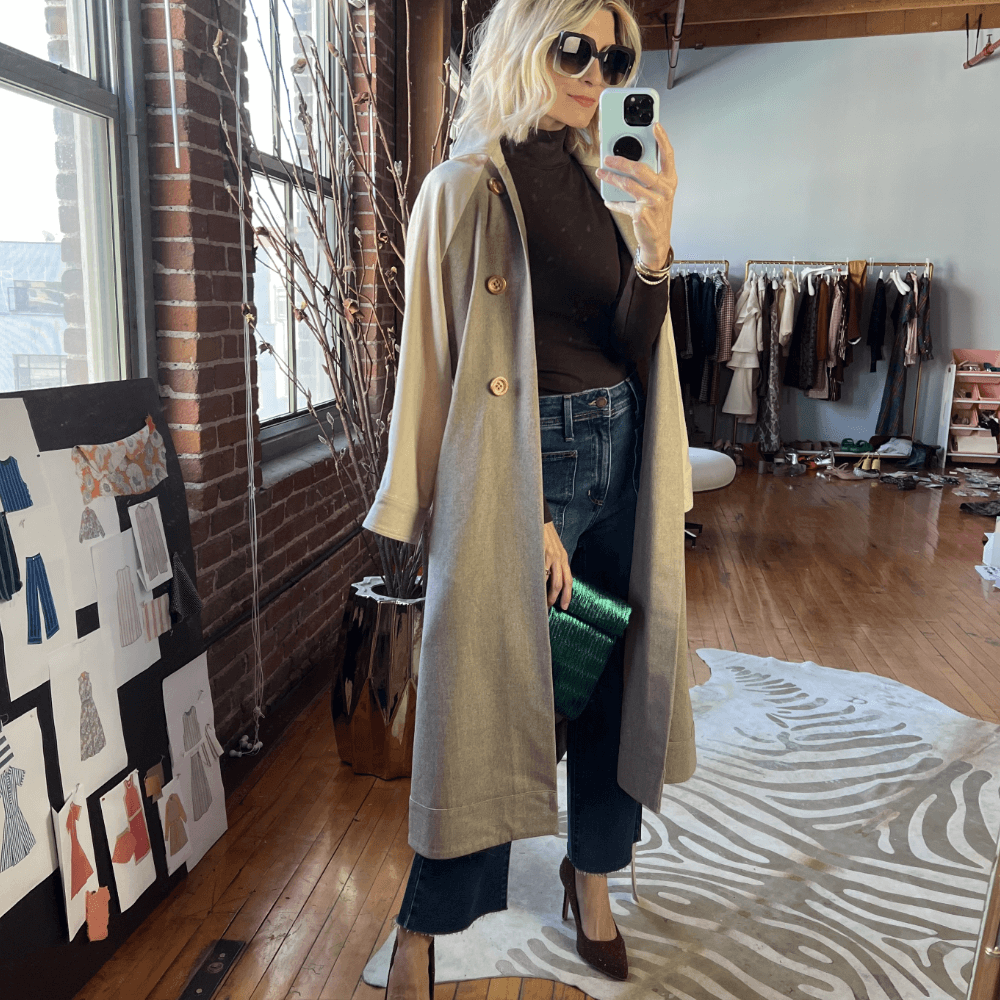 Styles for Days
We do not want to say these jeans are perfect, but they are pretty great. Perfect for a full tuck and a statement belt.
The fit of these jeans makes them perfect for an uber flattering front tuck. The weight of the Tasseled Long Sleeve Mod Top is a great option!
The dark denim wash is beyond chic when paird with our simple chocolate turtleneck and Le Contrast Trench in Latte. This ensemble is what fall dreams are made of!