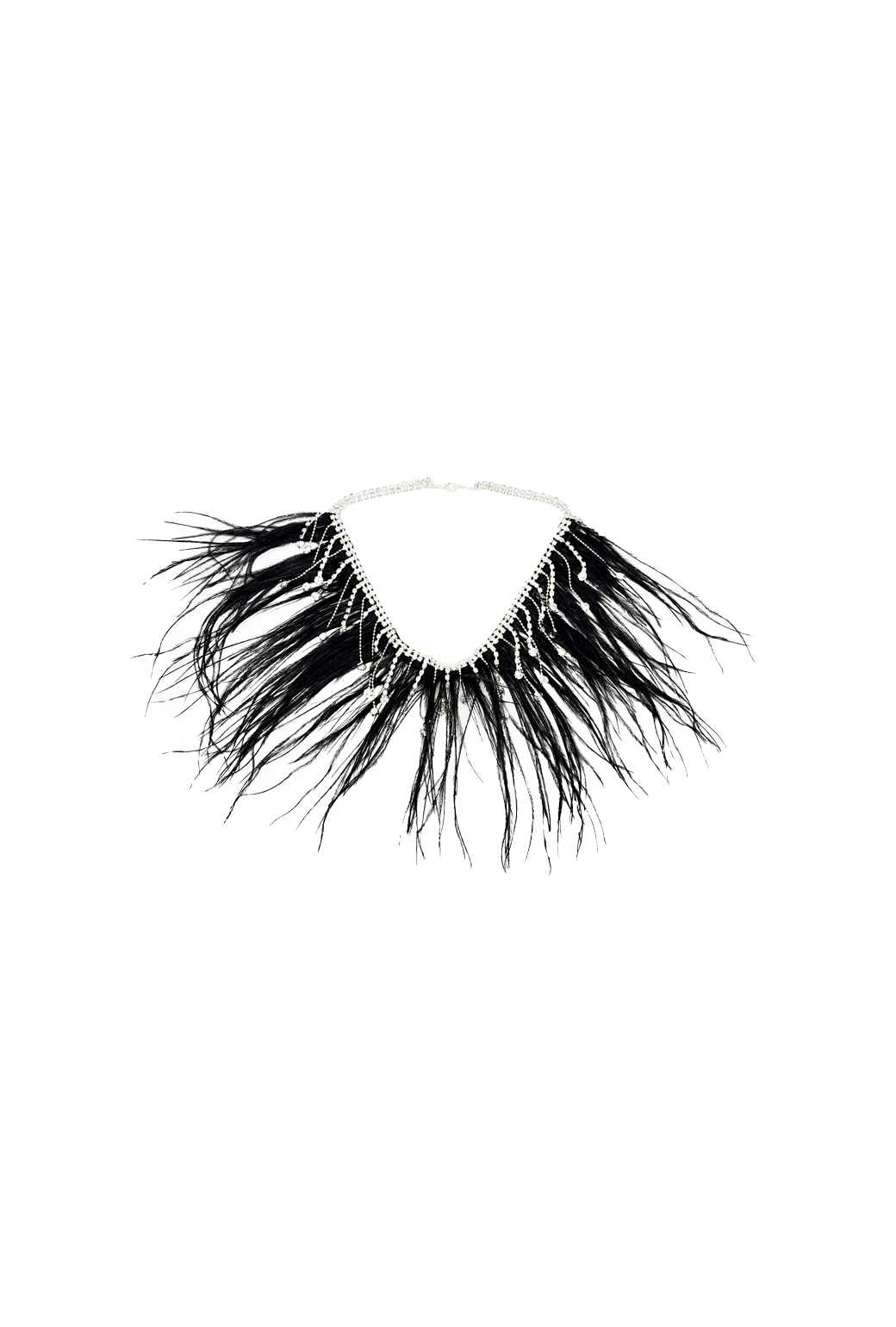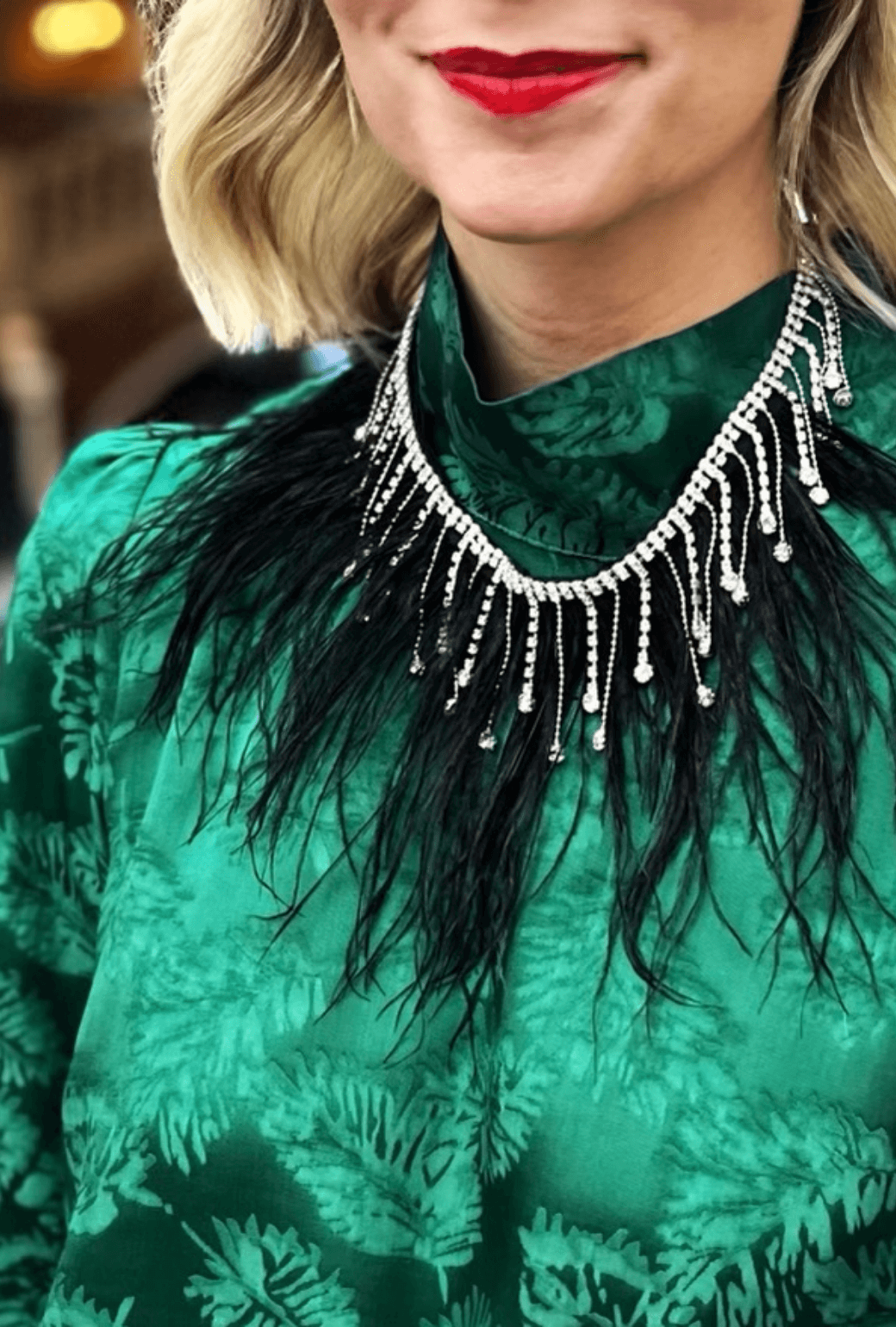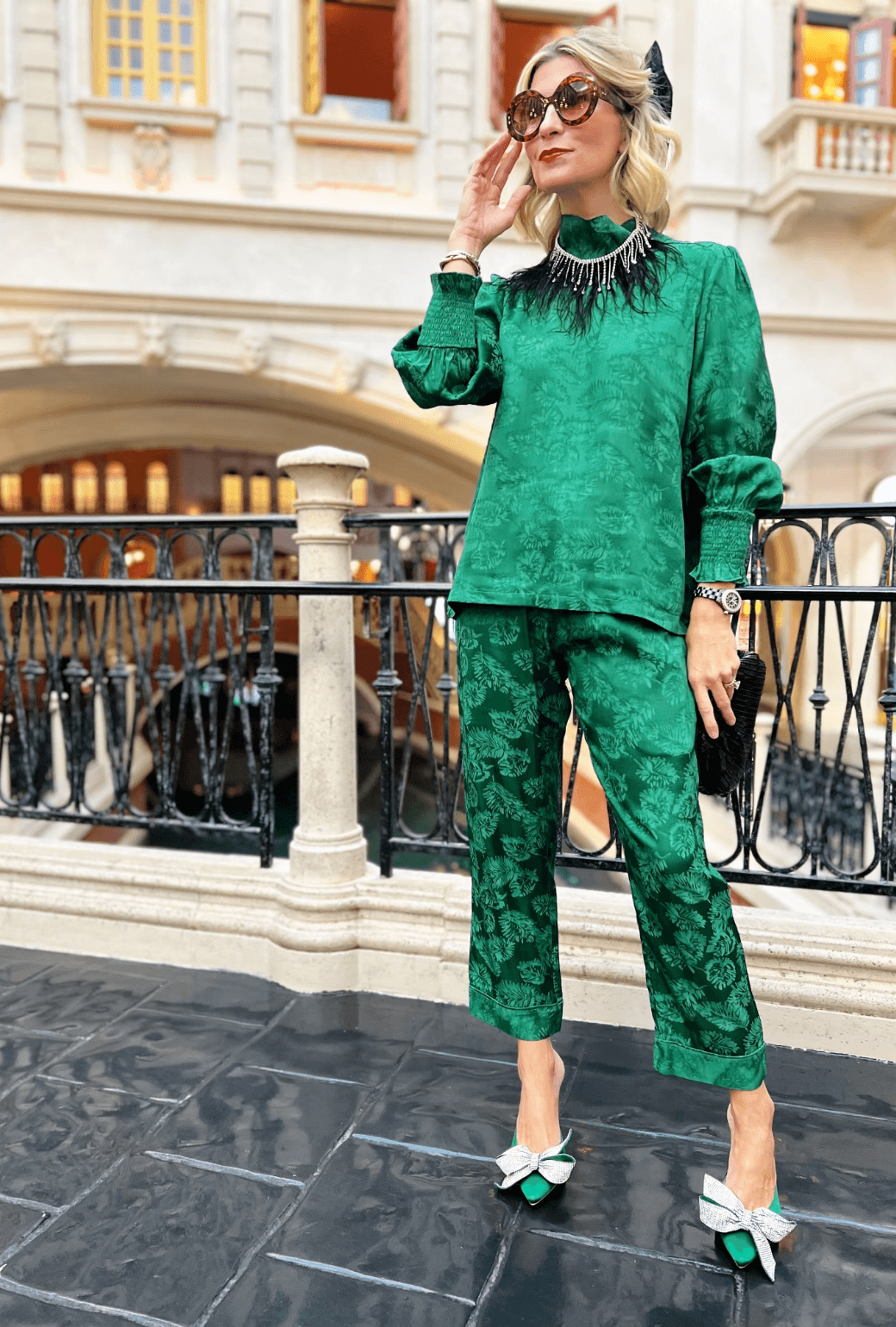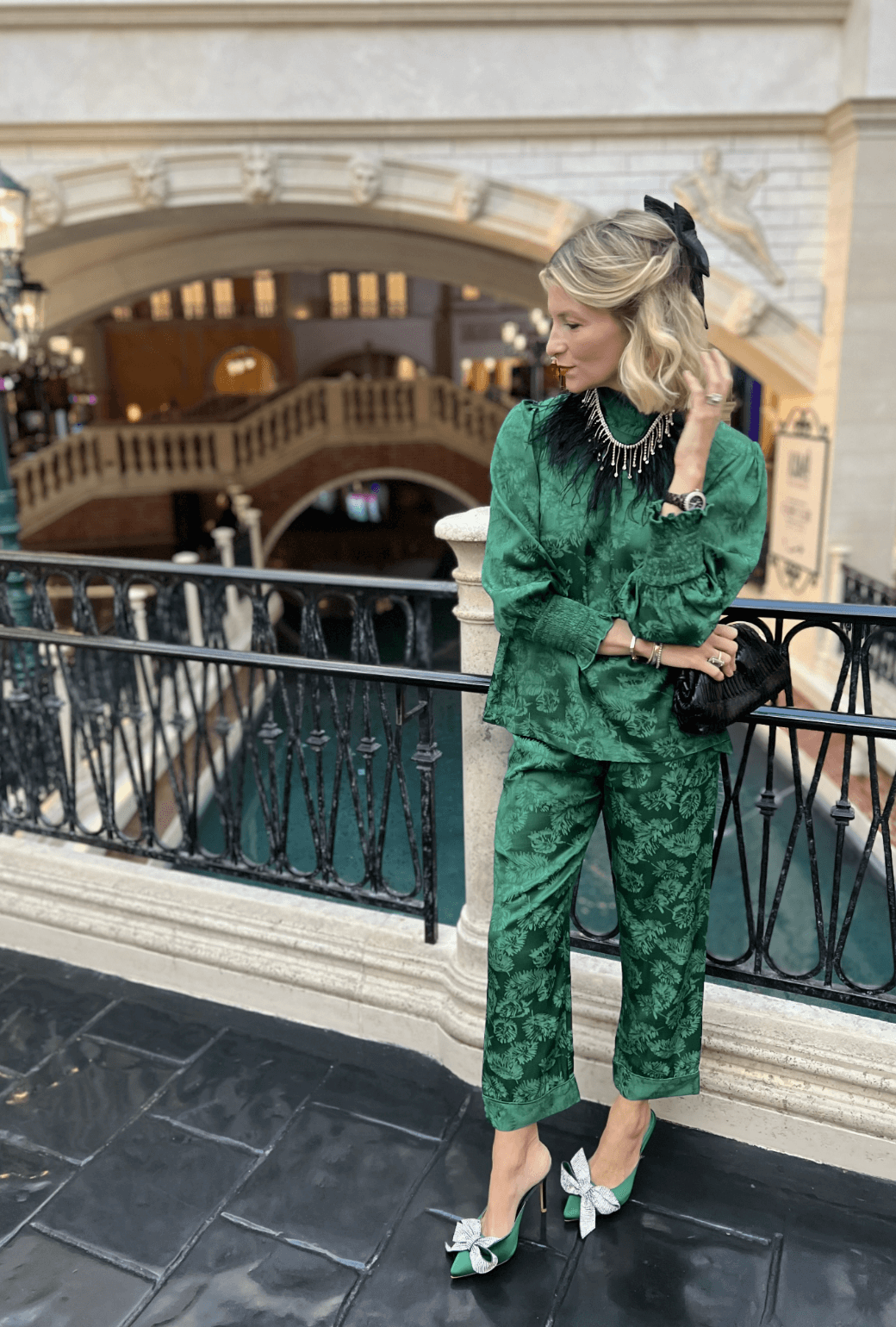 Feather & Rhinestone Collar
$58
Adorn your decolletage with our Feather and Rhinestone Collar Necklace, where delicate feathers dance gracefully alongside sparkling rhinestones. This exquisite piece effortlessly blends nature's whimsy with a touch of glamour, making it the perfect accessory to elevate any ensemble.

Please note: Jewelry is Final Sale. Should you have any questions before ordering, we are happy to help!  Please call us at 424.316.BURU(2878)
Feather & Rhinestone Collar
$58
Feather & Rhinestone Collar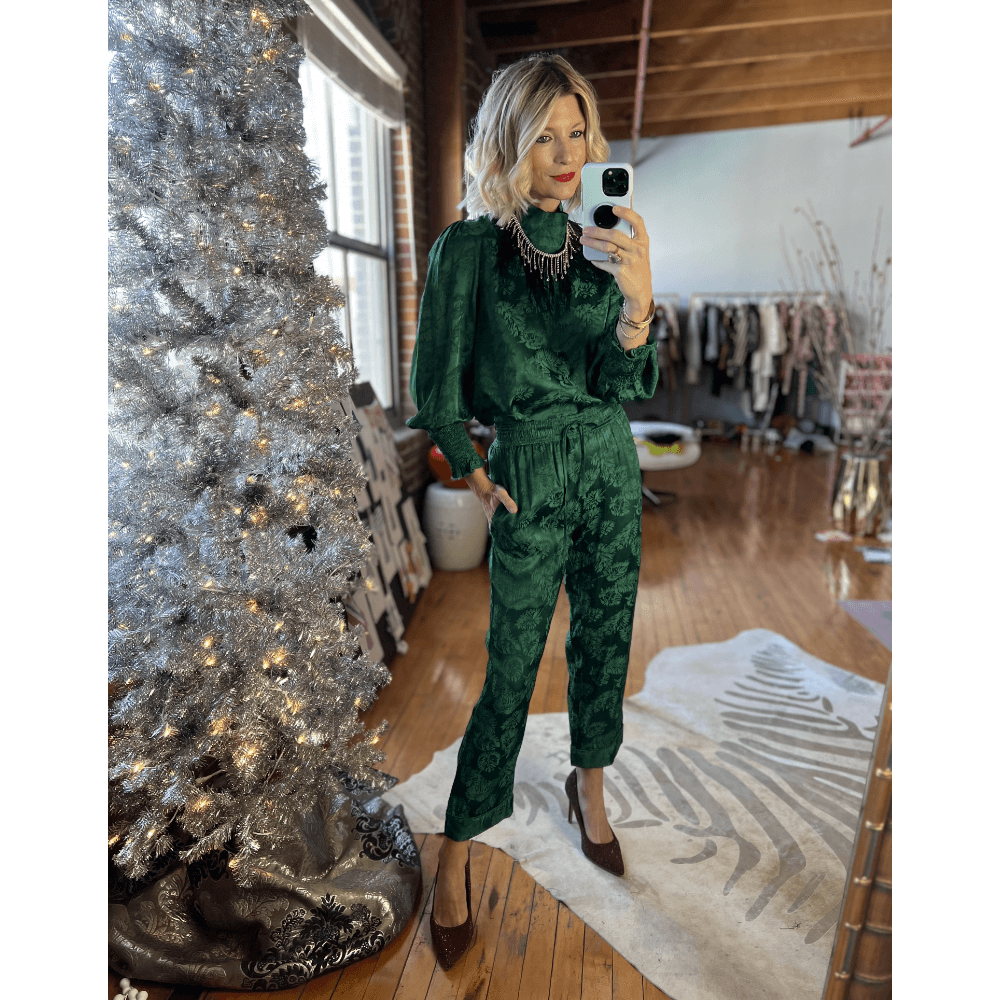 Styles for Days
This unique collar-style necklace instantly (and easily!) elevates an outfit. Adding it on top of our Emerald Mod Top and Everyday Pants with a heel effortlessly takes this ensemble from day to night.