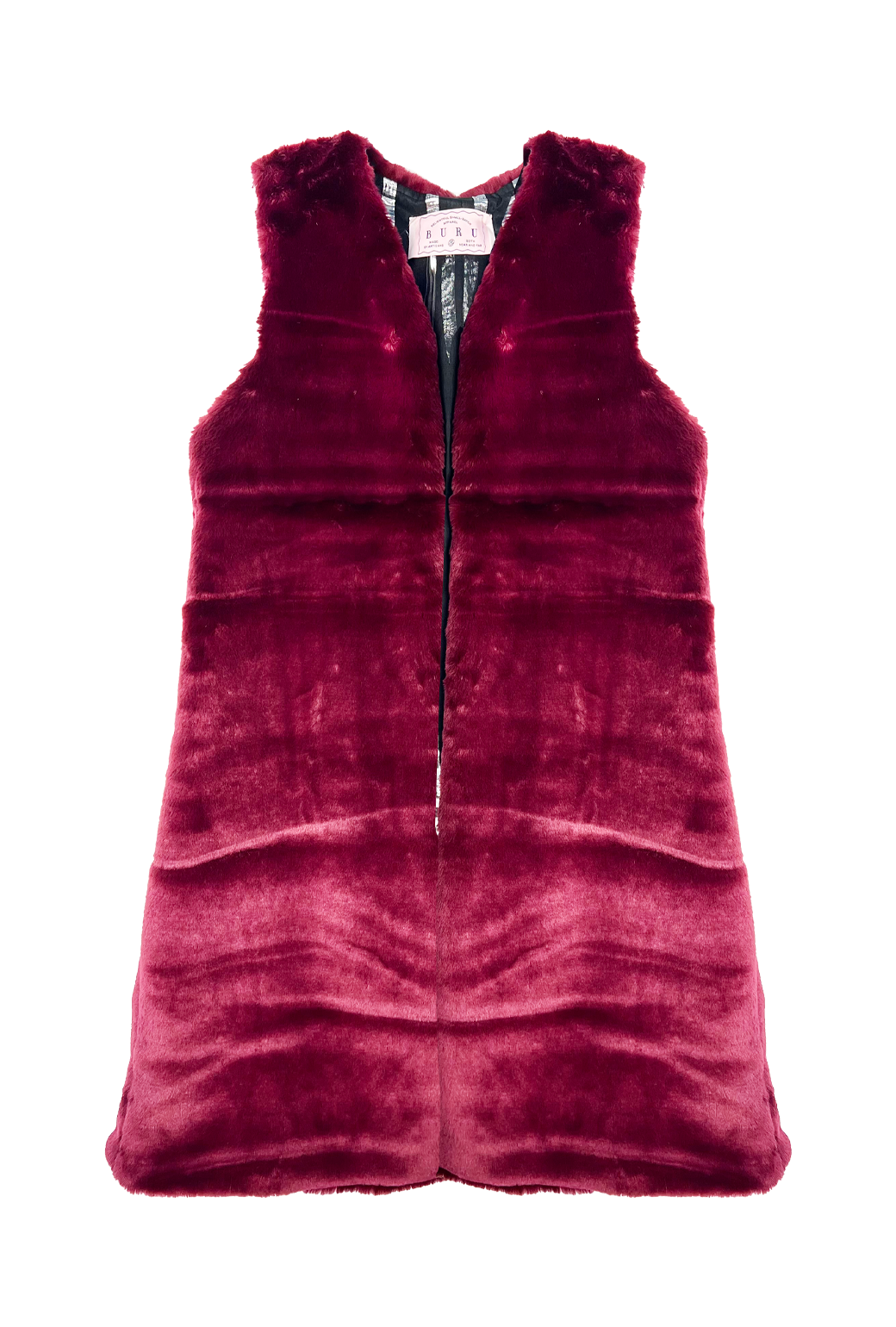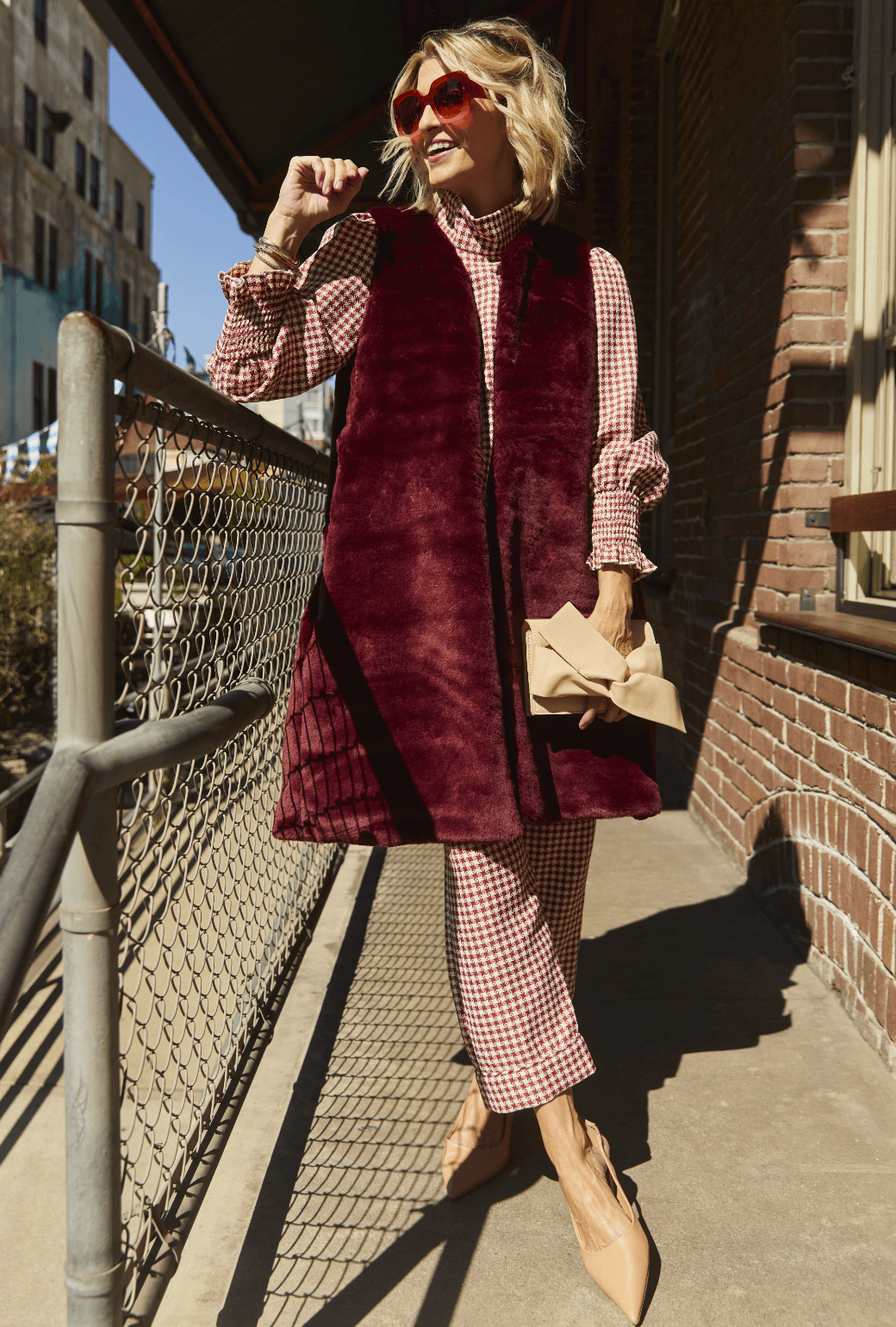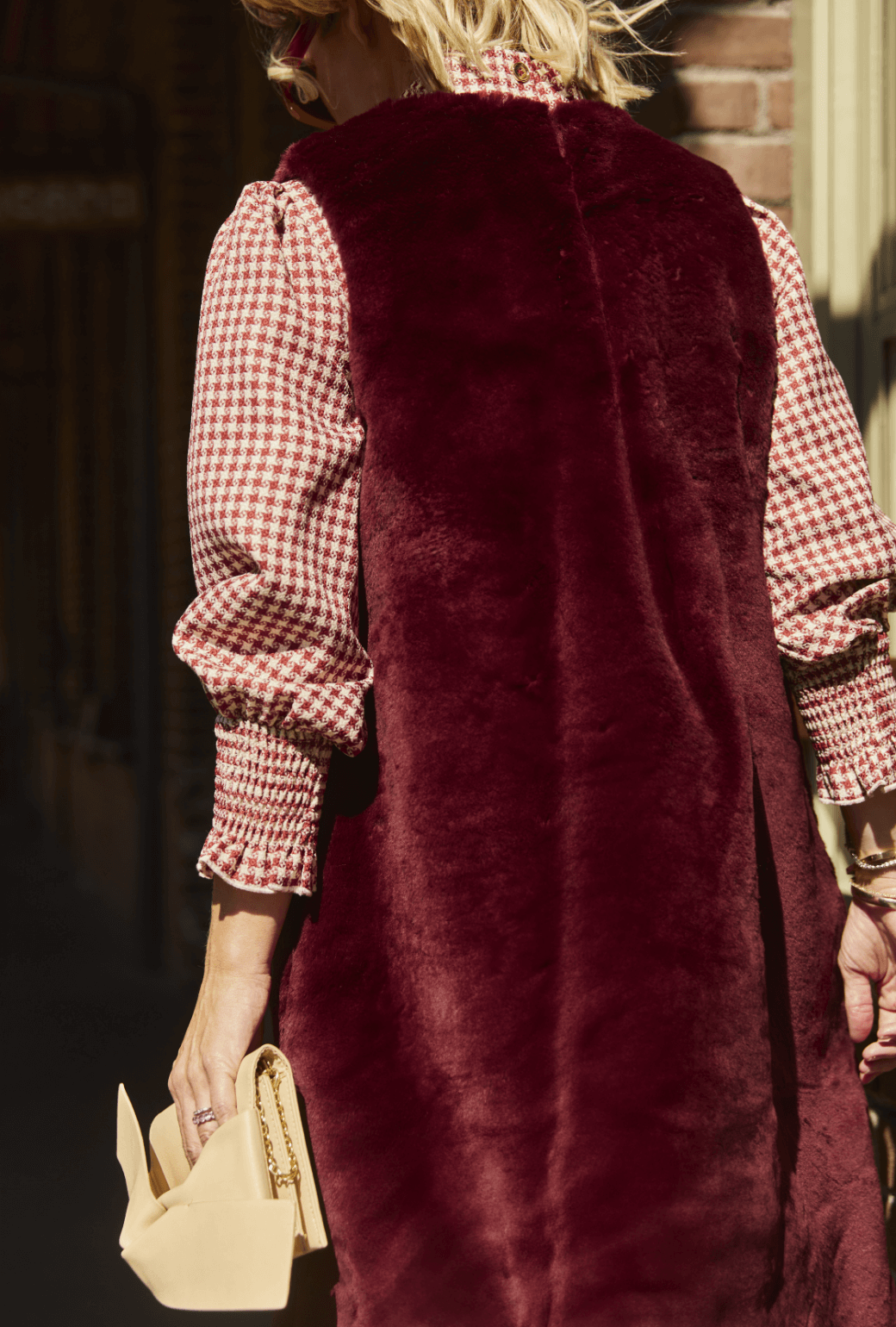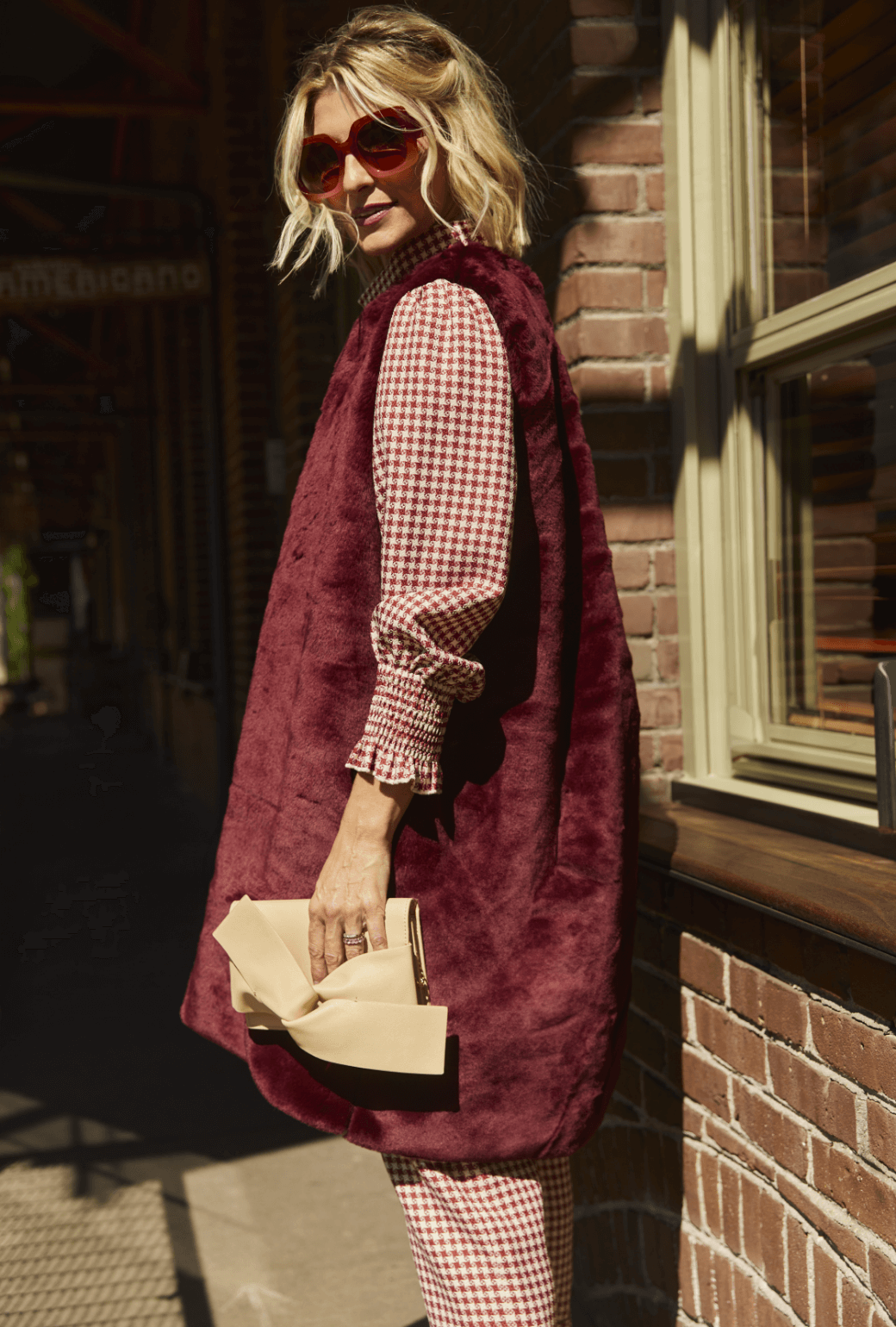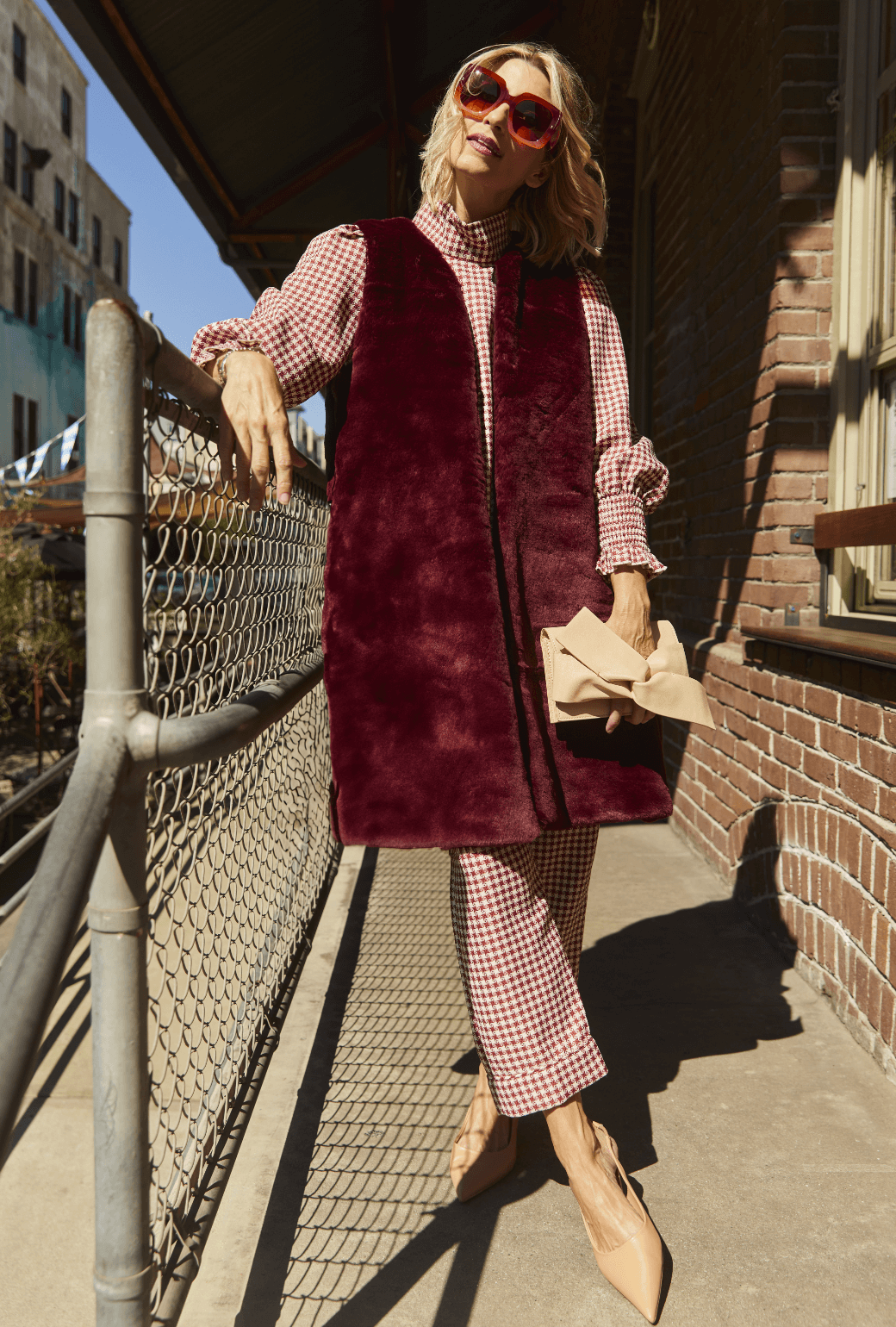 Faux Fur Vest
$298
There is really nothing more fun (and comfortable) than a faux fur vest. In a deep burgundy color, she will pair well with your favorite seasonal looks. We love her dressed down with your favorite denim pants or styled with a chic shirtdress and boots for a night out. 
Why We Love It
Pockets!
Fully Lined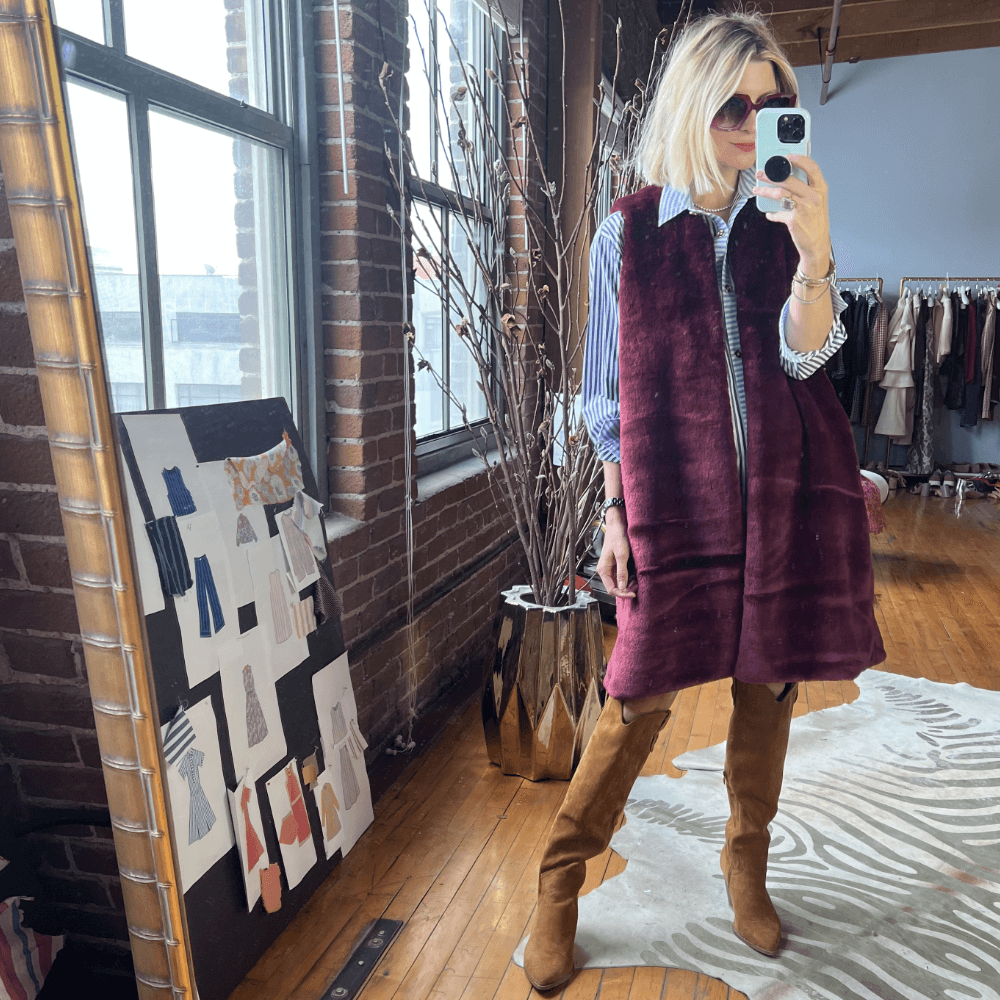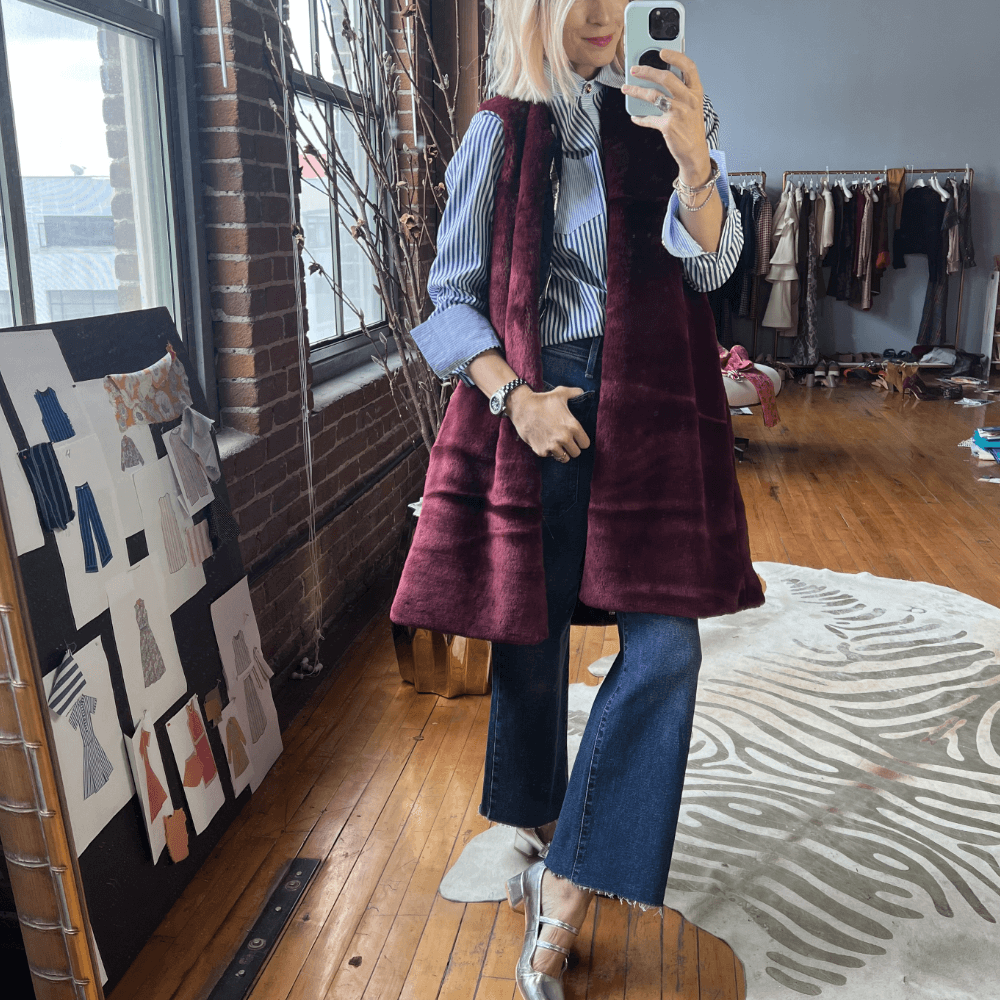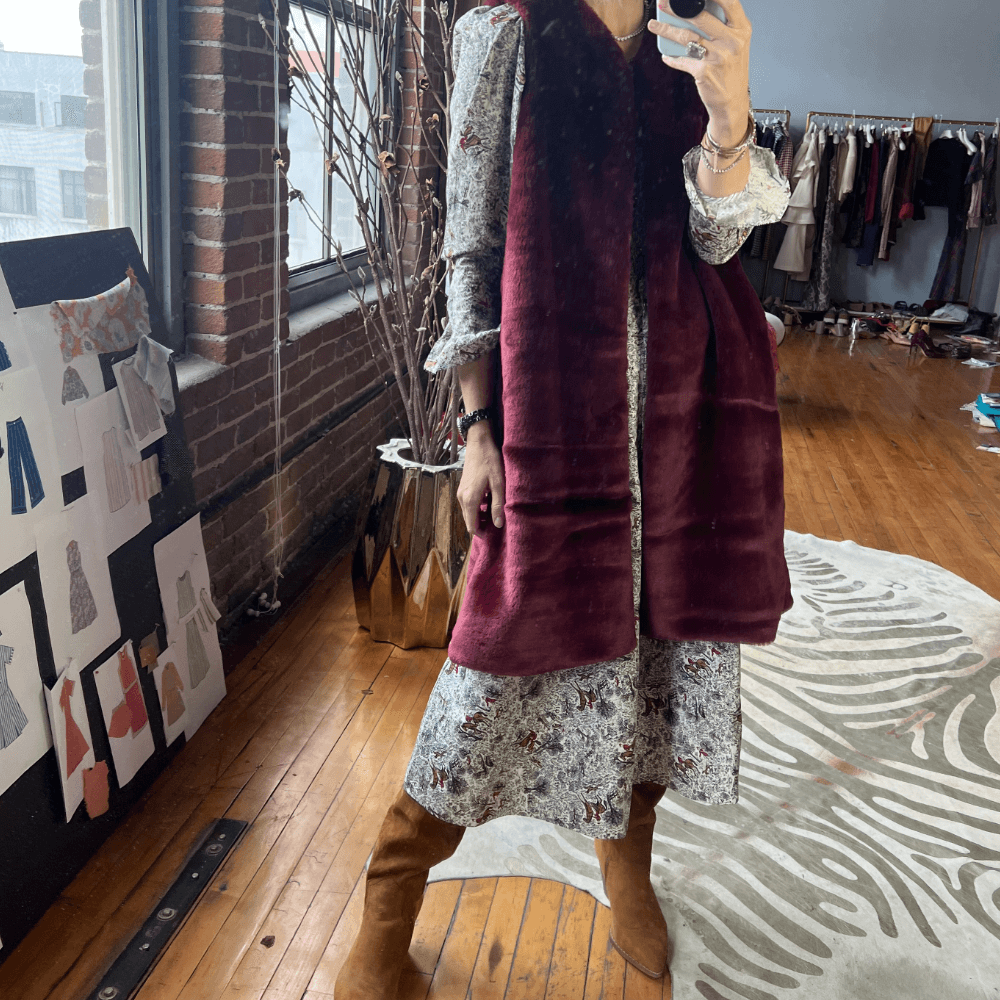 Styles for Days
Top your favorite shirtdress with this stunning vest. A knee high boot pulls the look together.
Burgundy and blue are the perfect color combo. Pair this vest back to jeans and a casual shoe. We especially love this combo in climates that aren't cold enough for a full jacket!
Pop the vest over any dress to create a different silhouette and to help winterize a lighter weight fabric.