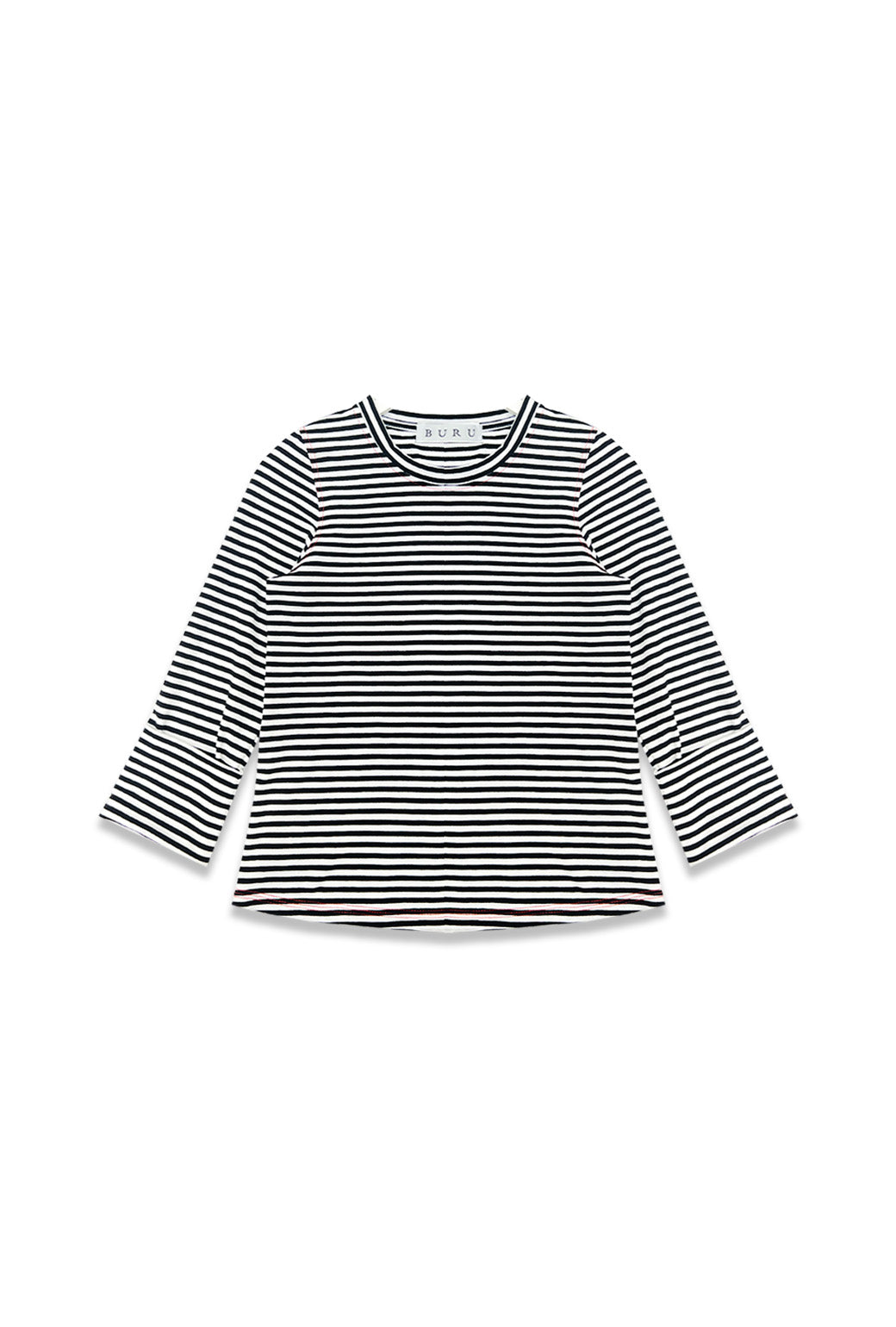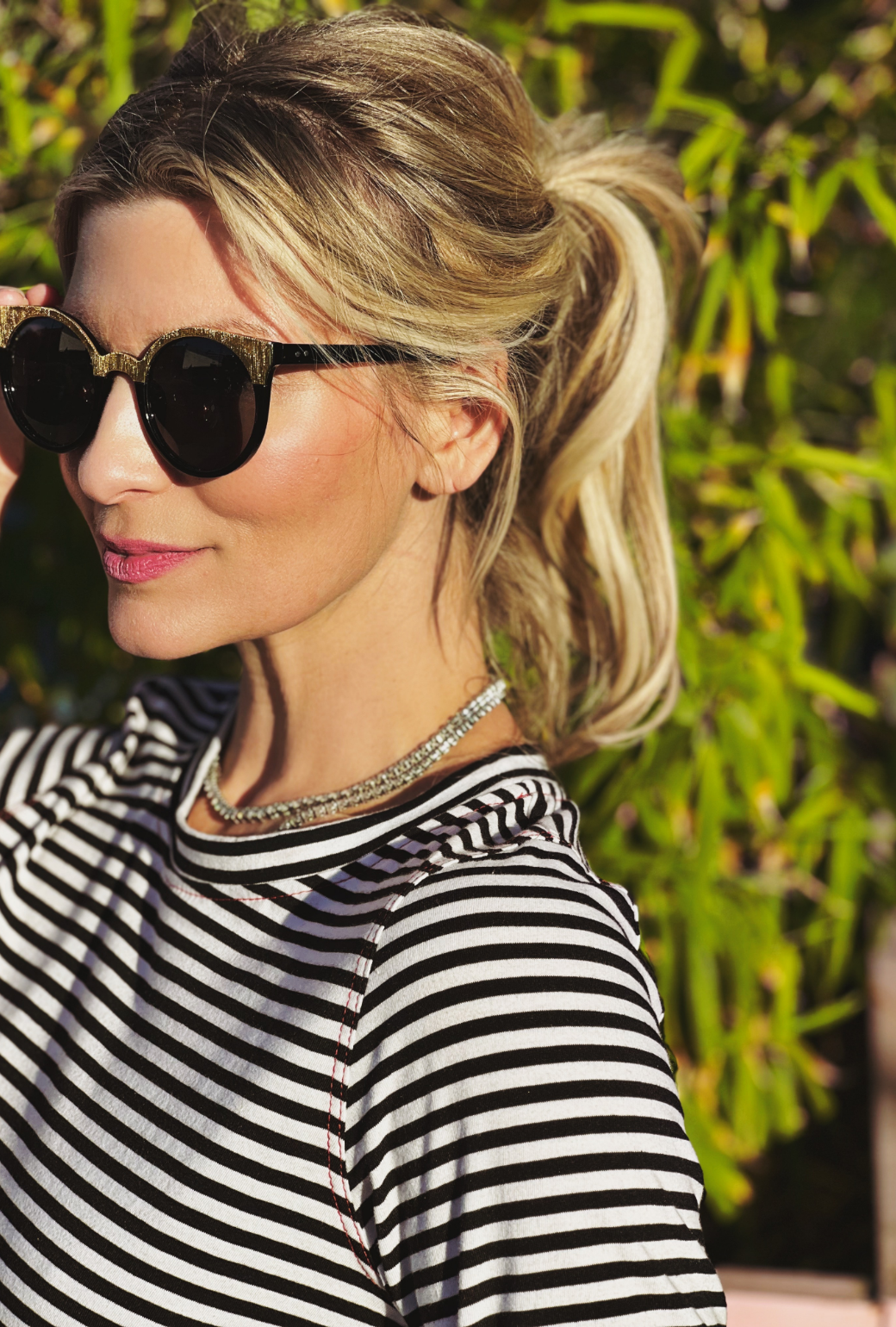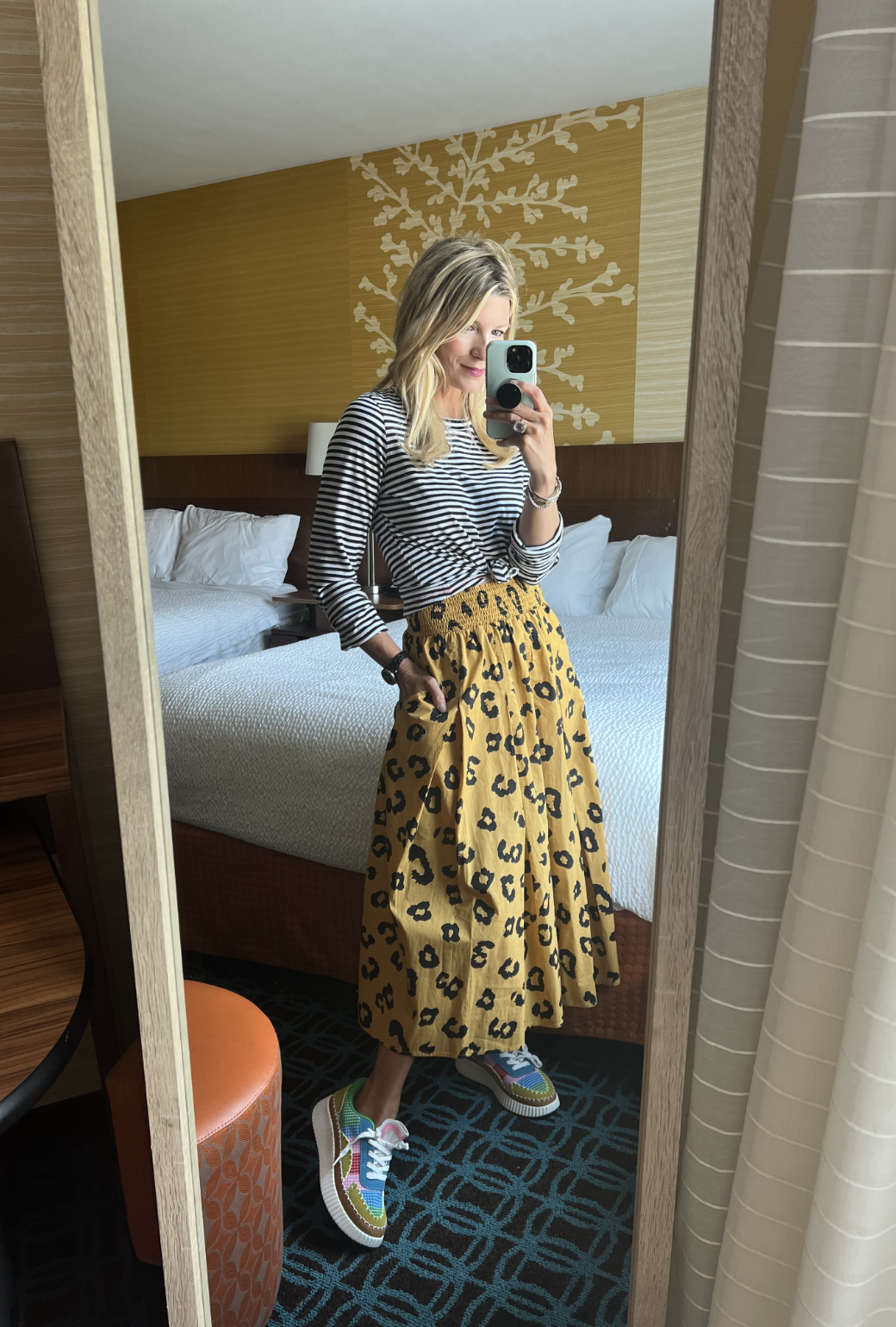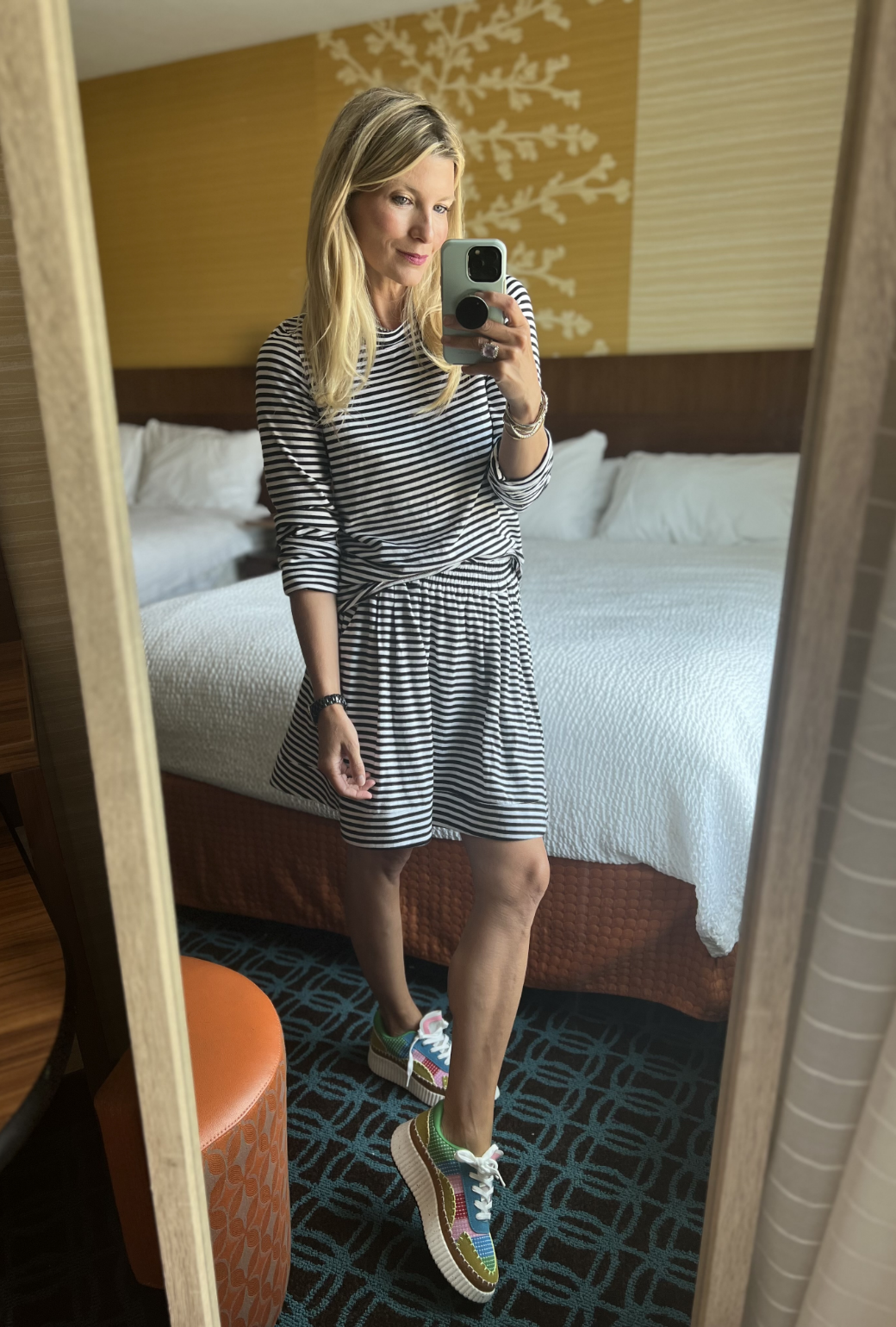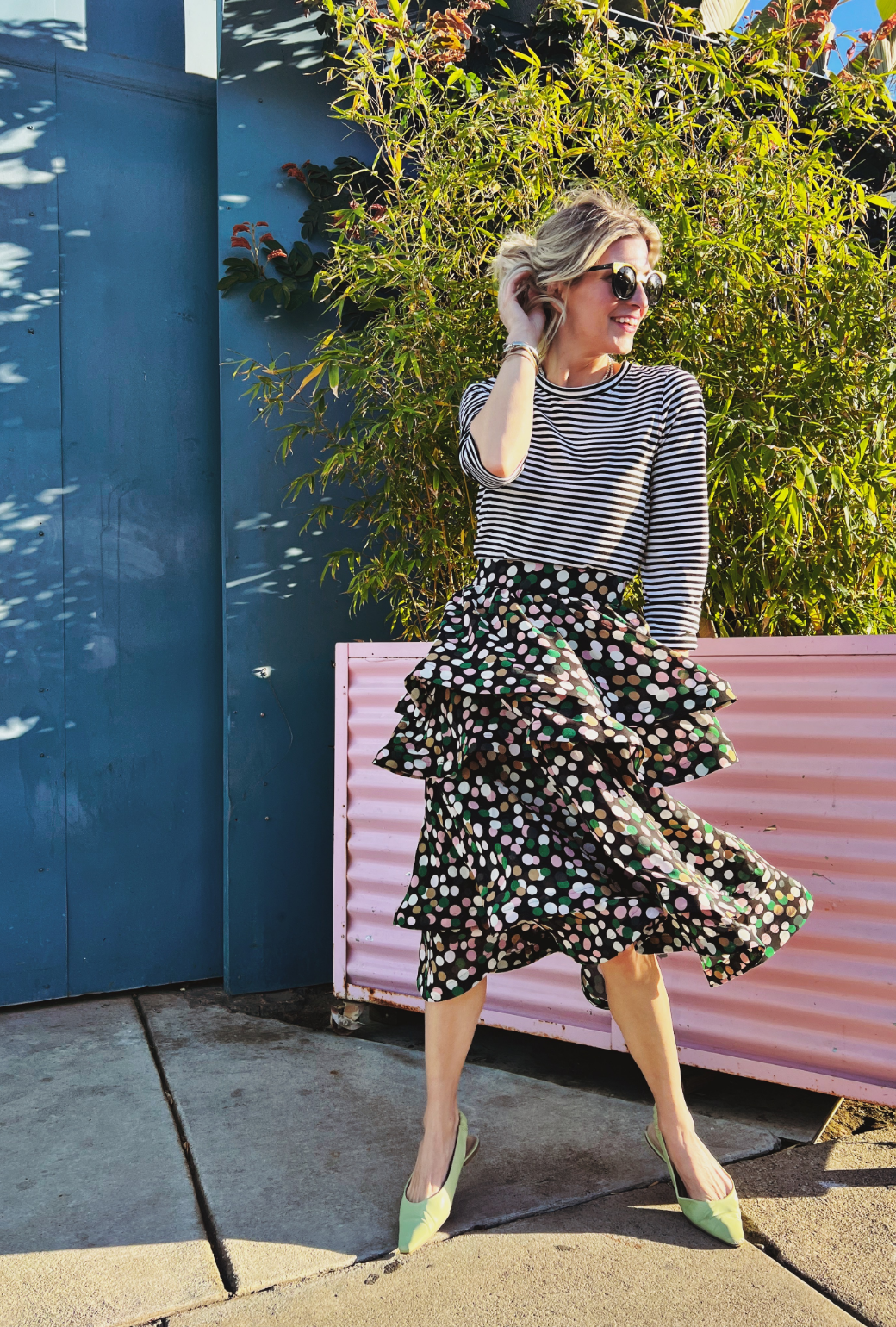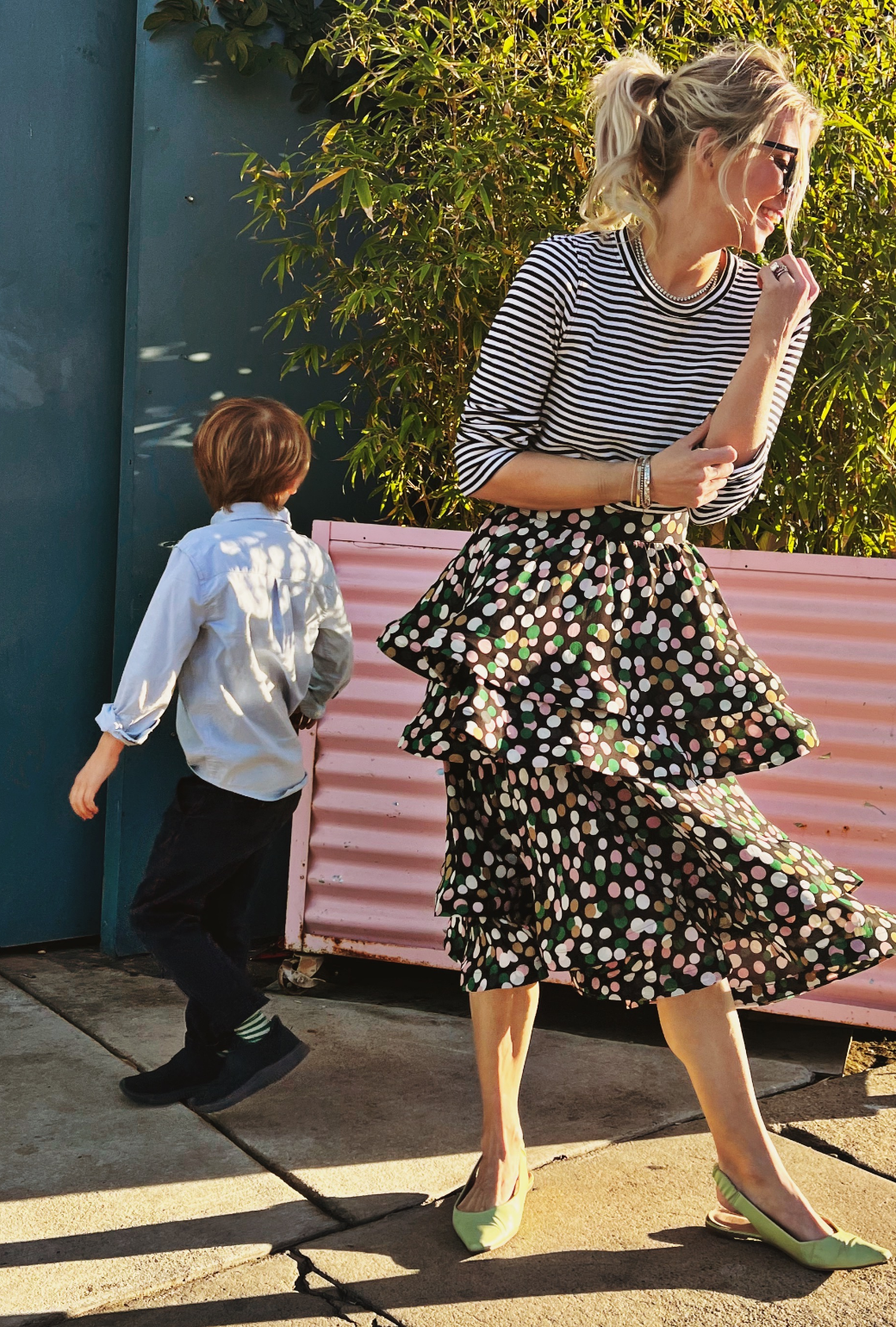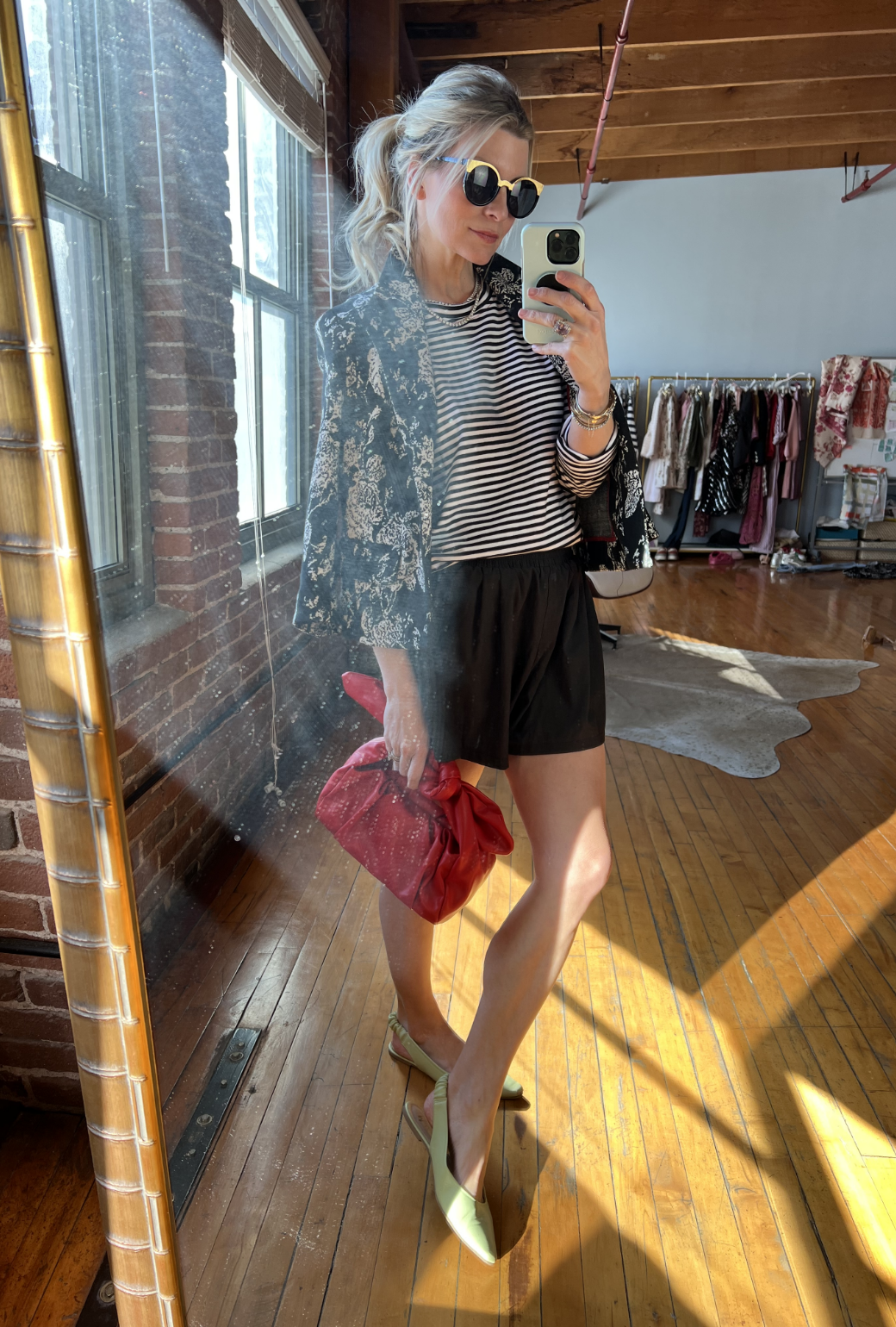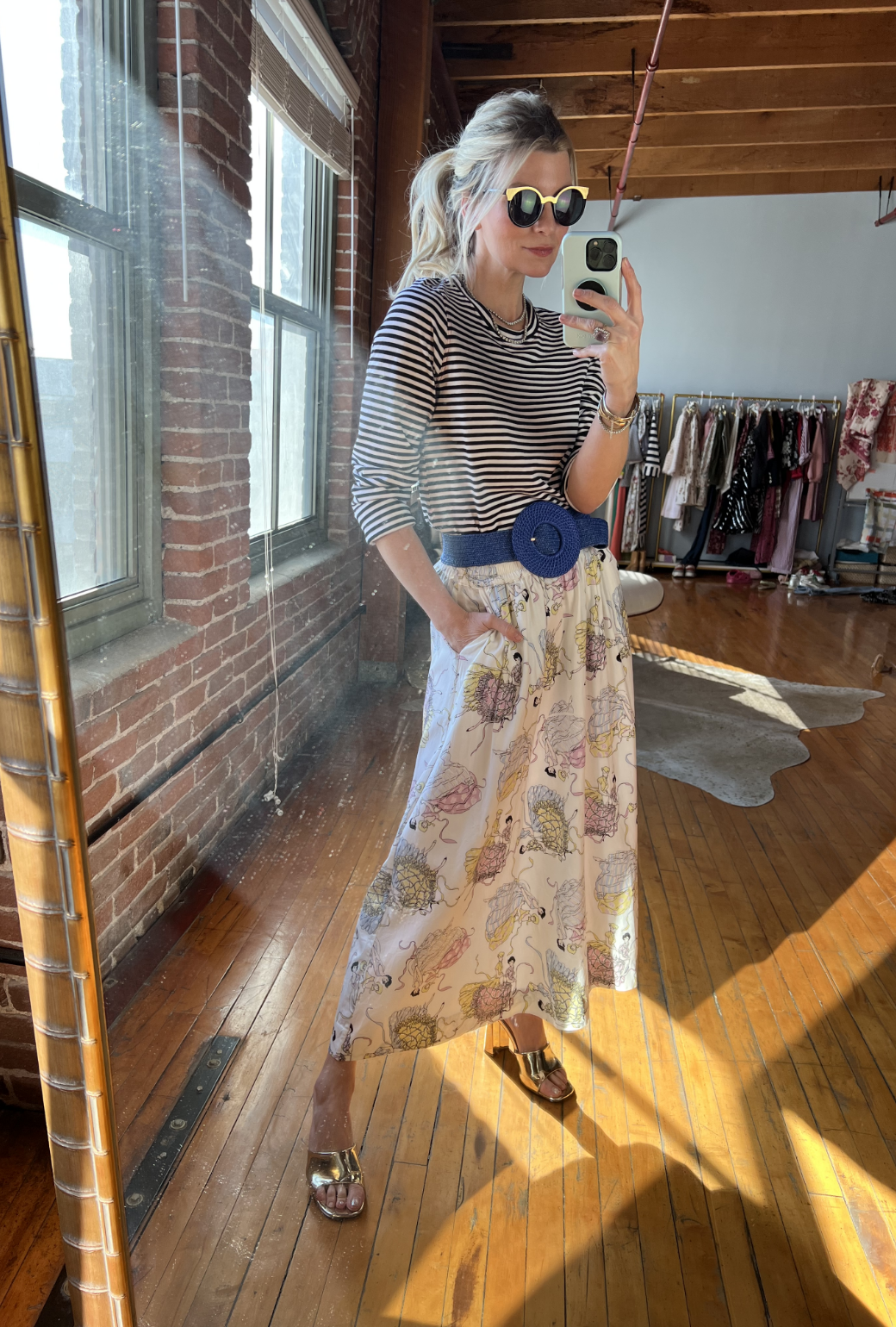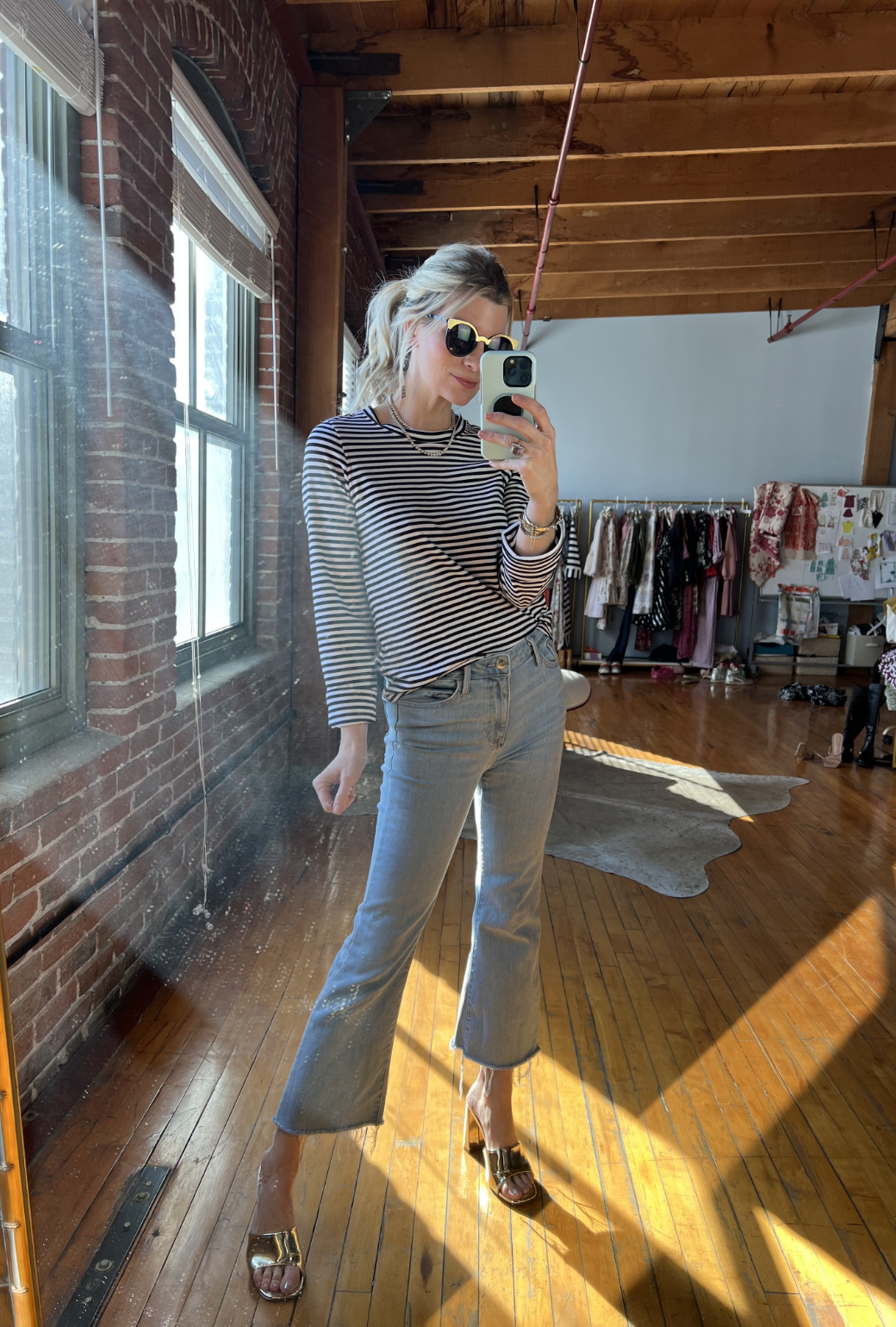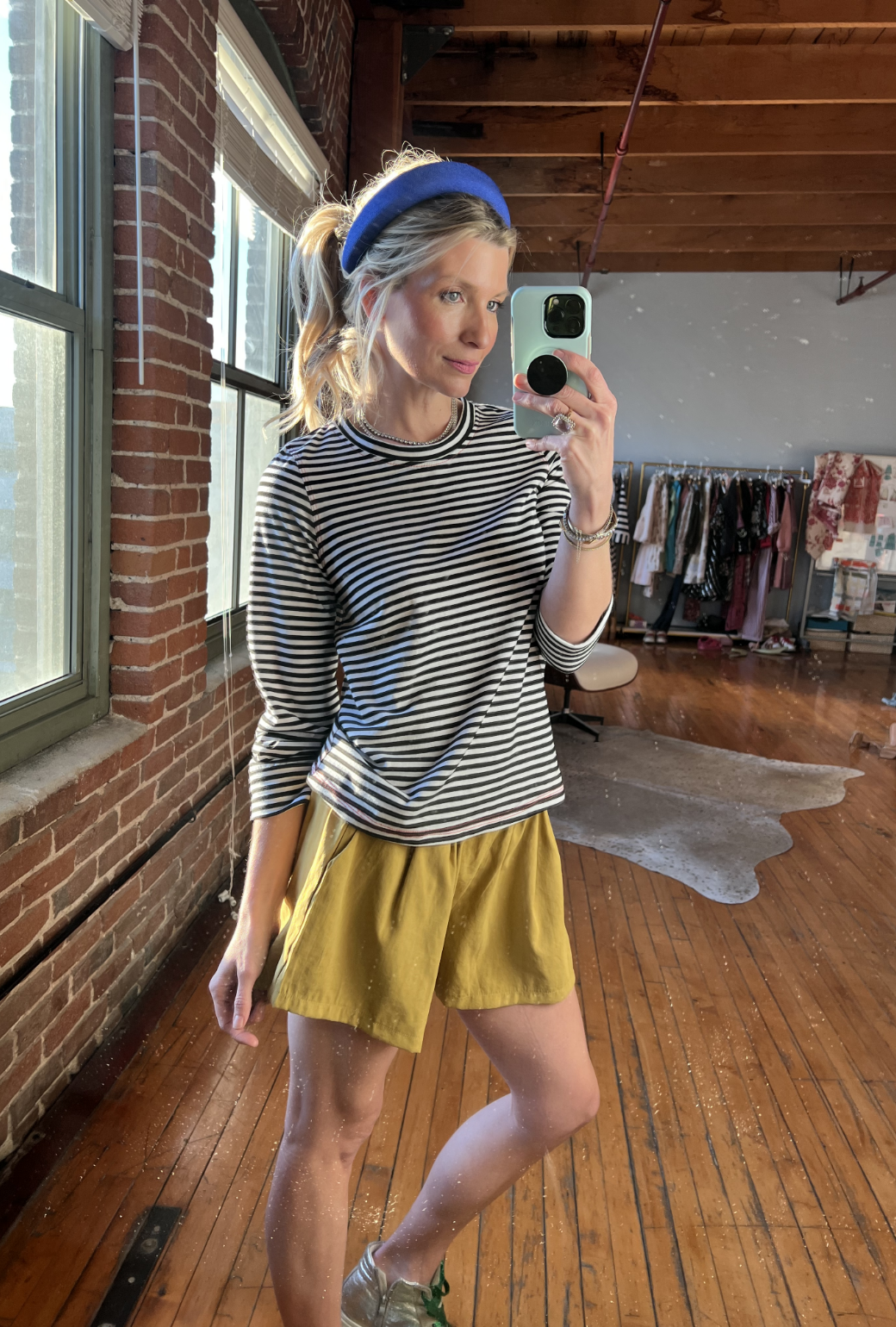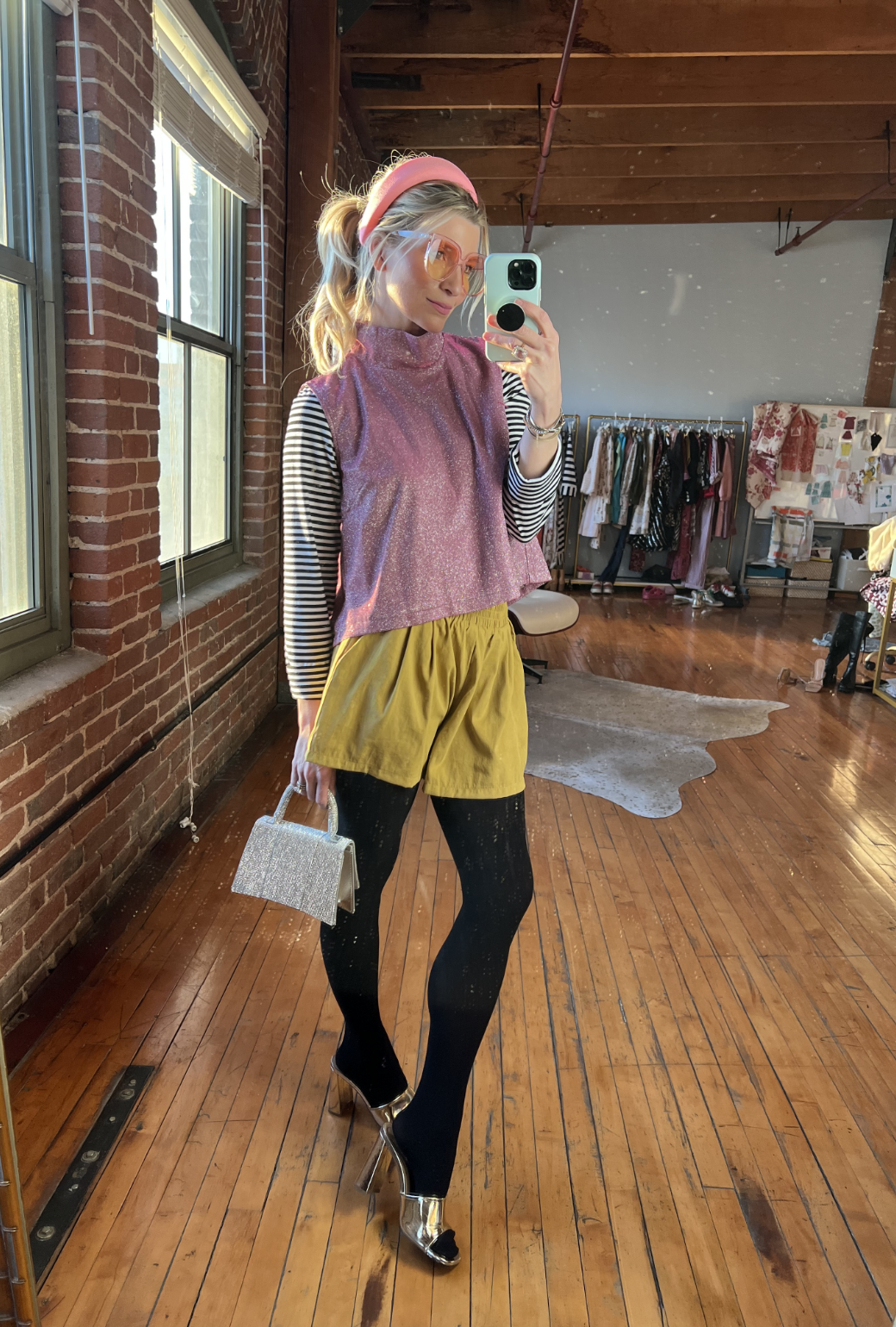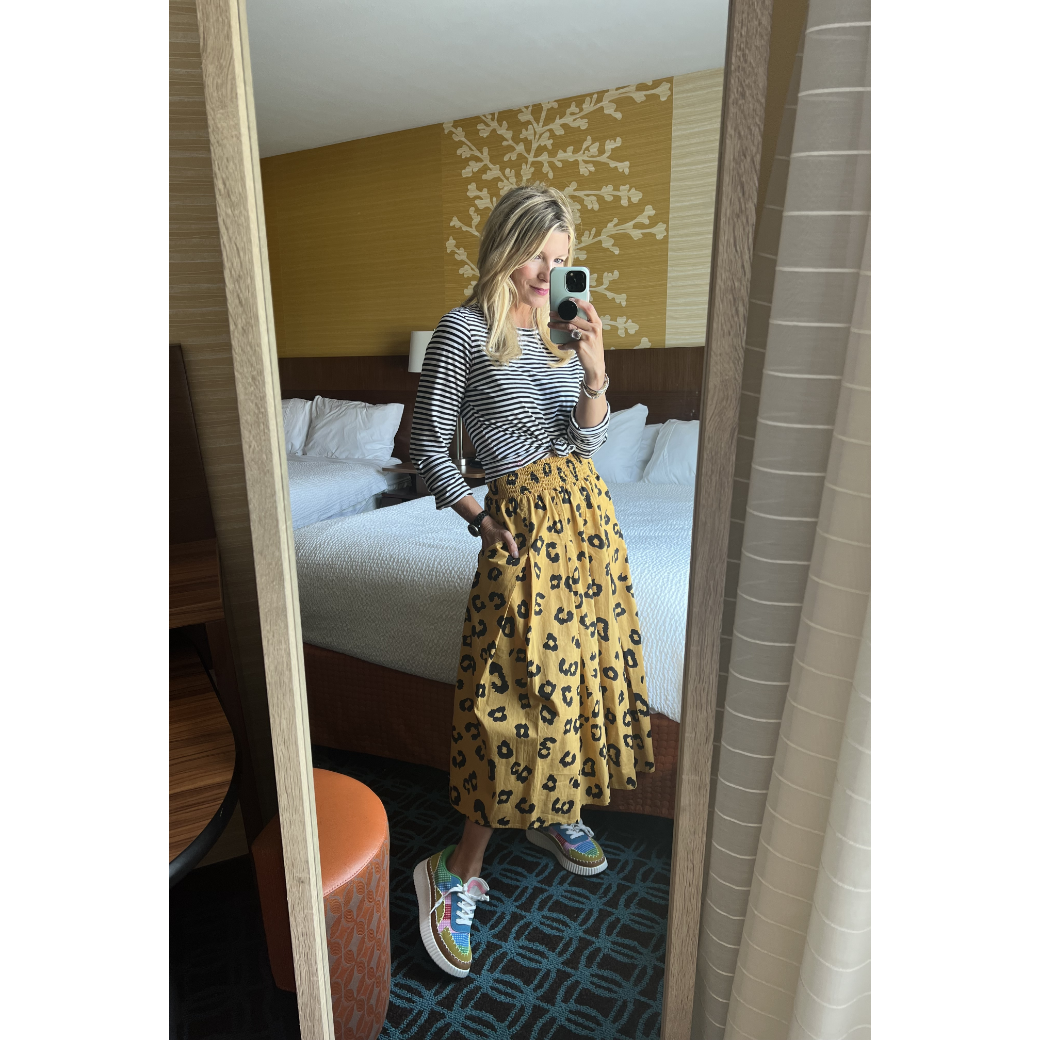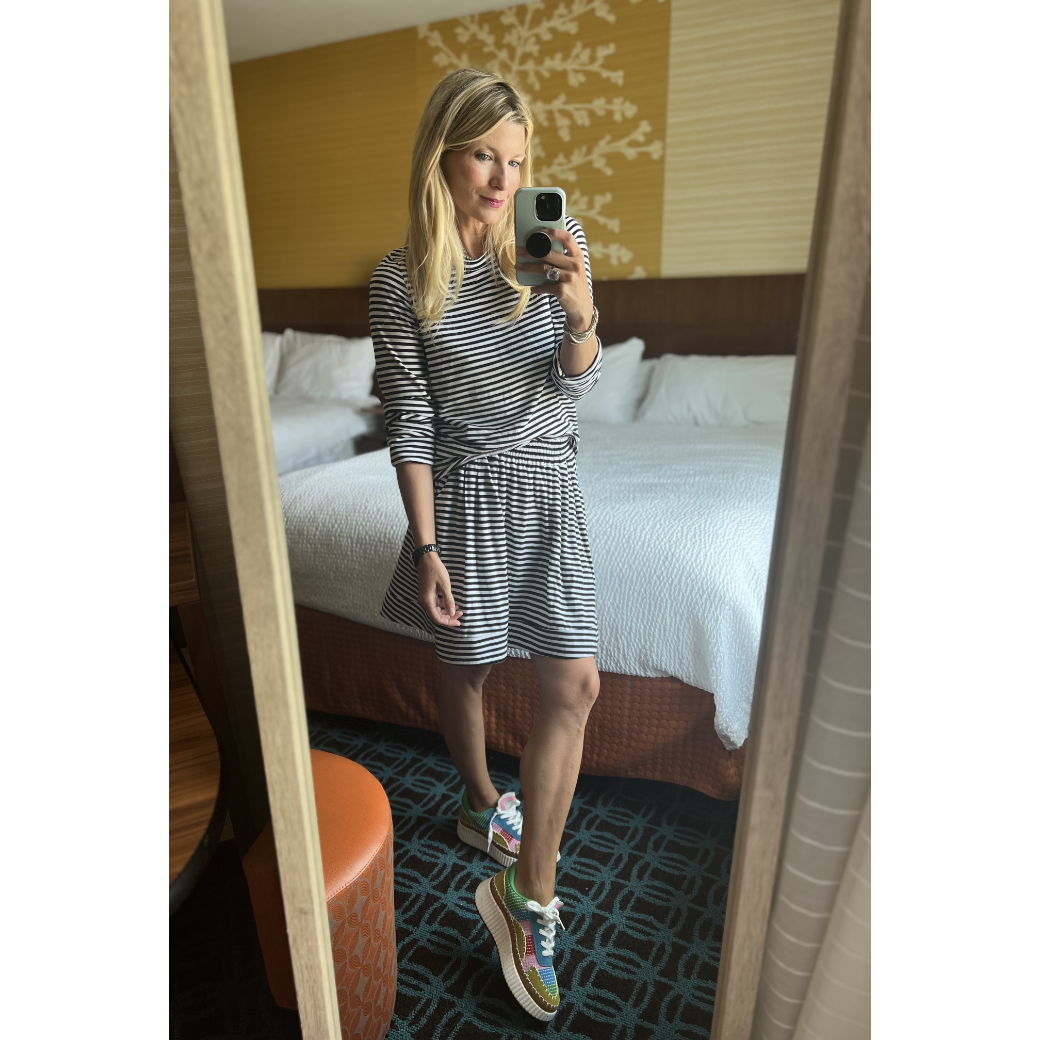 Crew Neck Tee
$88
Estimated Ship Date 9.11.
Made of a super soft, upcycled cotton knit, this classic black and white stripe crewneck tee will be a wardrobe favorite. The sleeves can be cuffed to create a darling three quarter length. Dress her up with one of our Ruffled Party Skirts or keep it casual with denim pants. 
Why We Love It
Washable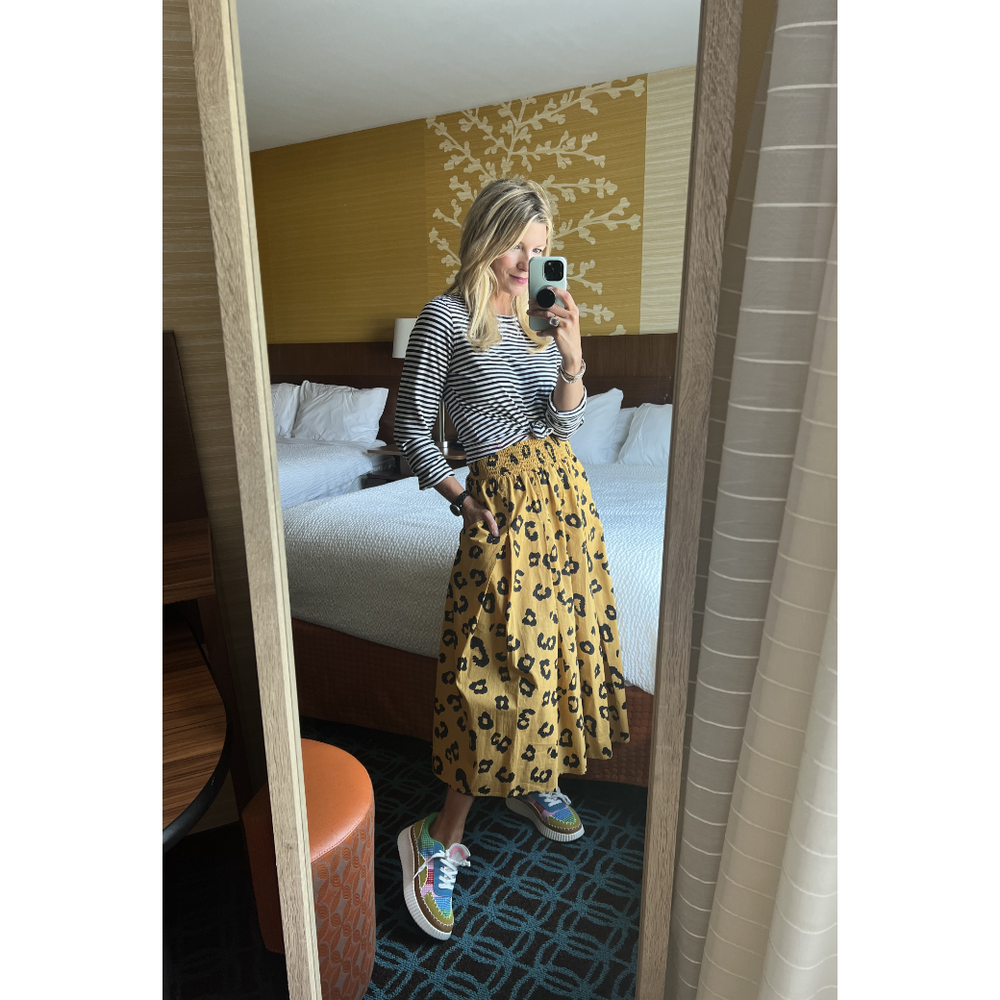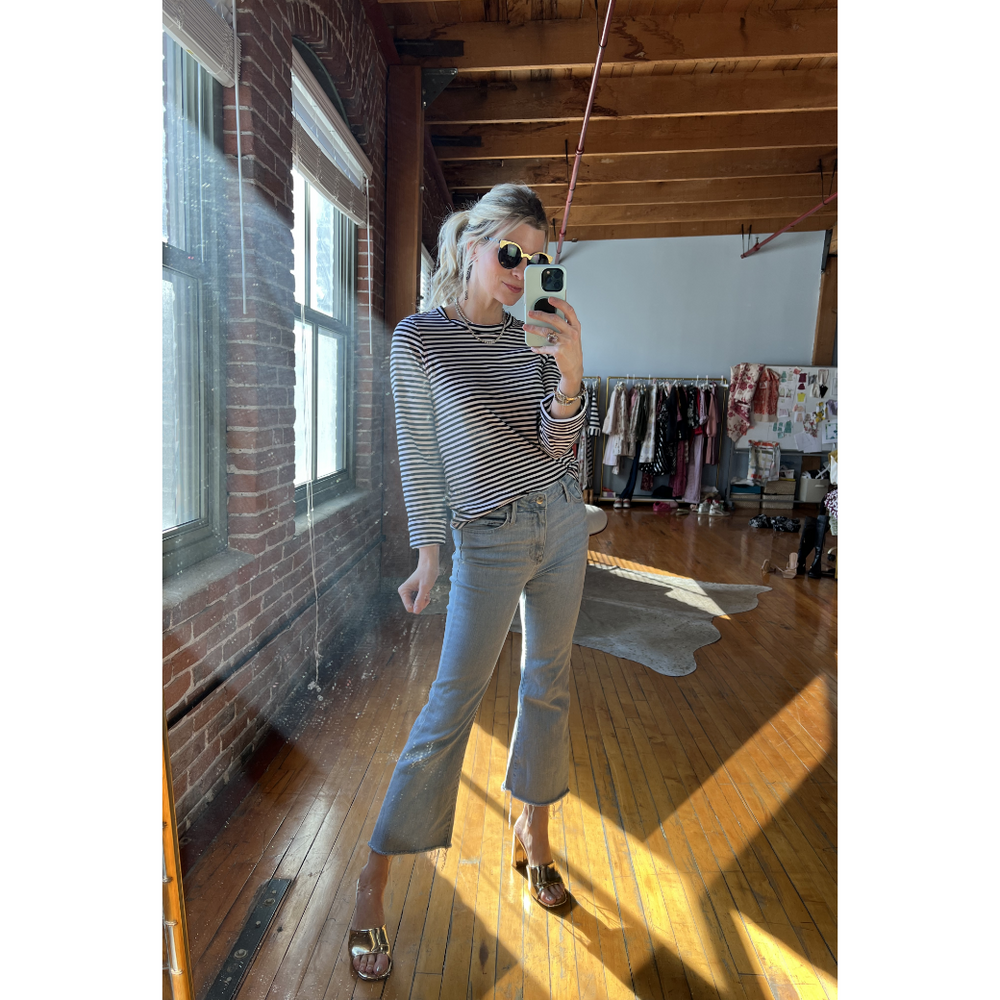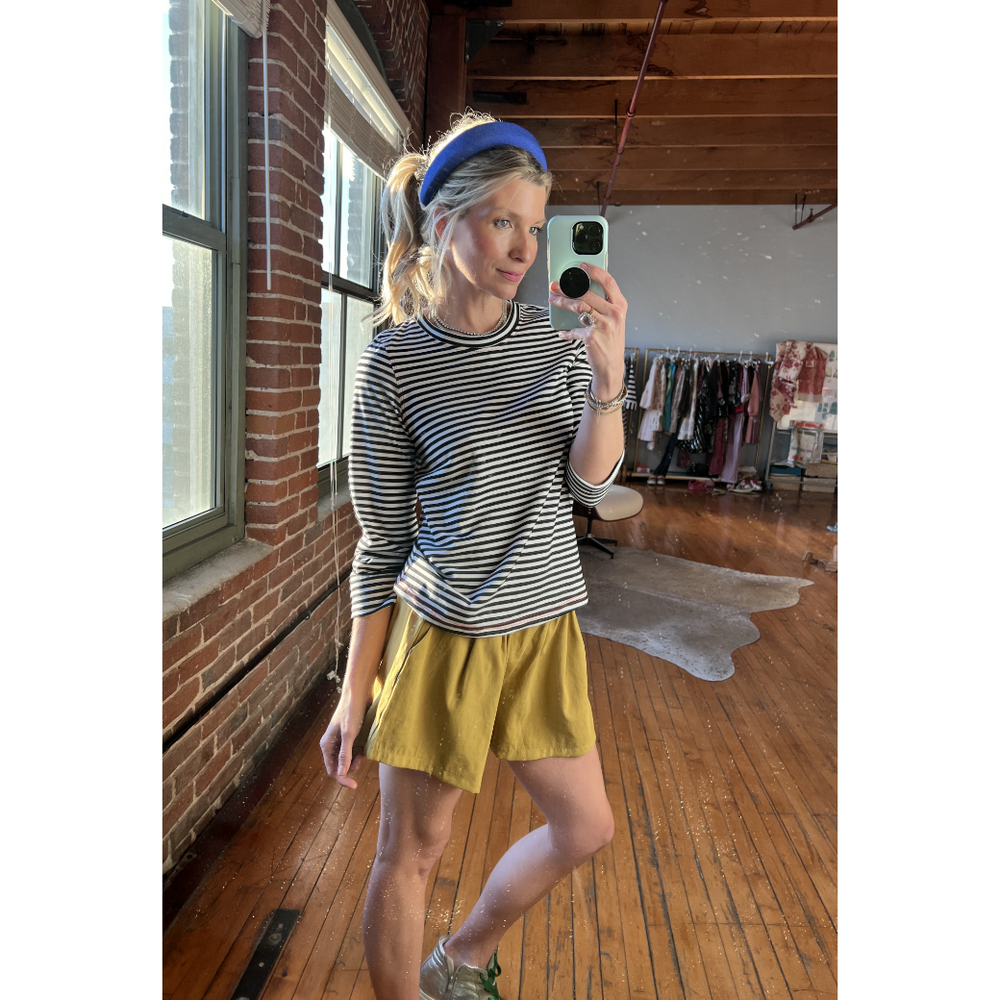 Styles for Days
Styled it with our smocked waist midi cheetah skirt and threw on some fun patchwork sneakers!
Keep it simple but chic with our jeans, barbie sandals in gold and black and gold gilded glimmer shades.
This is such a comfortable look styled with our everyday shorts in chartreuse and pop of color blue Amanda headband. Perfect outfit to run around town.