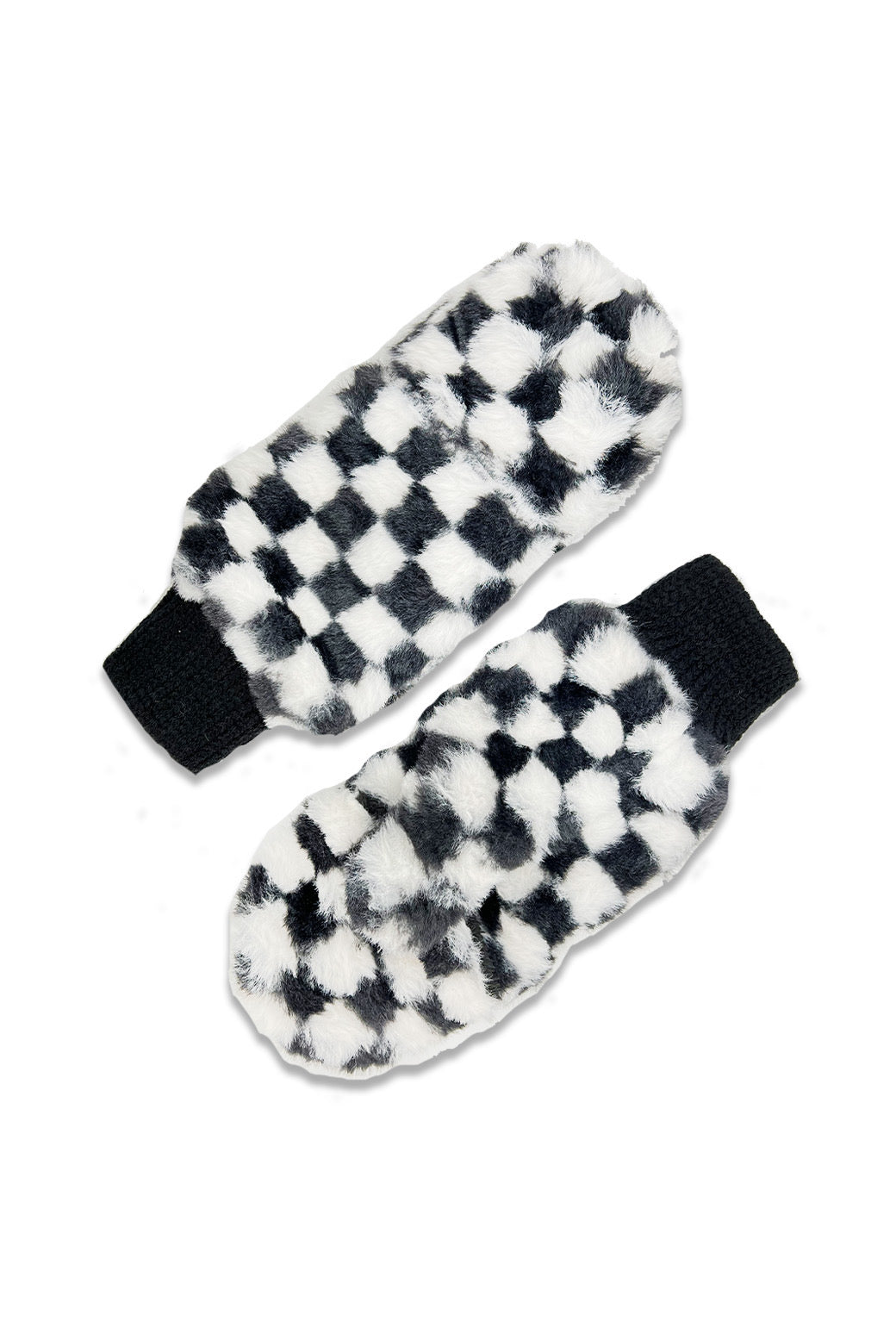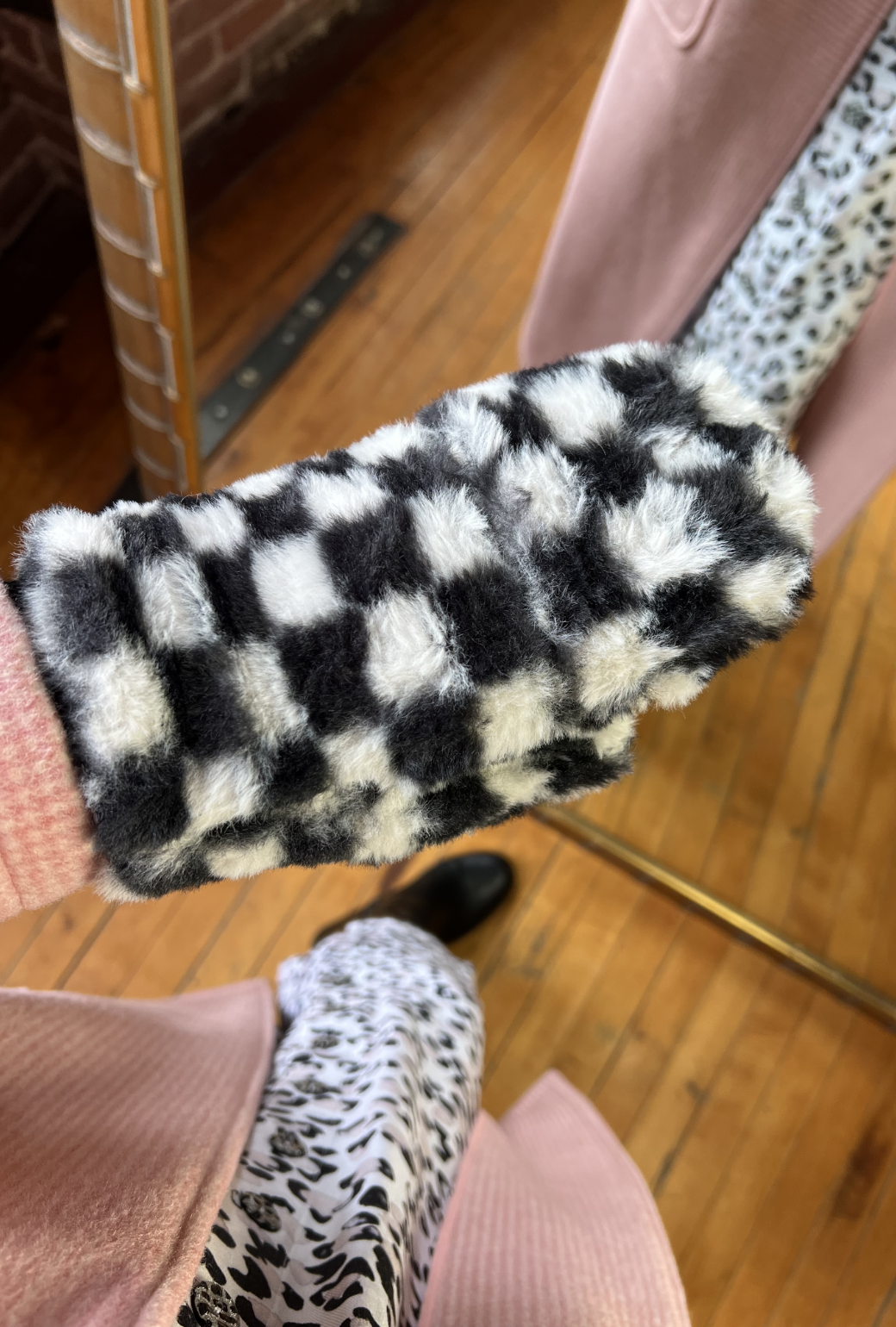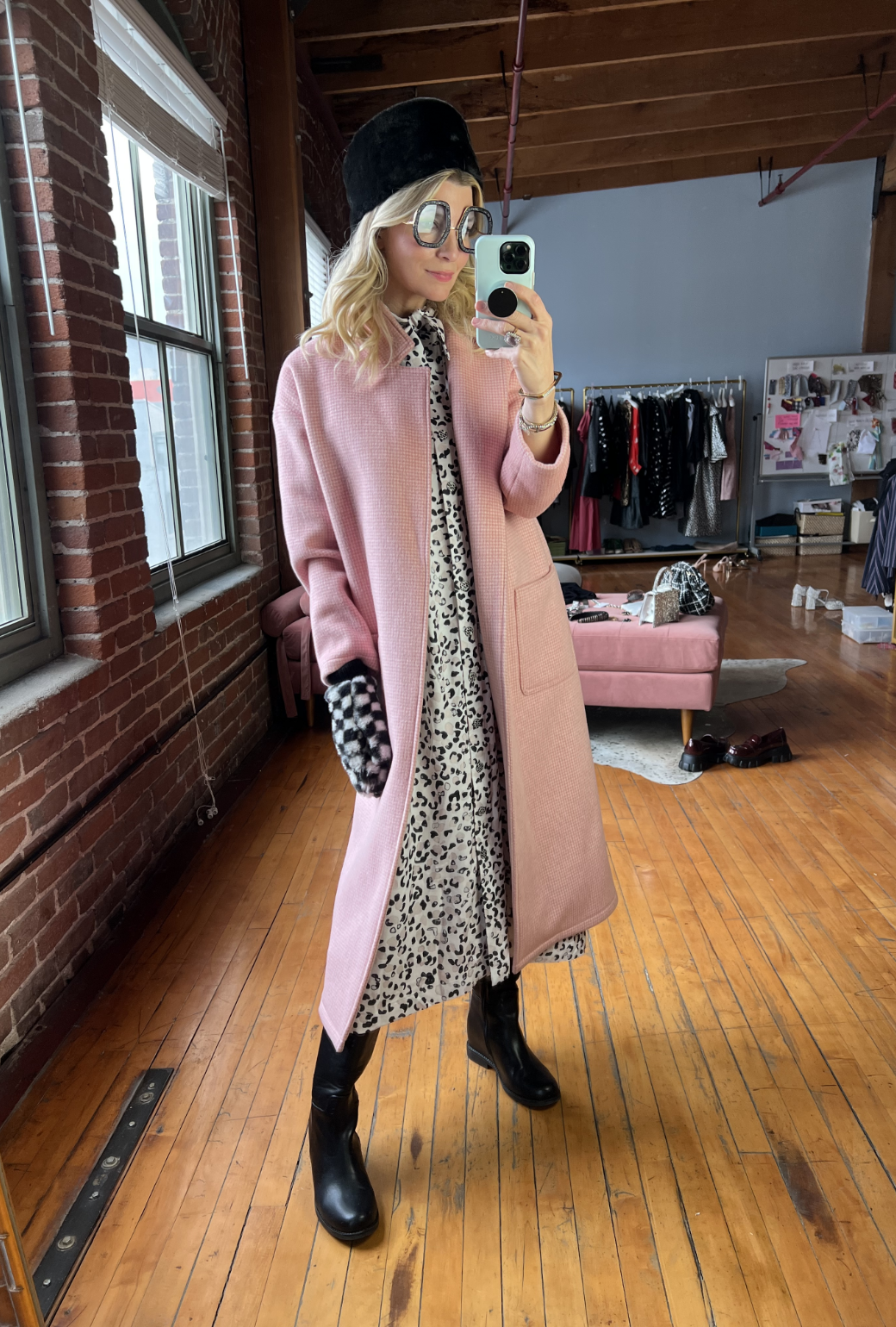 Checkerboard Mittens - Faux Fur
$42
When you're chasing your mini through the chilly outdoors, keeping your hands warm in your pockets isn't a realistic option. In a whimsy black and white checkerboard pattern with a soft stretchy black cuff, these mittens are as warm as they are stylish. Added bonus, the finger part folds over to allow for modern day tech support (aka fingers to text or order din-din from Uber eats).
10" Long. 4" wide. One size fits many. 
Please note - Gloves are FINAL SALE. Should you have any questions before ordering, we are happy to help! Please call us at 424.316.BURU (2878).
Checkerboard Mittens - Faux Fur
$42
Checkerboard Mittens - Faux Fur