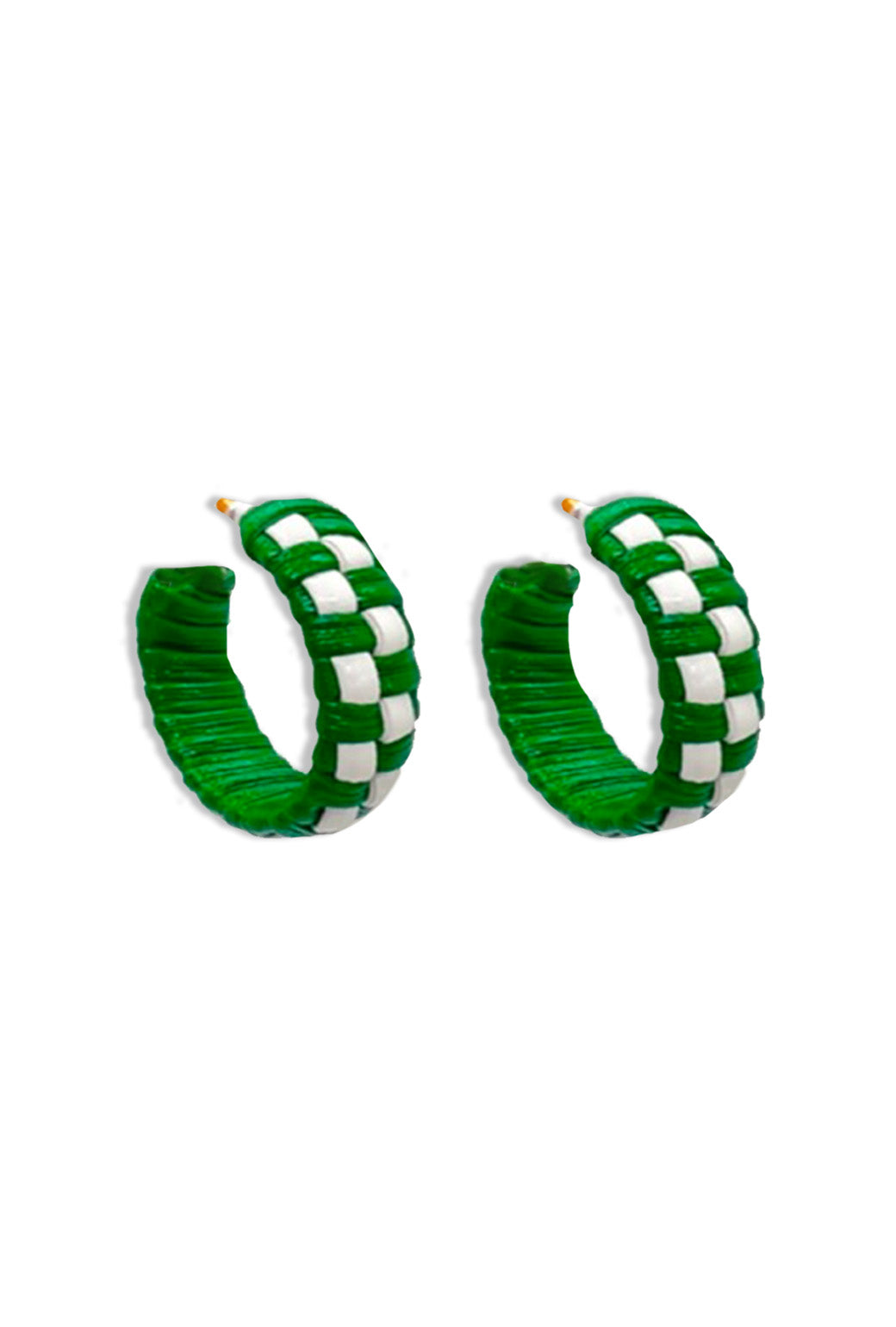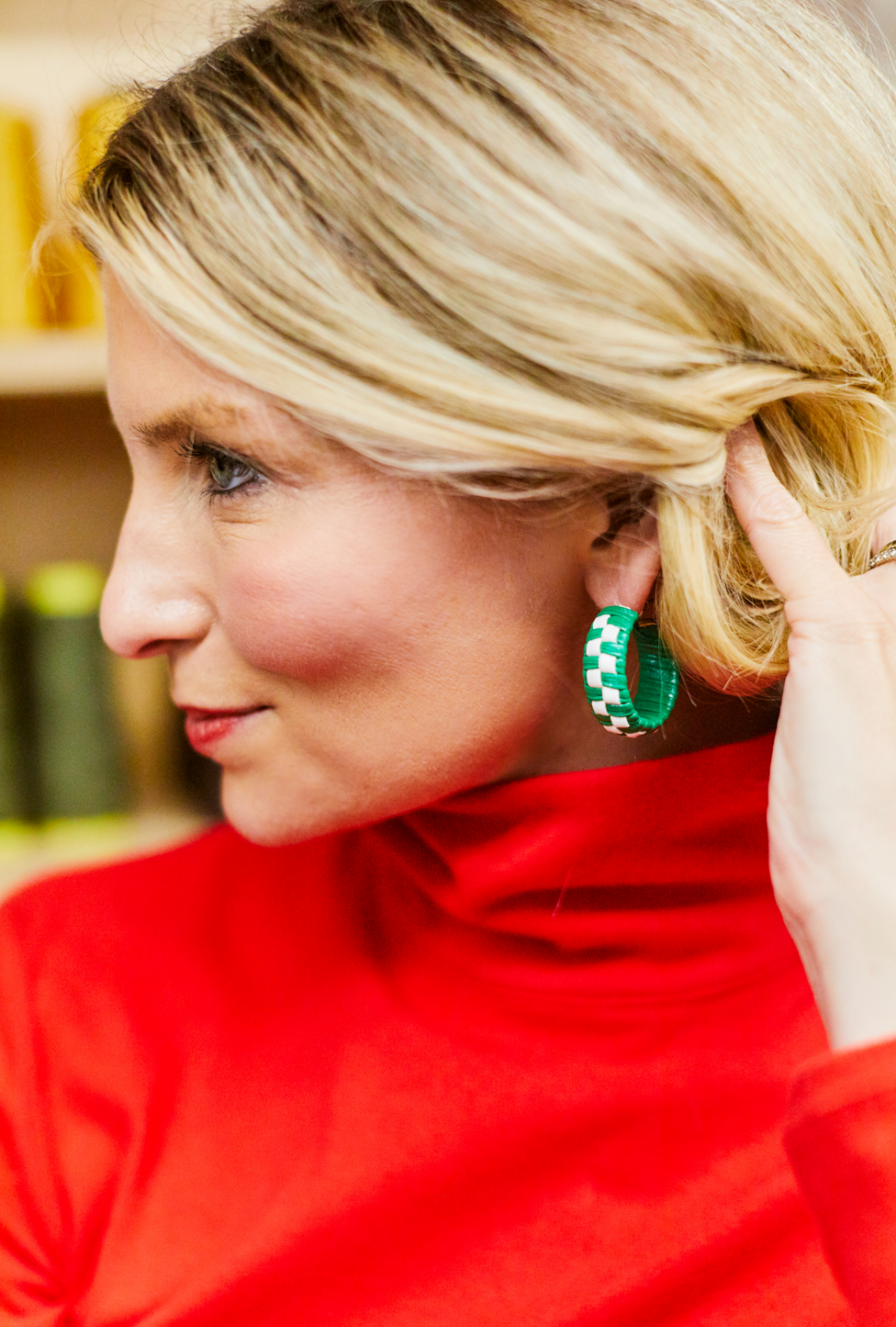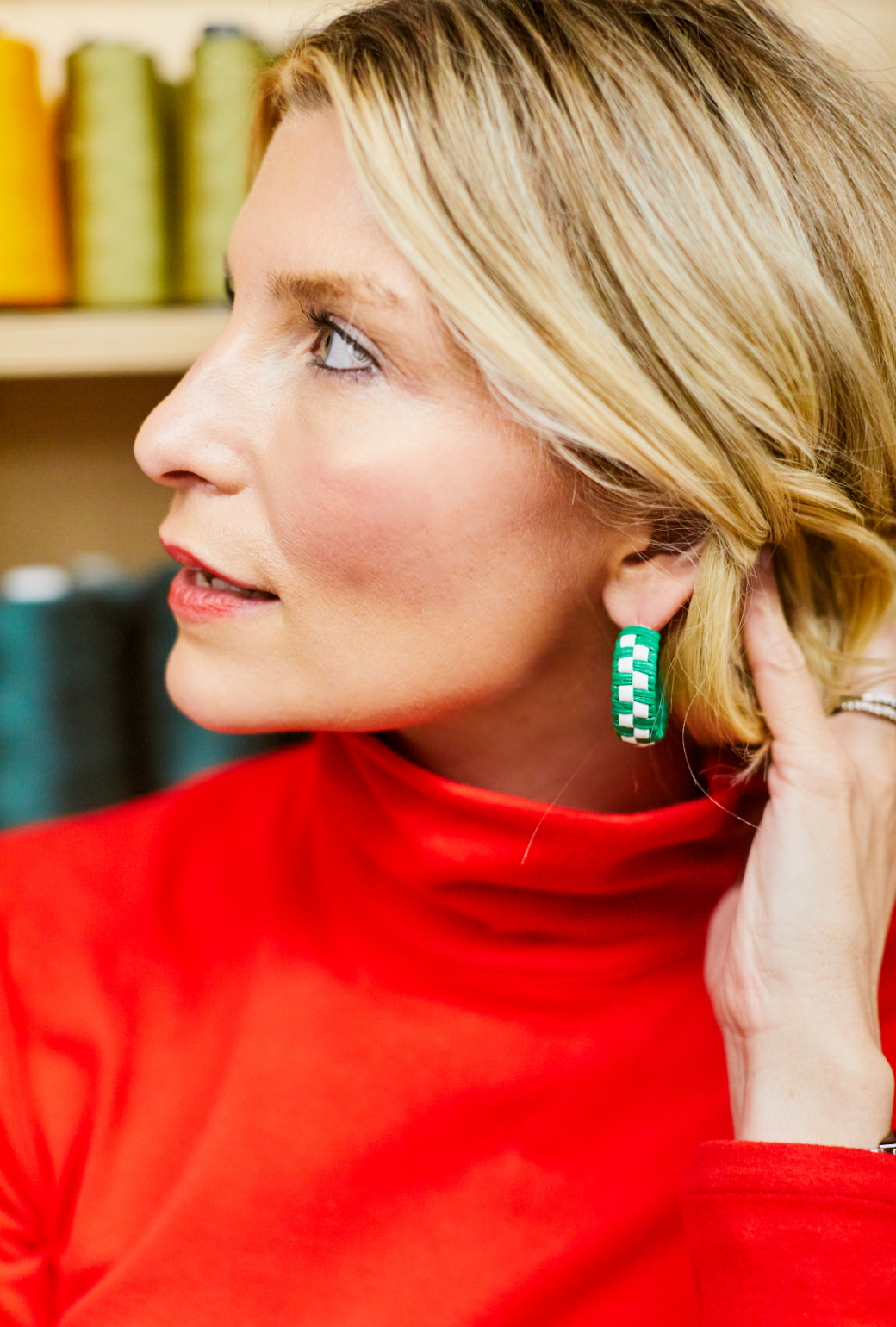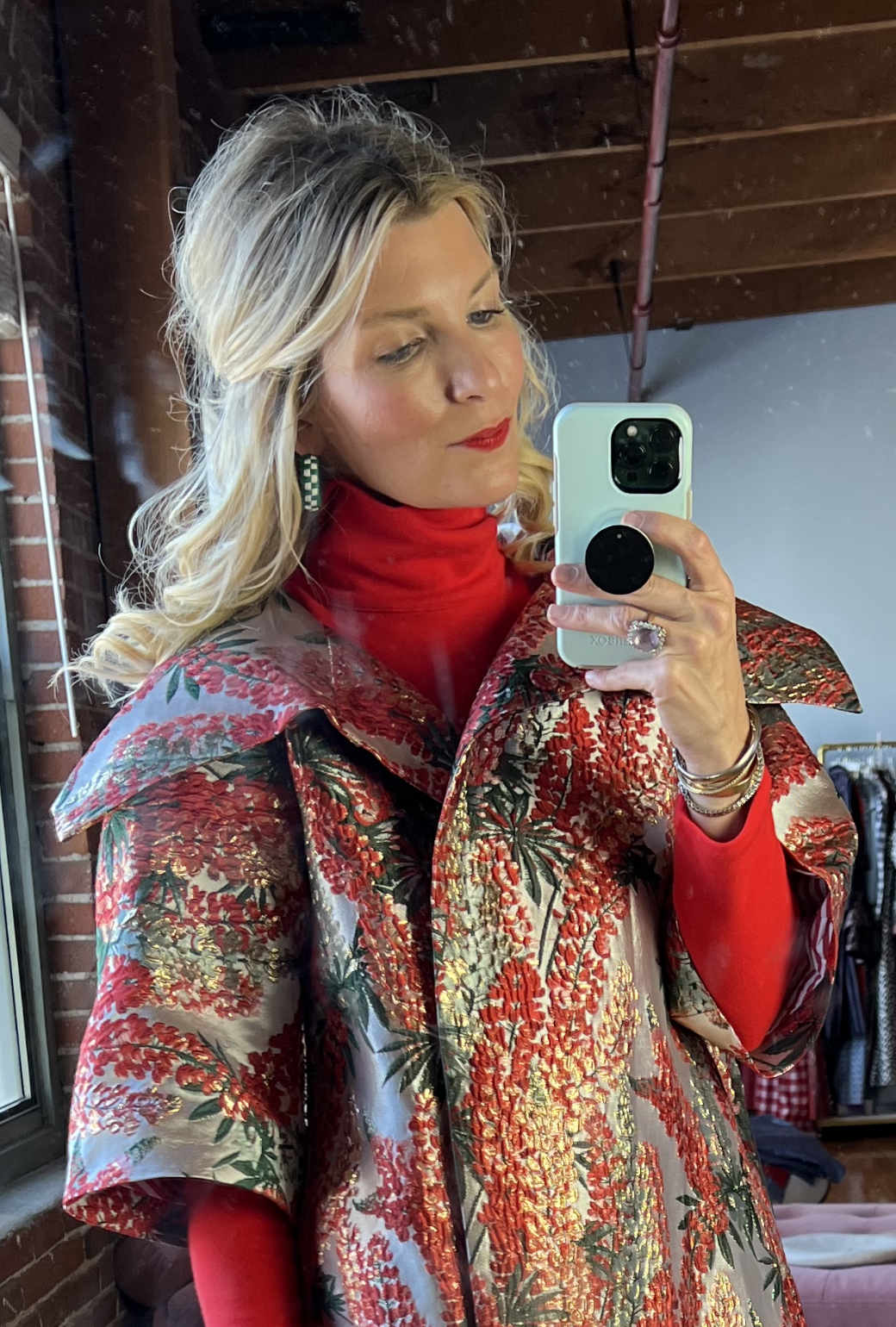 Checkerboard Hoops - Green & White
$36
Kitchsy and fun, these green and white checkerboard hoops add the perfect pop to your holiday style! We love the lightweight, vegan leather material. Comfy enough to wear all day without weighing down your lobes. Style them with our Side Zip Turtleneck in Red for a festive holiday party look!
Hoops measure: 1/4" wide by 1 1/4" tall.
Please note - accessories are FINAL SALE. Should you have any questions before ordering, we are happy to help! Please call us at 424.316.BURU (2878).
Checkerboard Hoops - Green & White
$36
Checkerboard Hoops - Green & White