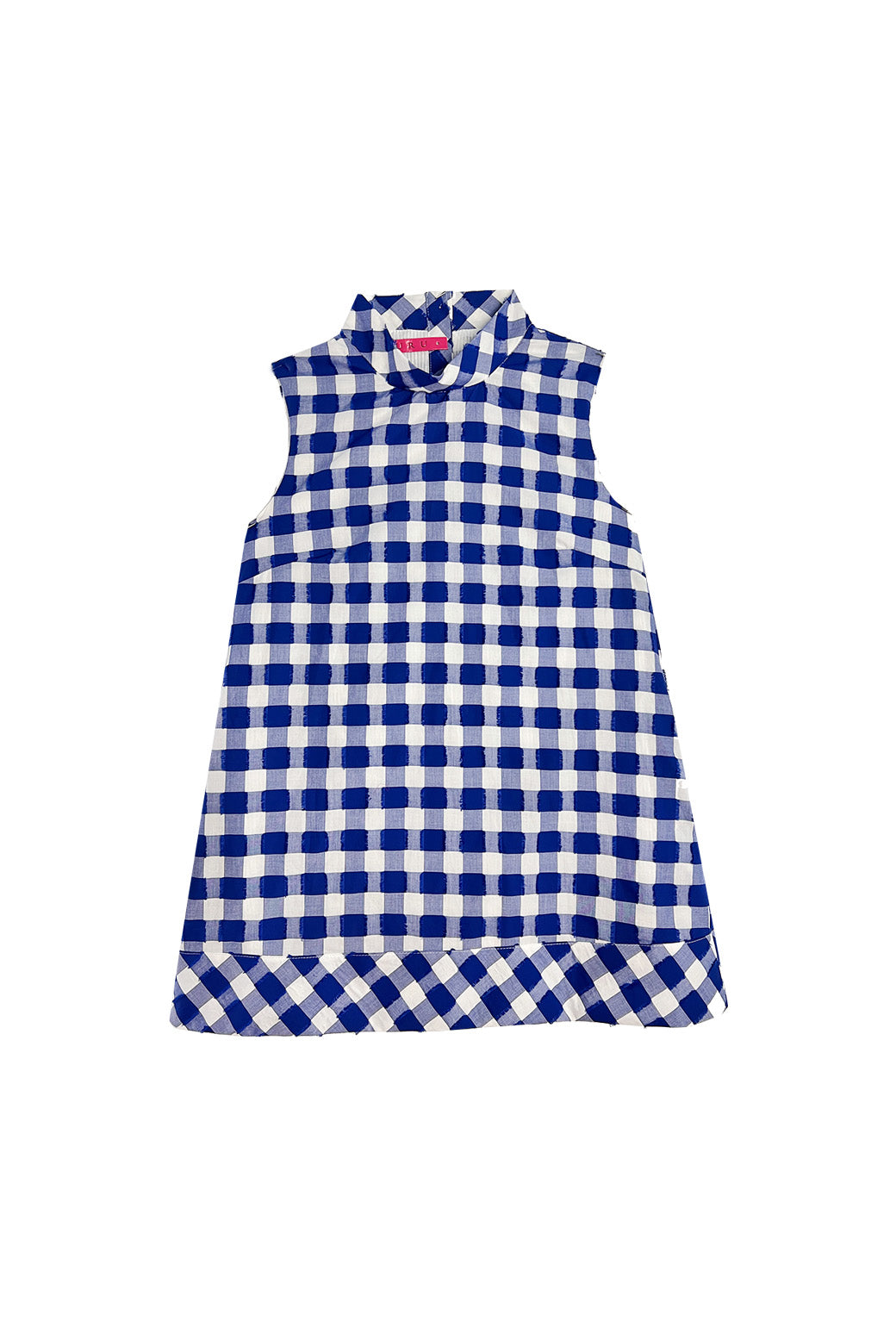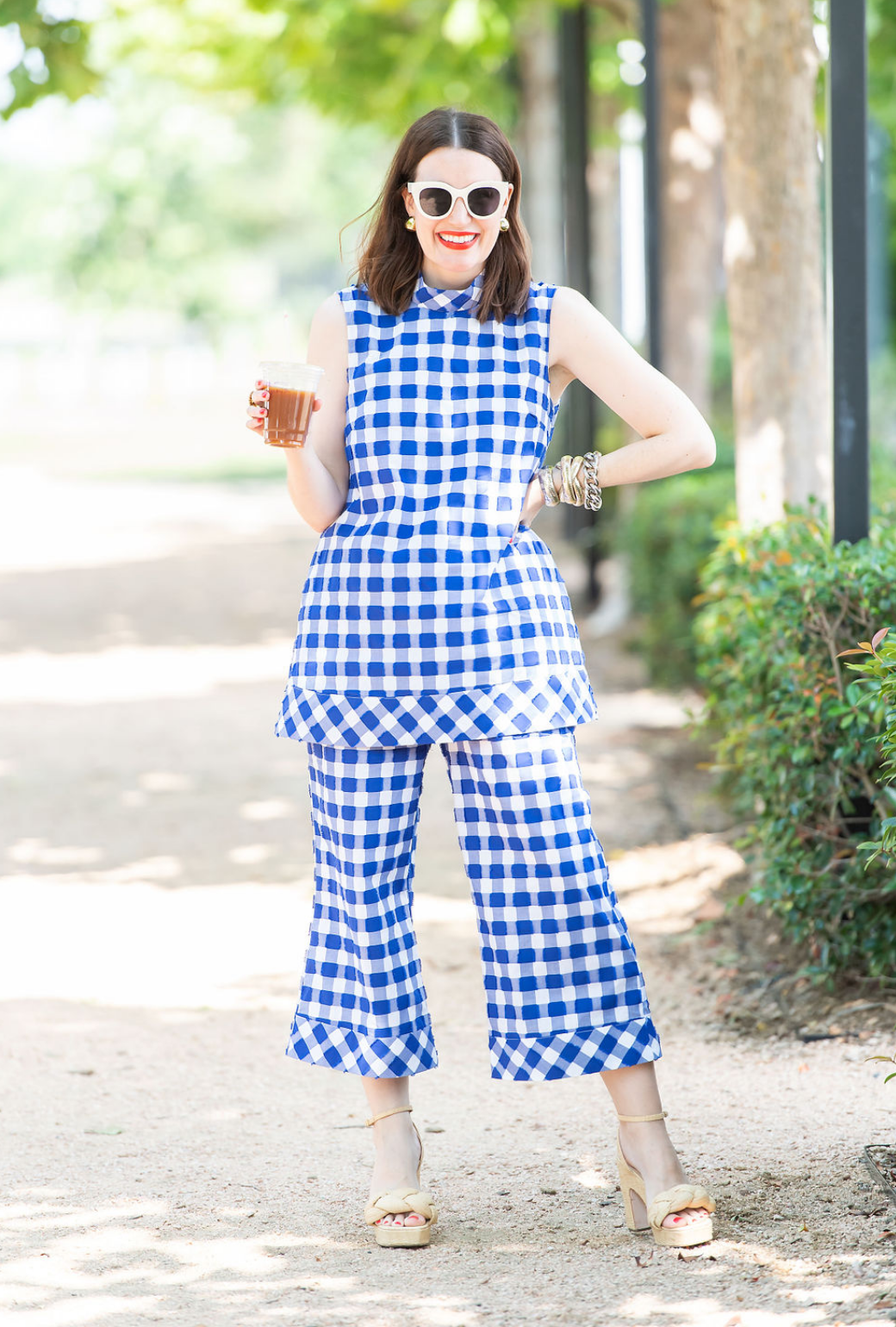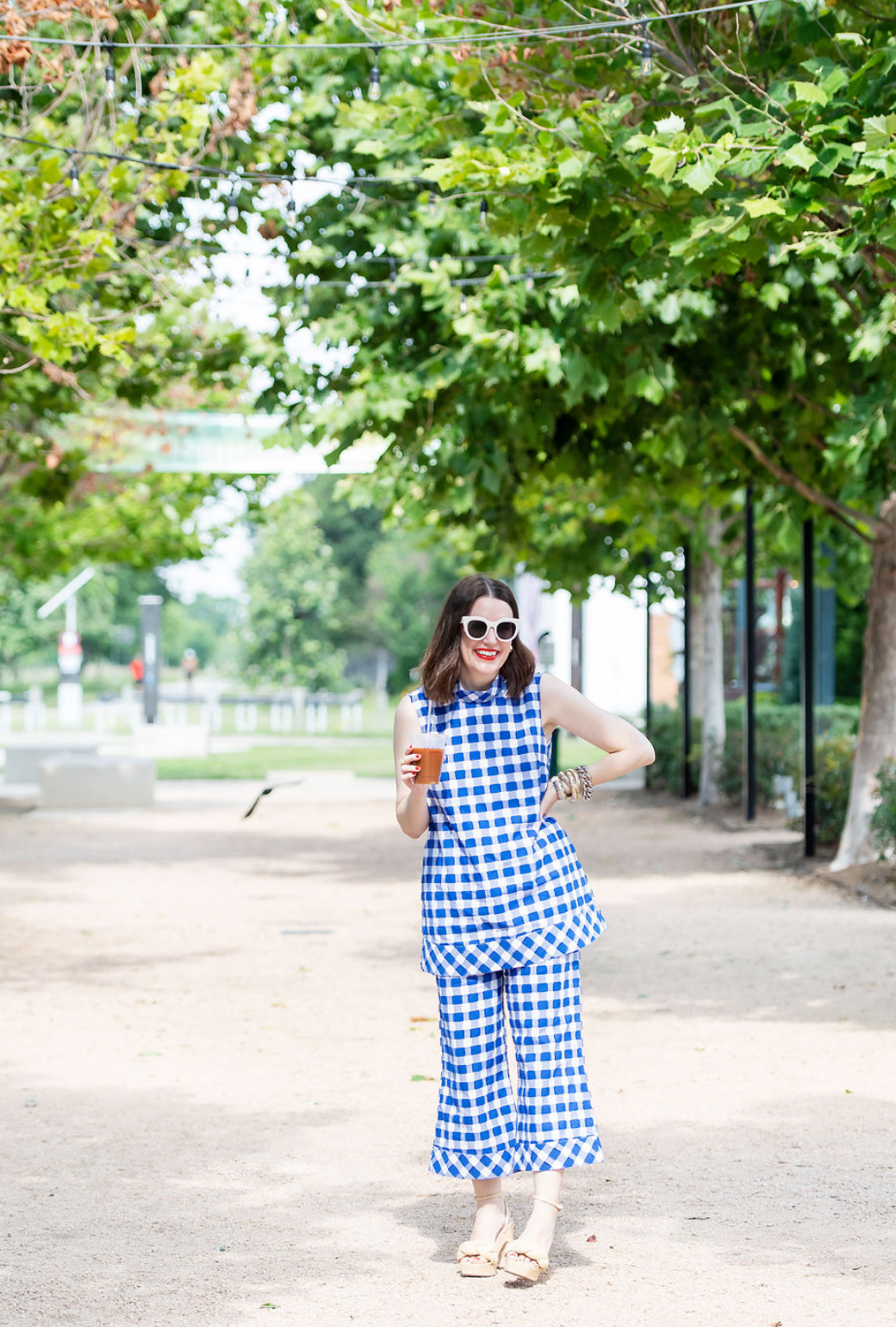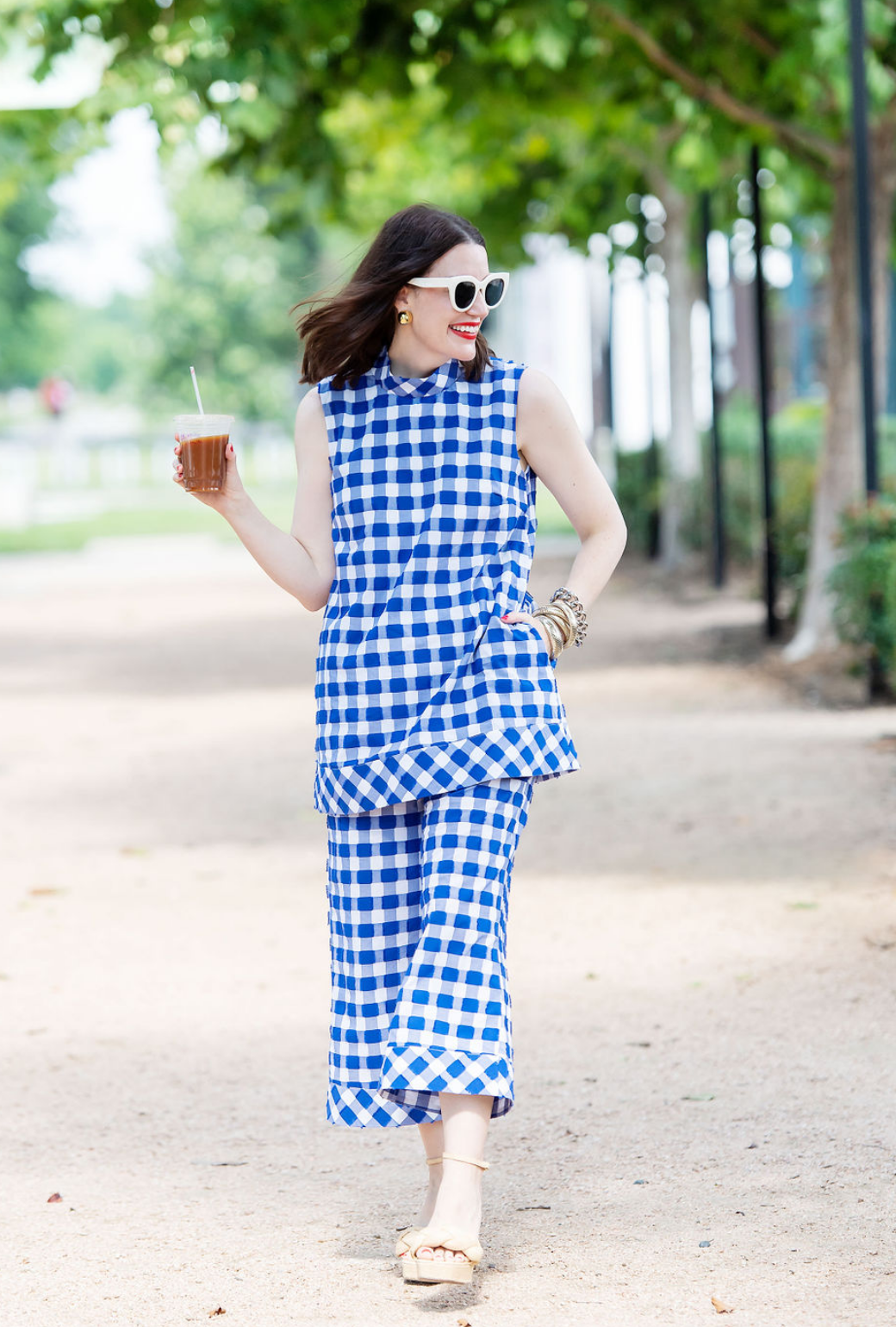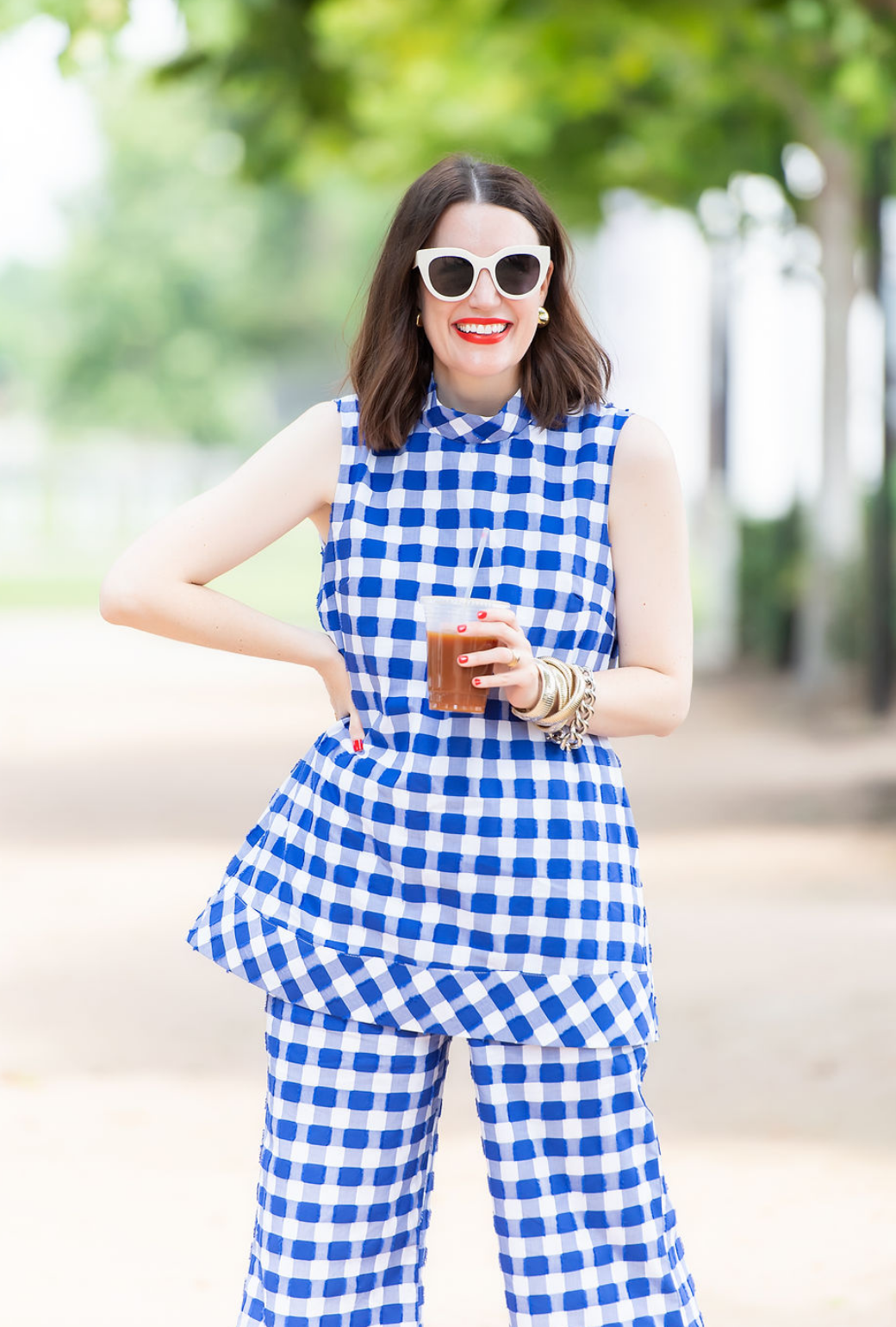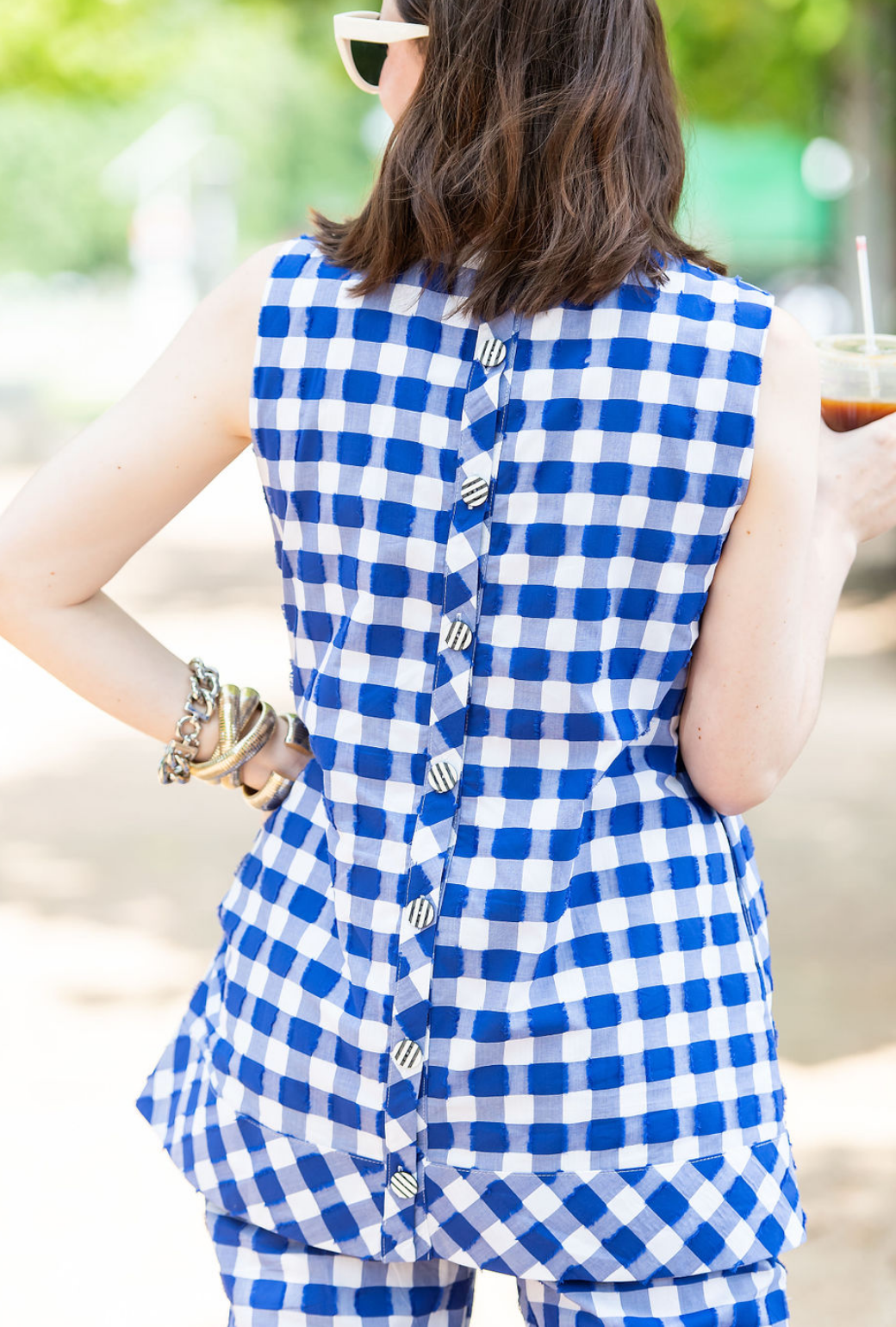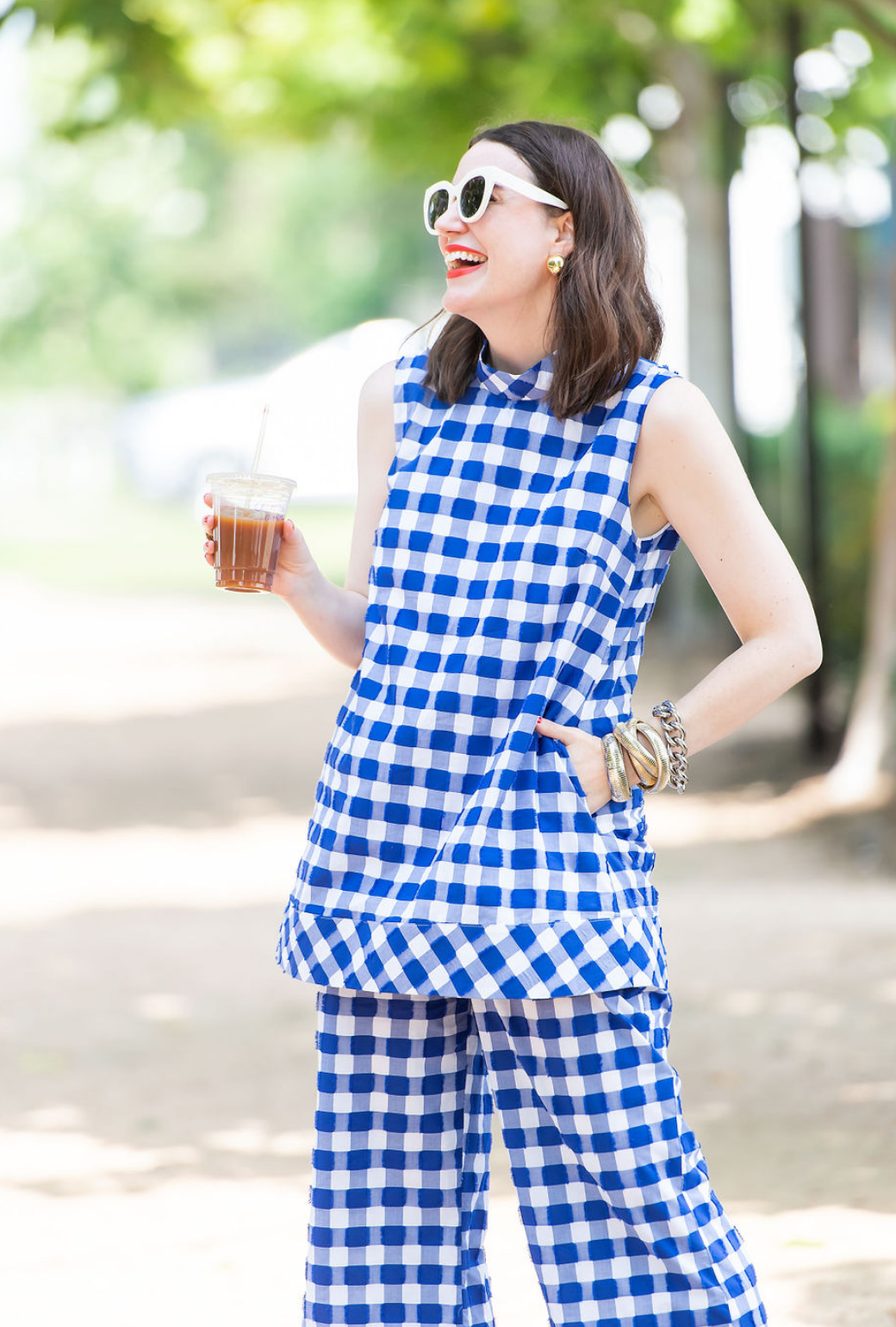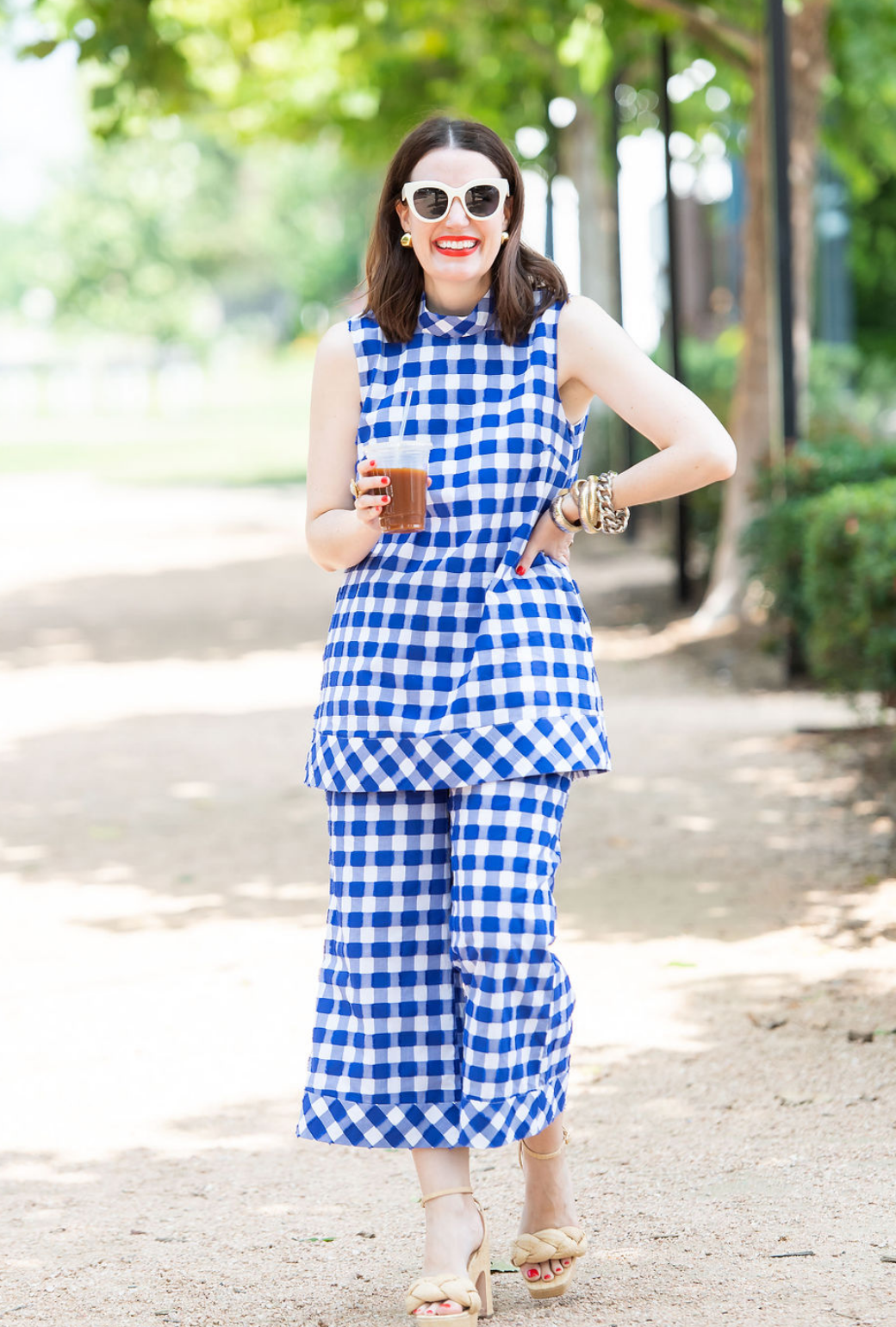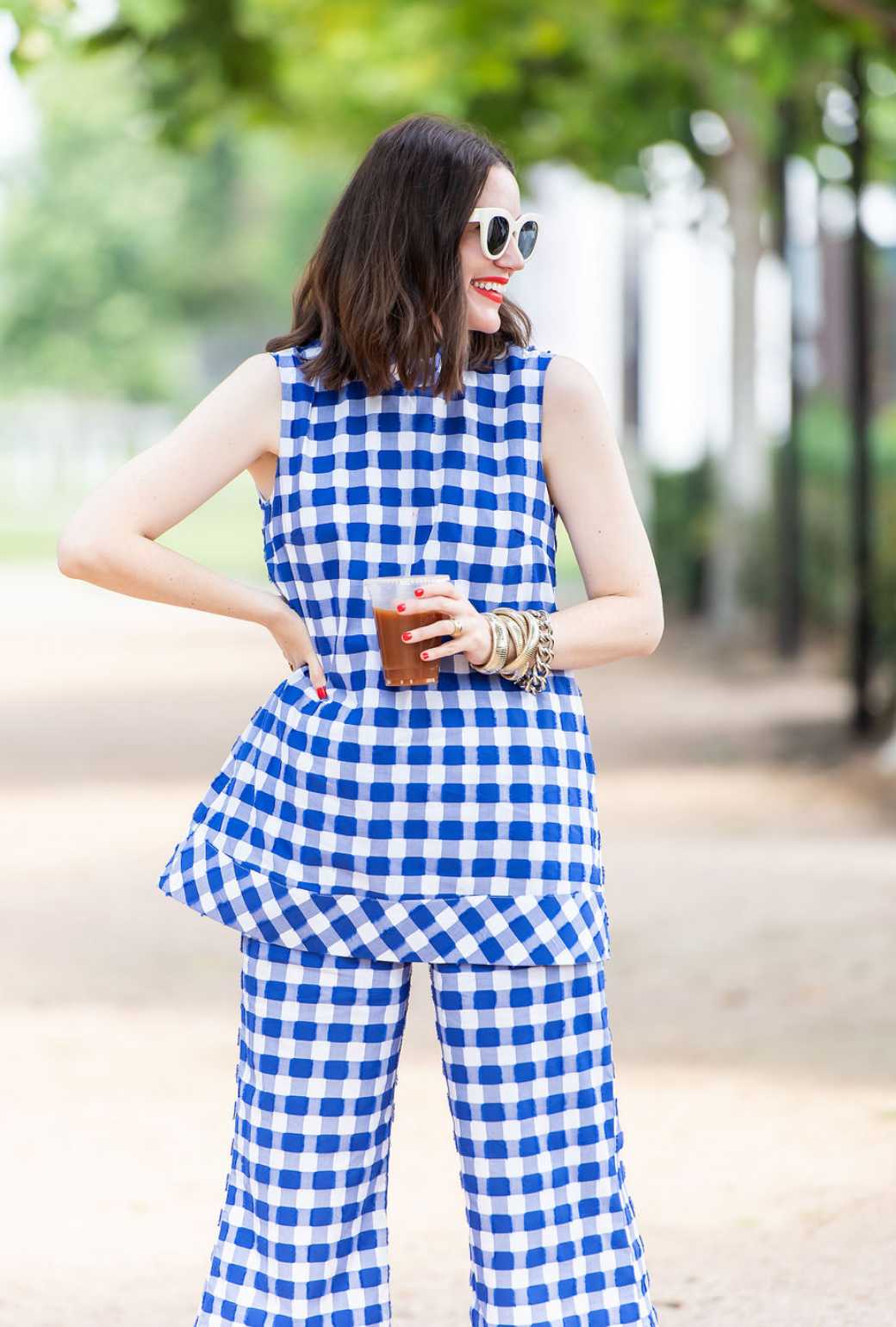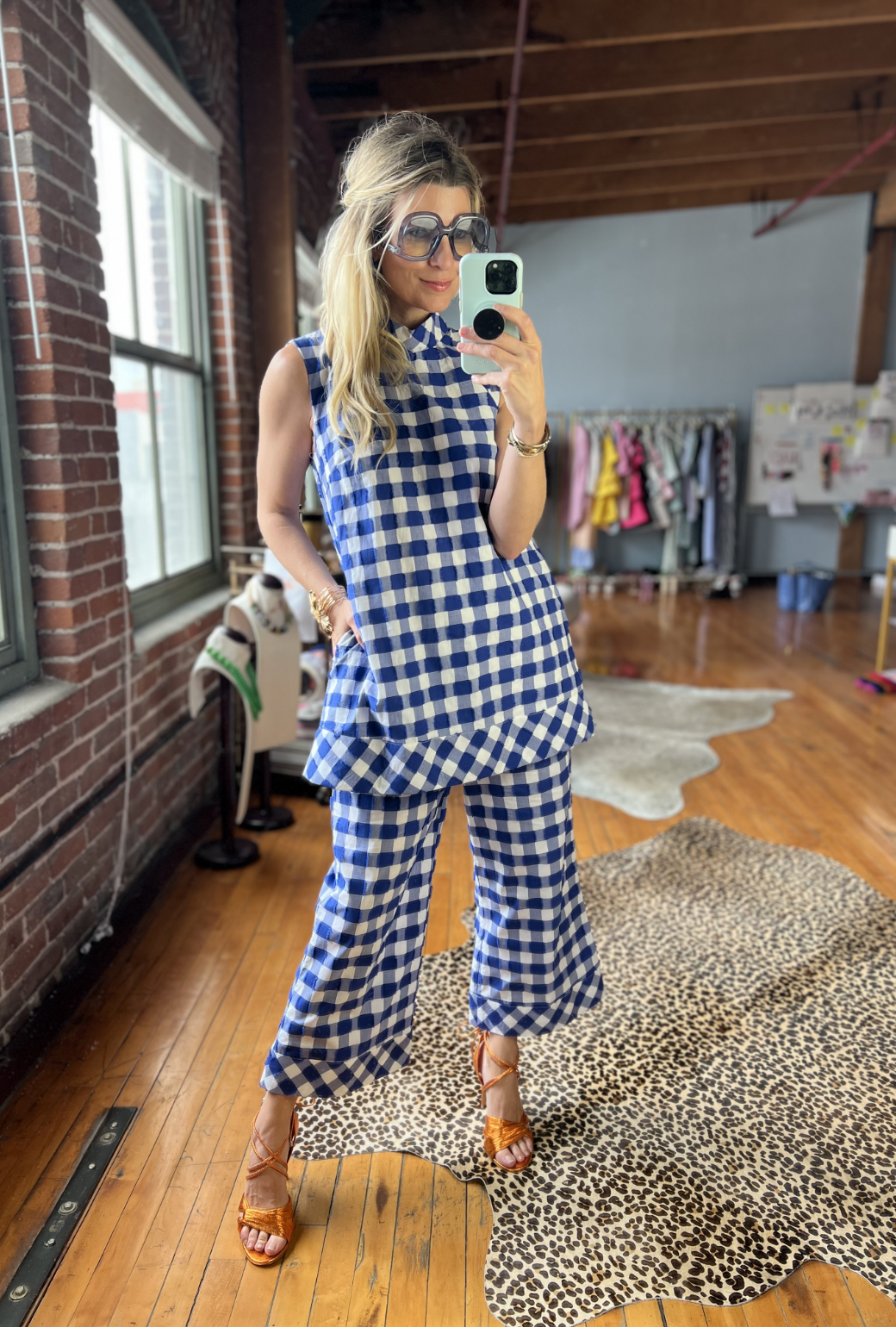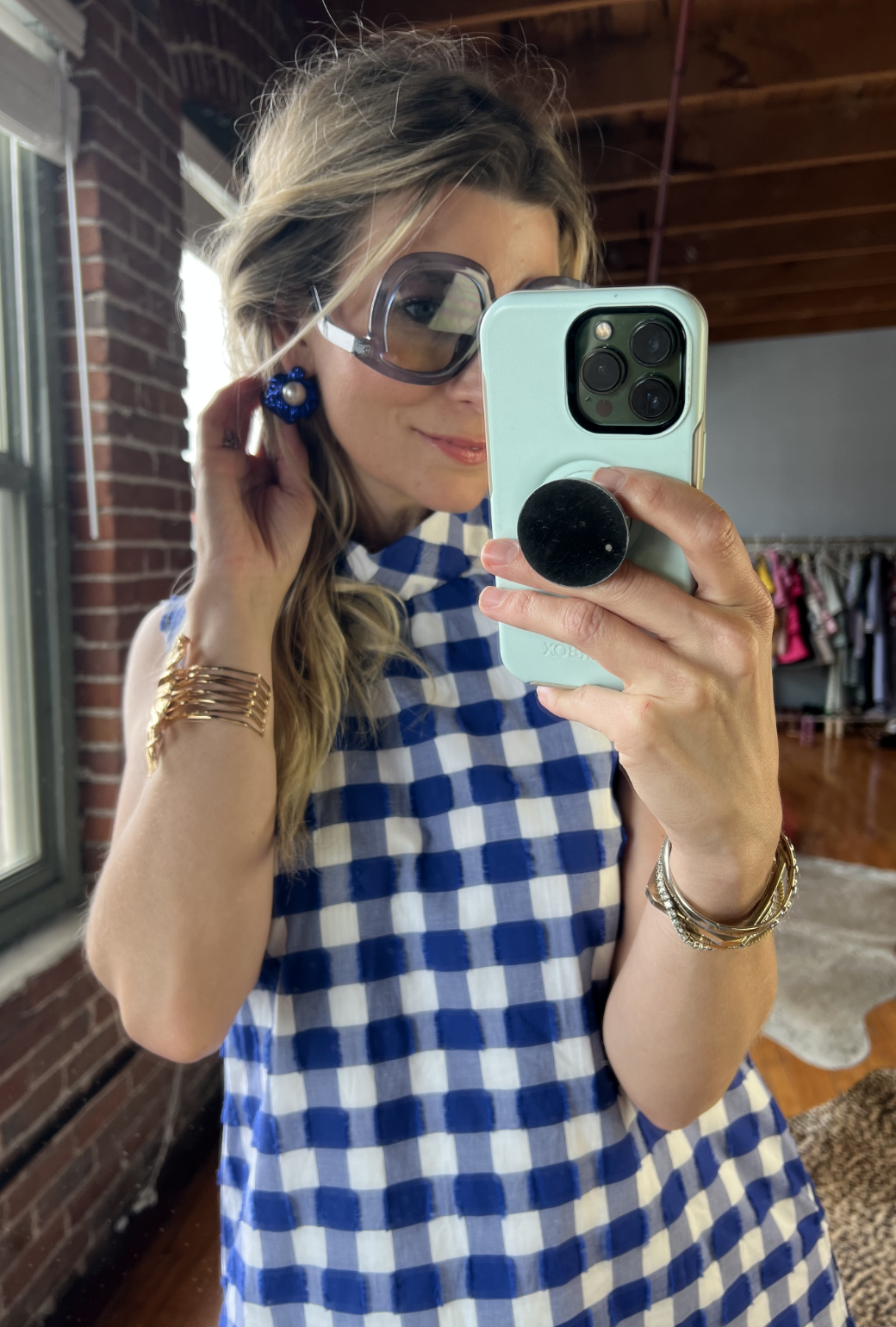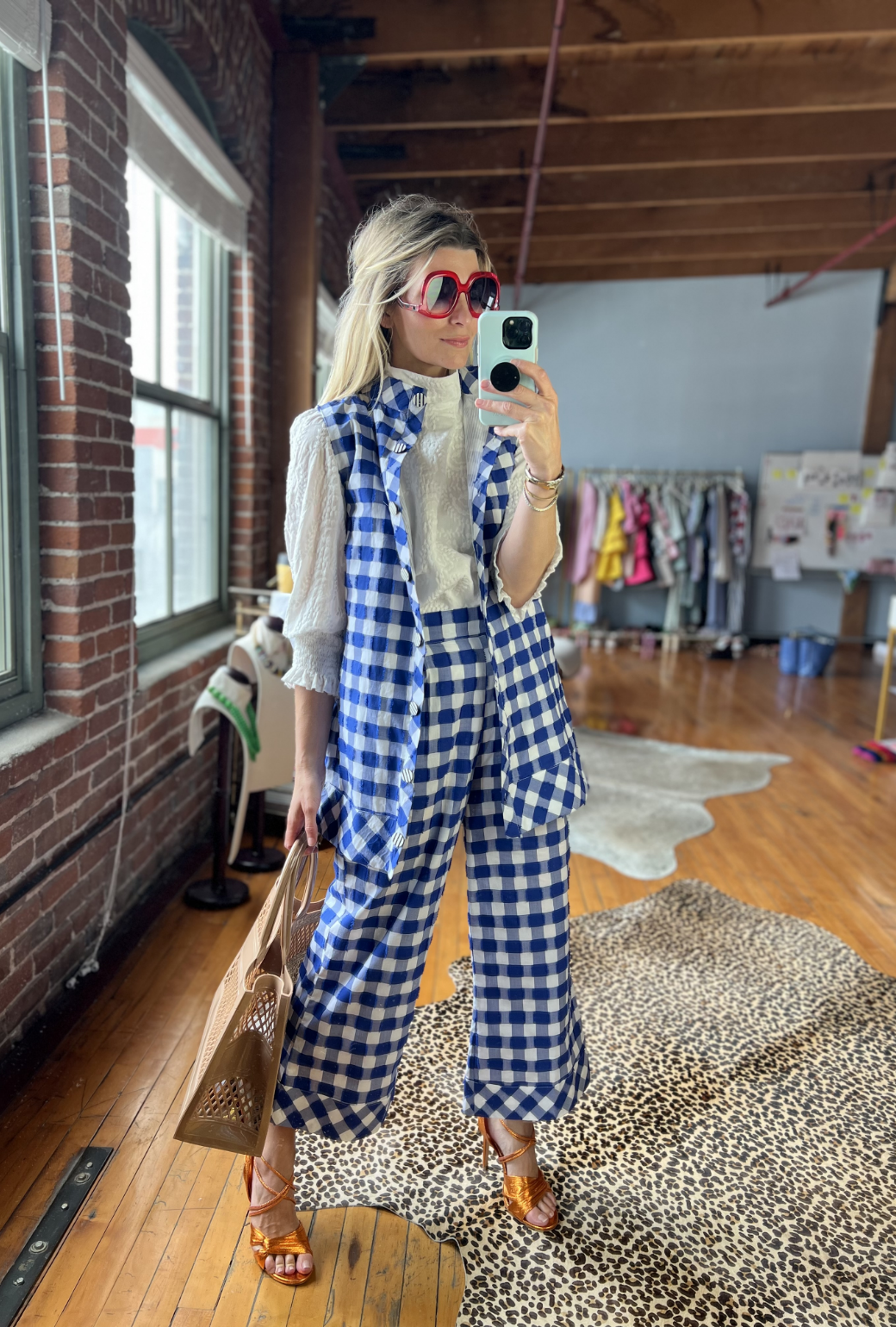 BURU x Val Mod Tunic
$198
The print of the season: this classic gingham give timeless with a twist vibes.  Our new Mod Tunic in bold blue check feature a fringe texture for a fun flare. Style it with her matching cropped Sailor Trousers for a chic head to to look or pair it with your favorite white jeans for an elegant feel. 
Pink Label Pre-Order Policy:
In effort to reduce waste and cut the exact number of garments needed, we responsibly cut and produce all Pink Label items in our Downtown Los Angeles Factory using up-cycled textiles. 
BURU x Val Mod Tunic
$198
Why We Love It
Washable
Functional Buttons
Fully Lined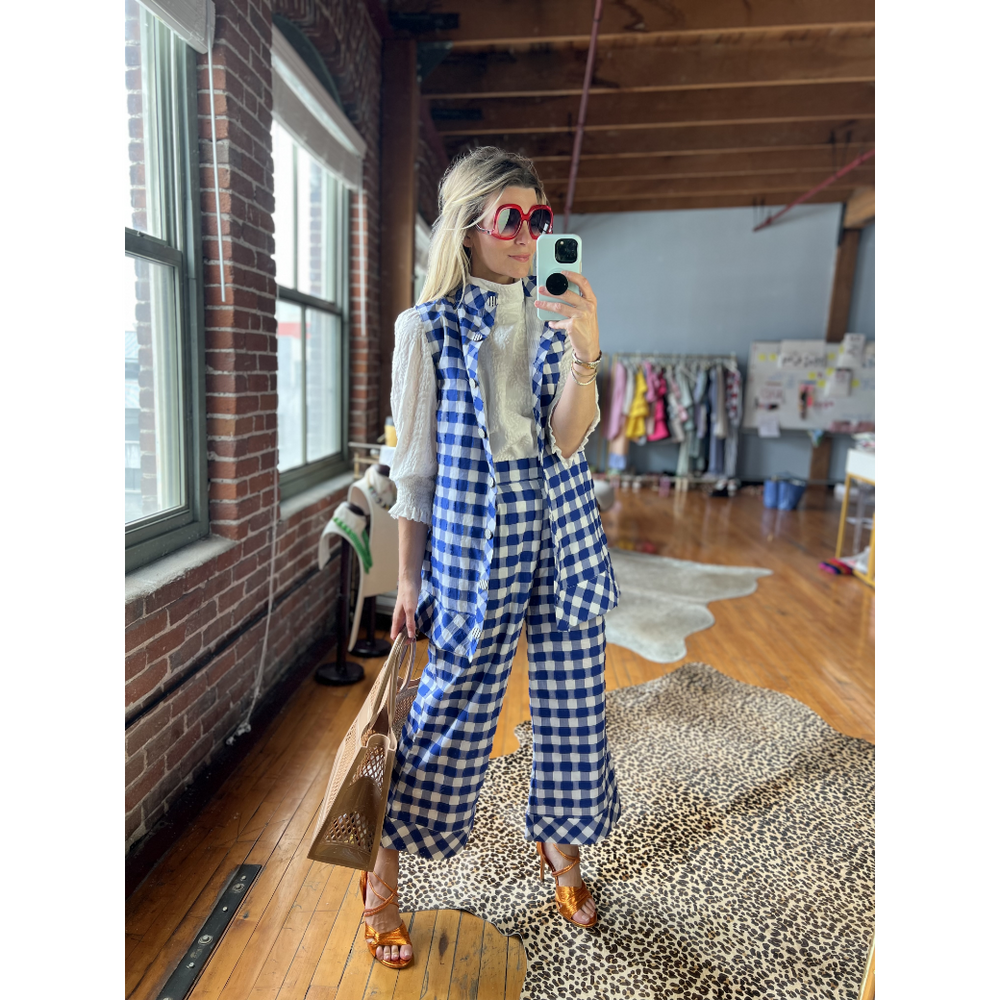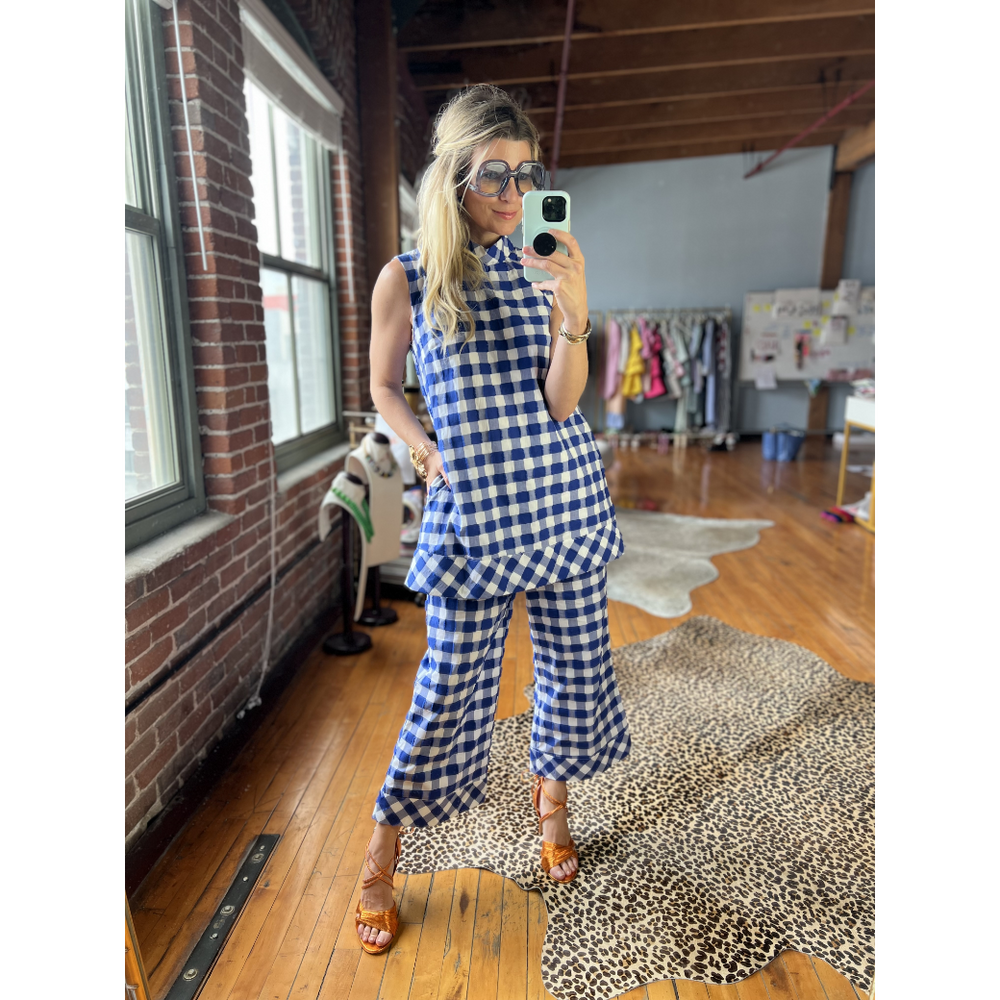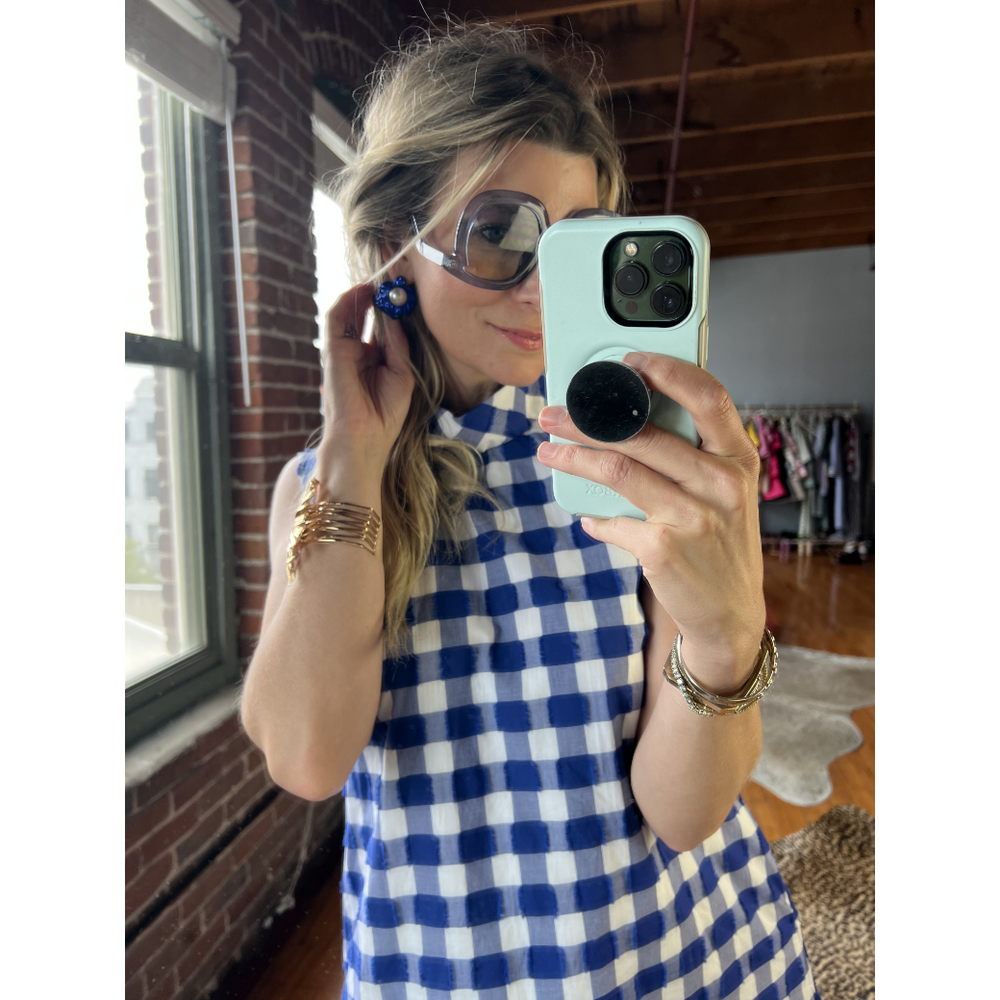 Styles for Days
You can flip the top around and wear it open like a vest. We paired it with our long sleeve white embroidery mod top.
Keep it simple and wear it as a set with the matching trousers!
We love to accessories with our cheap and cheerful earrings. These are the Le Pearl Fleur earrings.