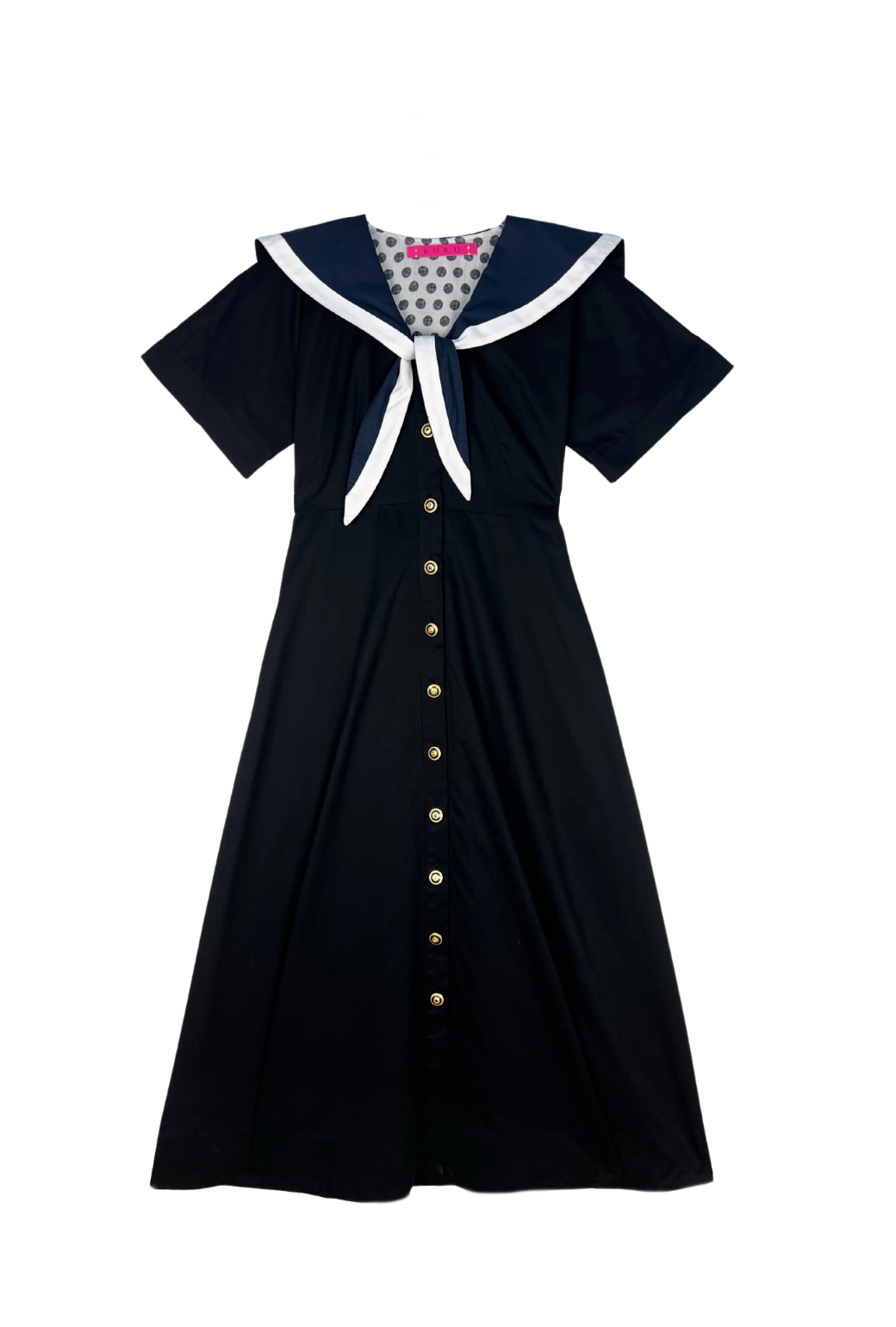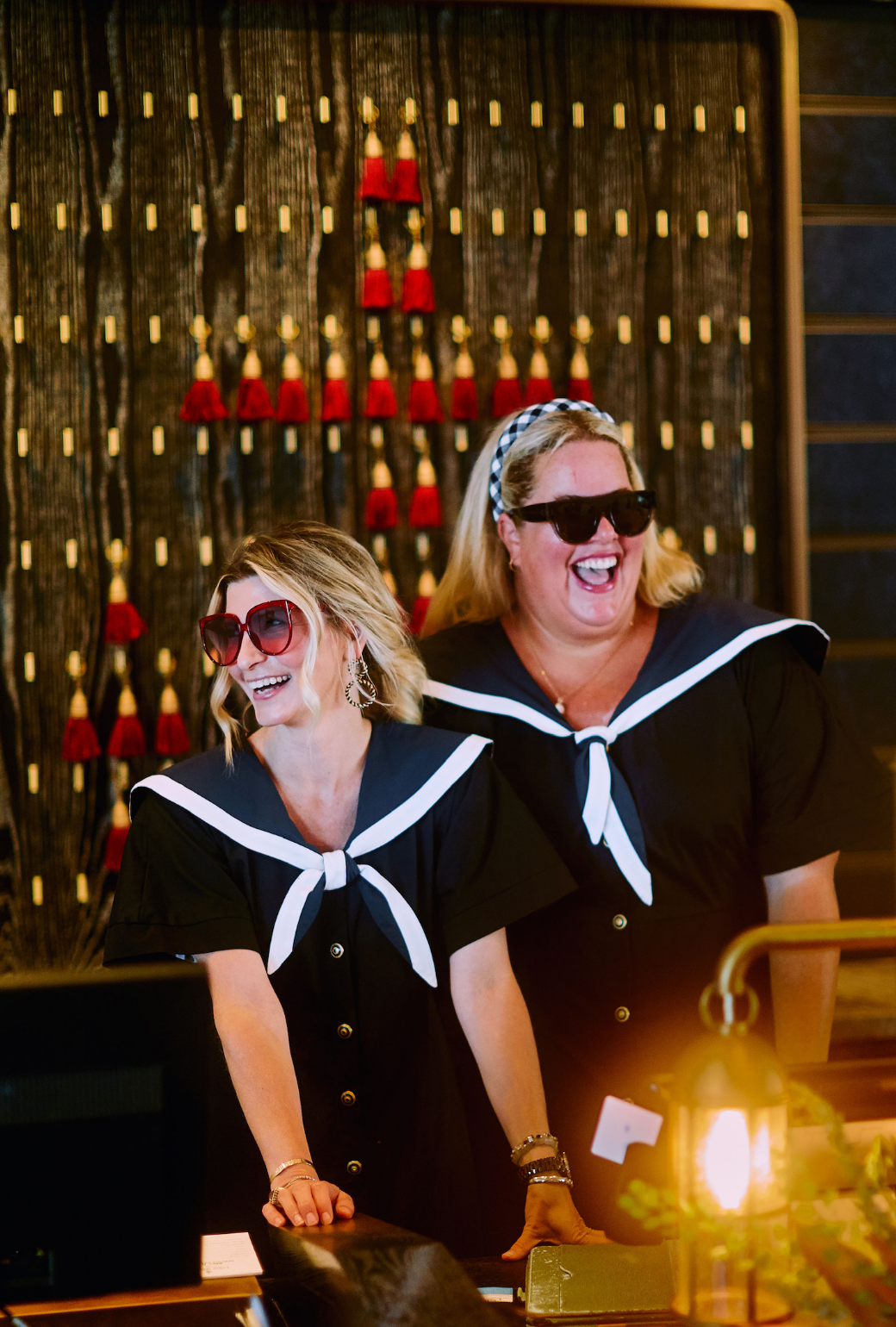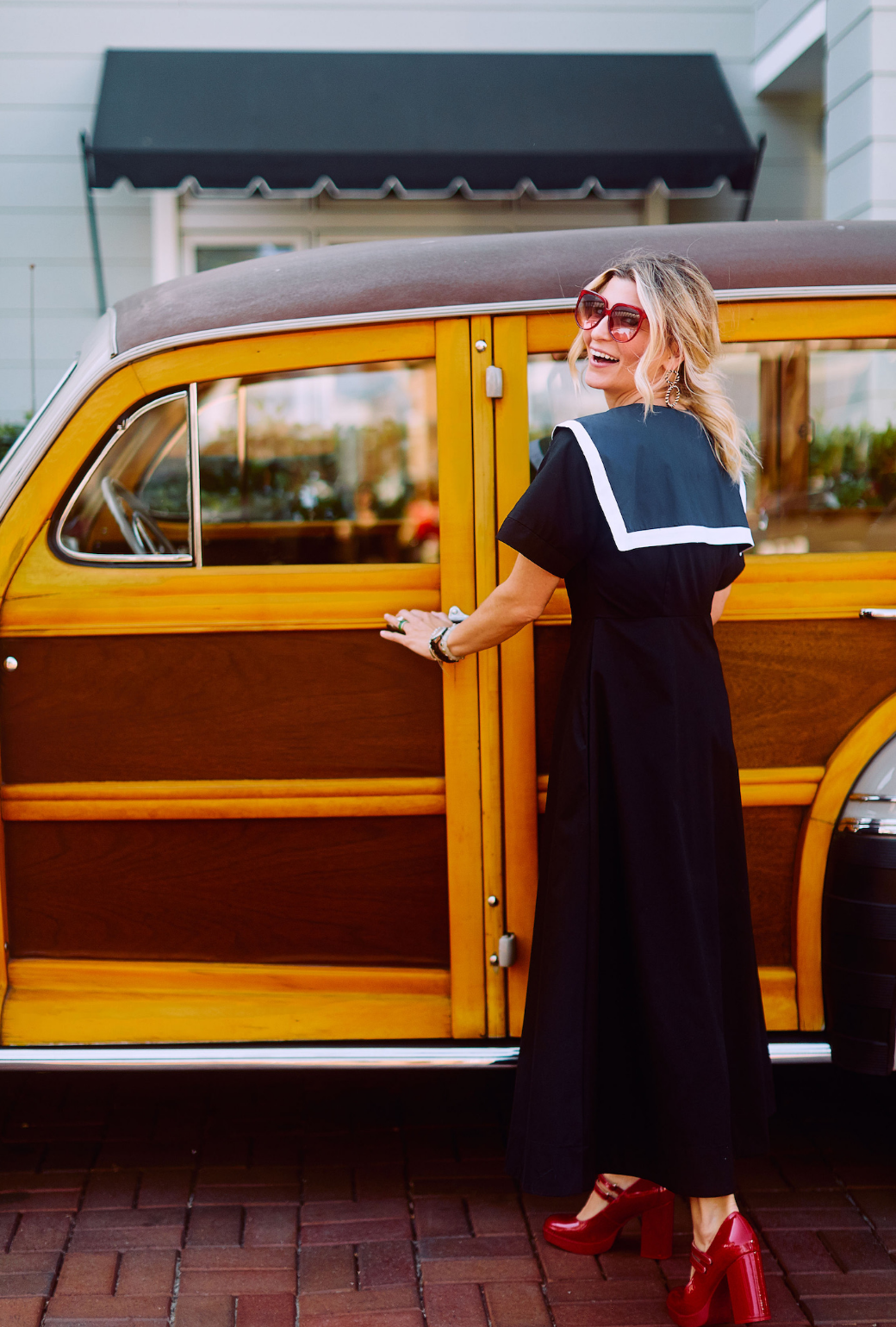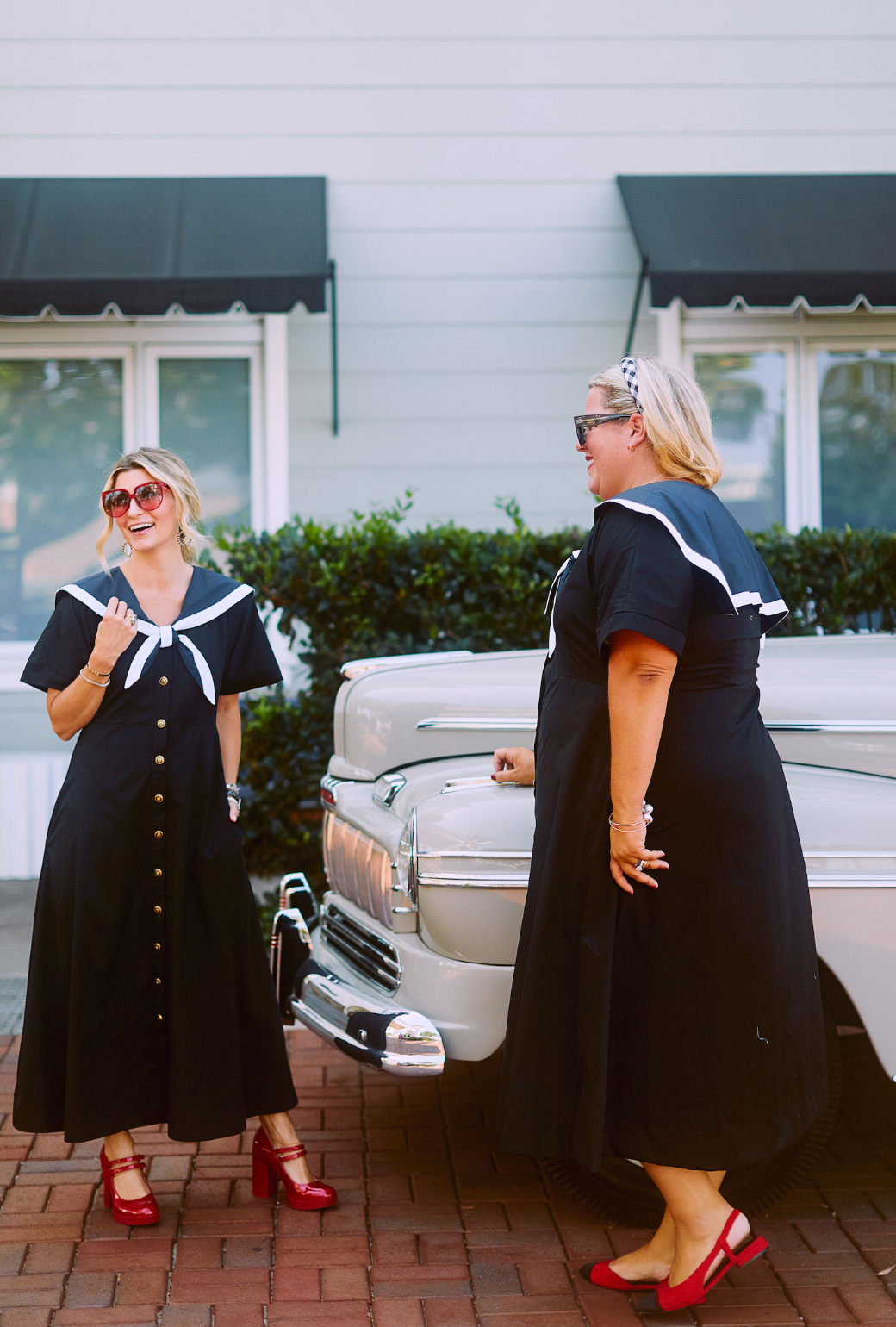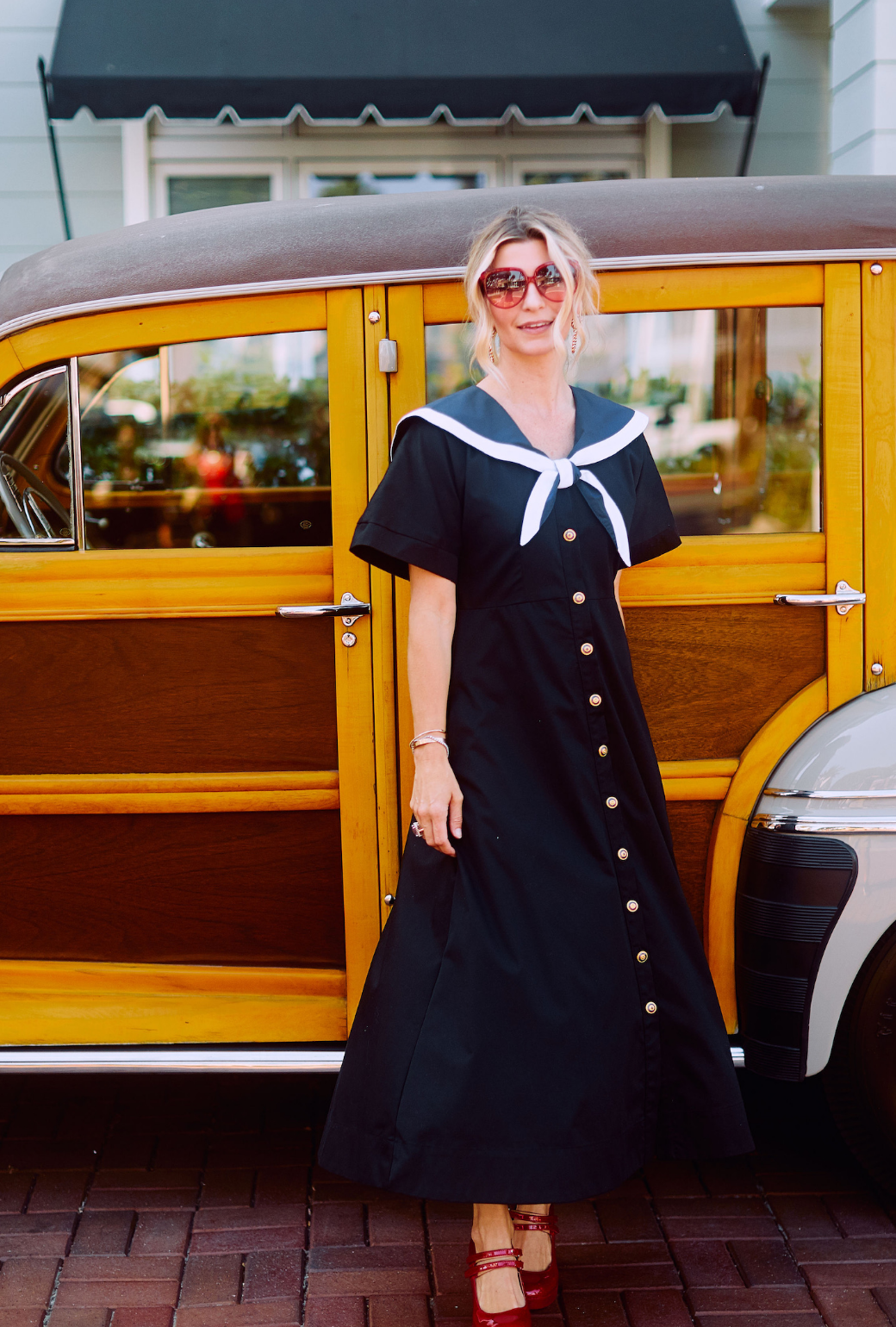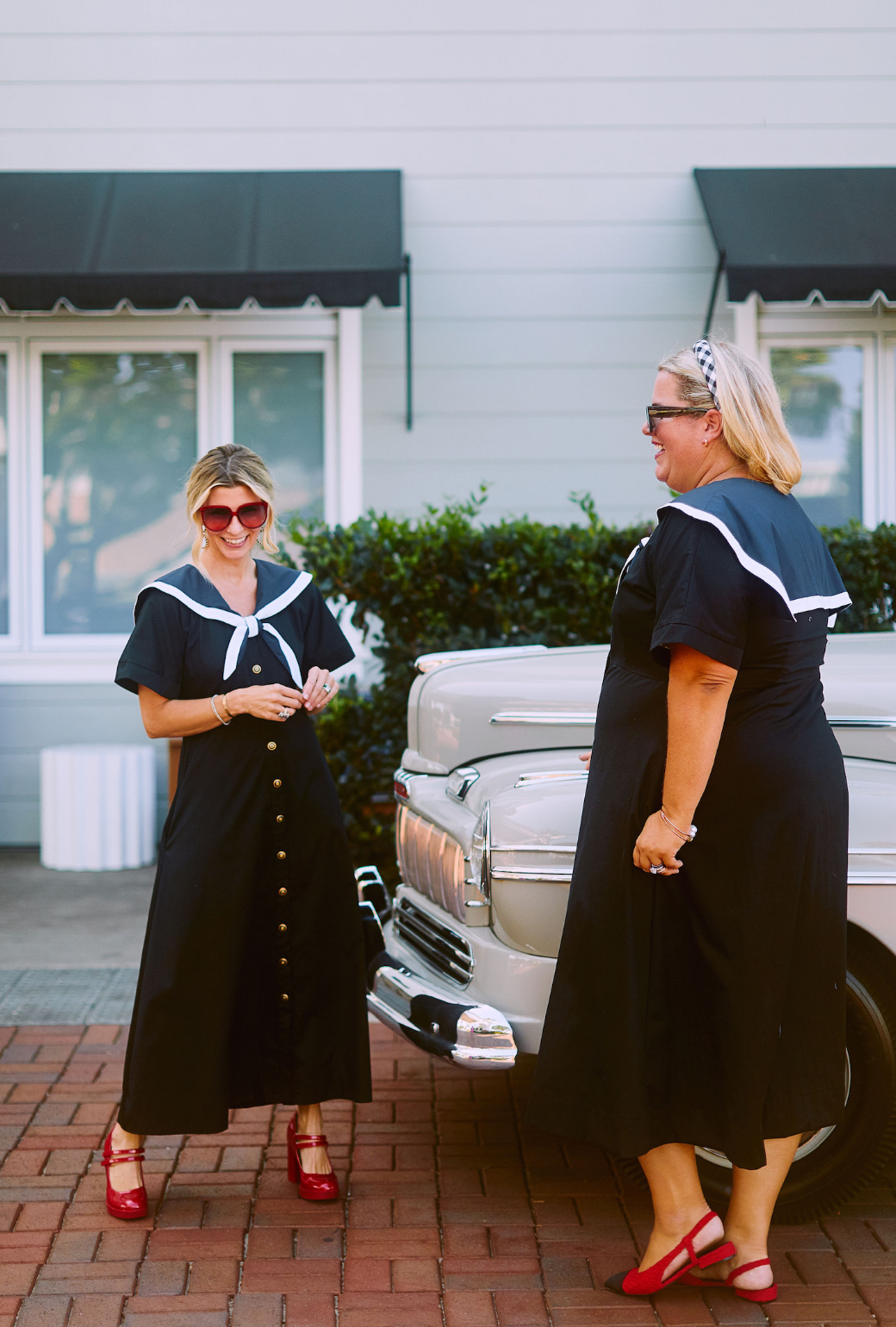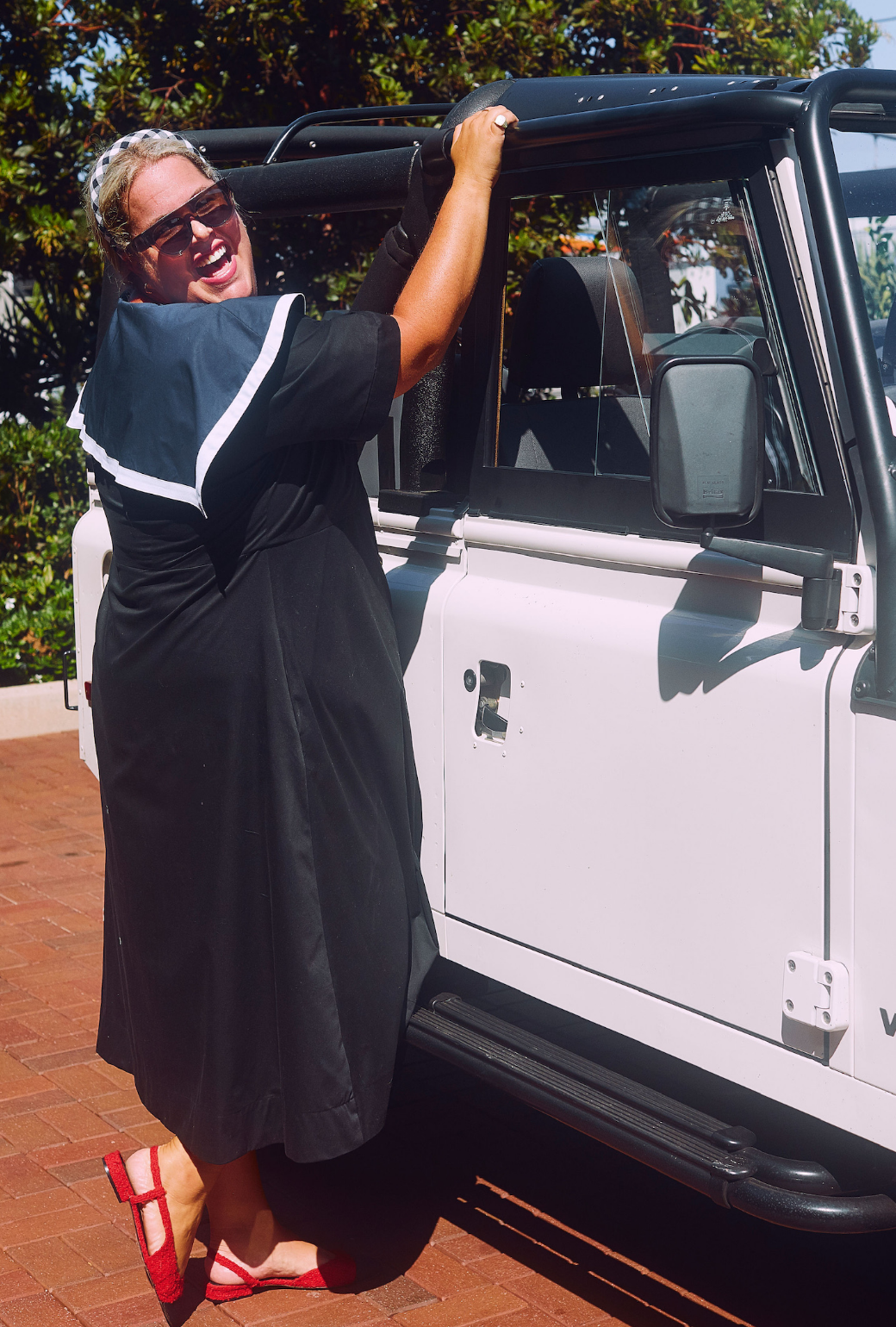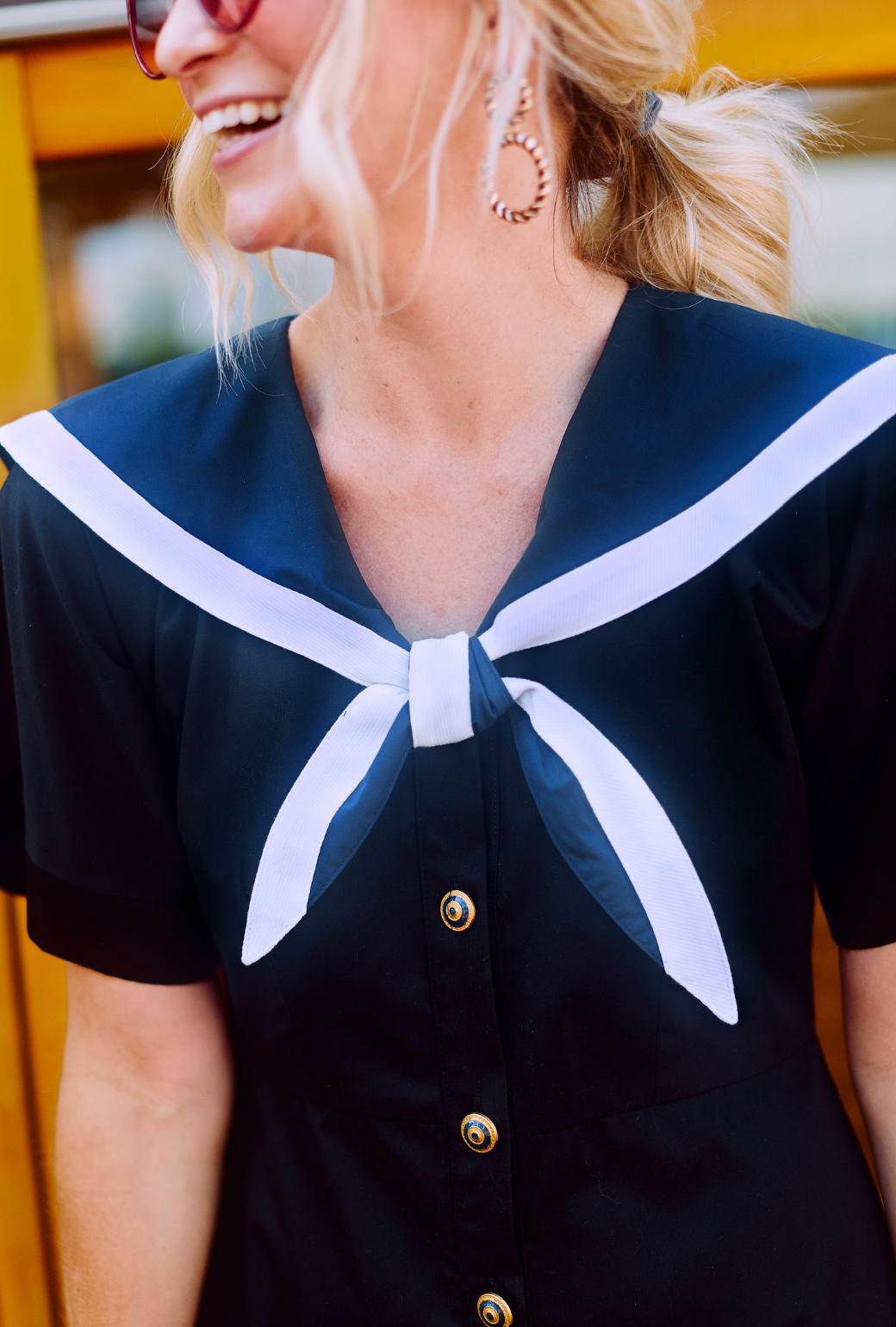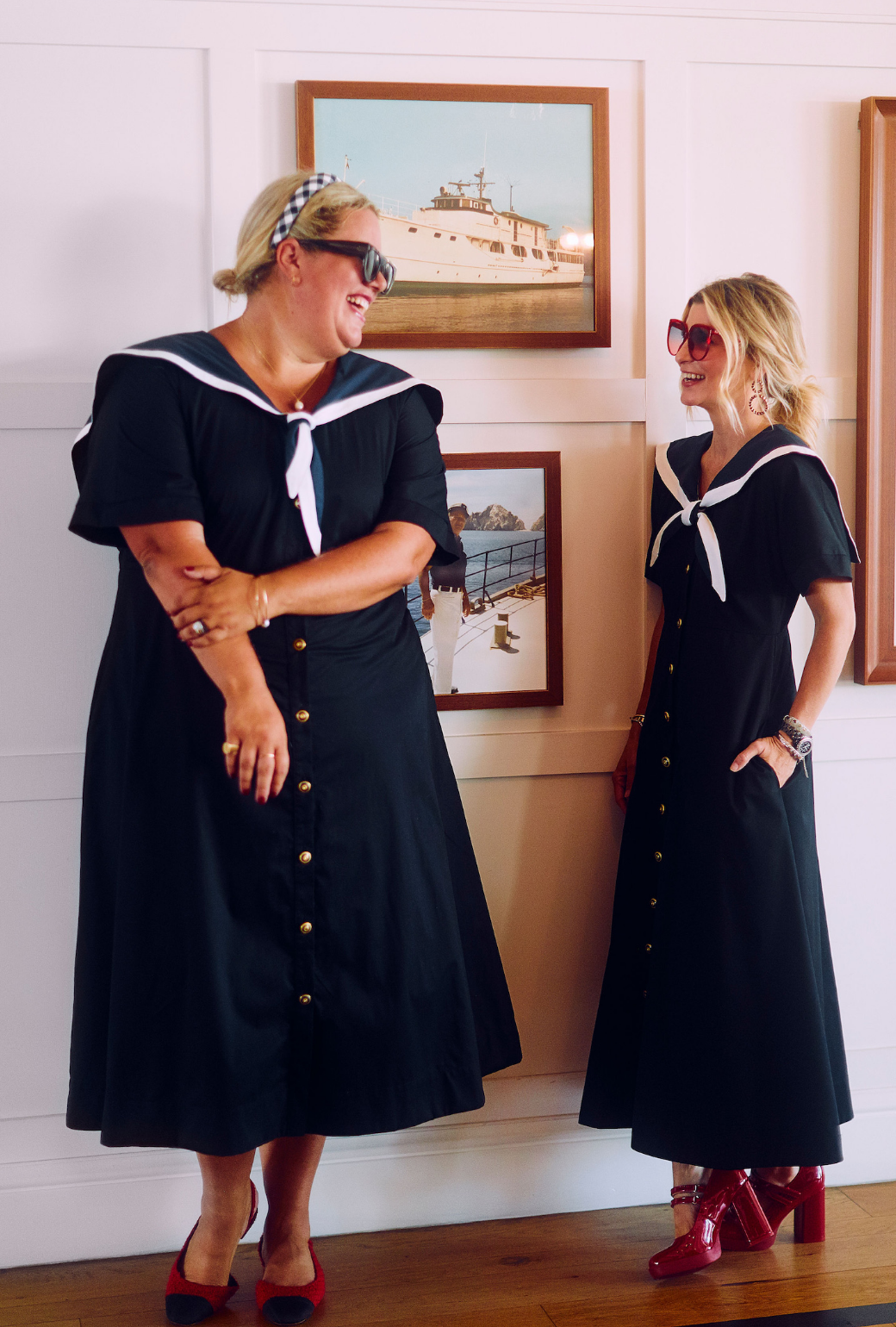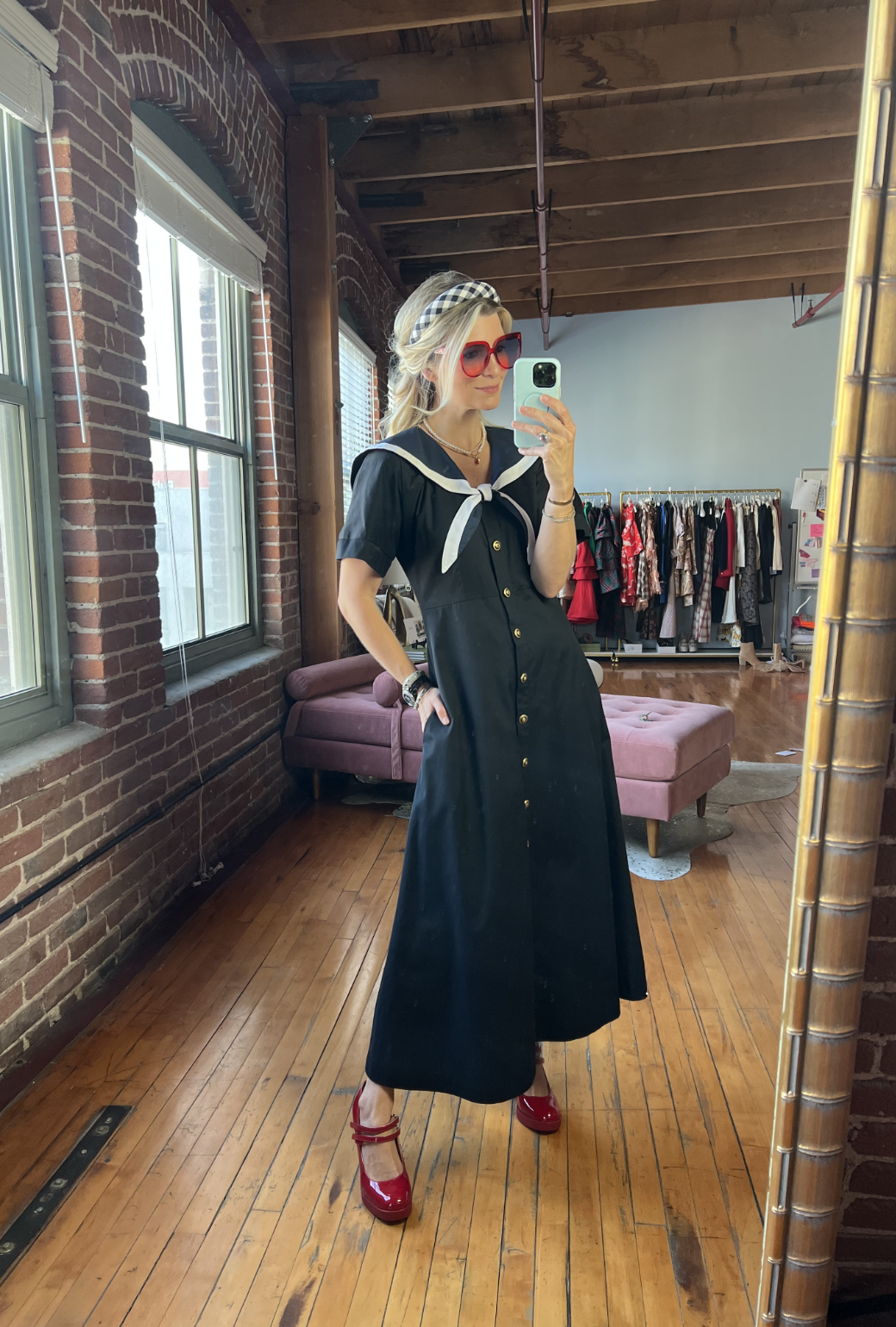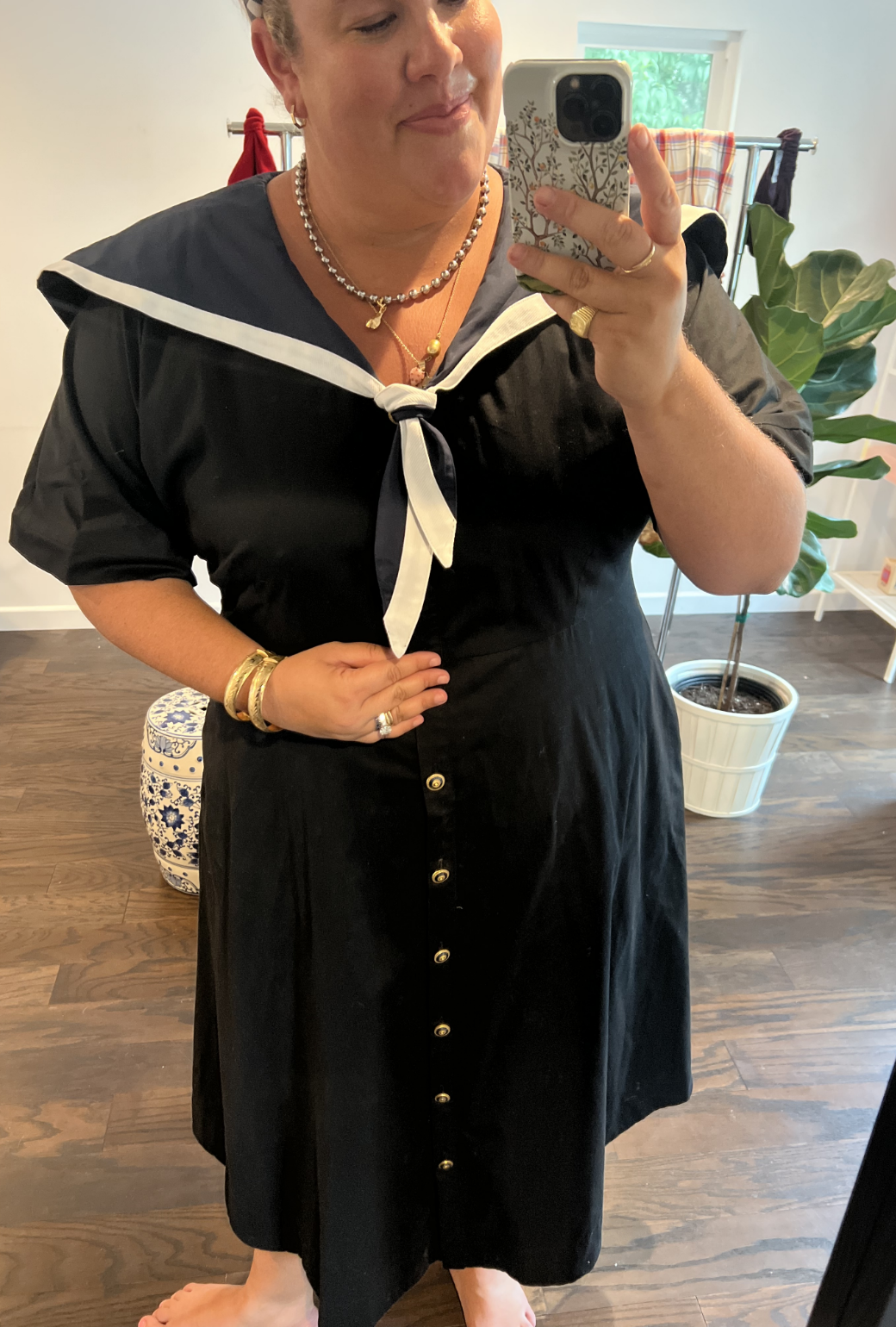 Sailor Dress
$330
Why wear a basic black dress, when you can wear one with a stunning sailor collar? This is the question our collaborator, Sabrina Chazen, and designer Morgan kept asking themselves. So when it was time to finalize the last piece of the collection—a classic sailor dress, in black and navy poplin, was the obvious choice. Lightly lined with a pretty polkadot, paired with vintage enameled brass buttons, and created in the perfect palate for all year long—this stuffing dress is sure to make a statement.
See how Morgan styles this dress here, and Sabrina here.
This style uses the Day Gown silhouette.
Learn more in our Fit Library.
Why We Love It
Pockets!
Functional Buttons
Fully Lined