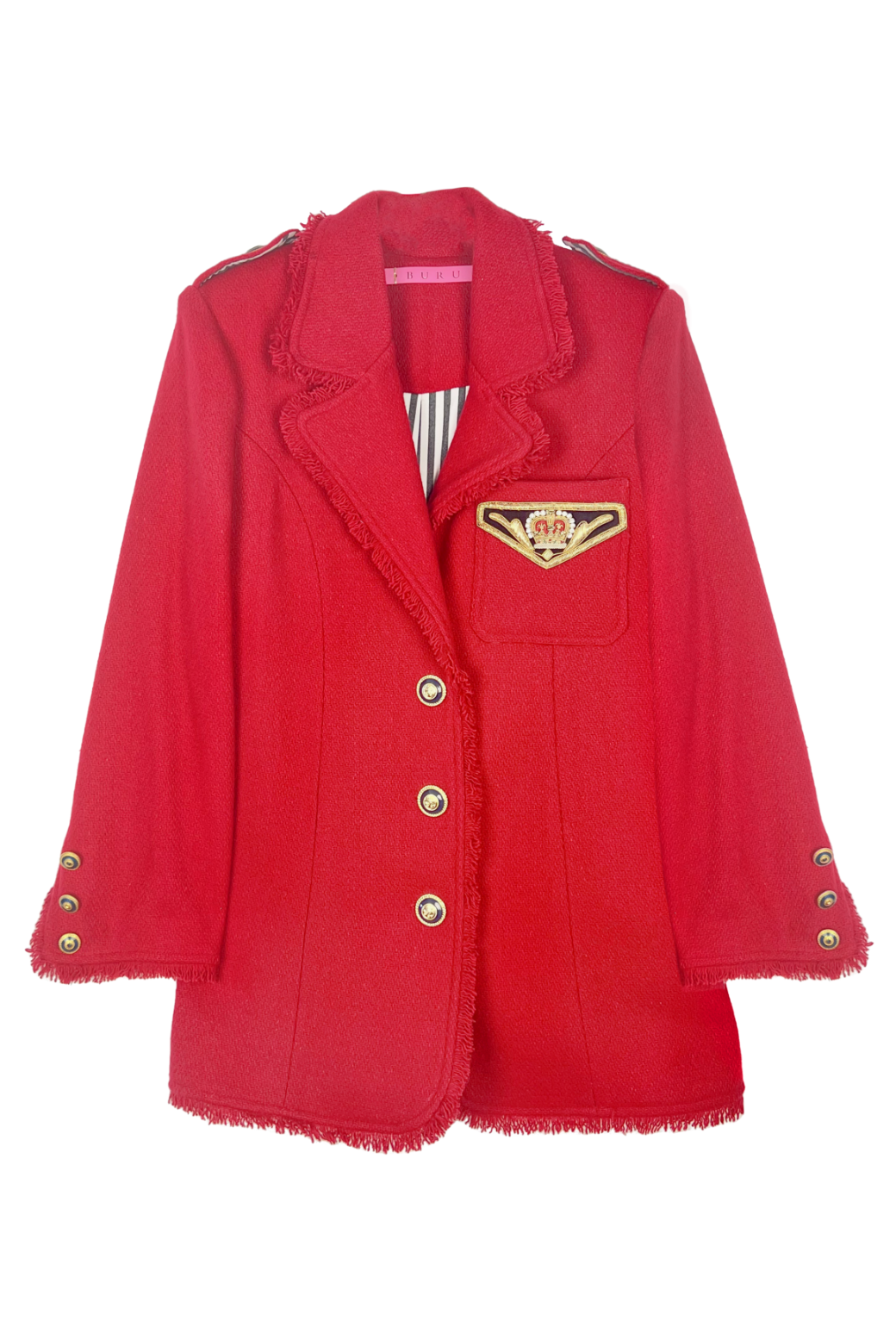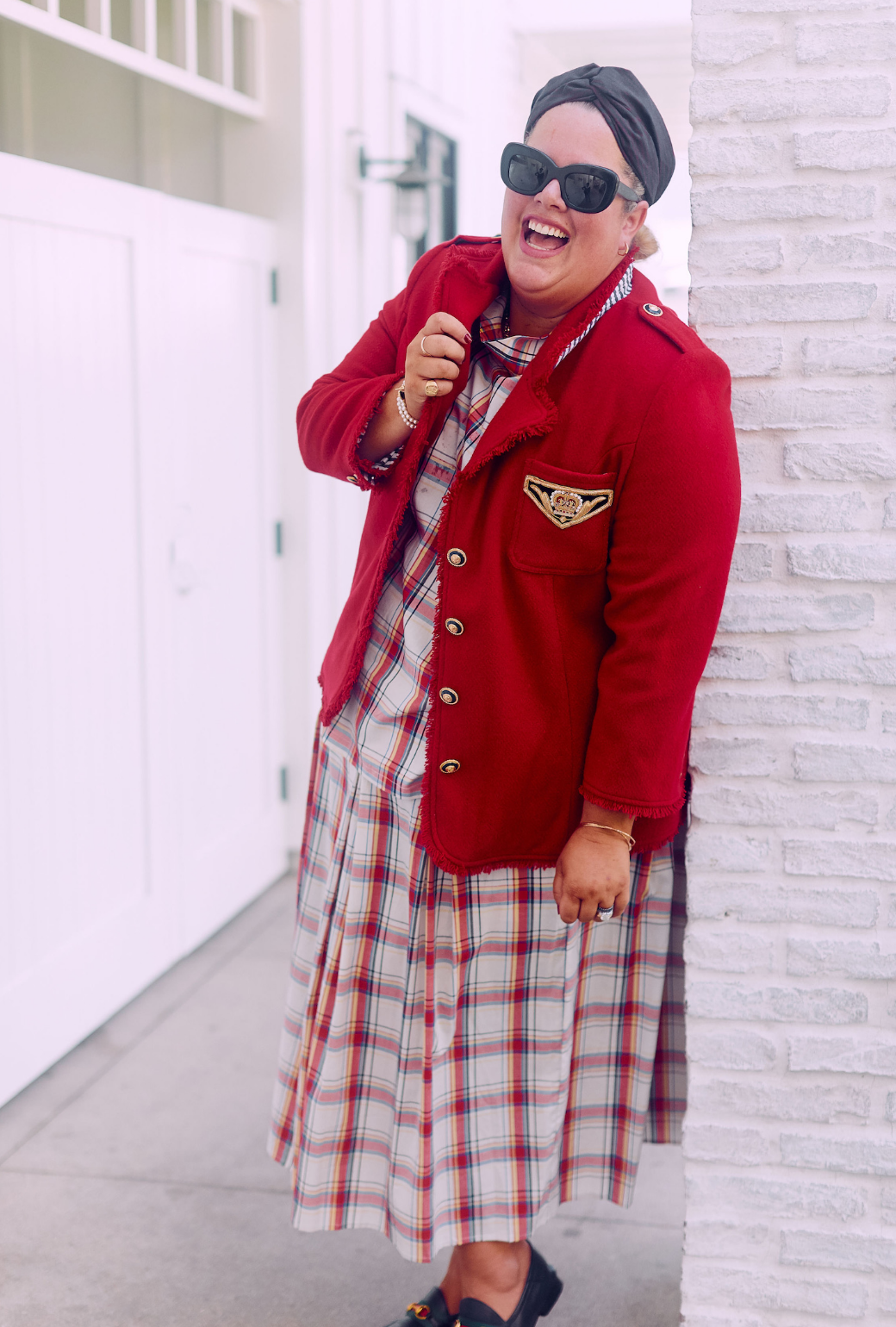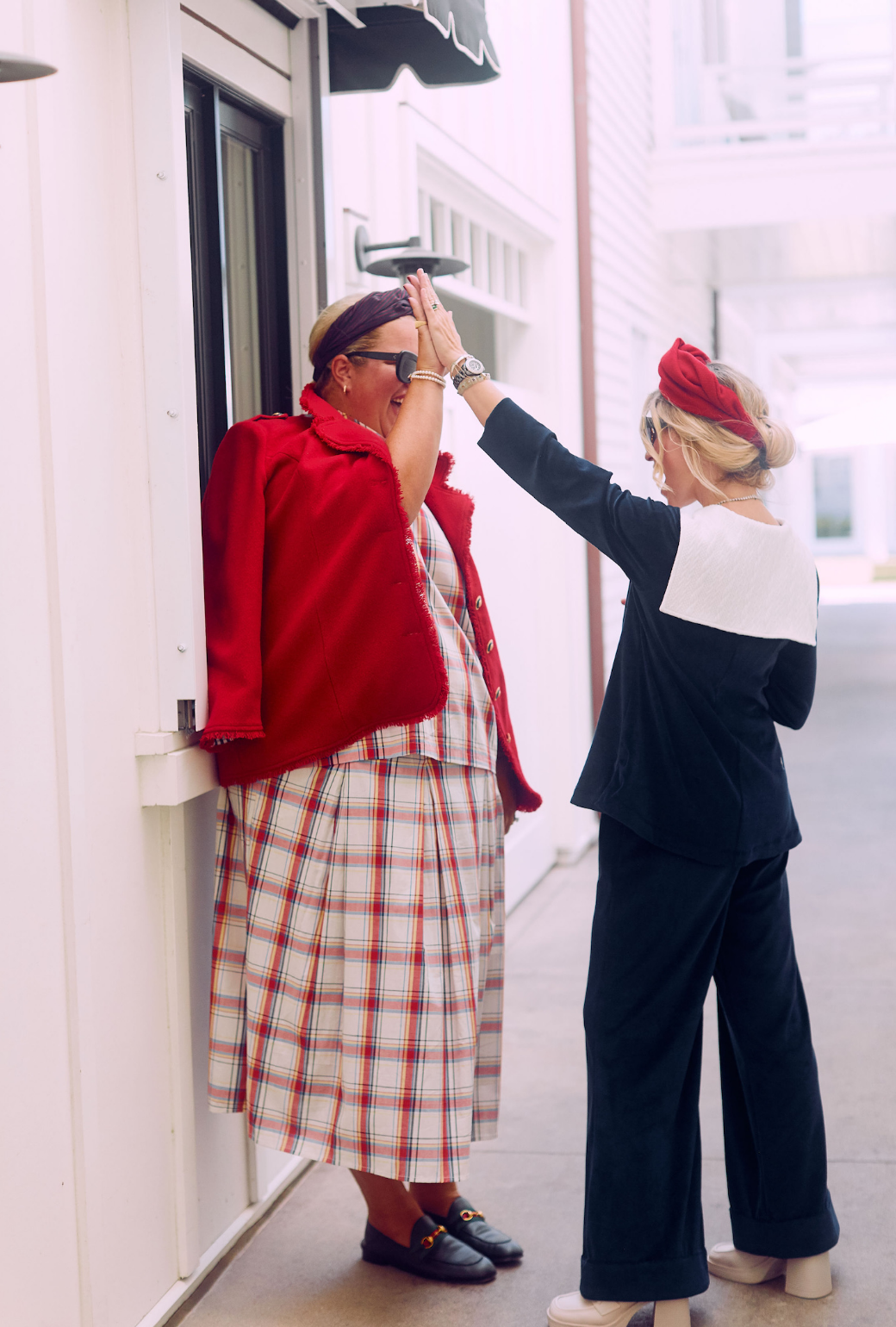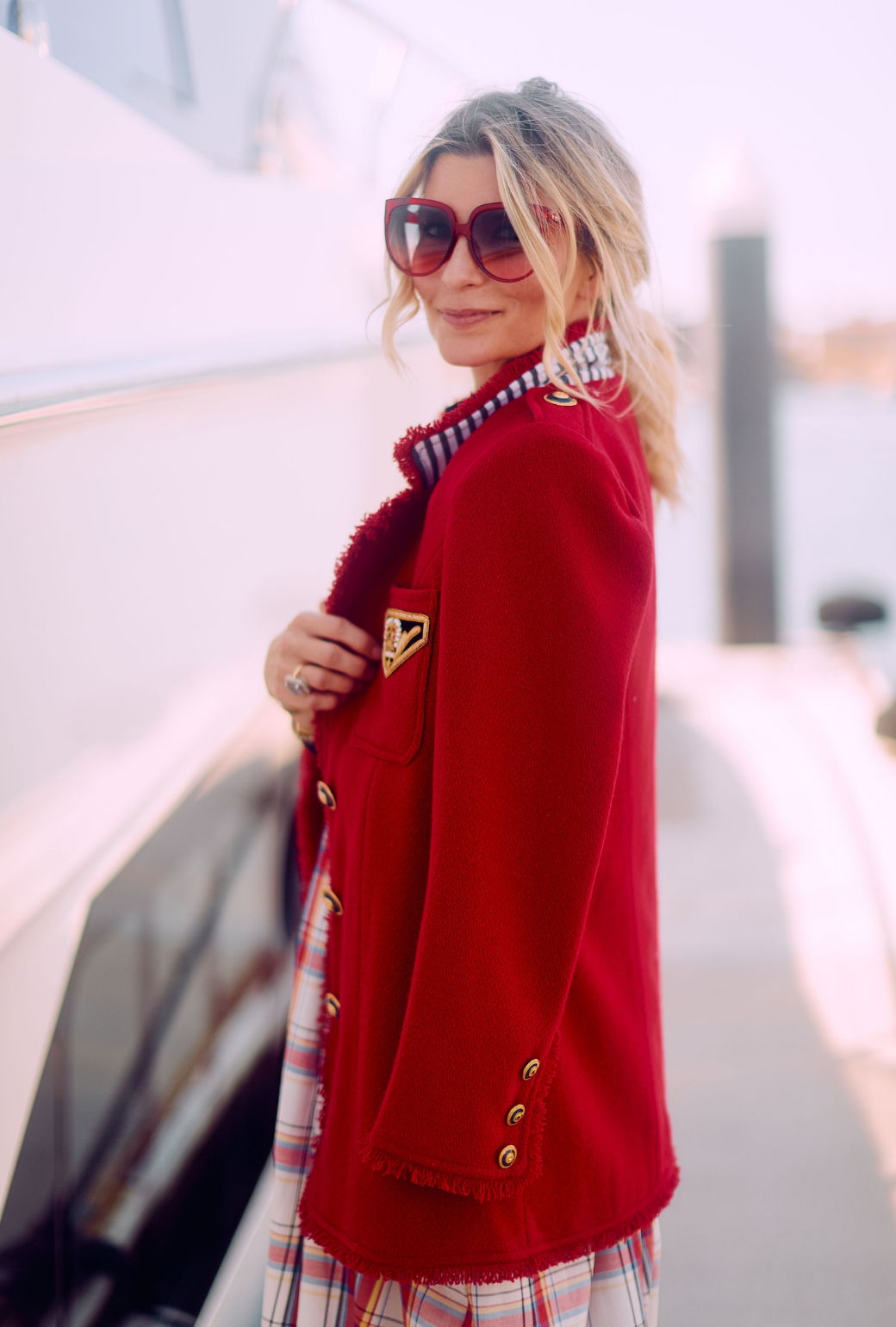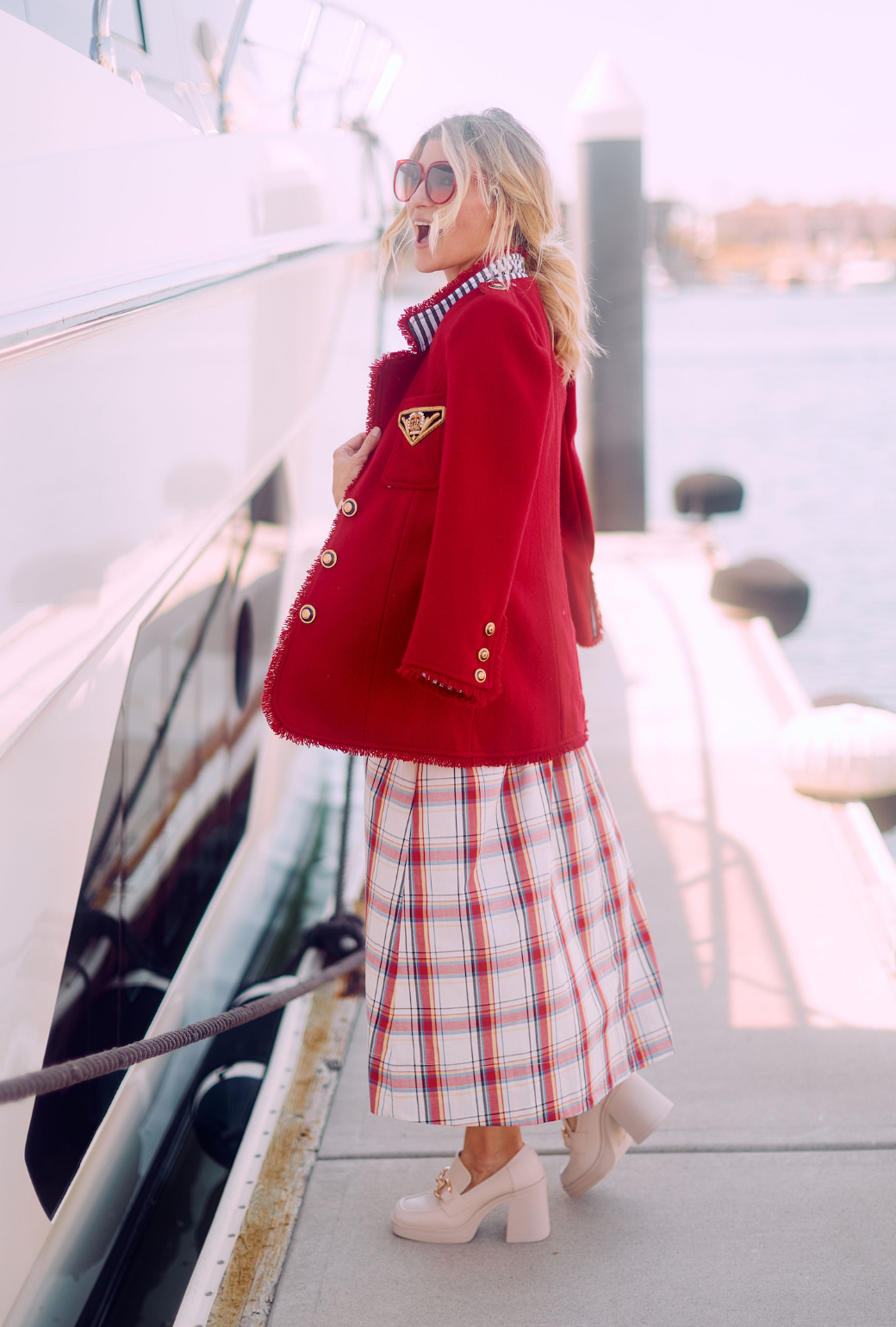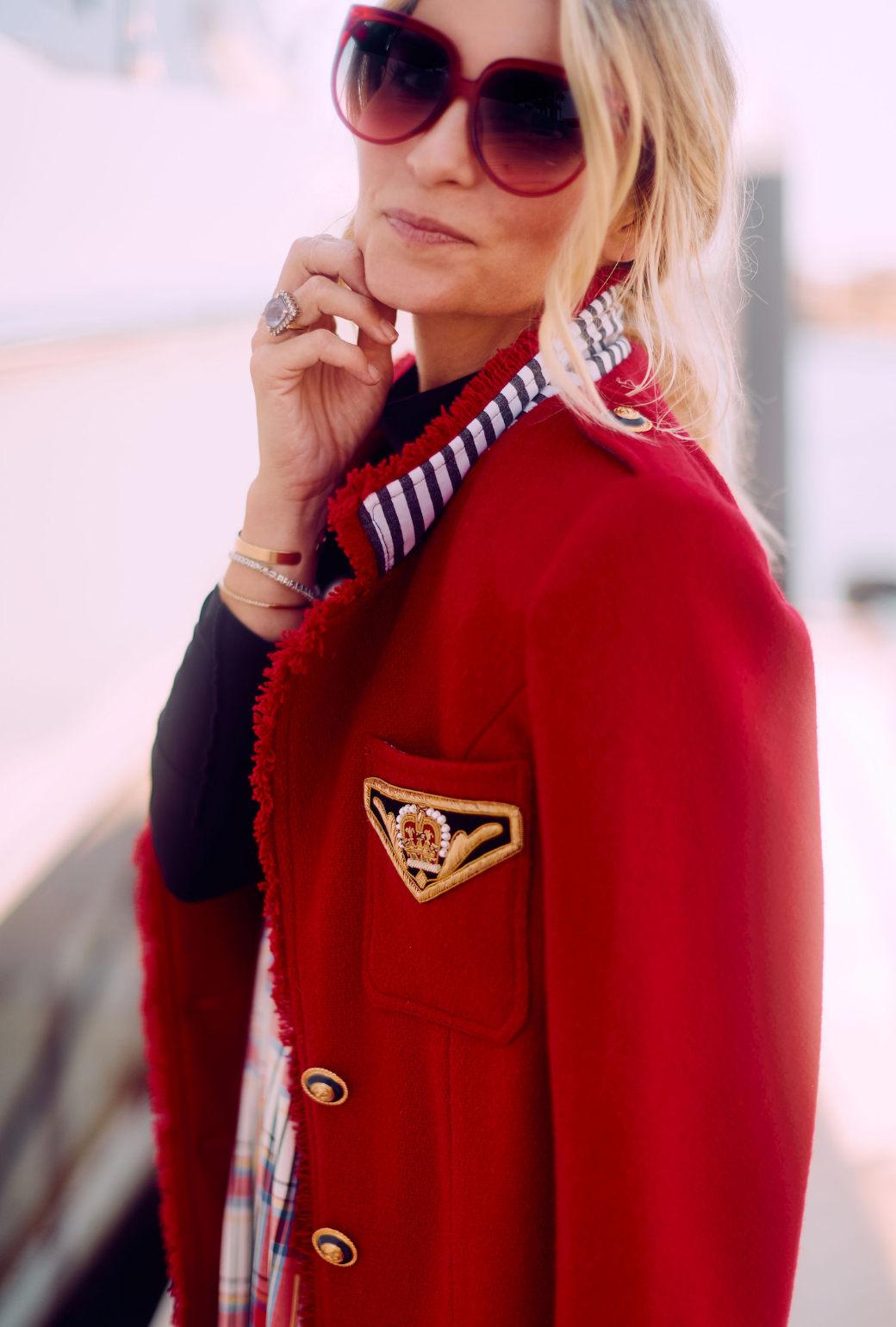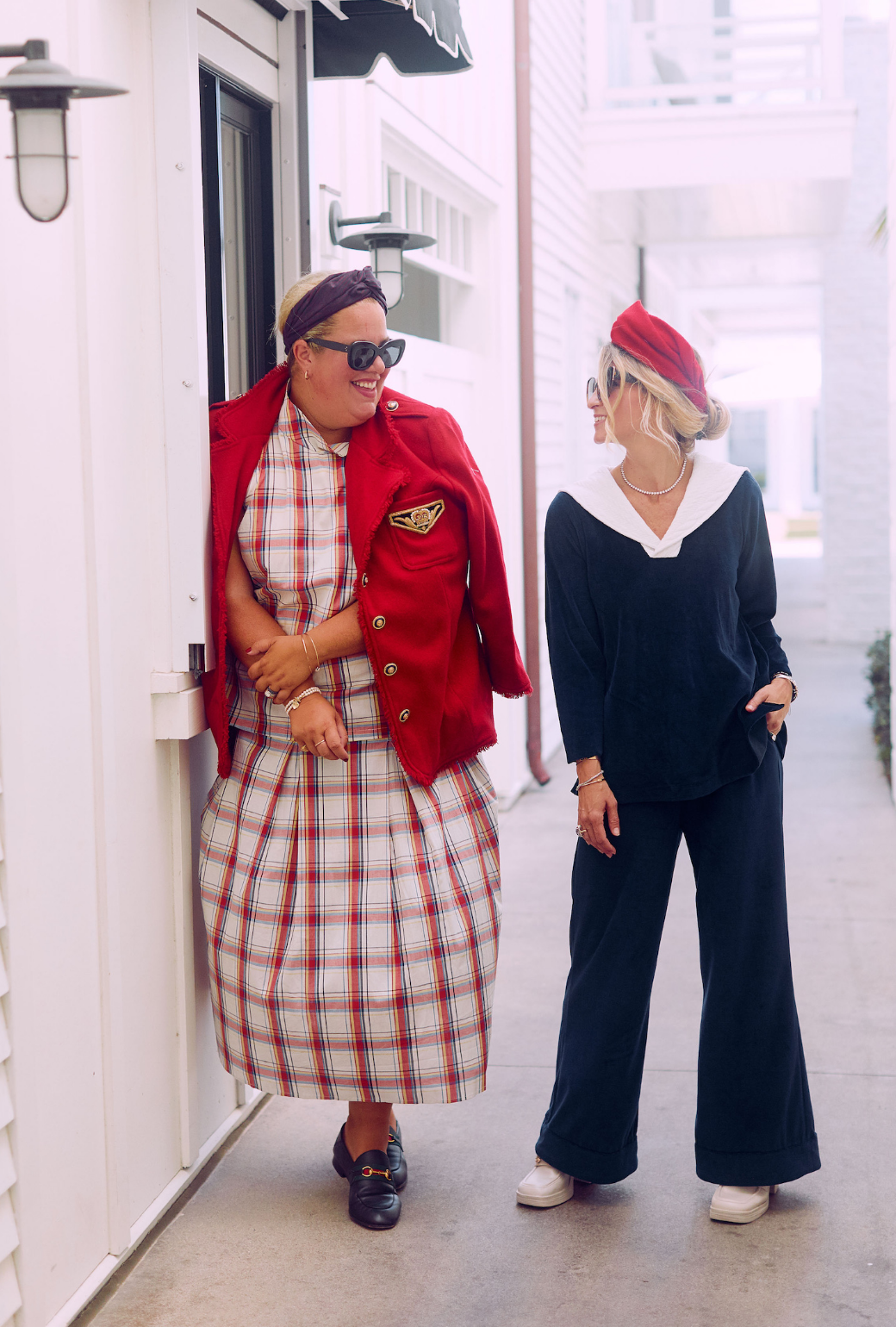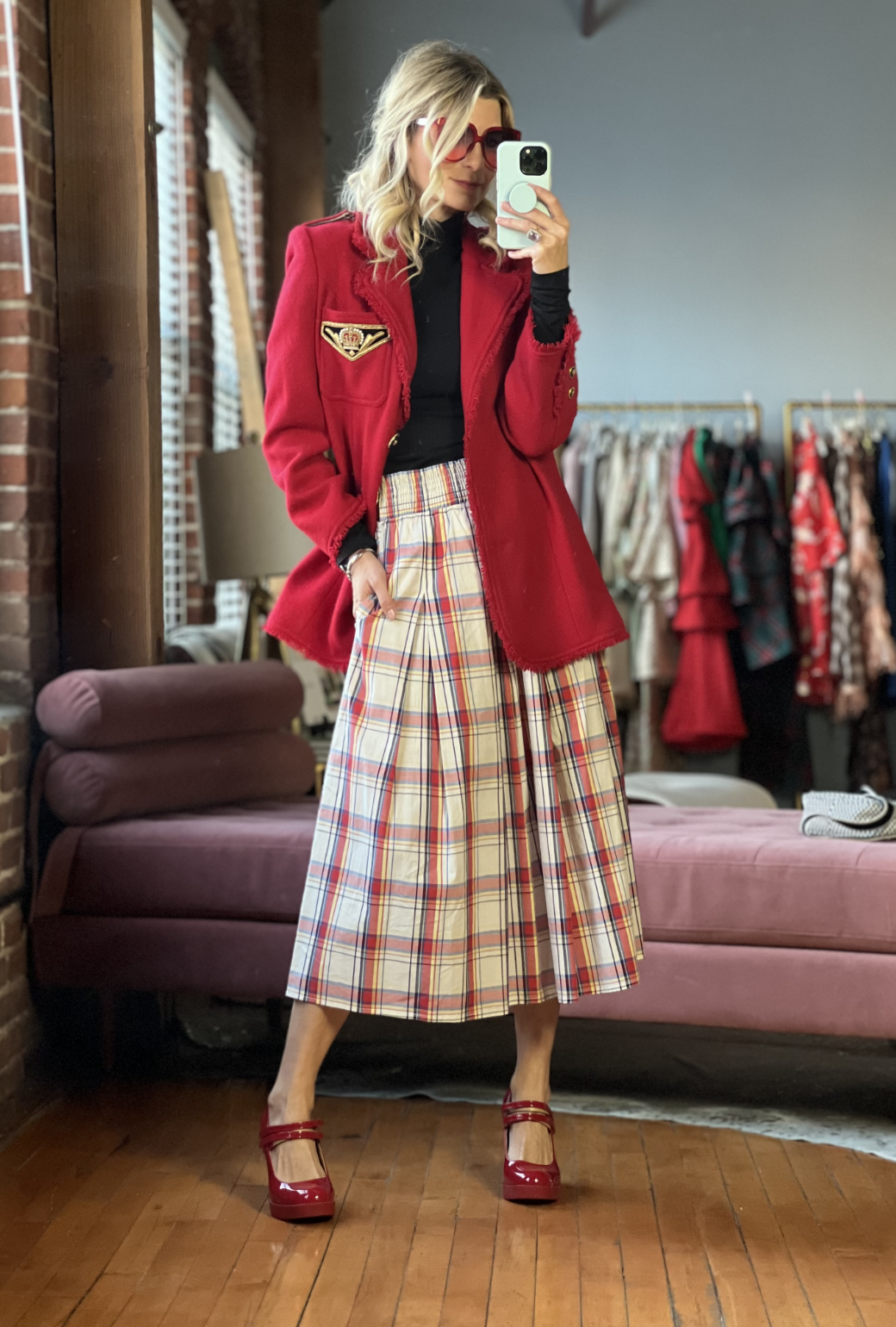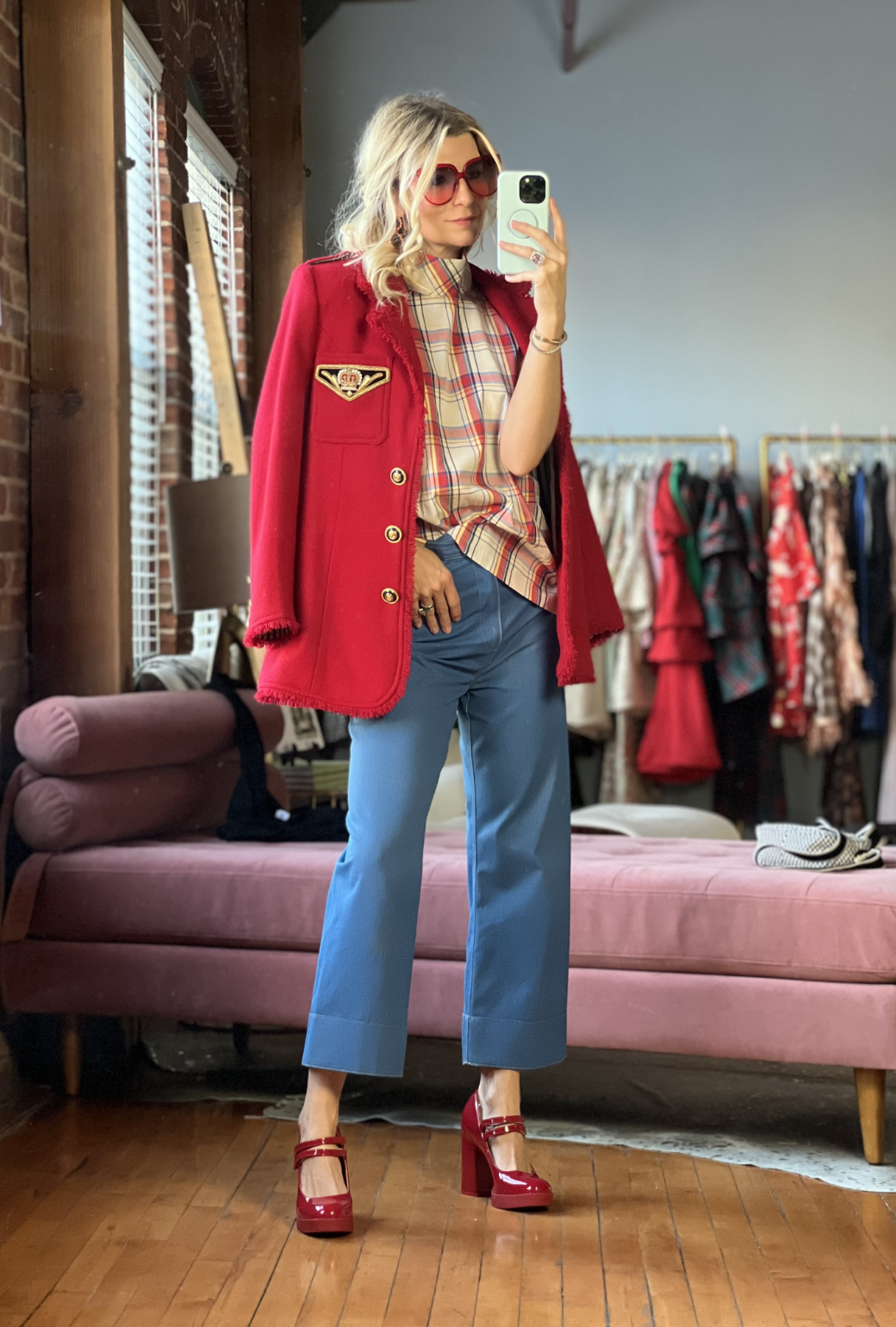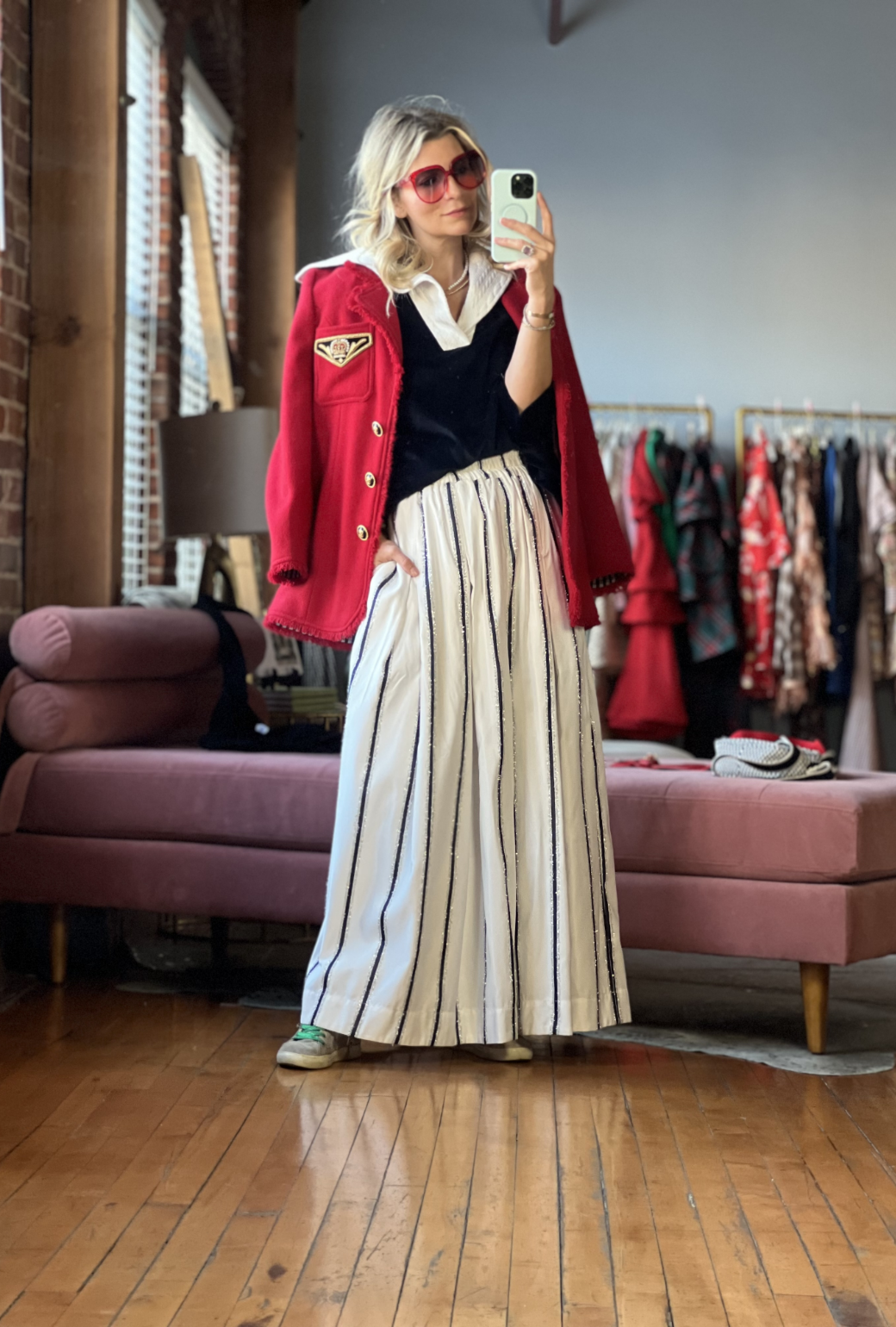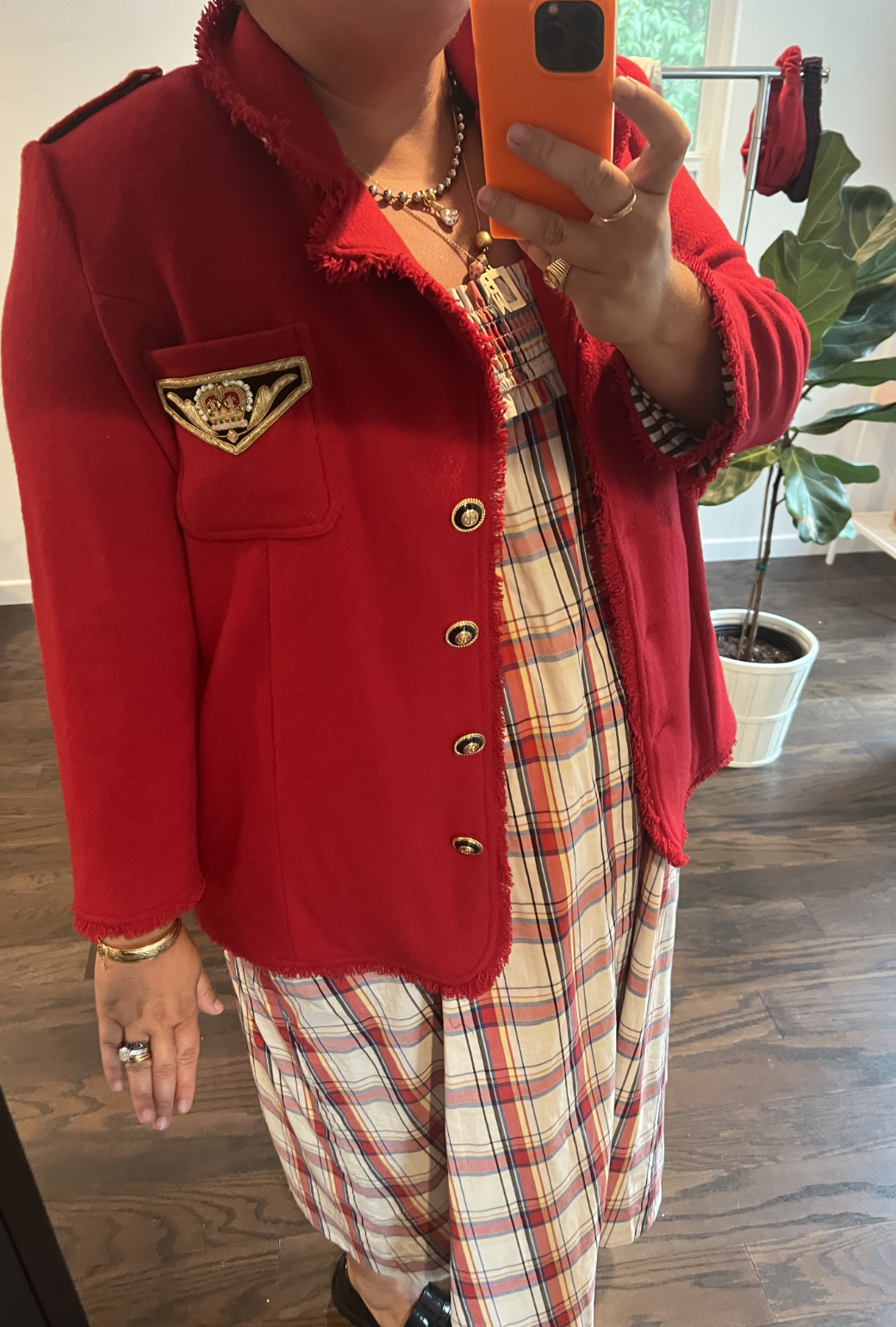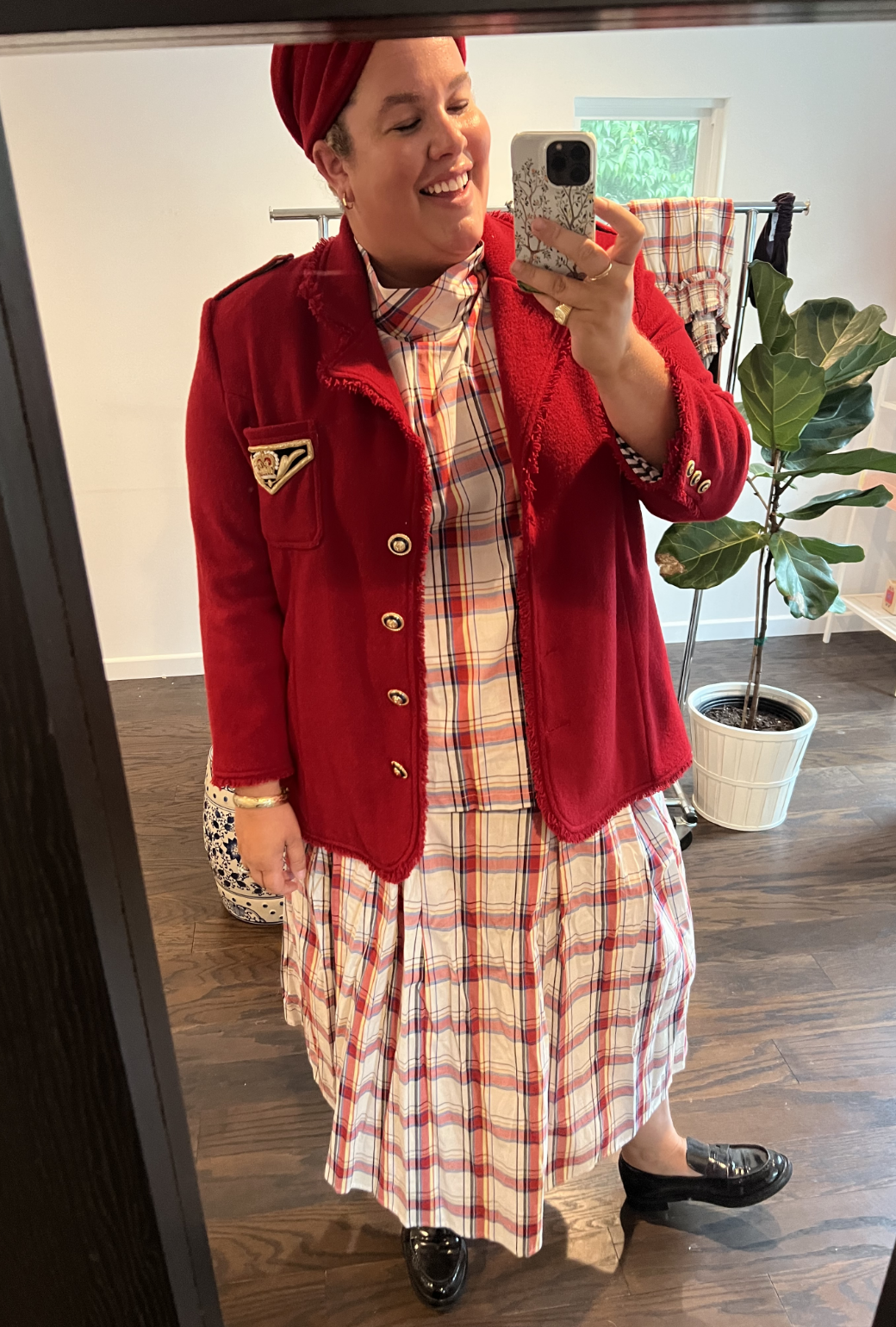 BURU x Sabrina Captain's Blazer - Red Tweed
$428
She's regal.  She's bold. She's the blazer you need now. With intricate details of hand fringed trim, vintage brass enameled buttons and a hand-beaded crest, this slightly oversized, 3-button blazer is a timeless classic. Toss her over your shoulders for an added dose of style or pop her on with a t-shirt and jeans for that "je ne sais quoi" moment.

Look how Morgan styles this blazer here, and Sabrina here.
Size XS measures 26.5" shoulder to hem. Sleeves measure 21.5" long. Bust measures 36" when buttoned. Hips measure 38" when buttoned.
Responsibly Made in Downtown Los Angeles of up-cycled textiles.
Limited stock available and ready to ship.
BURU x Sabrina Captain's Blazer - Red Tweed
$428
BURU x Sabrina Captain's Blazer - Red Tweed