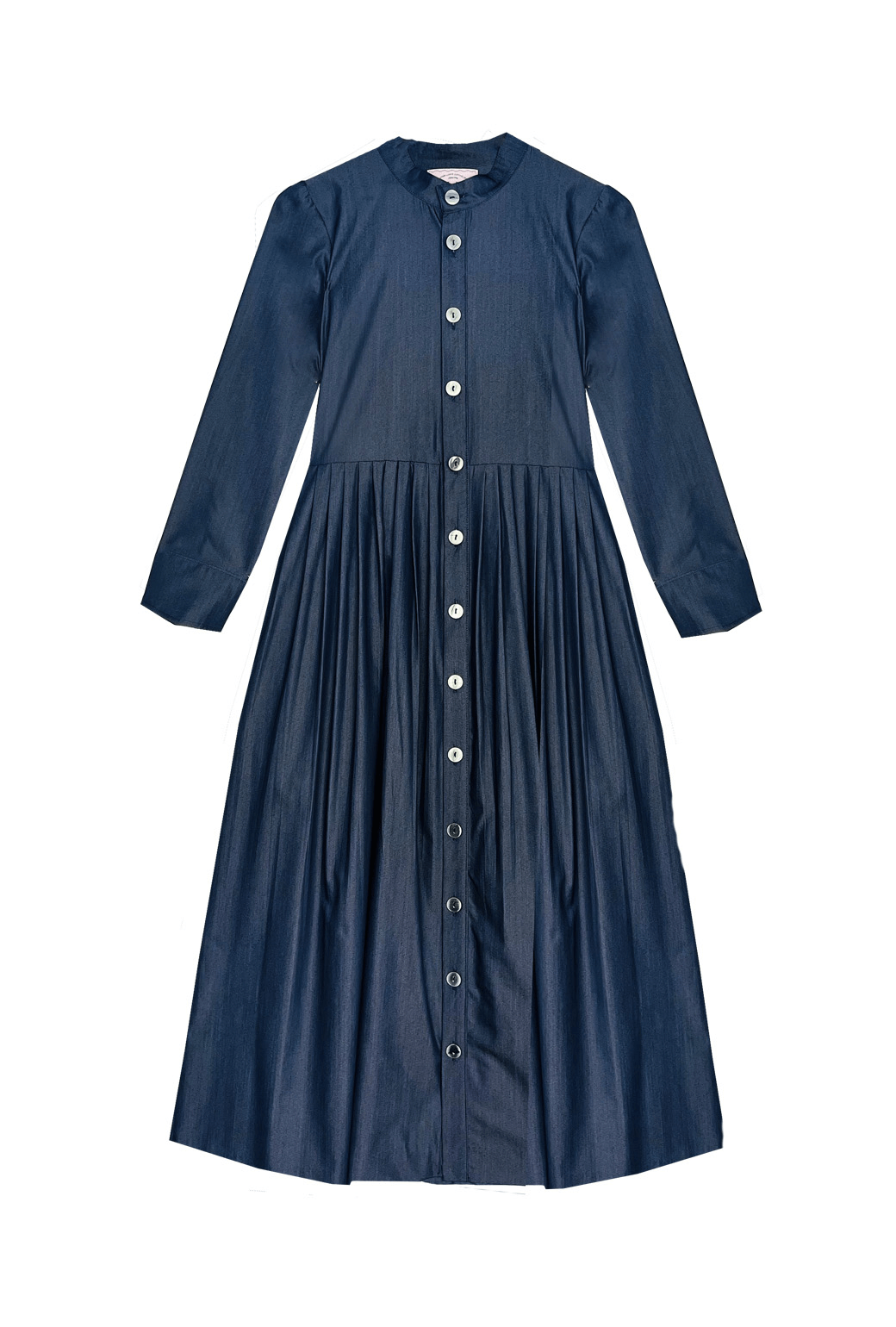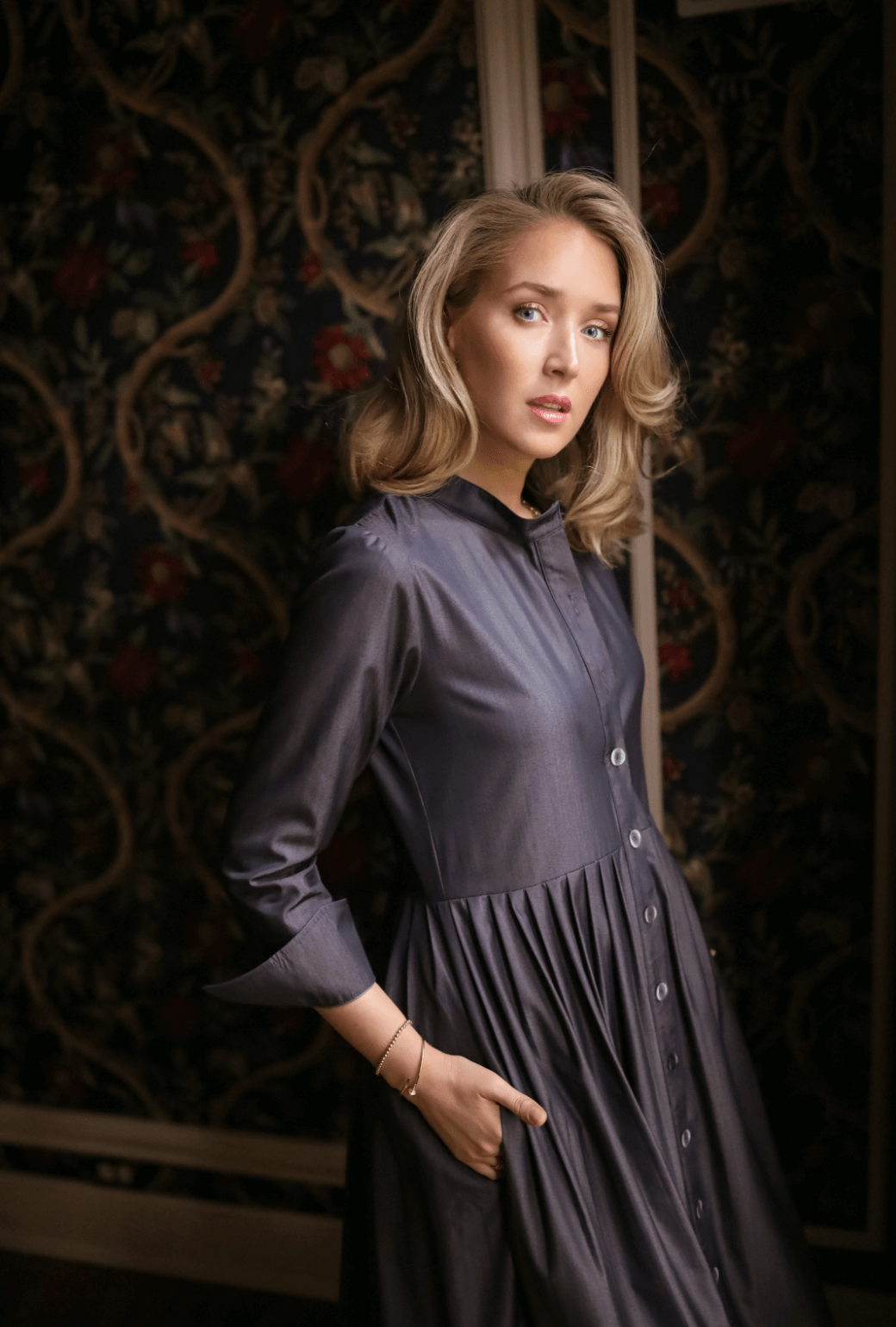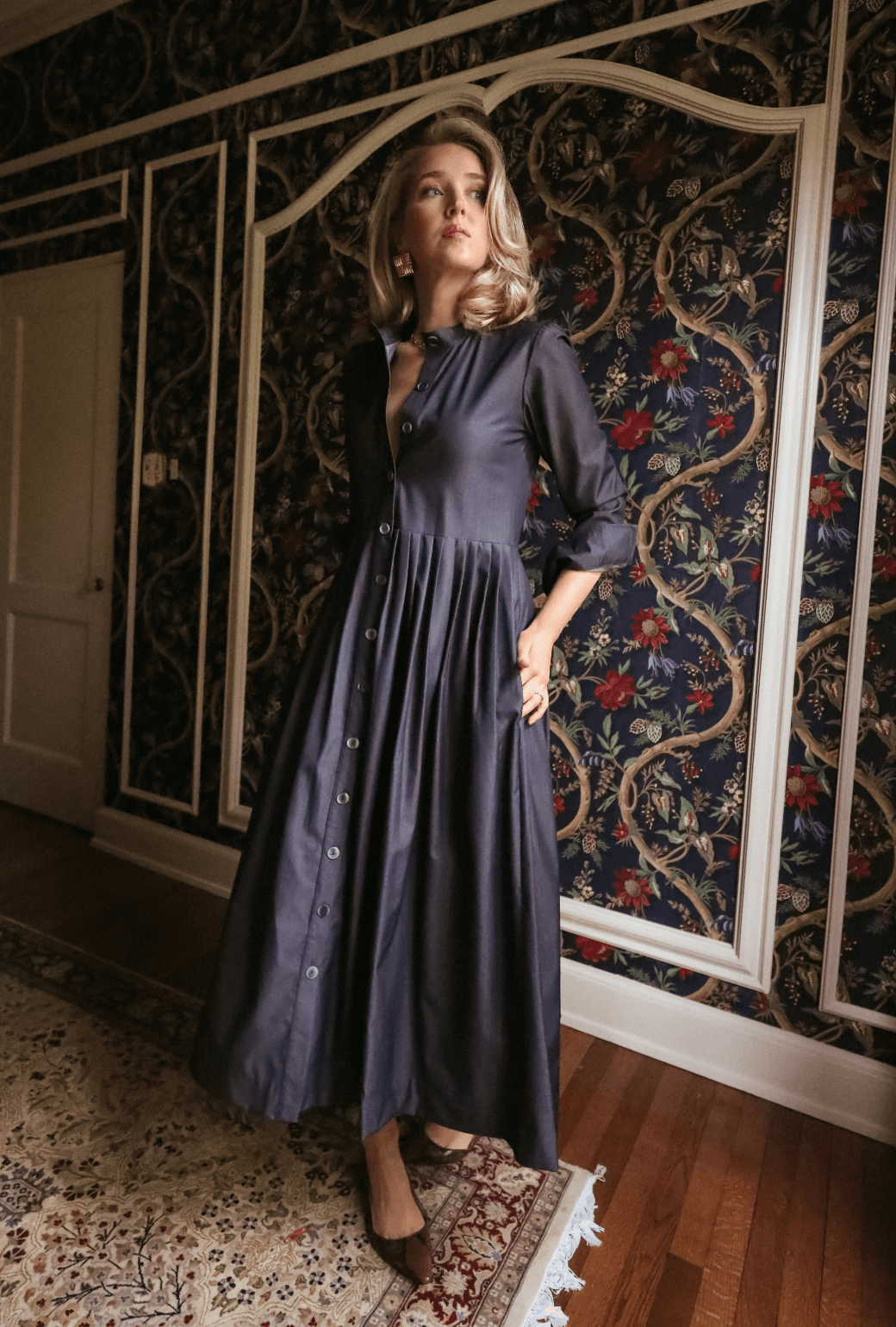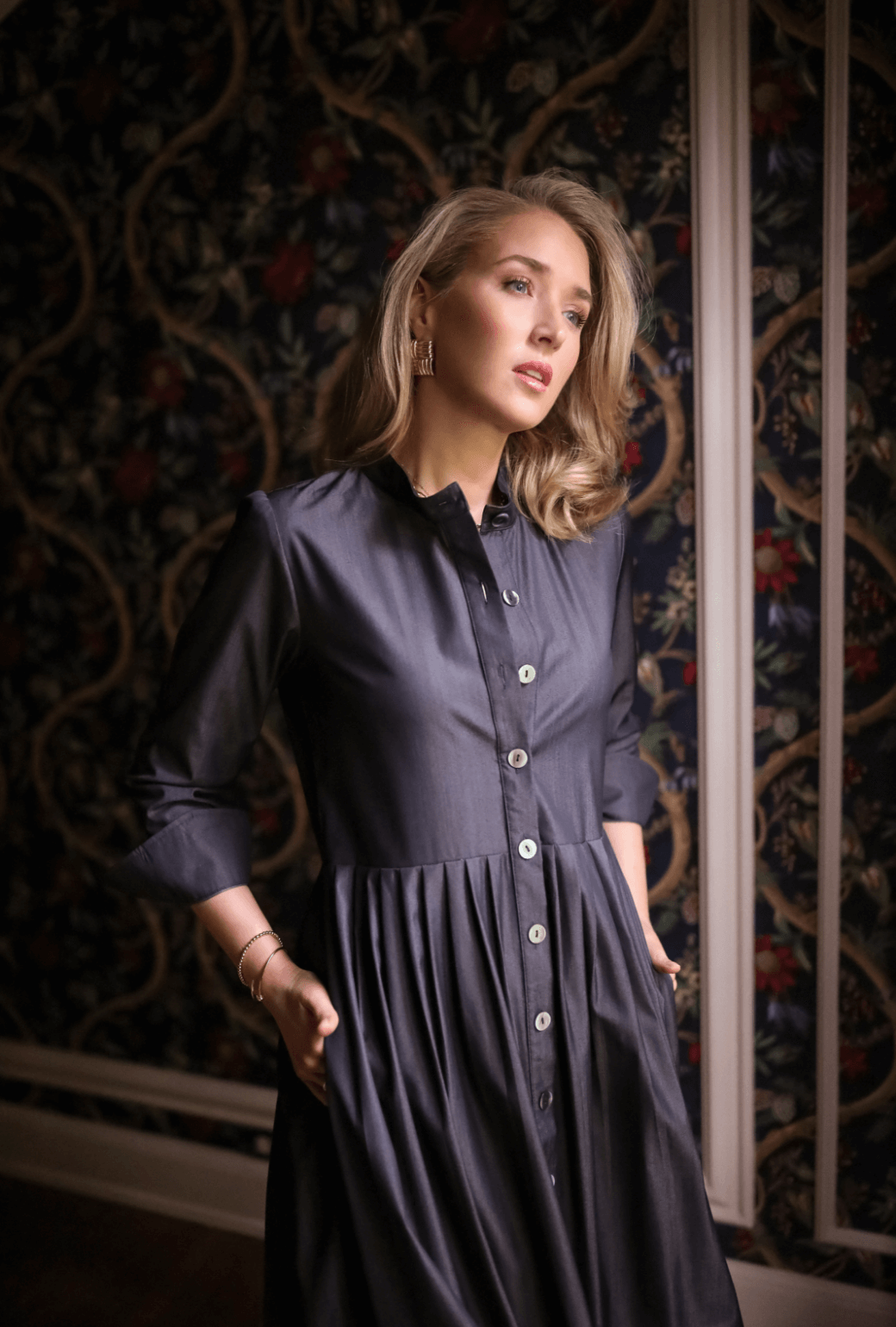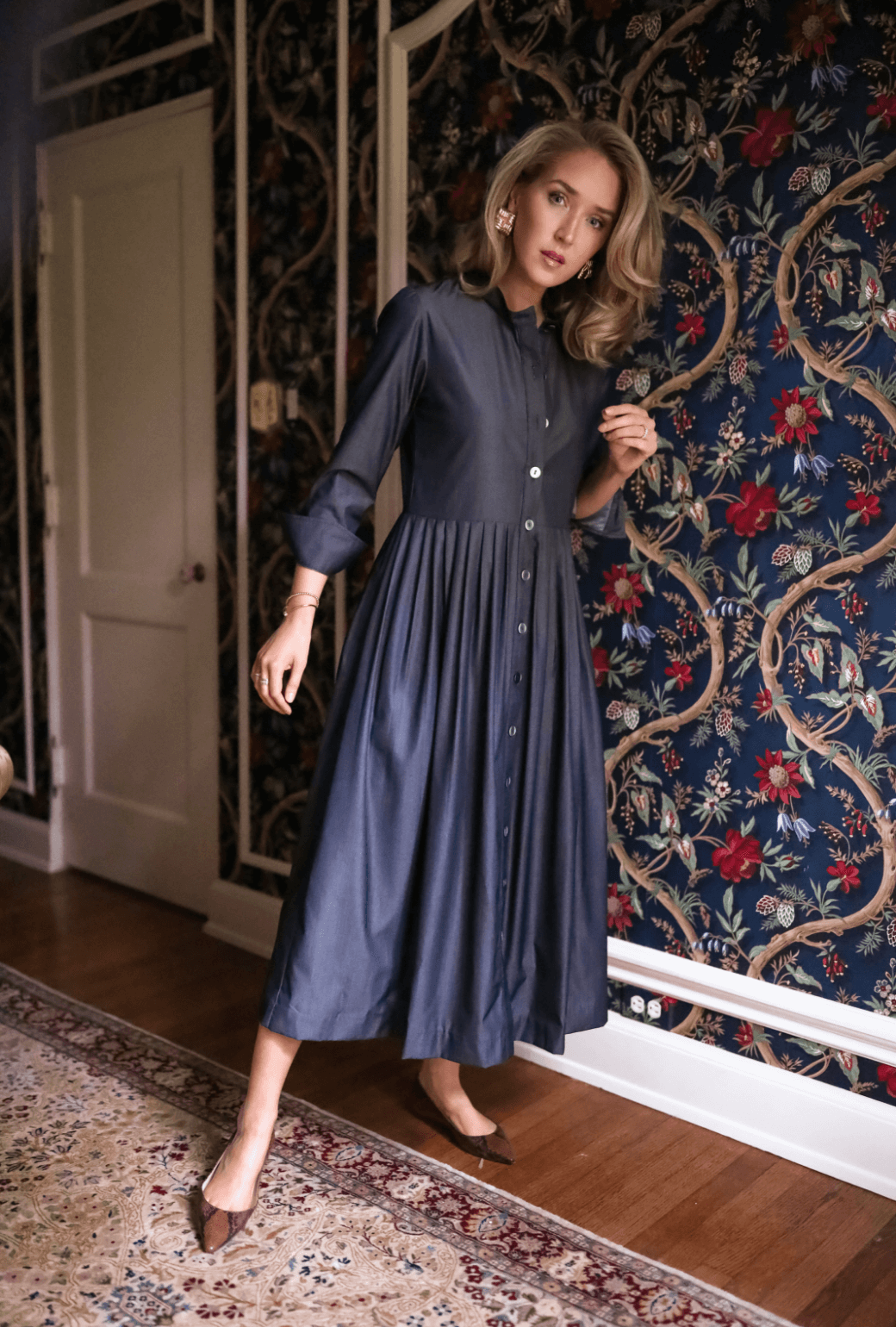 BURU x Mary Orton Mandarin Shirtdress
$348
Our love for a classic shirtdress has been evident since the early days of Buru - we have loved bringing this vintage style to life with modern flair in different textiles throughout the years. During our collaboration with Mary Orton, it was obvious that this timeless silhouette would align flawlessly with her impeccable style point of view. With her input, we updated the design to include a slightly dropped waist, more relaxed fit sleeve and Mandarin Collar in the most stunningly elegant textile. With just a bit of sheen, this dark chambray fabric is special enough for a holiday celebration and understated enough for everyday. 

This style uses the Long Sleeve Shirtdress silhouette. Learn more in our Fit Library.
BURU x Mary Orton Mandarin Shirtdress
$348
BURU x Mary Orton Mandarin Shirtdress
Hi there!
This item will begin shipping the week of:
If you need it to arrive by a certain date, please choose expedited shipping at checkout. You can also leave us an order note from the cart screen.
xx, Birdie
Why We Love It
Pockets!
Functional Buttons
Fully Lined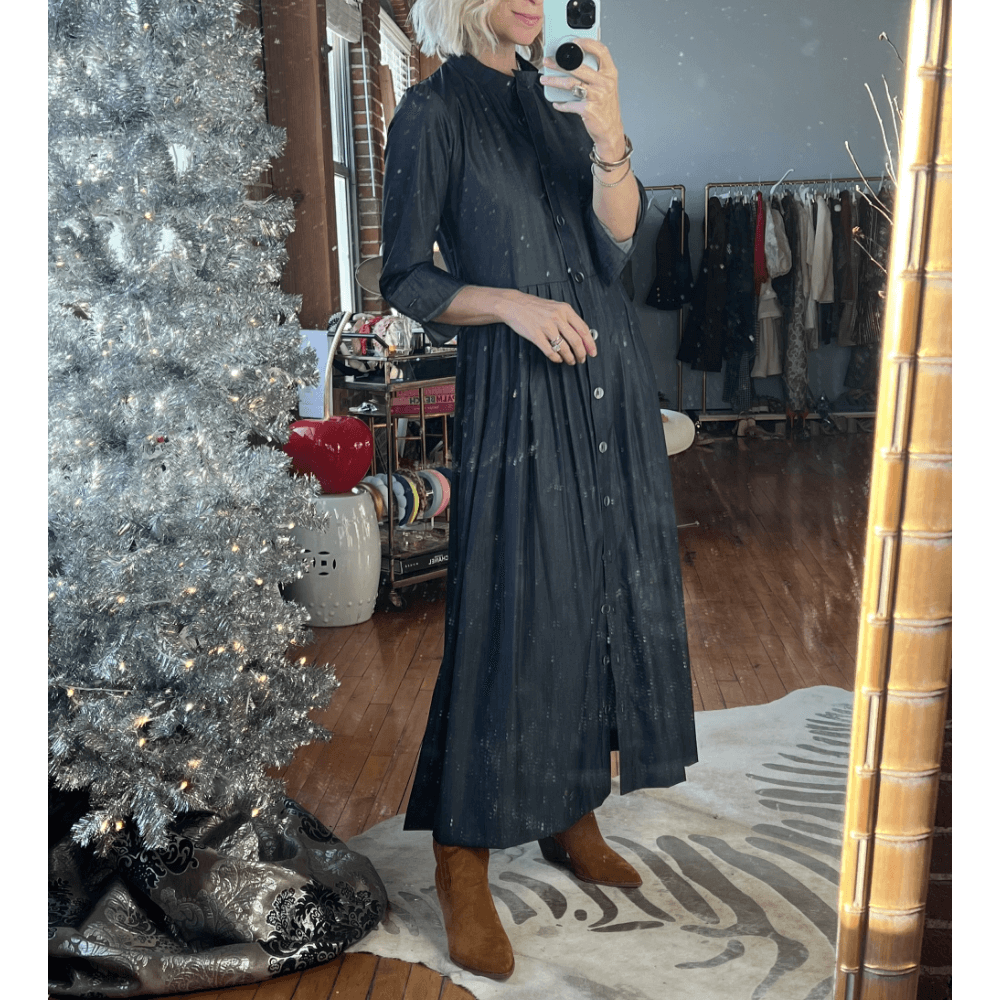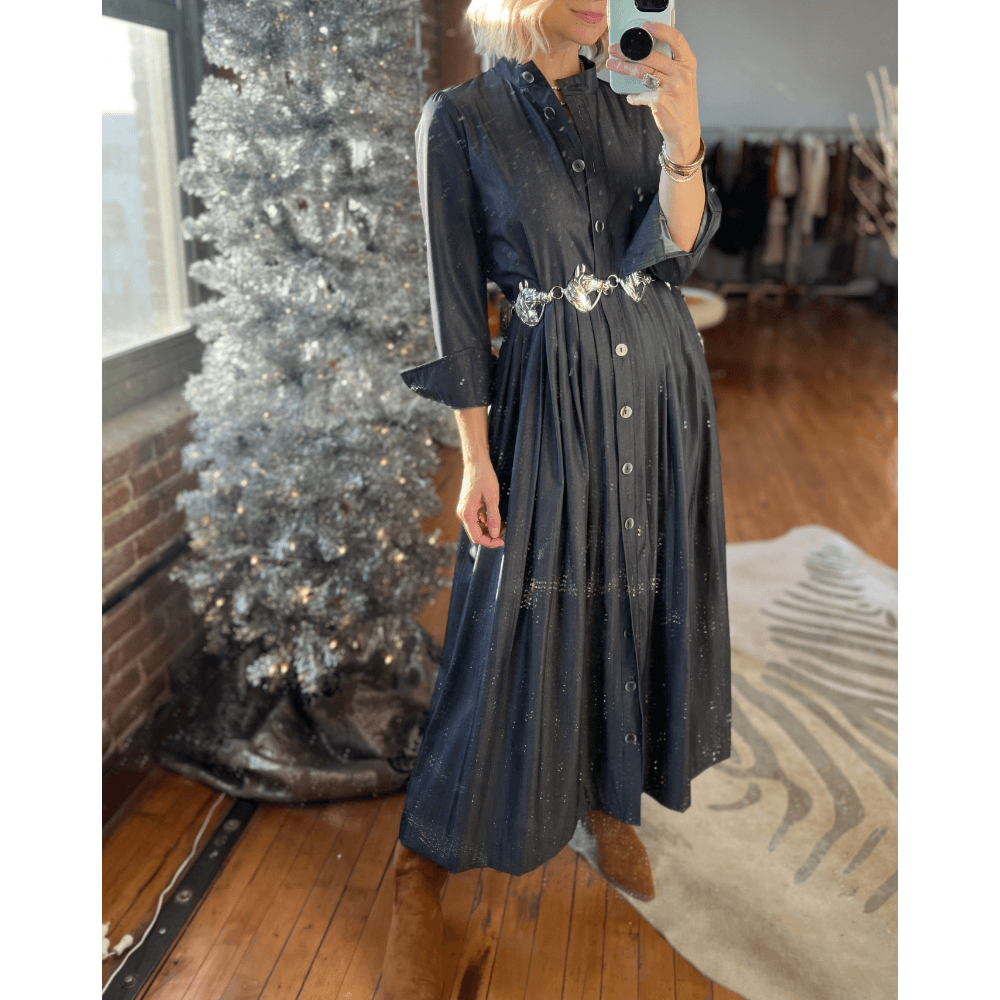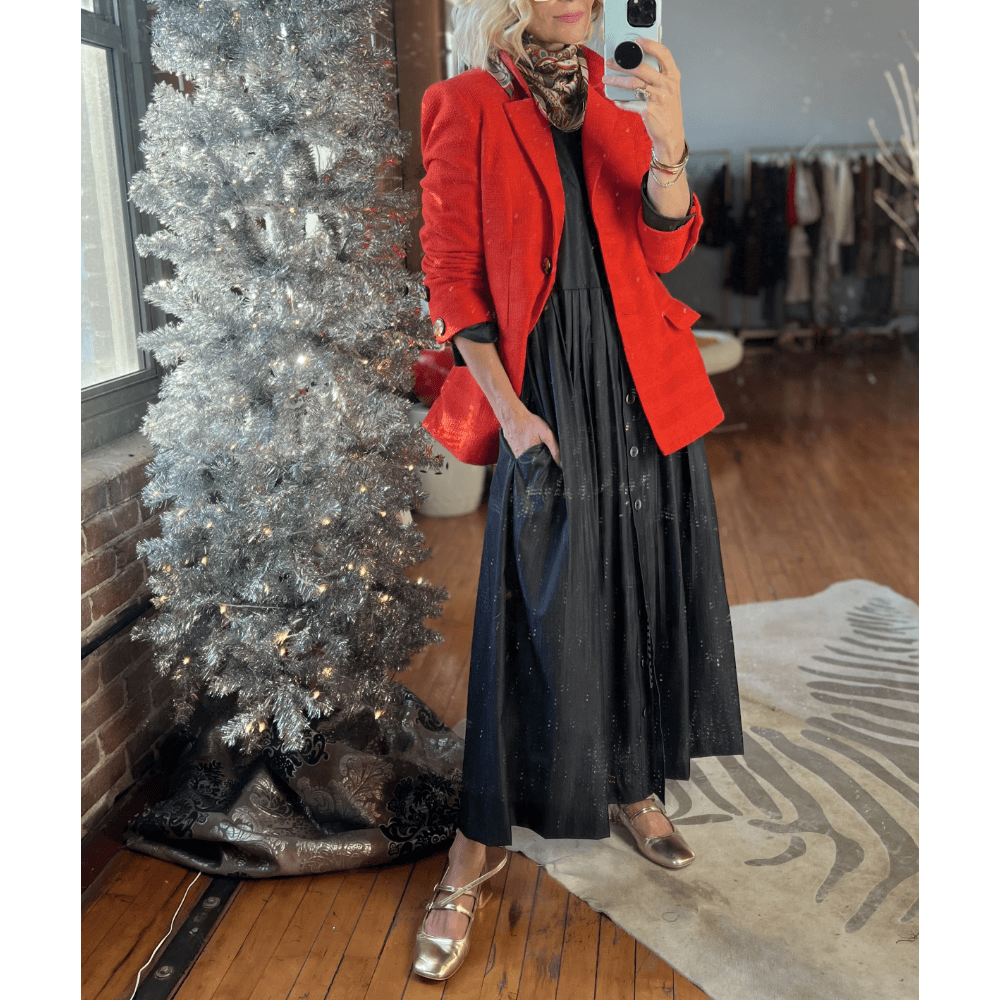 Styles for Days
The mix of dark chambray with our knee high boot is a classic, slightly Western look.
Adding our statement Horse Head belt to the Chambray Dress and Knee High Boots brings this Western-inspired look to life.
Completely transform the look of this Dark Chambray Shirtdress by adding a slightly oversized blazer and complementary scarf around the neck.