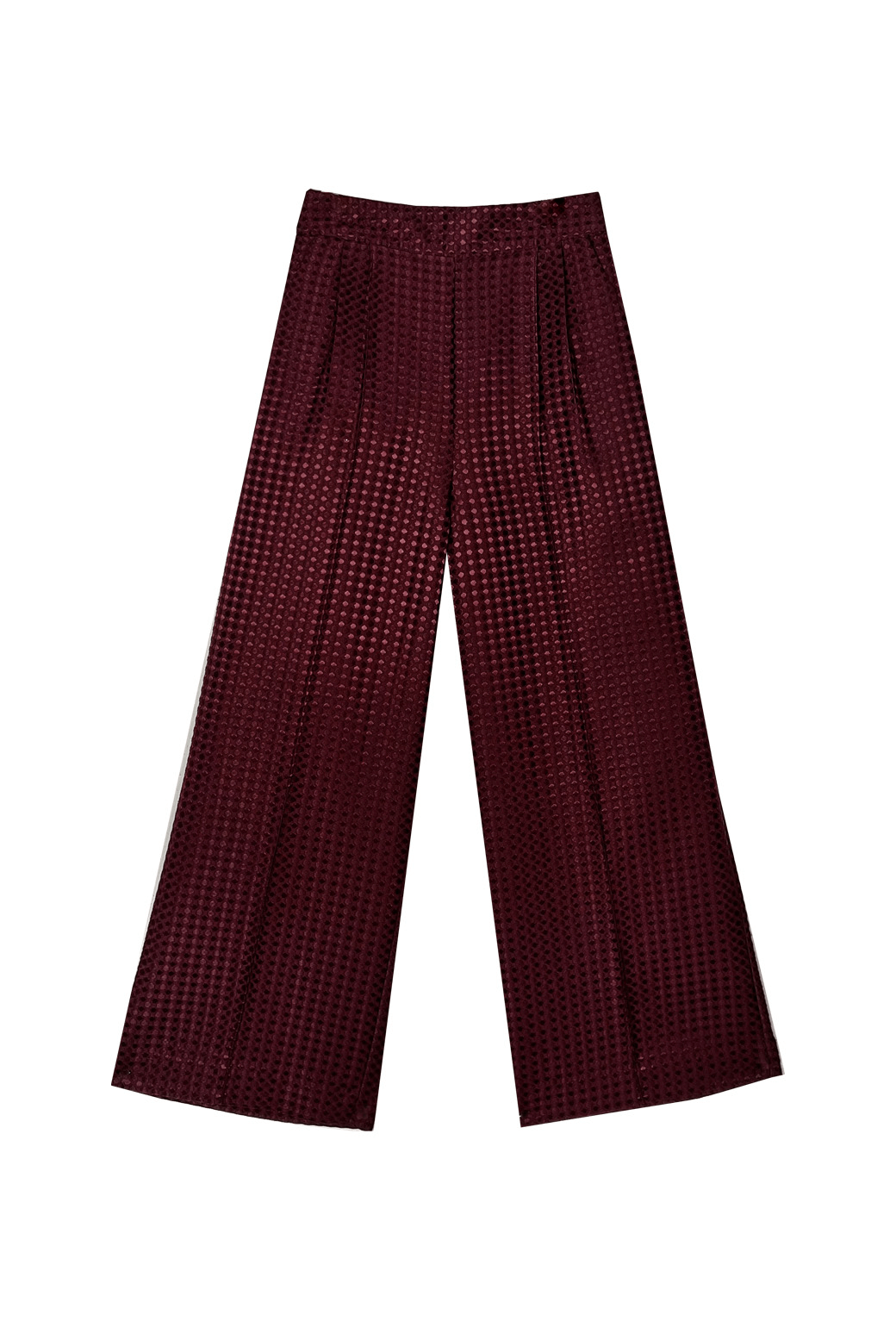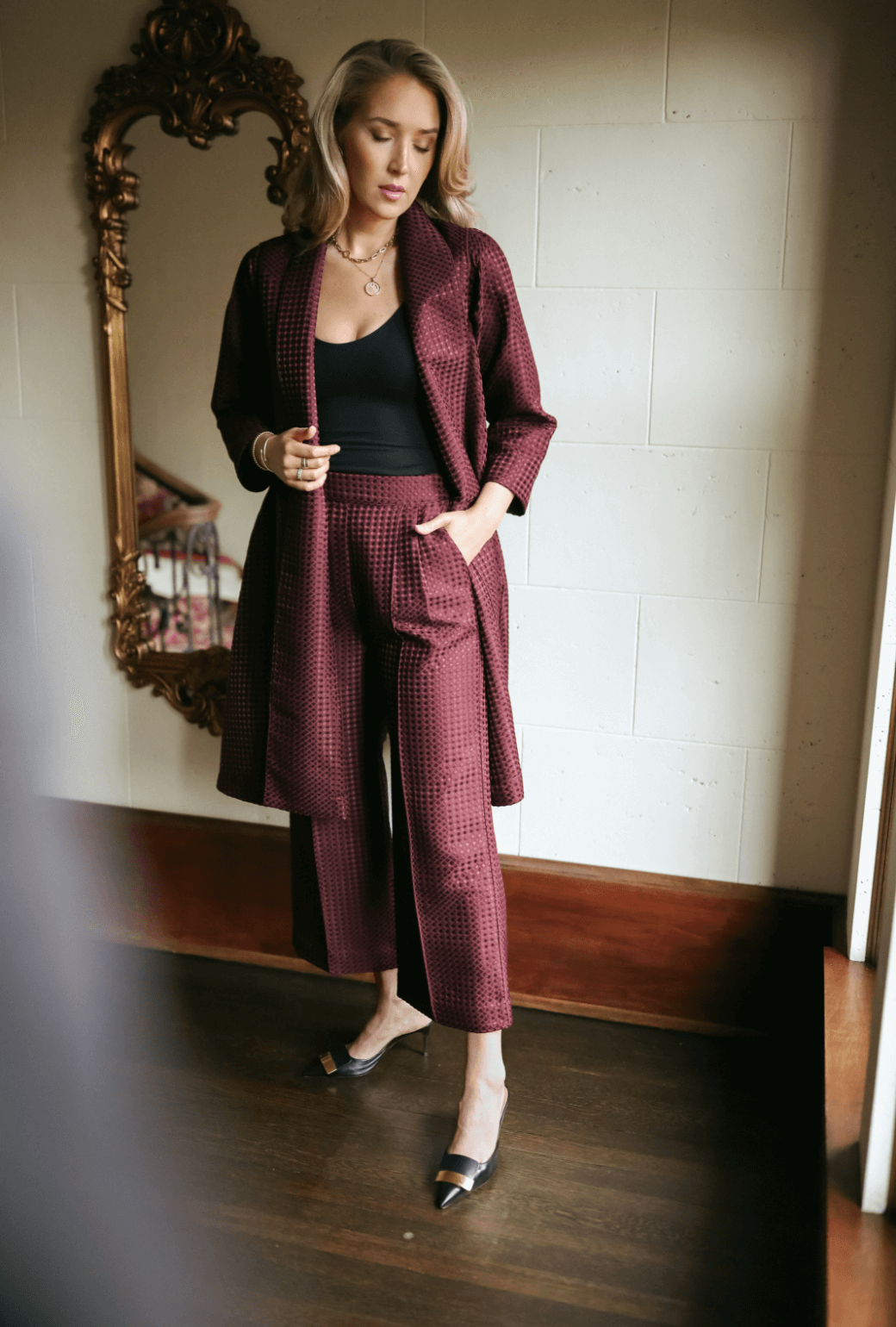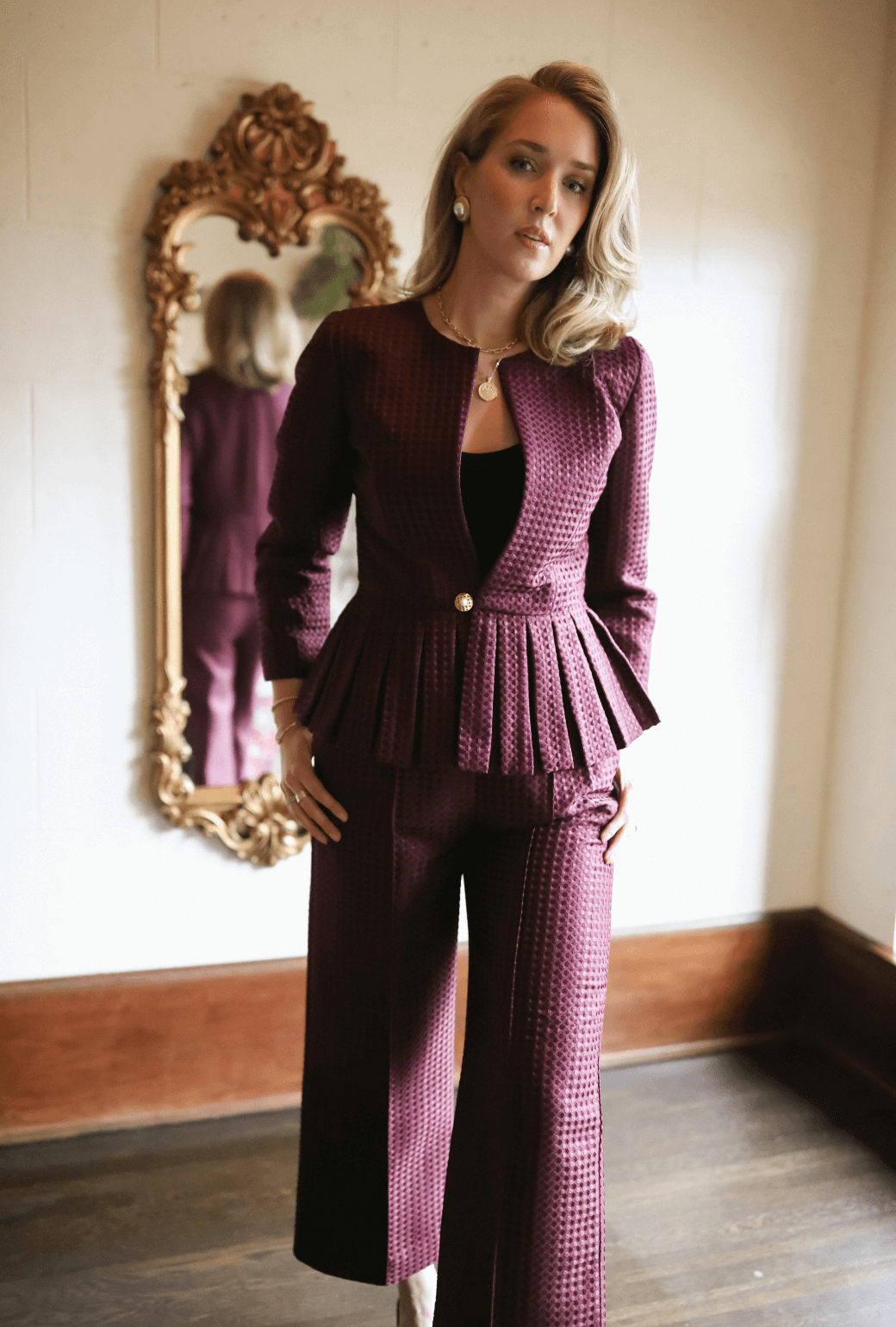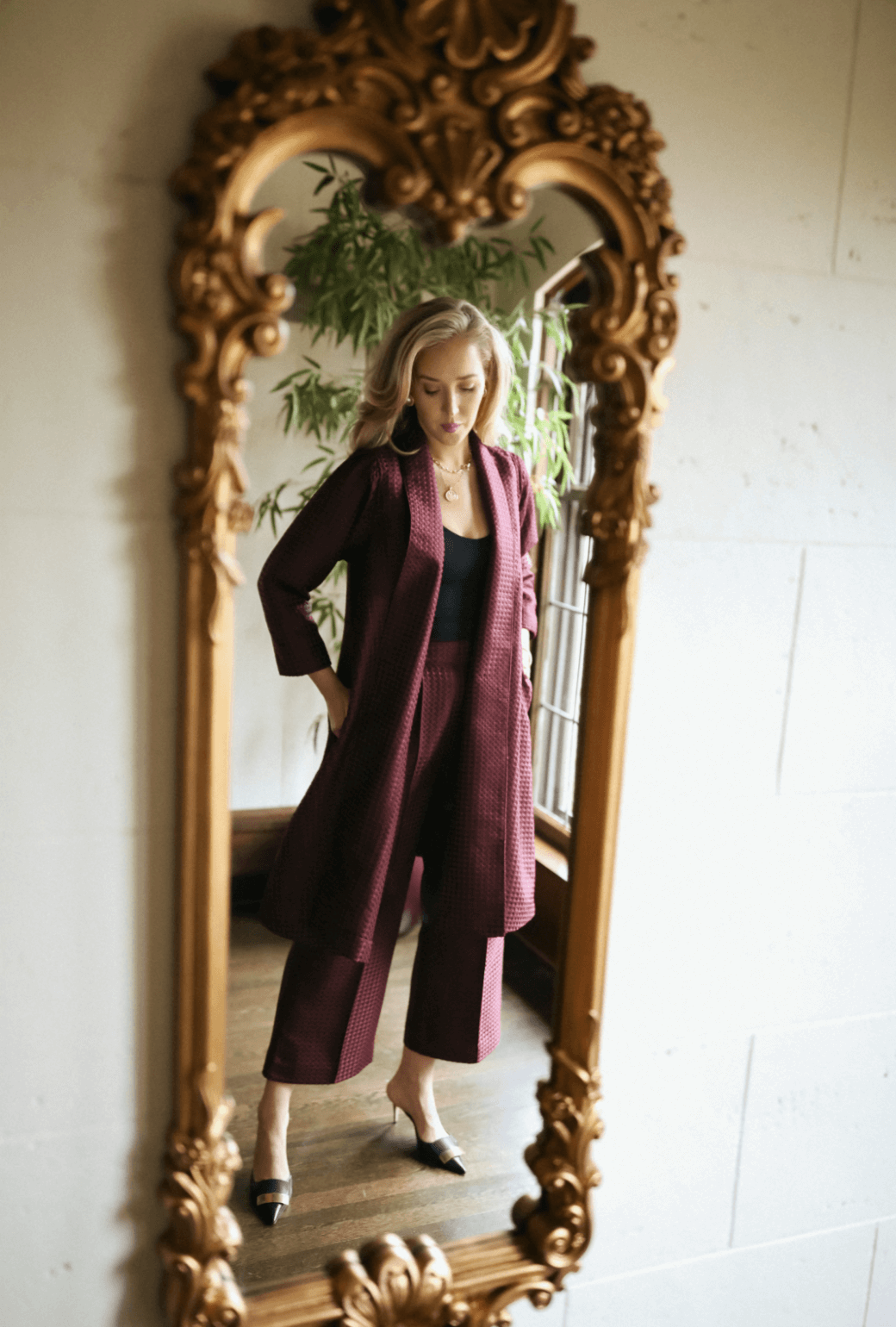 BURU x Mary Orton Center Seam Trousers
$248
With Spring 2024 runways showing looks full of suiting and business casual trends, we are excited to add a new trouser silhouette to the BURU collection. The BURU x Mary Orton Center Seam Trouser has a more tailored style but still offers a flexible, comfortable fit with an elastic waist back. With a flattering flat front, center seam down the straighter leg, and a decadent jewel-toned textile, this trouser can take you from office to evening with effortless elegance. We love them paired with the matching Peplum Blazer - feeling extra bold? Add the matching Swing Coat to the top for a statement look.
BURU x Mary Orton Center Seam Trousers
$248
BURU x Mary Orton Center Seam Trousers
Hi there!
This item will begin shipping the week of:
If you need it to arrive by a certain date, please choose expedited shipping at checkout. You can also leave us an order note from the cart screen.
xx, Birdie
Why We Love It
Pockets!
Elastic Waist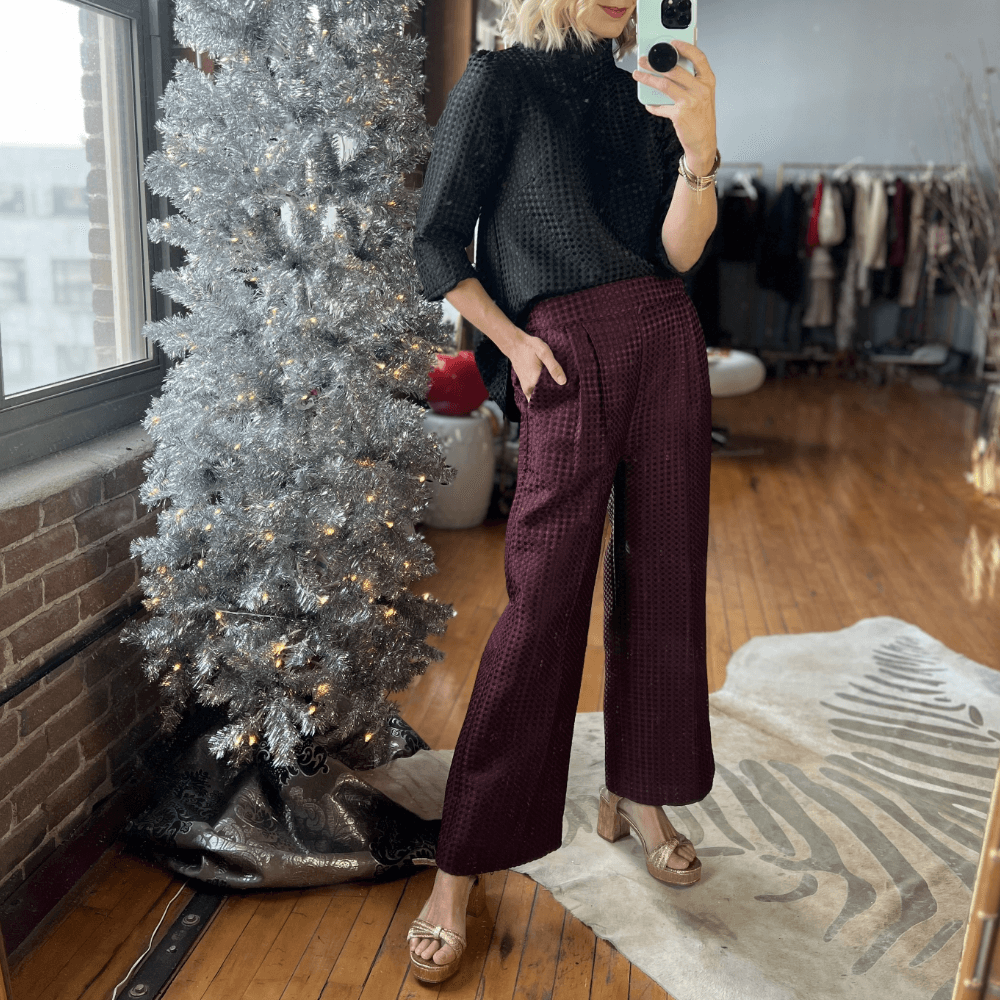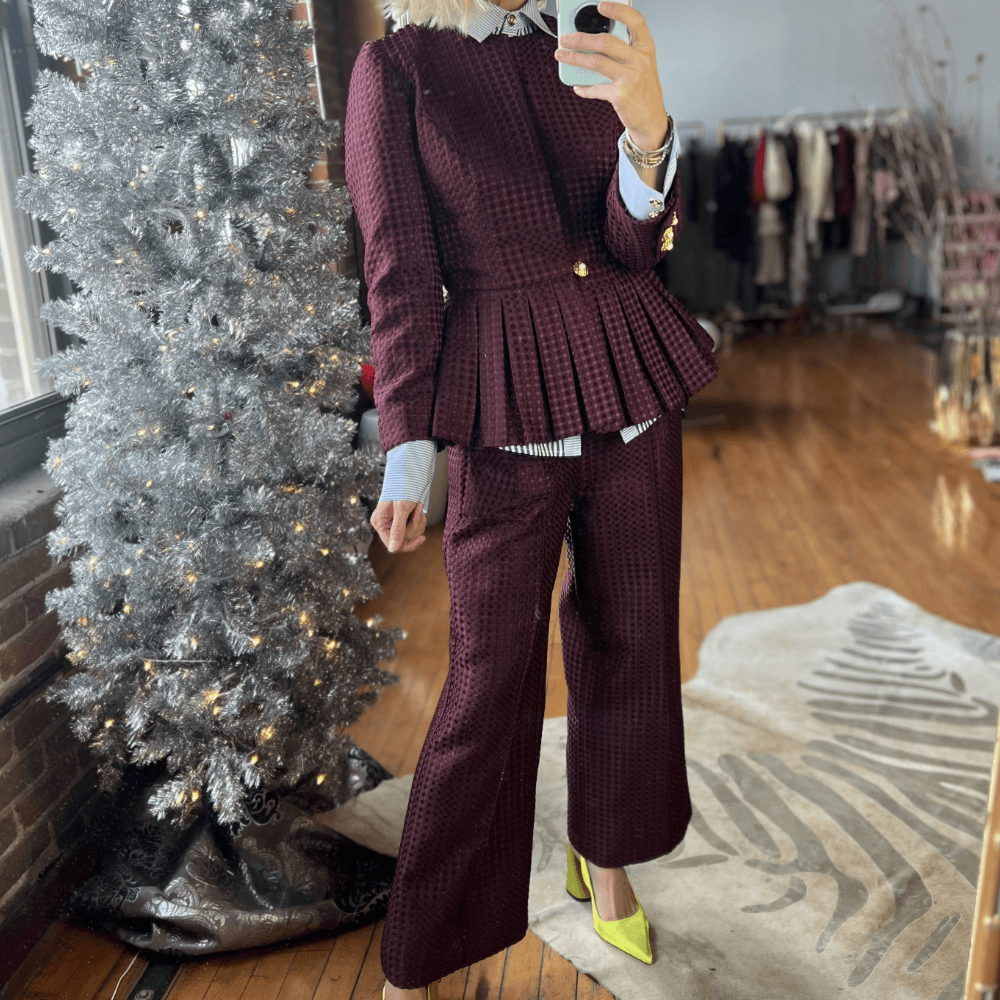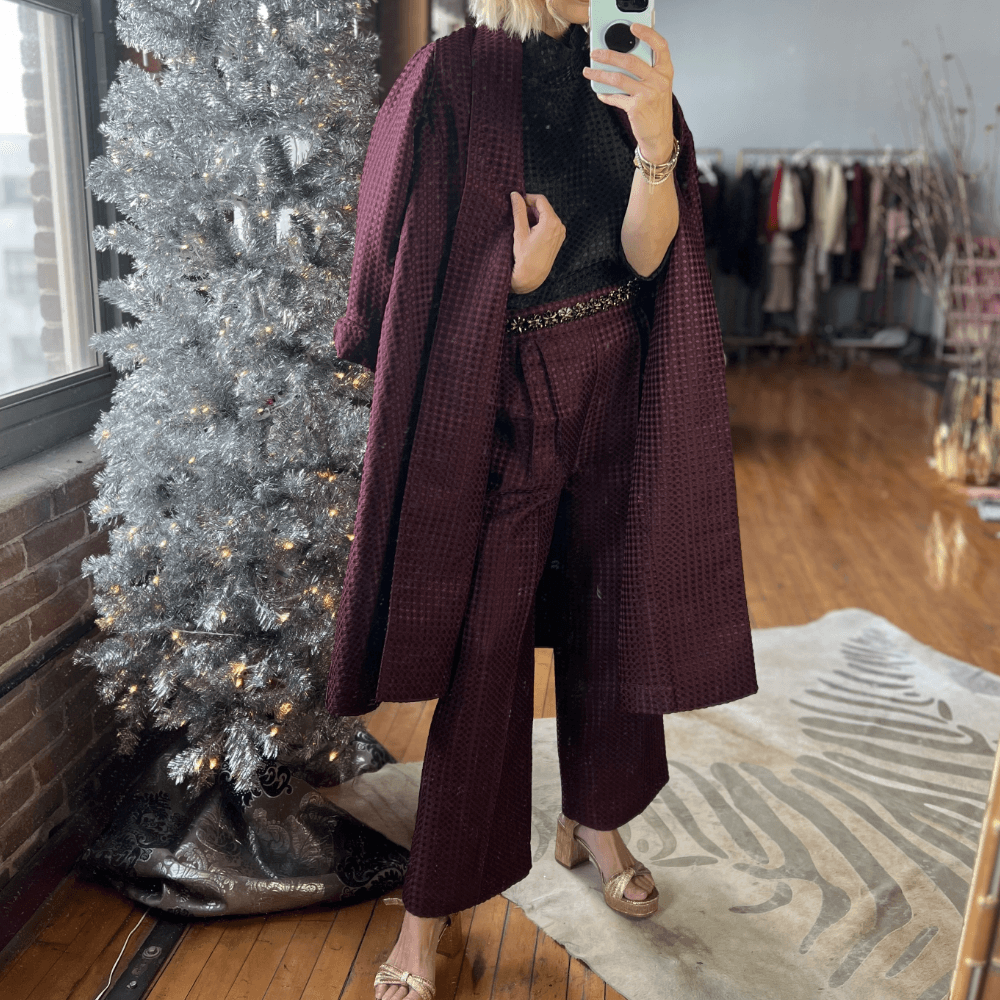 Styles for Days
This embroidered dot fabric offered in two color ways makes for simple mix and match to create a multitude of looks. We love the Center Seam Trousers paired with the black Mod Top for a rich colorblock look.
Pairing the Trousers with the matching Peplum Blazer makes for a stunning suit moment. Looking to liven it up? Add a pop of color with a statement shoe and a neutral button down.
We simply can't get enough of this stunning embroidered fabric. Pair the Swing Coat in burgundy over the Trousers and black Mod Top. This look exudes sophistication and is appropriate day to night. Adding the black embellished belt gives it just the right amount of sparkle.