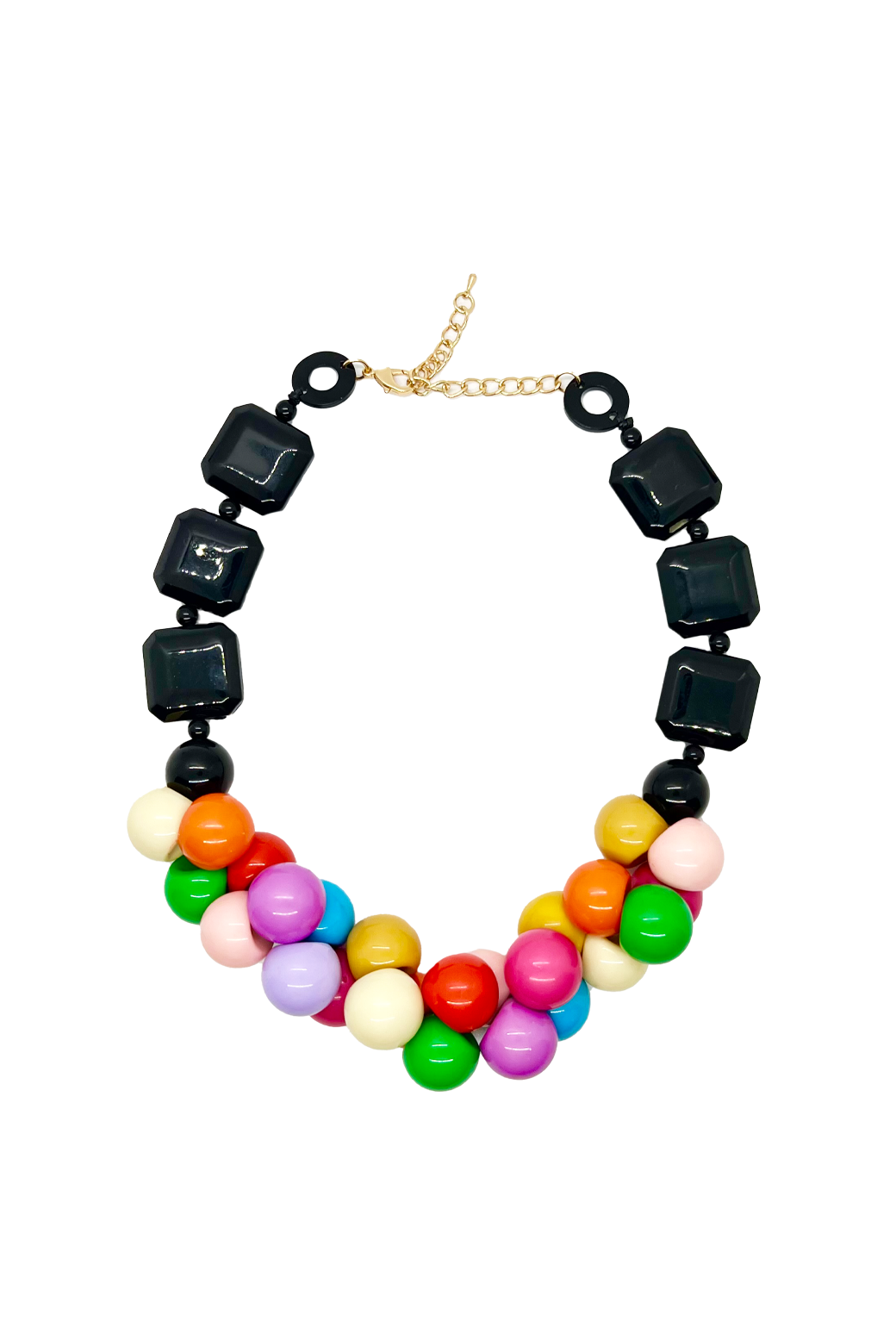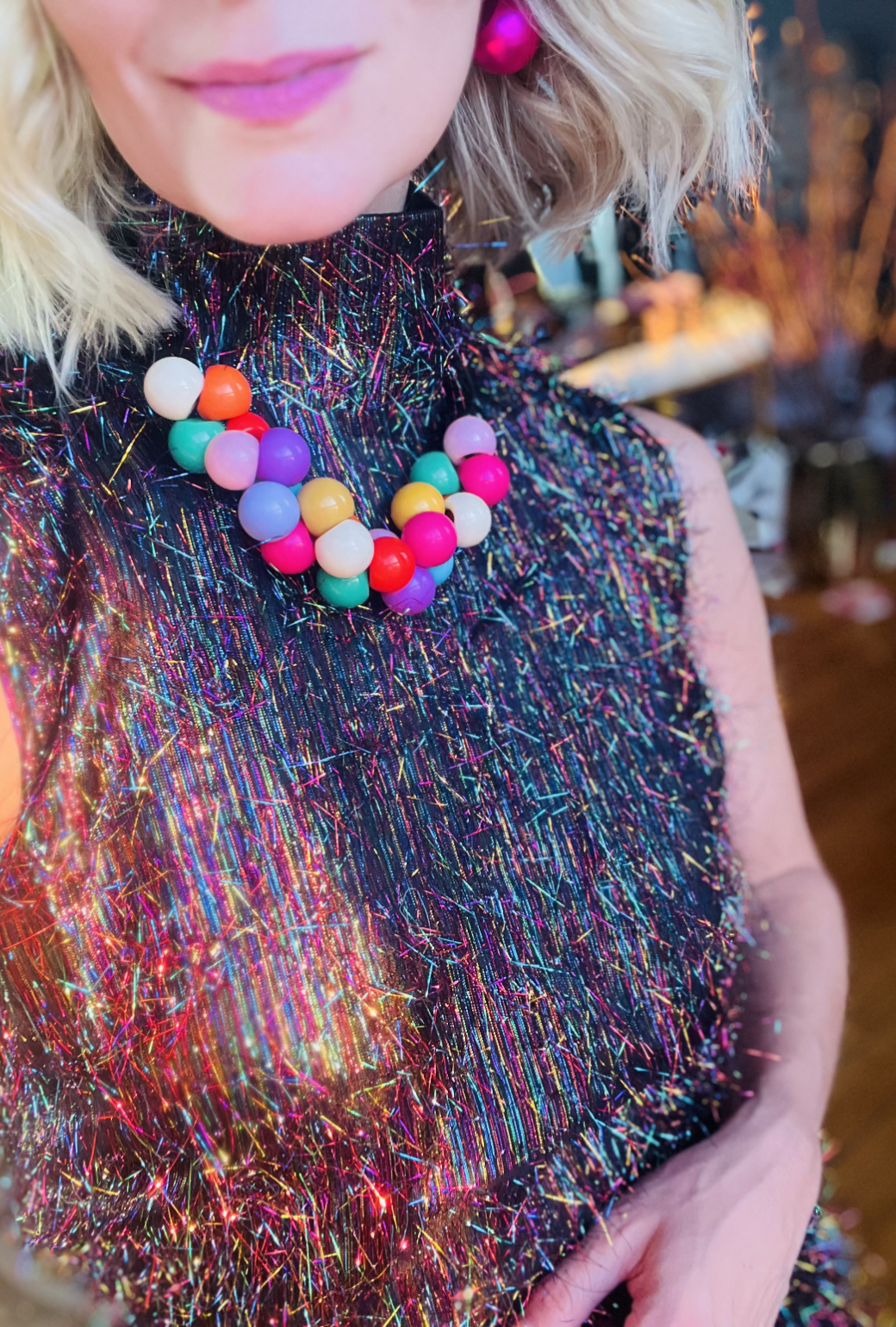 Bubble Gum Necklace
$42
This multi-color statement piece is not just an accessory – it's a celebration! Bursting with an array of vibrant hues, this necklace is your go-to for turning any outfit into a party (and it just may make you crave a gum ball!). Let your neckline do the talking and make a bold statement with this playful beaded necklace.
Please note: Jewelry is Final Sale. Should you have any questions before ordering, we are happy to help!  Please call us at 424.316.BURU(2878)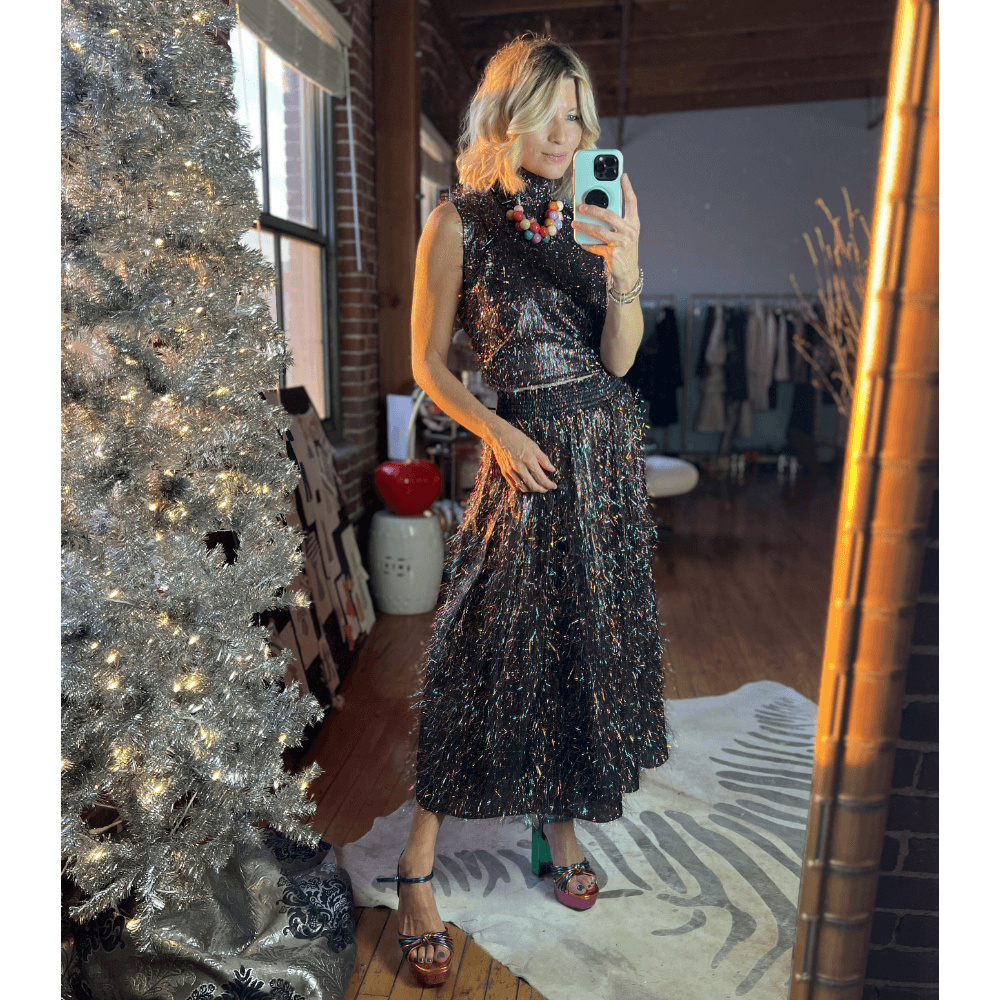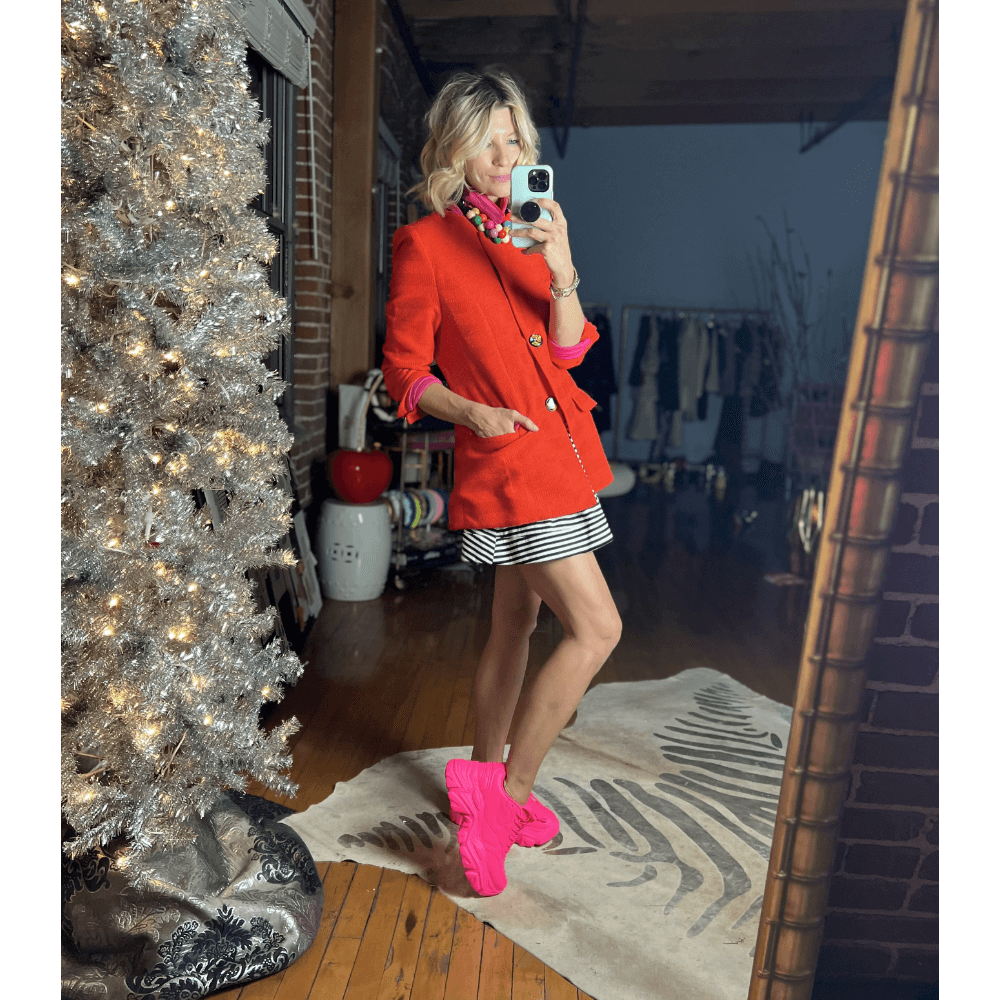 Styles for Days
Rainbow Tinsel calls for rainbow accessories. The Bubble Gum Necklace is a fun topper for this full Tinsel ensemble.
The multi-color beads of the Bubble Gum Necklace seamlessly pull together all of the different color combinations of this more casual look - our L'Orange Boyfriend Blazer paired with our Striped Everyday Skirt and Neon Jumbo Sneakers.