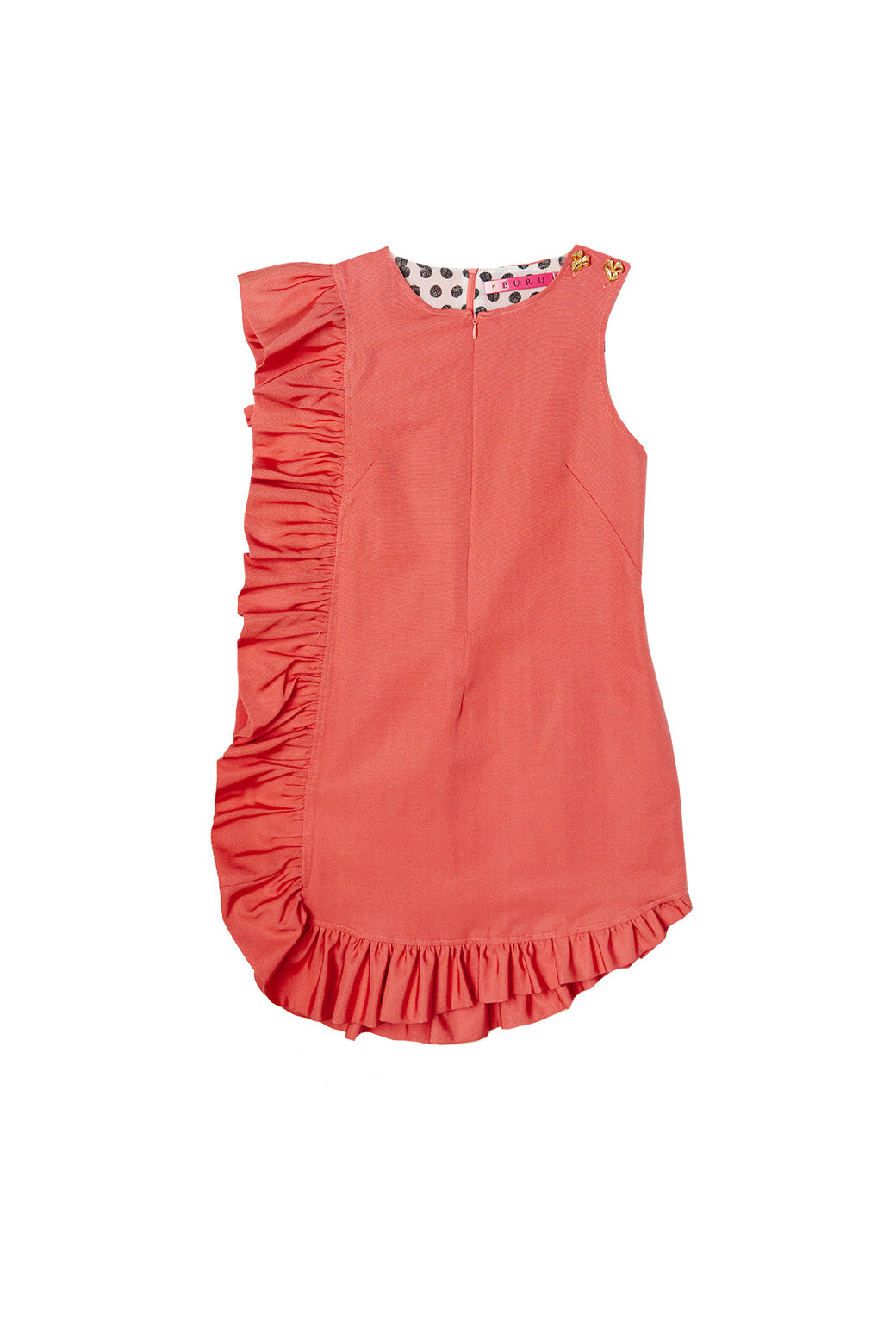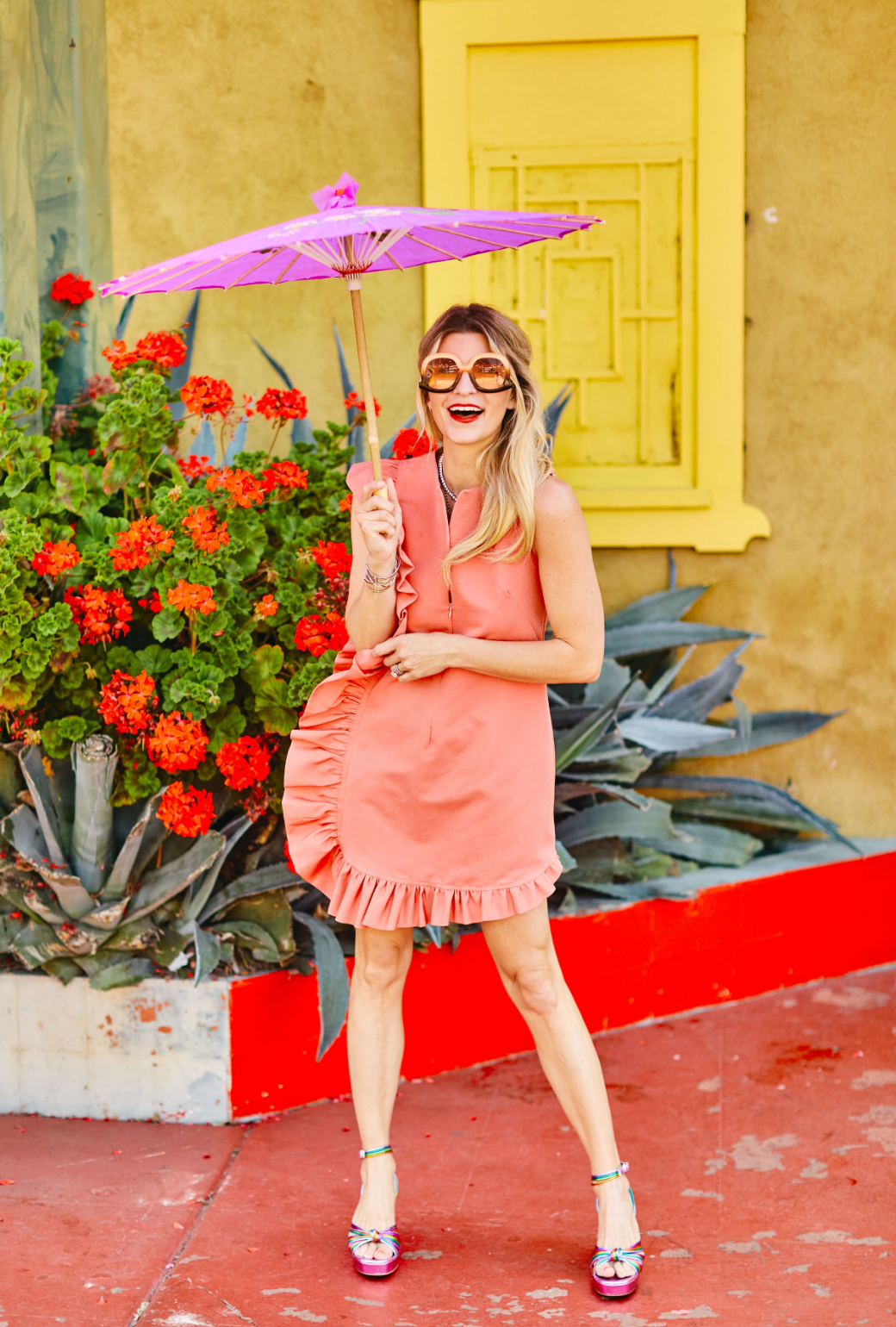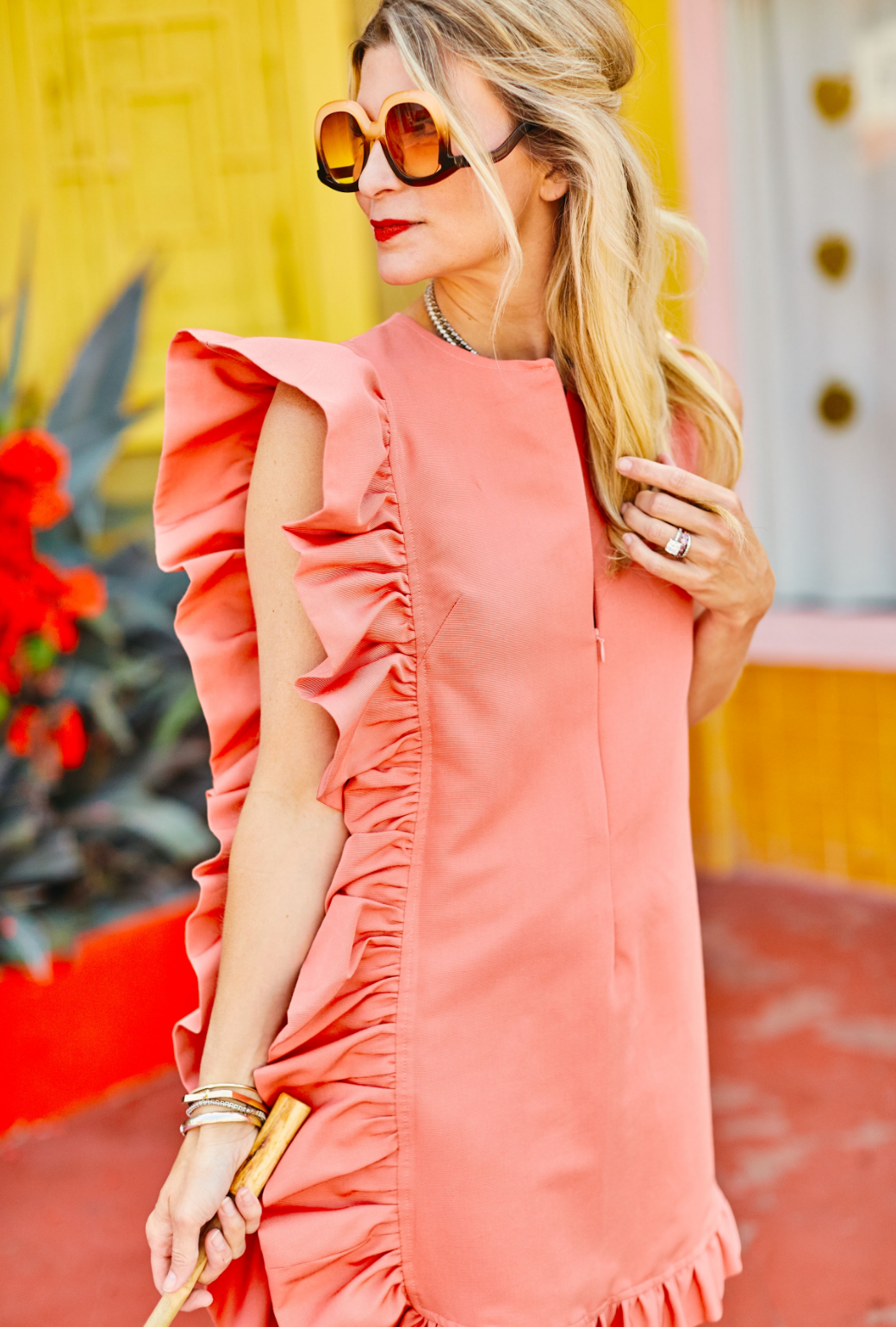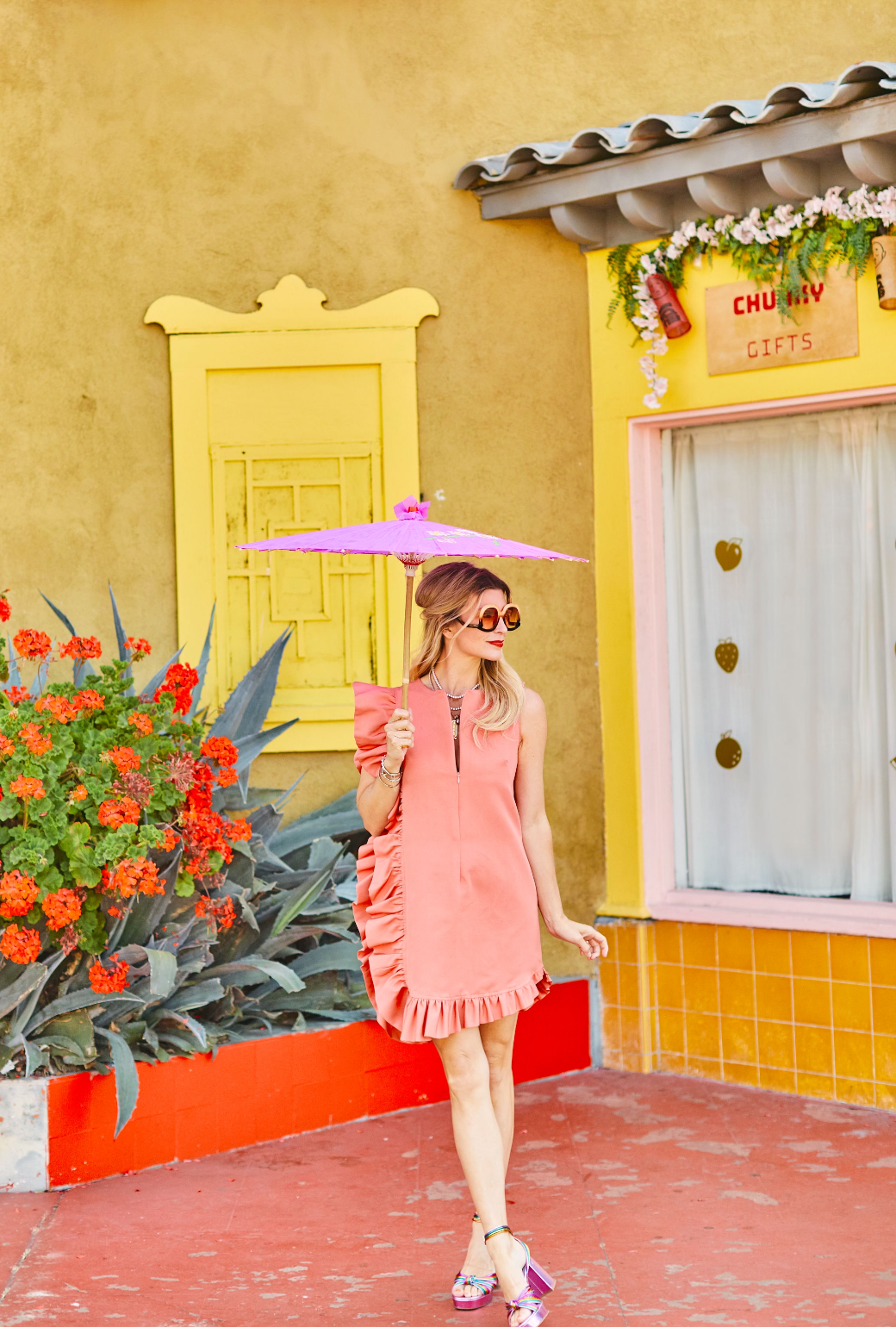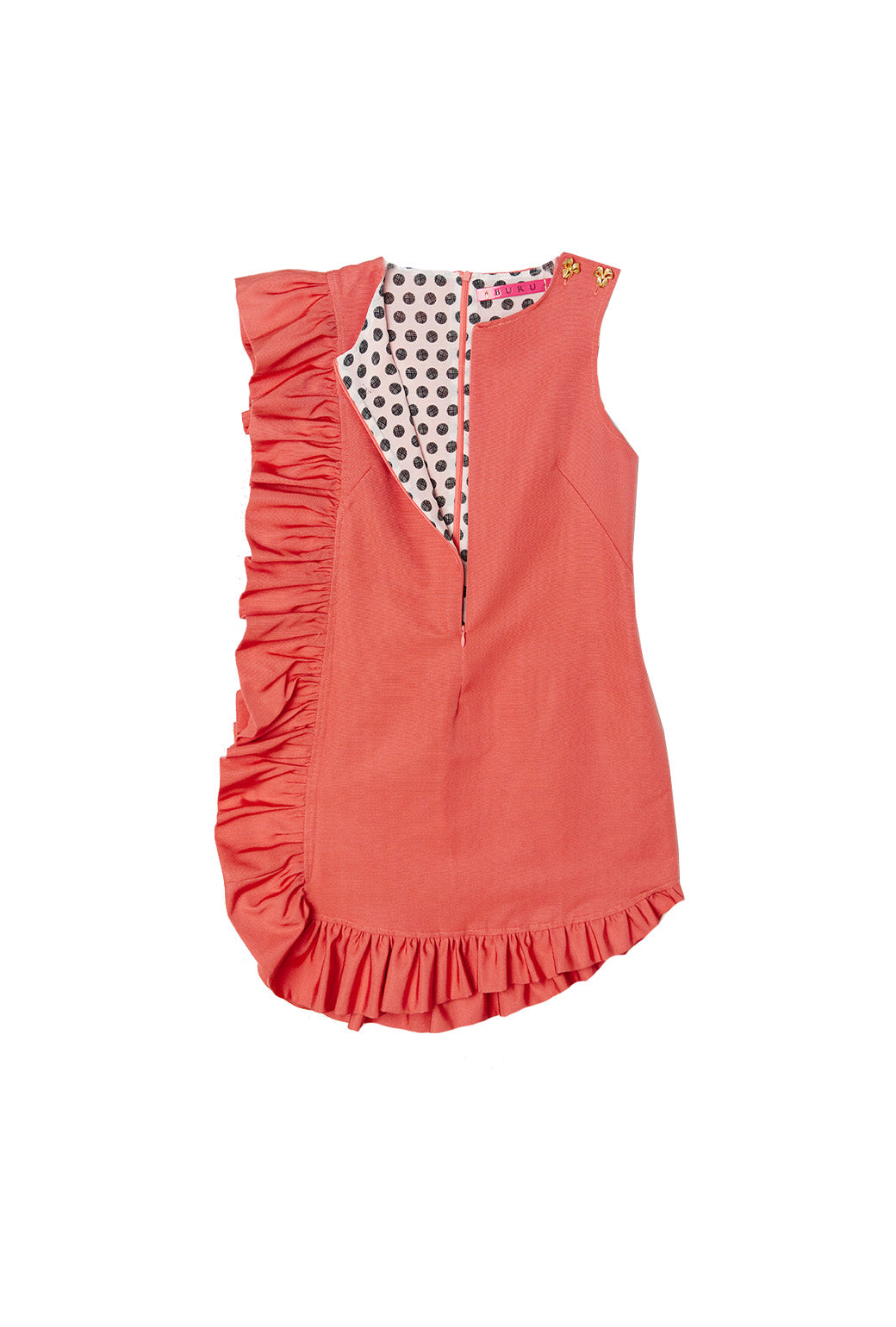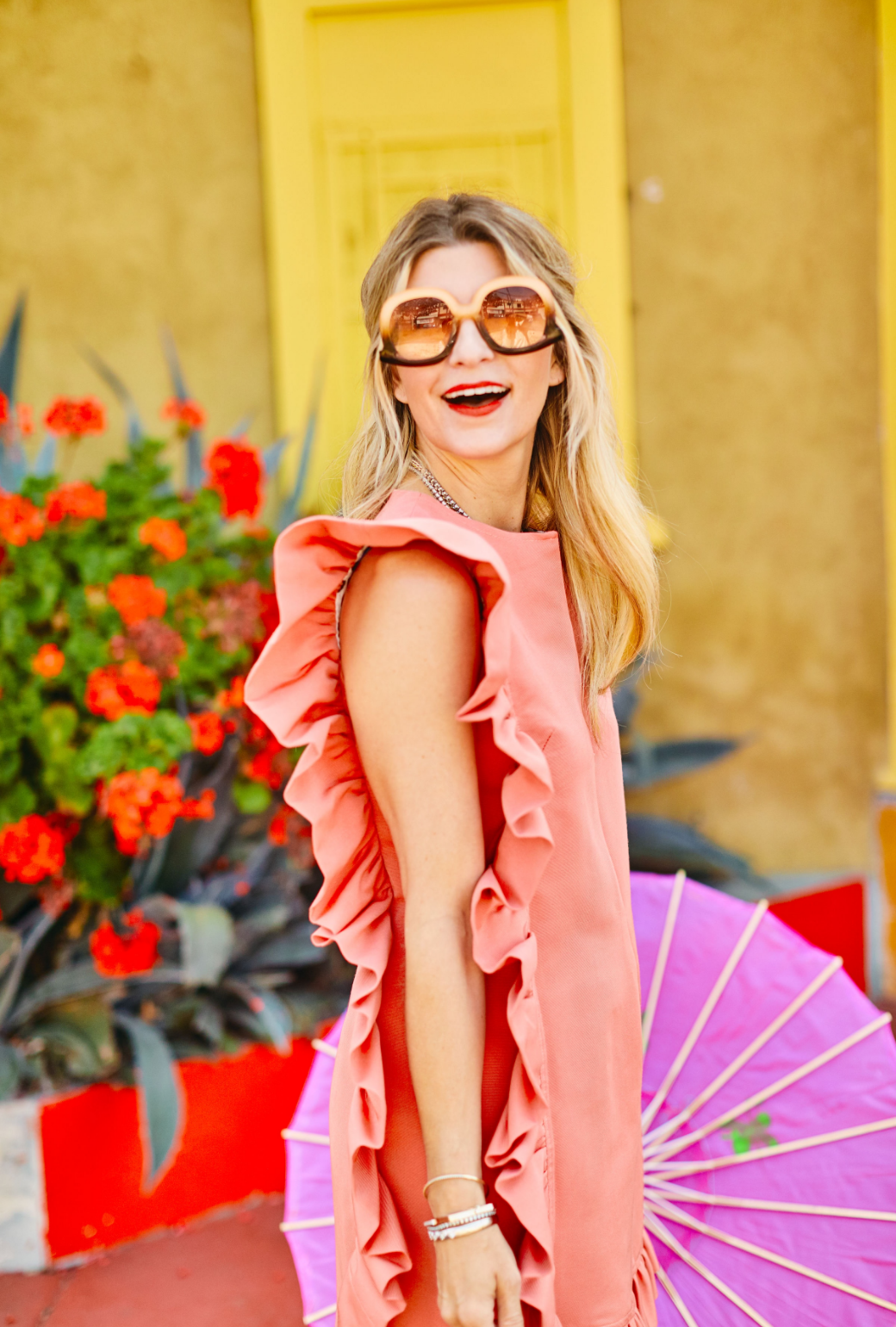 Anniversary Dress
$328
As fancy as she looks, she is just as practical! With hidden zippers down the front and back, this Coral Silk Faille number combines class and comfort. Slightly structured through the bodice with a fun flare of a ruffle, this dress is a total head turner, (and we have a feeling she will be your spring and summer go-to). 
Responsibly made in our Los Angeles Arts District Factory. 

This style uses the Anniversary silhouette.
Learn more in our Fit Library.
Why We Love It
Fully Lined
Functional Buttons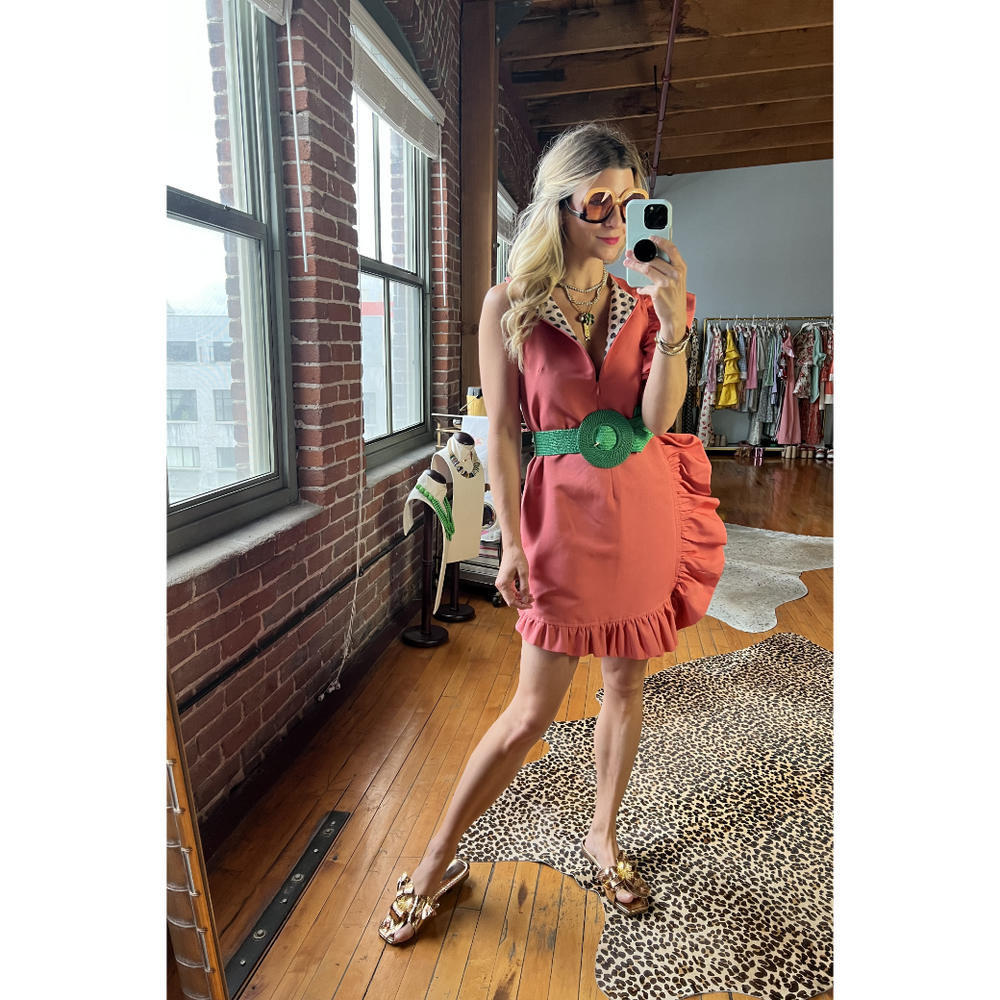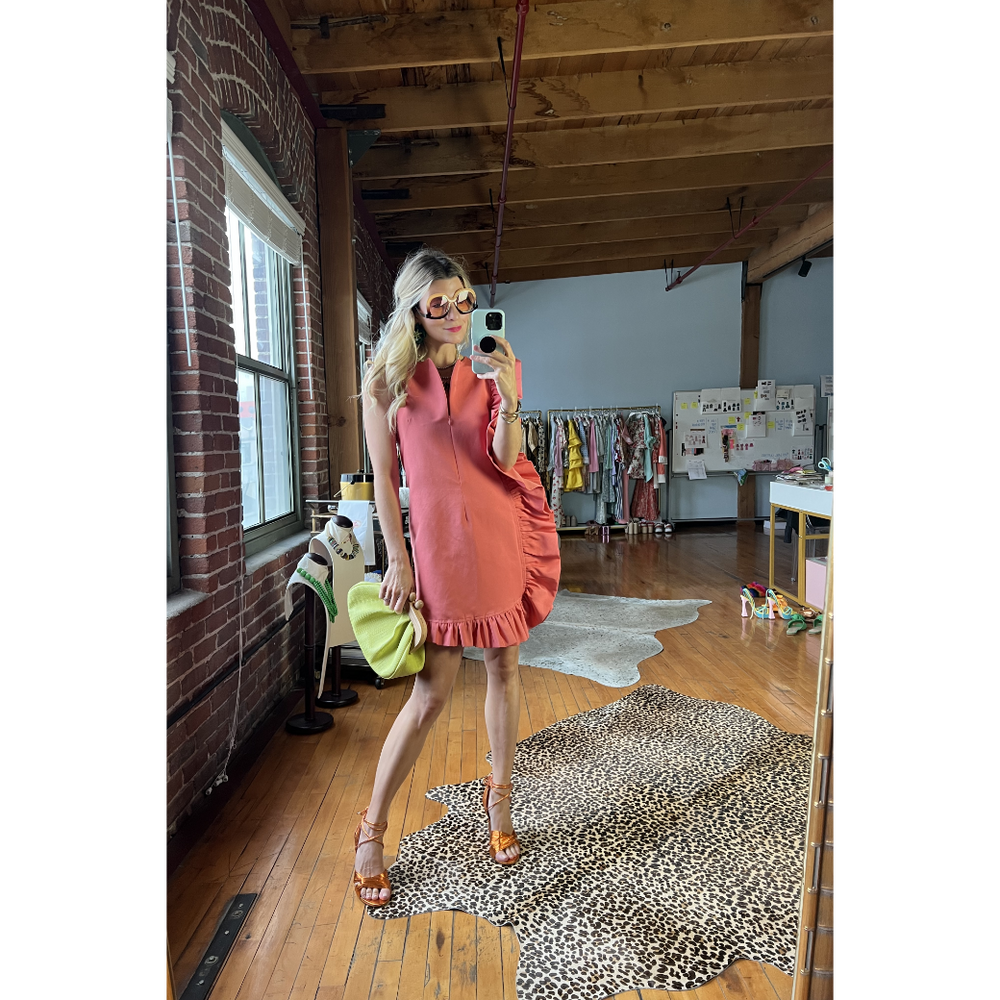 Styles for Days
Style her more casually with flat sandals and a pop of color at your waistline. Try unzipping the front zipper to create a lower neckline and showcase the whimsy polkadot lining.
Add a flashy heel and a colorful clutch for a cocktail ready look.