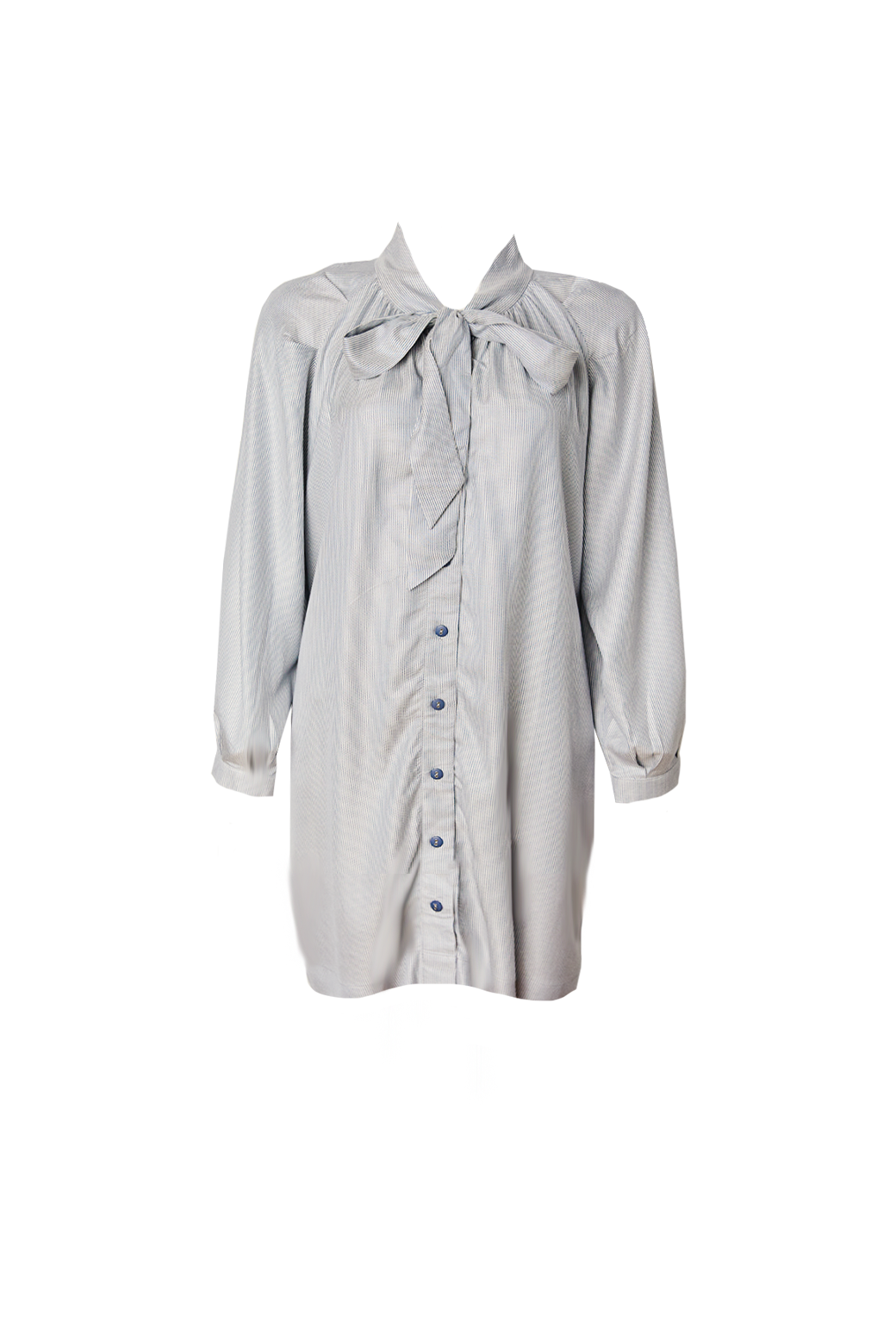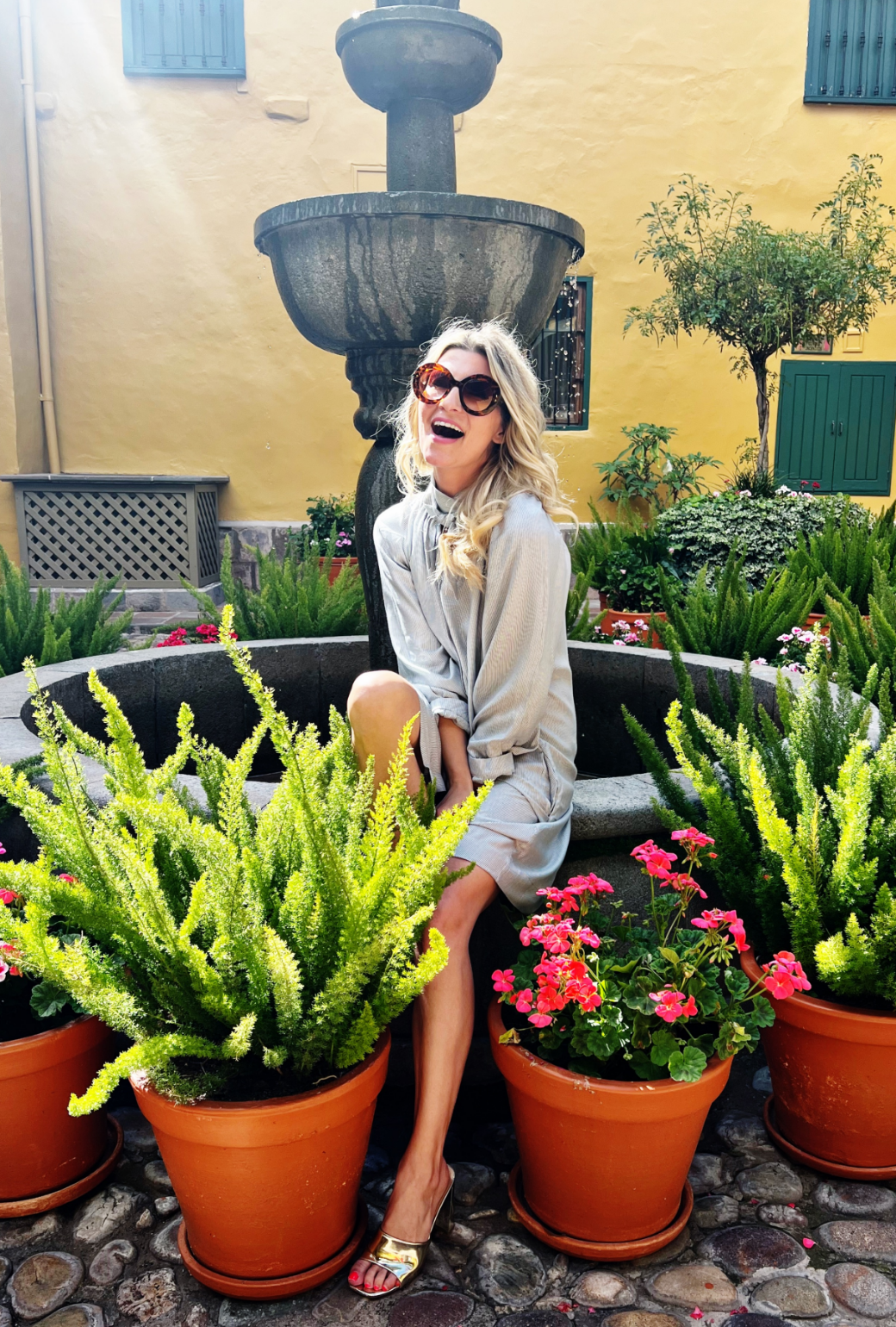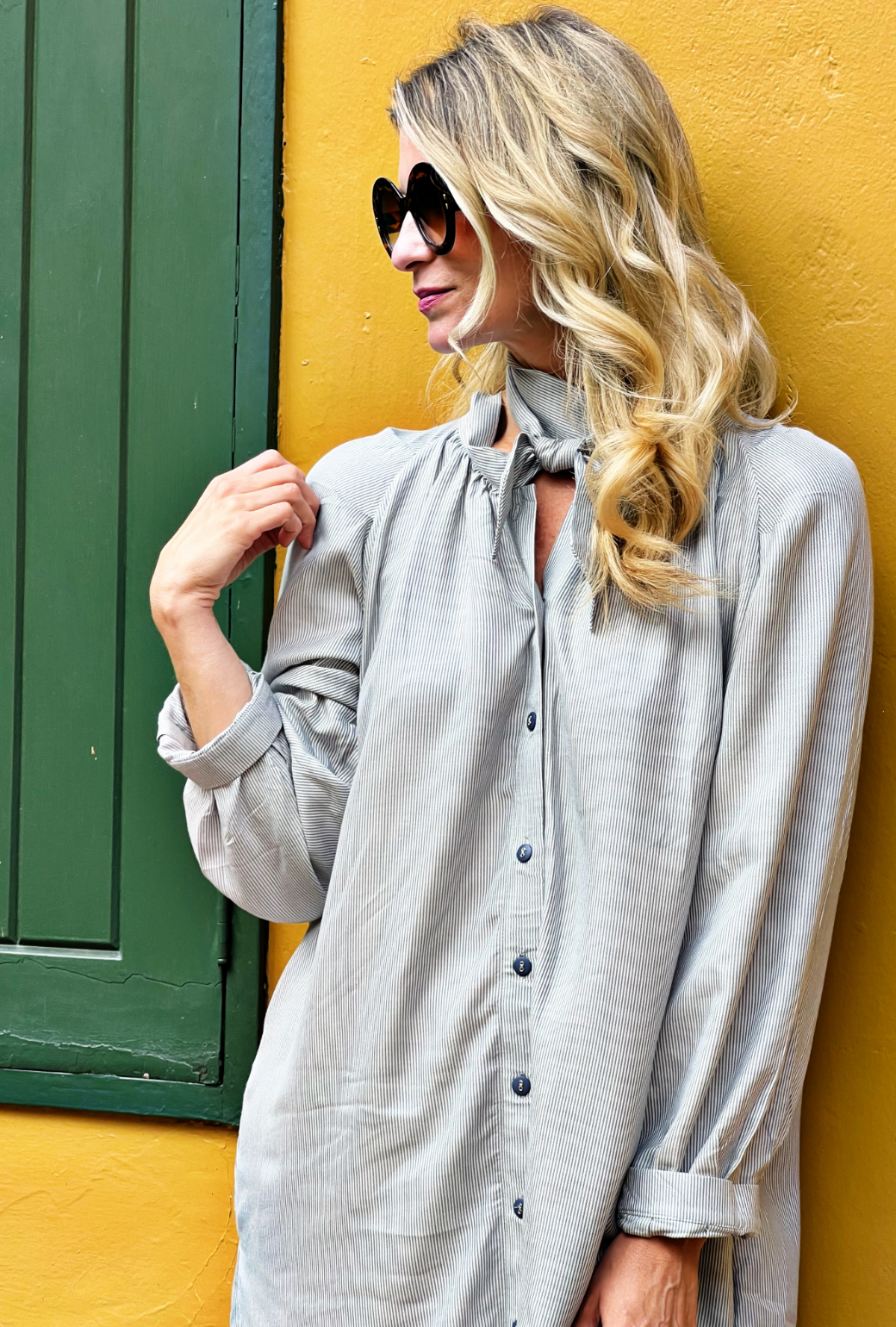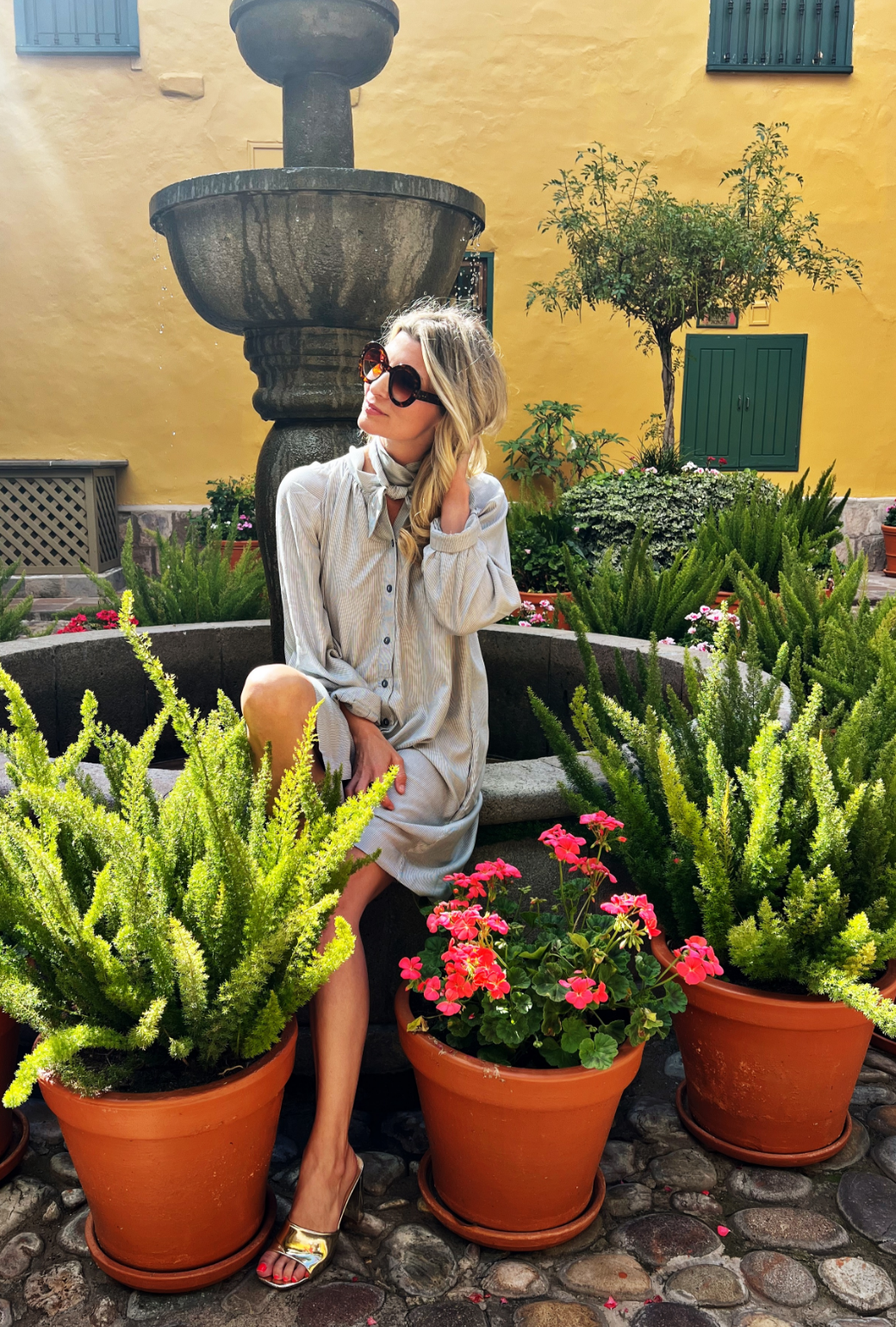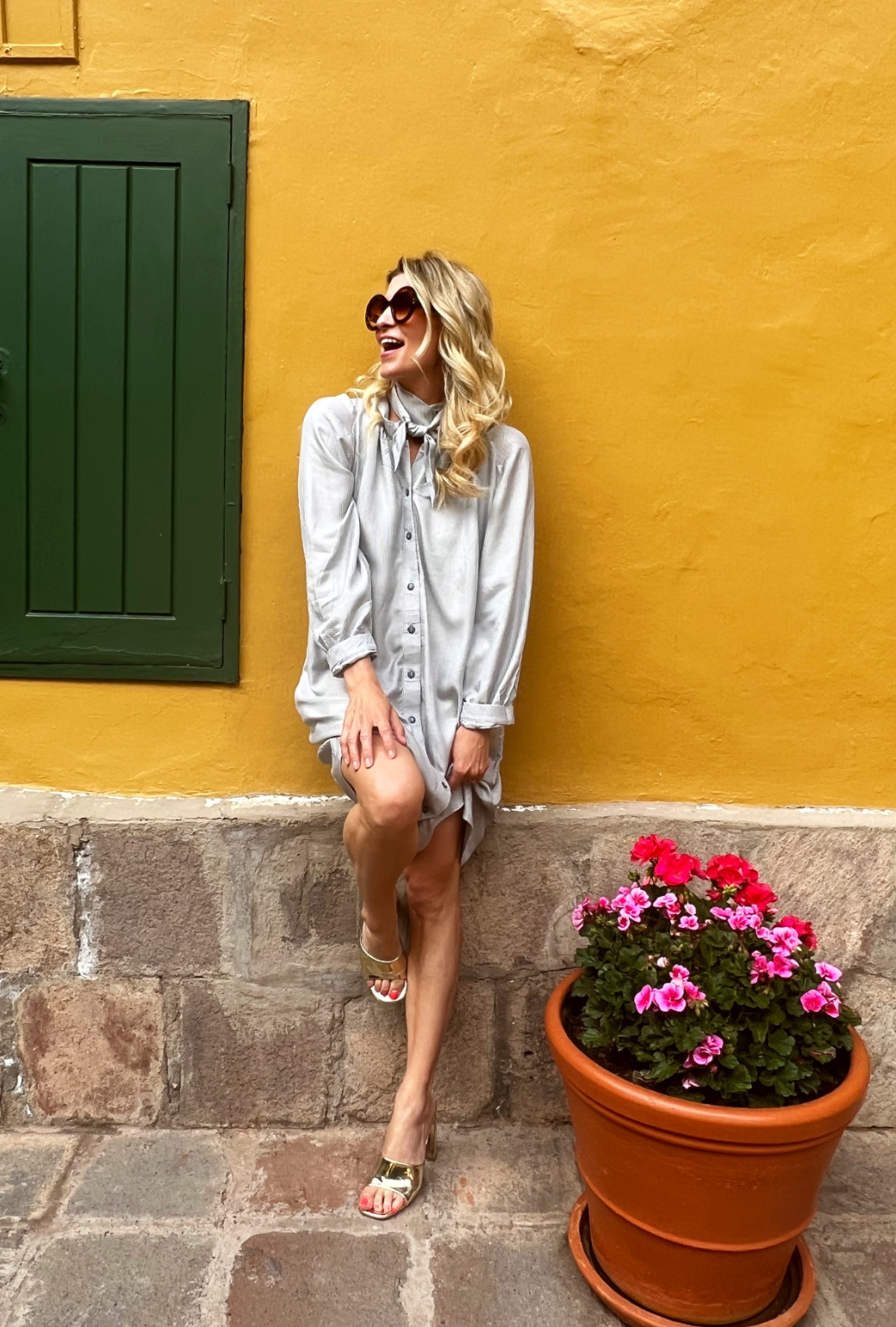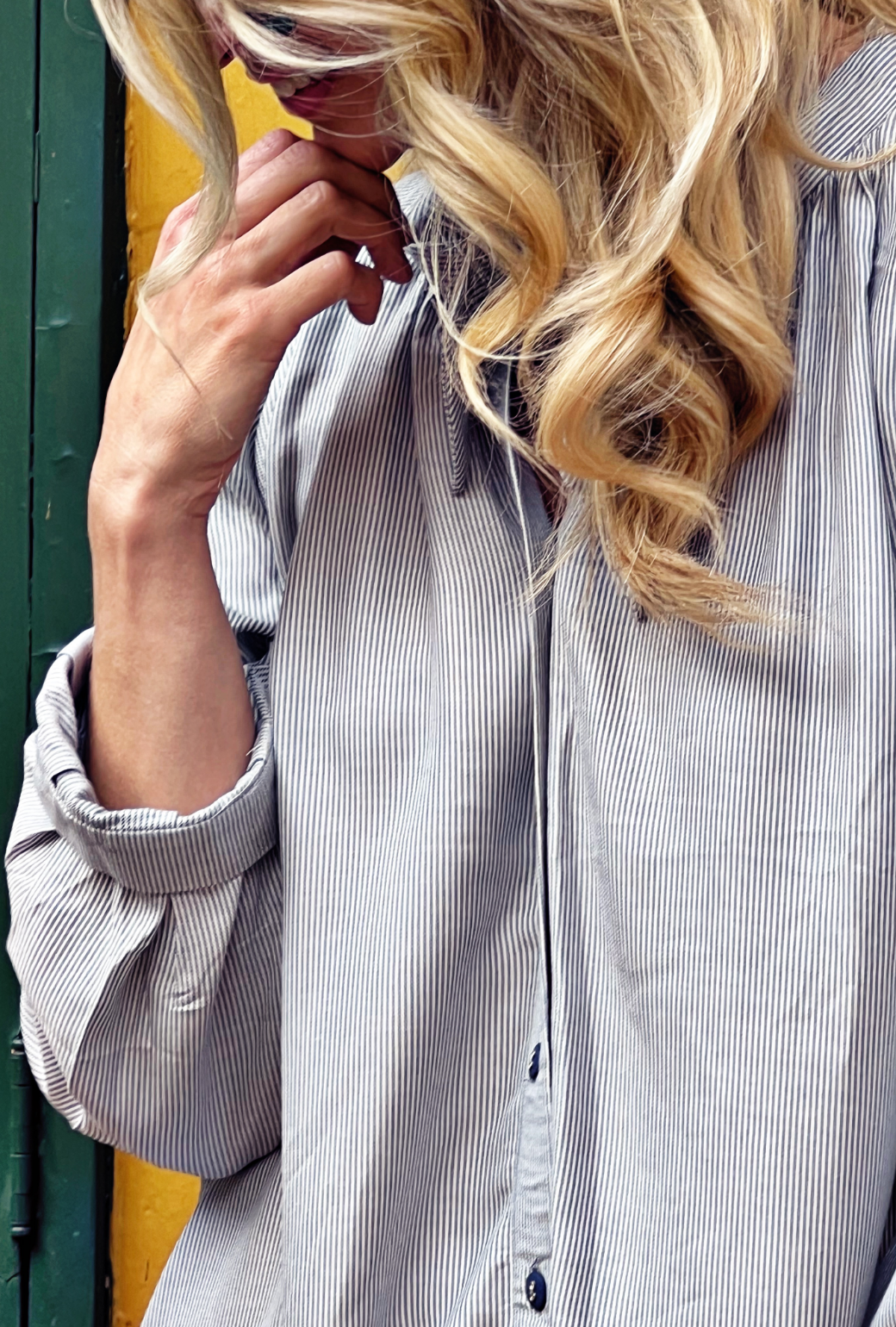 Earth Day MINI Bow Housecoat - Blue Rope Stripe
$158
From carpool drop off to cocktail hour, from work meetings to running errands, this Bow Housecoat is as versatile as it is comfortable and practical. Belt it, tie it up, and toss on a blazer for a professional ensemble or keep it untied with your favorite sneakers for a day of running errands. 
About Our Earth Day Collection:

While we love to celebrate all kinds of mothers, this weekend we are specifially celebrating Mother Earth. In honor of Earth Day, we wanted to slow down fashion by bringing a new life to some of our "dead" deadstock textiles. While you might have seen these amazing fabrics once before on our product page, we don't shy away from re-using and re-wearing. In fact, we encourage it, and that's why we are offering all of our Earth Day items for a entry discounted price.
With that said, please allow for four weeks for production plus transit time, as our team is hard at work cutting and sewing all of our Pink Label goodies. Please note that EARTH DAY Archive styles are eligible for STORE CREDIT ONLY.
This style uses the Housecoat silhouette.
Learn more in our Fit Library.
Earth Day MINI Bow Housecoat - Blue Rope Stripe
$158
Earth Day MINI Bow Housecoat - Blue Rope Stripe
Why We Love It
Pockets!
Washable
Functional Buttons