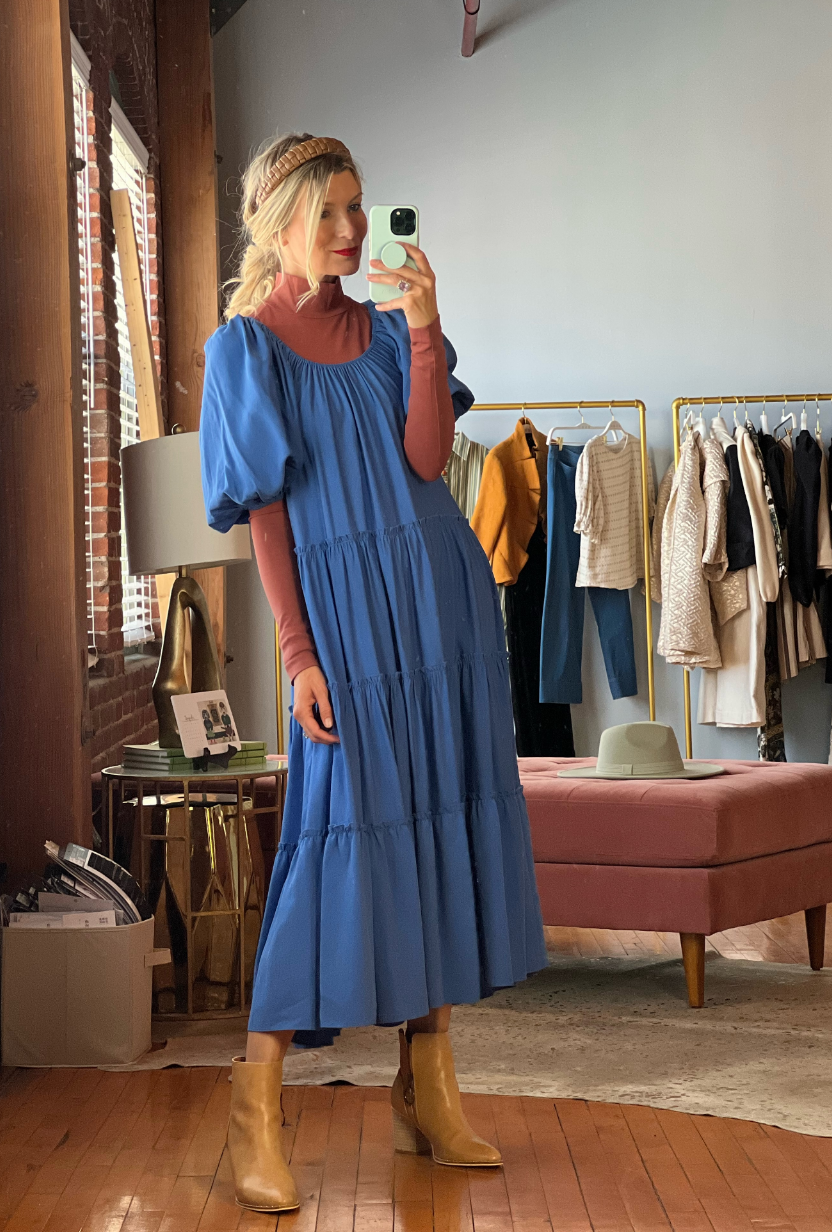 Long Sleeve Mock Turtleneck - Terracotta
$42
This super soft turtleneck is perfect layering piece.  It stretches for days which is perfect for pregnancy or post-pregnancy bodies.  It also gives you the ability to winterize any short sleeve styles or tank dresses by wearing this underneath.    
Morgan wears the ONE SIZE in the try on.
Function: Layering piece.  Super stretch = easy lift up access.
Fabrication: Washable. 92% Nylon, 8% Spandex. For best results wash cold on the hand wash cycle. Do not dry!
Long Sleeve Mock Turtleneck - Terracotta
$42
Long Sleeve Mock Turtleneck - Terracotta